The Cheesecake Factory Just Launched a New Grocery Product
You don't have to leave home to indulge in this premium dessert.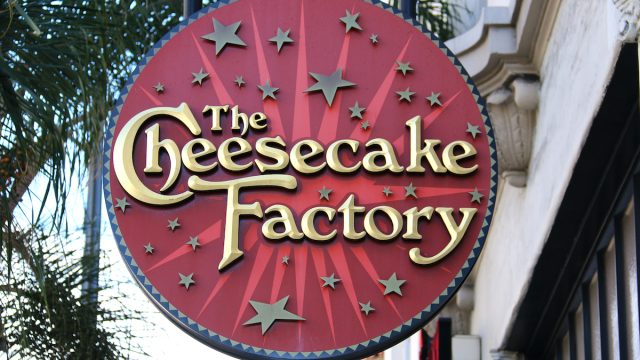 Die-hard fans of The Cheesecake Factory may already know that the restaurant chain makes a line of desserts and baked goods that can be purchased in grocery stores. The sweet-tooth experts have put out their famous cheesecakes and other sweets like cupcakes and ice creams as part of their The Cheesecake Factory At Home retail line. A brand-new product was recently added to the mix, and it's a collection of none other than premium puddings.
The Cheesecake Factory puddings come in a variety of flavors in both individual pudding cups and two-packs. The latter are available in Vanilla Fudge Duet, Salted Caramel, Chocolate Black-Out, and Cake Batter Strawberry Royale flavors. (Related: Grocery Shortages To Expect in 2021, According to Experts.)
The new pudding cups are reminiscent of flavored yogurts that come with a pouch of crunchy mix-ins on the side. According to the company's website, you can get them in Cafe Mocha, Crème Brûlée, and Red Velvet varieties, complete with a topping in a complementary flavor.
While the two-packs are already available at several retailers, the individual cups are currently limited to Aldi. (They can also be ordered through Instacart for $1.69 apiece.) However, the company's website notes that the cups are coming to other grocery stores soon.
And for those who have been dying to get back inside the Cheesecake Factory's dining rooms, we have some good news! The company recently announced that it doesn't plan on trimming its menu at all, meaning all of your favorite desserts will still be available to order once you're finally able to hit up your nearest location.
For more on fast-food chains' retail products, check out Taco Bell Just Launched These Two New Grocery Items. And don't forget to sign up for our newsletter to get the latest restaurant news delivered straight to your inbox.
Mura is a Deputy Editor leading ETNT's coverage of America's favorite fast foods and restaurant chains.
Read more