Christina Applegate Makes First Awards Appearance Since MS Diagnosis. Here are Her Symptoms.
Here are the MS symptoms Applegate first noticed.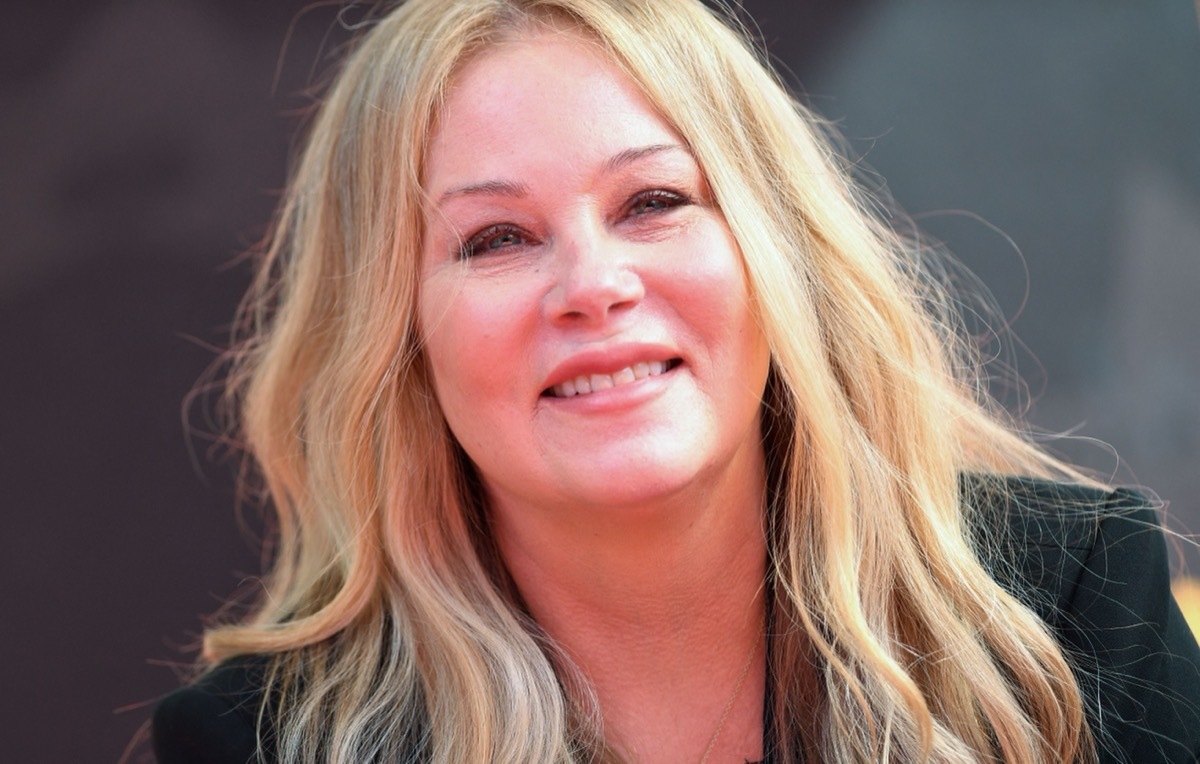 Christina Applegate attended the 28th Critic's Choice Awards on January 15, her first awards show appearance since being diagnosed with multiple sclerosis (MS) in 2021. Applegate, 51, appeared with daughter Sadie Grace LeNoble, 11, and expressed her excitement about attending the event on social media. "So this Sunday will be the first awards show I have been to since 2019. And the first since MS," she tweeted. "NERVOUS! But grateful to the @CriticsChoice for including me." The day before, Applegate tweeted, "Thank you @SAGawards for this nomination today! I have been a proud member of this union since 1975. I've had an incredibly hard year, and today this made me smile. Much love to my peers and to my sweet Jean Smart and the other incredible ladies I walk beside."  
This is Applegate's third Critics' Choice Award nomination and the third time she has been nominated for the role of Jen Harding in the Netflix show Dead to Me. Applegate first shared the news about her MS in August 2021, saying, "Hi friends. A few months ago I was diagnosed with MS. It's been a strange journey. But I have been so supported by people that I know who also have this condition. It's been a tough road. But as we all know, the road keeps going."
"Multiple Sclerosis (MS) is a chronic inflammatory, demyelinating, and neurodegenerative disorder of the central nervous system (CNS) that affects the white and gray matter of the brain, spinal cord, and optic nerve," say Carrie M. Hersh, DO, MSc, and Robert J. Fox, MD. "MS is one of the most common causes of non-traumatic disability among young and middle-aged adults. Direct MS-related healthcare costs are estimated to be more than $10 billion annually in the United States. As symptoms of MS are extremely variable and often quite subtle, diagnosis and management have been greatly enhanced by the use of magnetic resonance imaging (MRI). Therapies that target inflammation and slow progression of disease are available; therefore, early diagnosis and treatment are important in limiting the impact of this potentially devastating disease. Complementary approaches such as symptom management and healthy lifestyle practices also have an important role in MS care."
Here are the five symptoms of MS Applegate first noticed.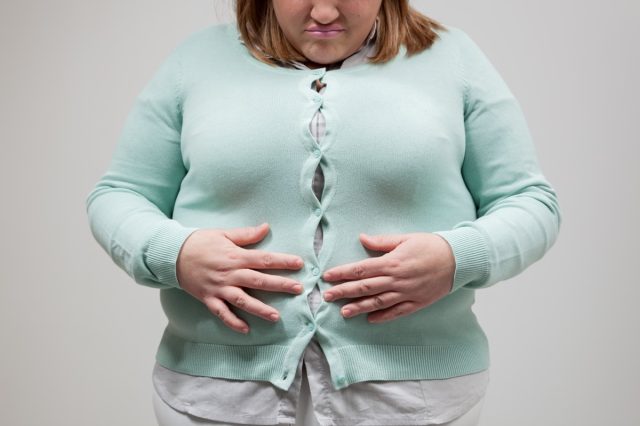 Applegate gained weight as a result of the MS, and wants viewers to know she is well aware of it, and that she might look different. "This is the first time anyone's going to see me the way I am," she says. "I put on 40 pounds; I can't walk without a cane. I want people to know that I am very aware of all of that." Experts believe people with MS may gain weight for reasons such as depression and debilitation fatigue.  6254a4d1642c605c54bf1cab17d50f1e
"Unlike most neurological diseases that typically affect specific parts of a person's brain, MS can cause damage, or lesions, throughout the central nervous system," says neurologist Allen Bowling, MD, PhD, medical director of the Multiple Sclerosis Program and Director of the Complementary and Alternative Medicine Service at the Colorado Neurological Institute. "Each person with MS has a different constellation of lesions and therefore, a unique collection of symptoms. Depression, whether from the disease itself, a reaction to its challenges or a side effect of MS-managing medications, is more widespread in MS patients than in the general population," says Kalb. "If you're depressed, your motivation to exercise can wane and you may overeat for comfort — or in some cases lose your appetite and drop weight."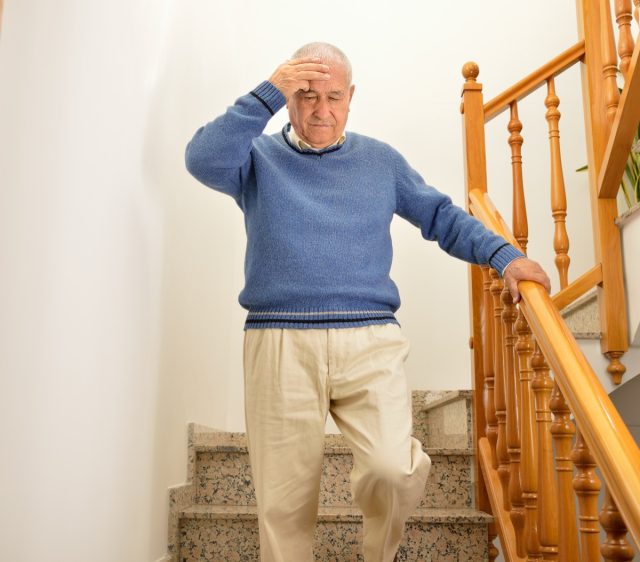 Feeling "off-balance" while filming a dance sequence for Dead To Me is one of the first symptoms of MS Applegate noticed. "I wish I had paid attention," she tells the New York Times. "But who was I to know?… There was the sense of, 'Well, let's get her some medicine so she can get better.' And there is no better. But it was good for me. I needed to process my loss of my life, my loss of that part of me. So I needed that time."
"We use lots of different sensory systems for our balance and orientation," says neuro and vestibular physiotherapist David Herdman. "We use our inner ear balance which senses movement of our head. We also use our hearing and vision, and we use the sense that comes from our muscles and joints which tells us where our limbs are in space. The brain integrates all of these different senses and helps us to stay upright, balanced and orientated. A disruption in any of those different senses can lead to a sensation of dizziness or unsteadiness, so there's quite a lot of things that can cause it… We also know that people with MS are particularly prone to a form of vertigo called benign paroxysmal positional vertigo, or BPPV. This causes symptoms of dizziness when you lay down in bed, roll over in bed or tip your head up in these kinds of positions. The dizziness usually lasts for just a short period of time and is caused by a mechanical problem of the inner ear."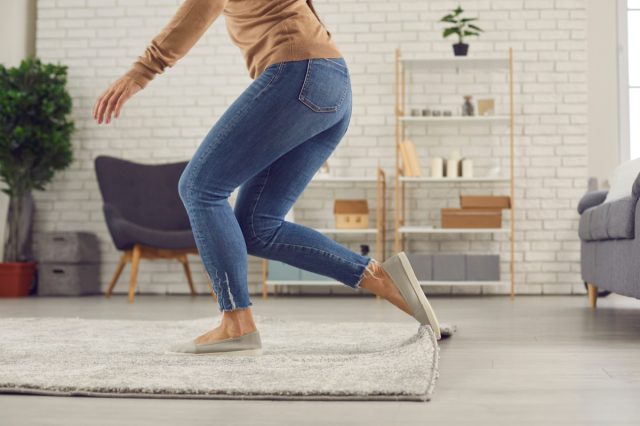 Applegate hopes that the difficulty she experiences walking doesn't distract from her performance on Dead To Me. "If people hate it, if people love it, if all they can concentrate on is, 'Ooh, look at the cripple,' that's not up to me," she says. "I'm sure that people are going to be, like, 'I can't get past it.' Fine, don't get past it, then. But hopefully people can get past it and just enjoy the ride and say goodbye to these two girls."
"Understandably, many individuals with MS are initially quite reluctant to accept a walking aid and often delay going to therapy," says Patricia G. Provance, PT, MSCS. "From the standpoint of a PT, an 'attitude adjustment' is often needed. I encourage my MS patients to view ambulation aids as tools that have the potential to normalize their walking pattern. By doing so, this can result in less fatigue, improved posture and balance, less pain, more endurance, and the correct training of the walking muscles. I have witnessed dramatic improvement in patients' gait and endurance by initially using these aids for training, and later, just as needed for issues such as distance, energy conservation, and worsening symptoms during MS flare-ups."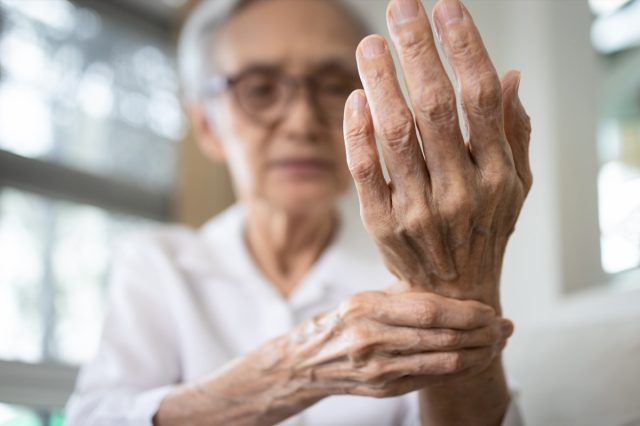 Over the years, Applegate says the feeling of numbness and tingling in her extremities got worse and worse, until she was finally diagnosed with MS. Production on the show paused for five months so the actress could get treatment. "Although it's not like I came on the other side of it, like, 'Woohoo, I'm totally fine,'" she says. "Acceptance? No. I'm never going to accept this. I'm pissed."
"One of the most common symptoms experienced by those with MS, numbness occurs when the nerves that transmit sensations do not conduct information properly," says Ellen Whipple Guthrie, PharmD. "As a result, sensations in that particular area are either lacking or nonexistent. Numbness is often one of the first symptoms experienced by people diagnosed with MS and can affect a very small area (such as a spot on the face), or it can affect entire areas of the body (such as feet, arms, and legs). In most instances, numbness only lasts for a short period of time and goes away on its own. For this reason, many consider numbness to be more of an annoyance than a disabling symptom. However, in severe cases, numbness can interfere with a person's ability to function normally. Numbness of the legs that limits mobility is an example of numbness that can negatively affect a person's activities of daily living."
Applegate experienced fatigue early on, noticing that her tennis game was being affected. It wasn't until later that she realized this was linked to having MS. At the time, she thought her struggles were down to her not "trying hard enough", so she made an effort to try harder, not knowing she had a debilitating illness which affected her stamina. The actress tweeted about her "new normal", posting a photo of the canes she now uses. "I have a very important ceremony coming up. This will be my first time out since diagnosed with MS. Walking sticks are now part of my new normal. Thank you @neowalksticks for these beauties. Stay tuned to see which ones make the cut for a week of stuff."
"Fatigue has been described as an 'overwhelming sense of tiredness.' Up to 80 percent of people with MS experience the disabling effects of fatigue," says the Multiple Sclerosis Association of America. "This overwhelming tiredness could occur any time in the course of MS, and it has not been shown to be related to measures of disability like the EDSS (Extended Disability Status Scale). Many people with MS find that fatigue increases as the day goes on, and worsens with a rise in body temperature, which might be caused by hot and humid weather. Many people with MS find that fatigue limits their enjoyment and participation in many activities. Fatigue can make performing tasks on the job or at home difficult. Although we do not know at this time what causes fatigue in MS, a number of influences on fatigue have been identified. In addition to environmental heat and cold, these include poor sleep, poor diet, lack of exercise, untreated comorbidities such as infection or depression, and sedating medications."
Ferozan Mast
Ferozan Mast is a science, health and wellness writer with a passion for making science and research-backed information accessible to a general audience.
Read more about Ferozan