Why the Price of Coffee Is Spiking Right Now
The morning beverage just got more expensive.
If you're restocking your coffee bean supply right now, you may notice that your go-to brand is a bit more expensive than usual. In fact, this is the case across the globe, as the world's largest coffee producer faces a major decline in output.
Brazil is currently facing one of its worst droughts in almost a century, as the Wall Street Journal reports, yielding an unusually weak harvest. But that's not the only thing that's driving coffee prices up. A severe lack of rainfall coupled with transportation issues in countries like Colombia and Vietnam (two other major global producers) have effectively caused coffee prices to spike 18% in the last three months.
RELATED: One Major Side Effect of Drinking Your Coffee Before Breakfast, Expert Says6254a4d1642c605c54bf1cab17d50f1e
So, how bad is this year's harvest, exactly? Well, farmers in Brazil already anticipated having a drop in output this year in comparison to a record-breaking year in 2020. However, the drought only exacerbated these predictions, making it the worst harvest in 20 years. The USDA projects the harvest will drop the largest amount since 2003.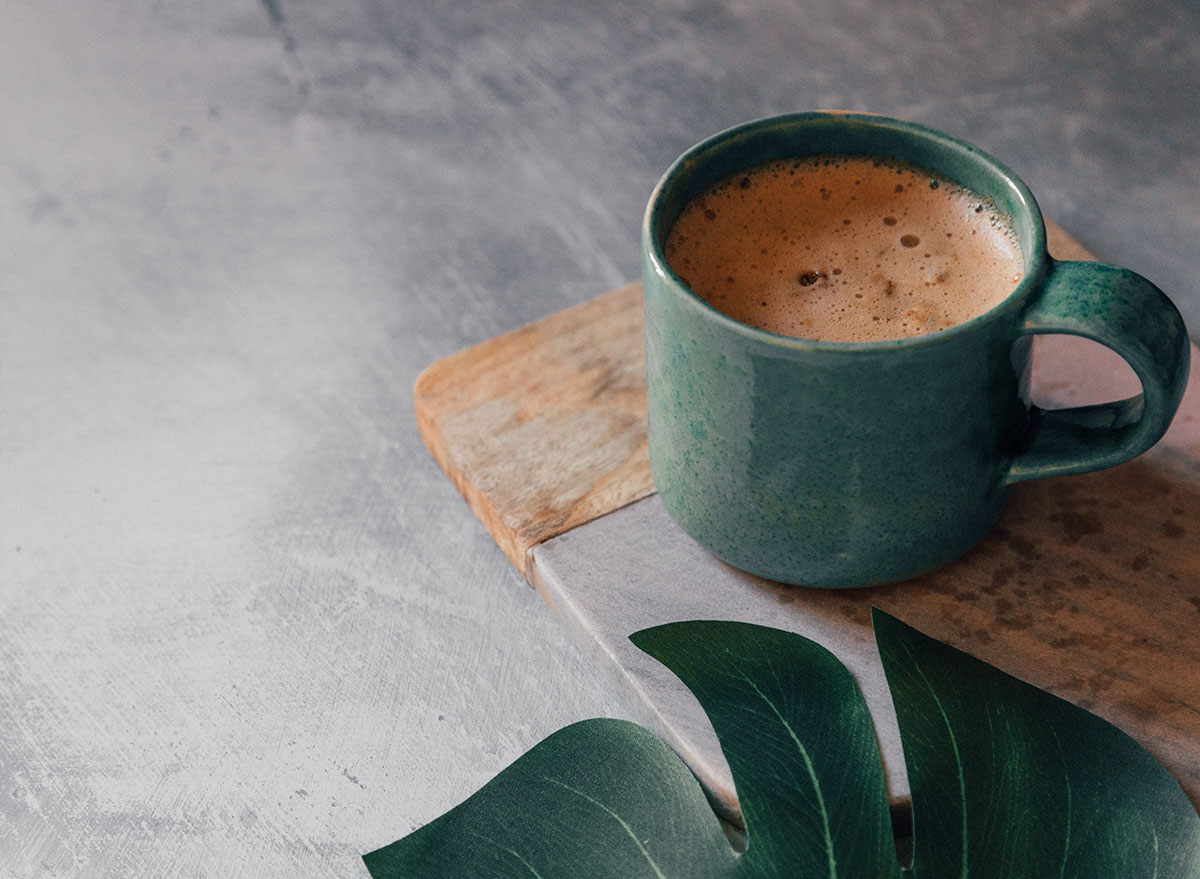 "I've been growing coffee more than 50 years, and I've never seen as bad a drought as the one last year and this year," Christina Valle, a third-generation coffee grower in Minas Gerais, Brazil's biggest coffee-growing state said to the WSJ. "I normally take three months to harvest my coffee; this year it took me a month," she said.
In addition, anti-government and workers' rights protests in Colombia have kept beans stuck at ports. And, as a result of the pandemic, Vietnam has experienced an increase in shipping costs, which makes it more expensive to get coffee beans to various destinations.
Now when you go on your next trip to the grocery store or local coffee shop to pick up a bag of coffee beans, know that the price is higher than what's typical due to a devastating harvest, increased demand, and supply chain issues.
For more, be sure to check out: