COVID-19 Boosters: The Latest Advice
Here is everything you need to know.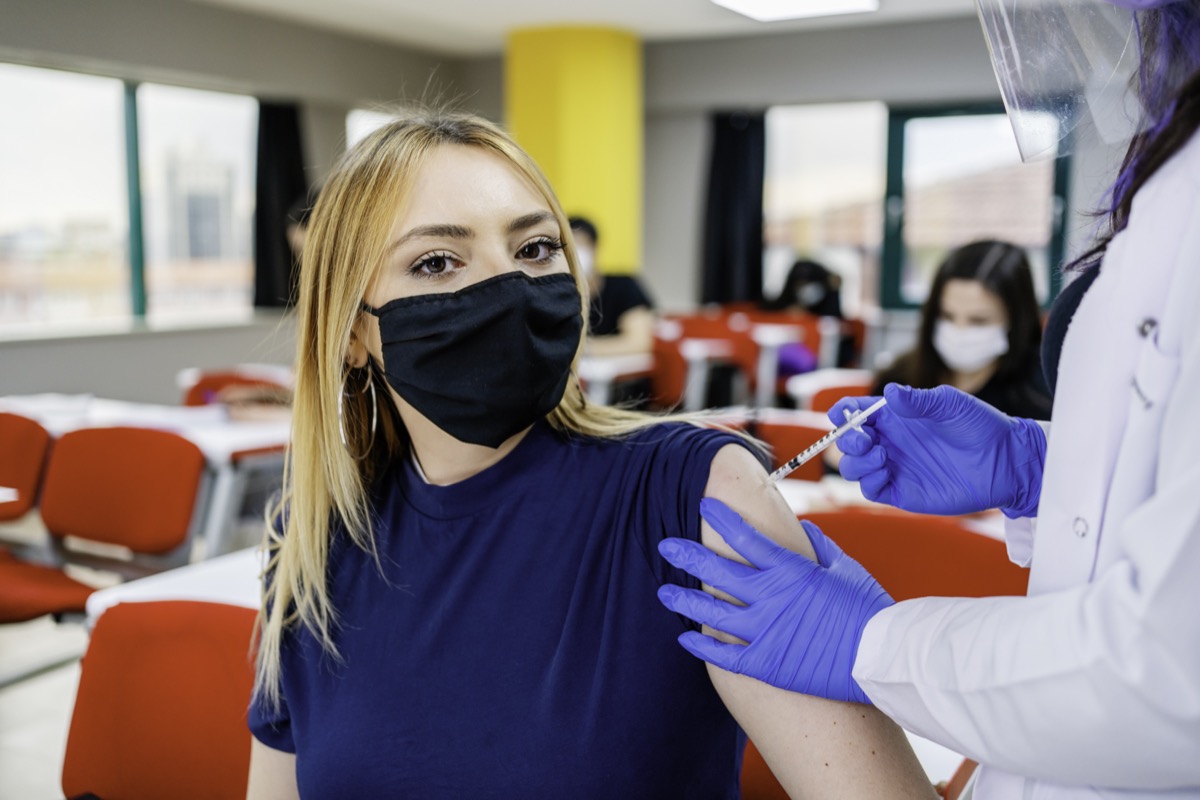 Even though it seems like only yesterday people were calculating the date they could feel fully protected by their COVID-19 vaccination, boosters are increasingly being recommended for wider swaths of the population.
In fact, now a second booster is an option for many Americans. Recently, the Food and Drug Administration (FDA) and the Centers for Disease Control and Prevention (CDC) authorized a second booster shot of the Pfizer-BioNTech and Moderna vaccines for everyone 50 and older and for people with certain conditions that make them immunocompromised.
Additionally, the CDC says all adults who completed a primary vaccine and booster dose of Johnson & Johnson's vaccine should now receive a second booster from either Pfizer of Moderna. In all cases, a second booster can be administered at least four months after the first booster.
This latest guidance on boosters comes on the heels of many changing recommendations. In November 2021, the FDA and CDC said all adults 18 or older are eligible for a booster shot six months after completing their primary vaccination series if they started with Pfizer or Moderna—or two months after getting the Johnson & Johnson single-shot vaccine.
In December 2021, the FDA authorized (and CDC approved) the Pfizer booster for 16- and 17-year-olds. But for J&J recipients, the advice changed a few weeks later when the CDC recommended that vaccines other than J&J's should be preferred, citing links between the vaccine and a rare blood clotting disorder.
Then, in early May this year, the FDA severely restricted use of J&J, citing the risk for the blood-clotting disorder. The FDA said J&J should be used only for those unable to receive another vaccine because it is "not acceptable or clinically appropriate" or for those who would otherwise not receive another vaccine. Furthermore, the FDA in mid-May authorized a booster dose of the Pfizer vaccine for children ages 5 to 11 at least five months after their second dose. A Pfizer booster is already approved for adolescents ages 12 to 15 at least five months after their second dose. (Moderna is only authorized for ages 18 and up.)Meanwhile, boosters became increasingly important as the highly contagious Omicron variant caused a surge in cases last winter, and now there are concerns about a BA.2, a subvariant of Omicron that swept across Europe in March.COVID-19 booster shots are not a new idea. Since the vaccines were first introduced last December, scientists have acknowledged that boosters may someday be needed."The main question is how long the immunologic protection against SARS-CoV-2, which causes COVID-19, lasts," says Albert Shaw, MD, PhD, a Yale Medicine infectious disease specialist. "And since we are learning about COVID-19 in real time, this is hard to know definitively."The recommendation of boosters doesn't represent a failure of the existing vaccines, Dr. Shaw notes. "People get confused—or they think something is wrong—when guidance changes with COVID-19, but we have to remember that we are learning about this as we go," he says. We compiled a list of booster-related questions to ask Dr. Shaw. His answers are below. Read on to find out more—and to ensure your health and the health of others, don't miss these Sure Signs You've Already Had COVID.
Yale Medicine
Yale Medicine is the clinical practice of Yale School of Medicine, one of the world's leading centers for biomedical research, advanced clinical care, and medical education.
Read more about Yale