"Most People are Going to Get COVID" but You Can Cheat It. Here's How.
"What we need to do is make sure the hospitals can still function."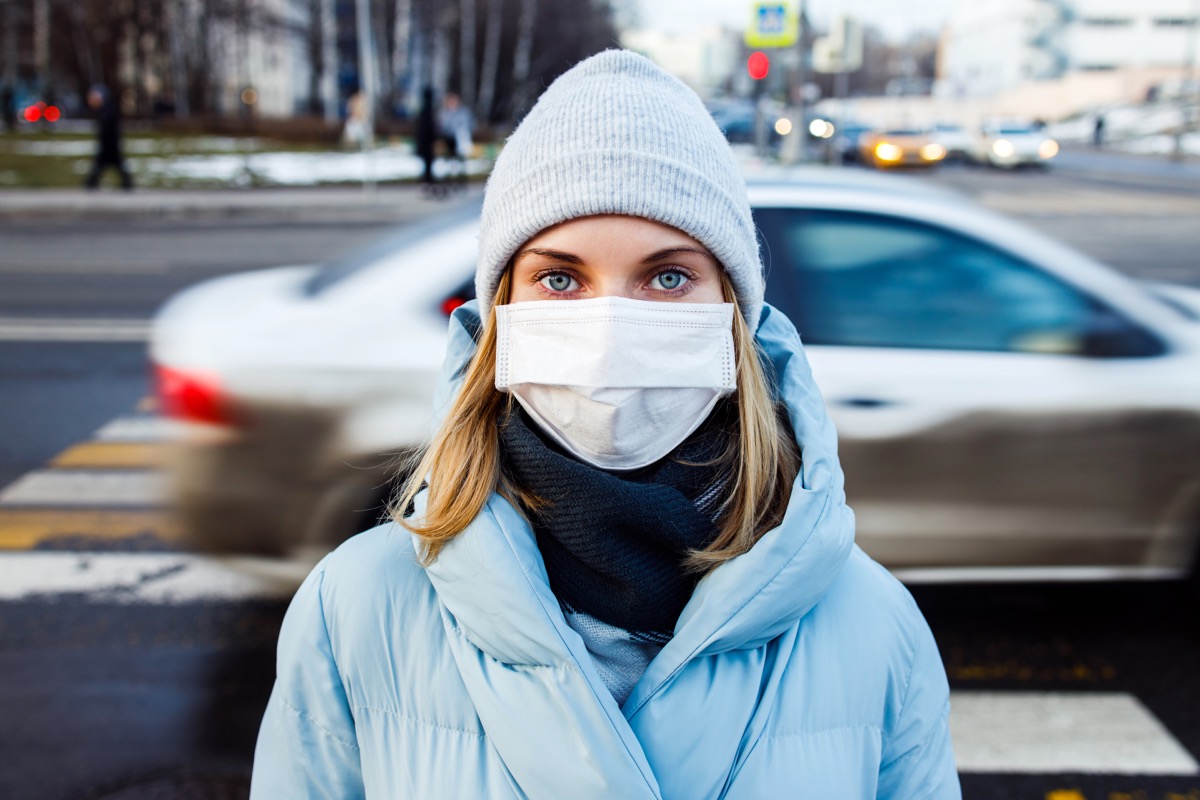 During a testimony yesterday in front of the Senate, someone on the front lines offered a cold, hard truth. "It's hard to process what's actually happening right now, which is, most people are going to get COVID," Dr. Janet Woodcock, the acting commissioner of the Food and Drug Administration, said. It was one of the first times a public official has been quite so direct. Other experts have warned the Omicron variant is "highly transmissible" but Woodcock made plain the human toll. We have more than 800,000 million Americans dead due to COVID and the hospitals are filling up again. "What we need to do is make sure the hospitals can still function, transportation, you know, other essential services are not disrupted while this happens," she said of mitigation measures. So how can you avoid COVID now? Read on for 5 ways—and to ensure your health and the health of others, don't miss these Sure Signs You've Already Had COVID.
1
Get Vaccinated and Boosted, Obviously—Omicron is No Joke
You've been told vaccinations will protect you against COVID—President Biden has even recently called this a "pandemic of the unvaccinated"—yet even those who are vaccinated are catching Omicron. So what gives? Is the COVID vaccine critical in preventing hospitalizations and death, but is it less effective against the variant?" "There's no doubt that the Omicron variant, when you look at the protection against symptomatic disease and asymptomatic infection, dramatically goes down to about 30%," said Dr. Anthony Fauci, the director of the National Institute of Allergy and Infectious Diseases, at the same Senate hearing yesterday. "What maintains itself, it goes up to about 70% against severe disease. When you boost, what happens is you get a rather significant reconstitution of the protection, particularly against hospitalization. … If you look at vaccinated versus unvaccinated, there's a 17 times greater chance of being hospitalized and a 20 times greater chance of dying if you are unvaccinated versus vaccinated." 
2
Wear an N95 Mask Instead of a Cloth Mask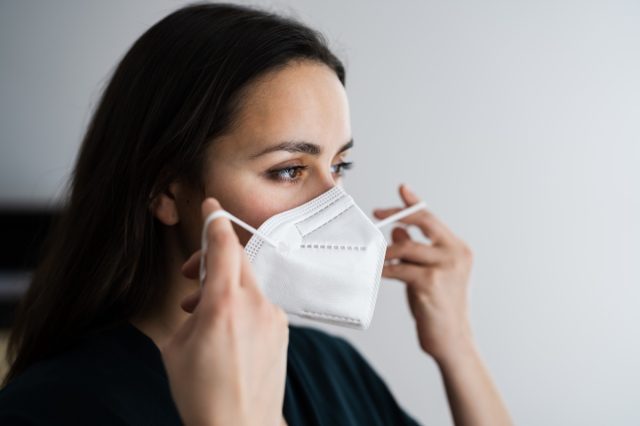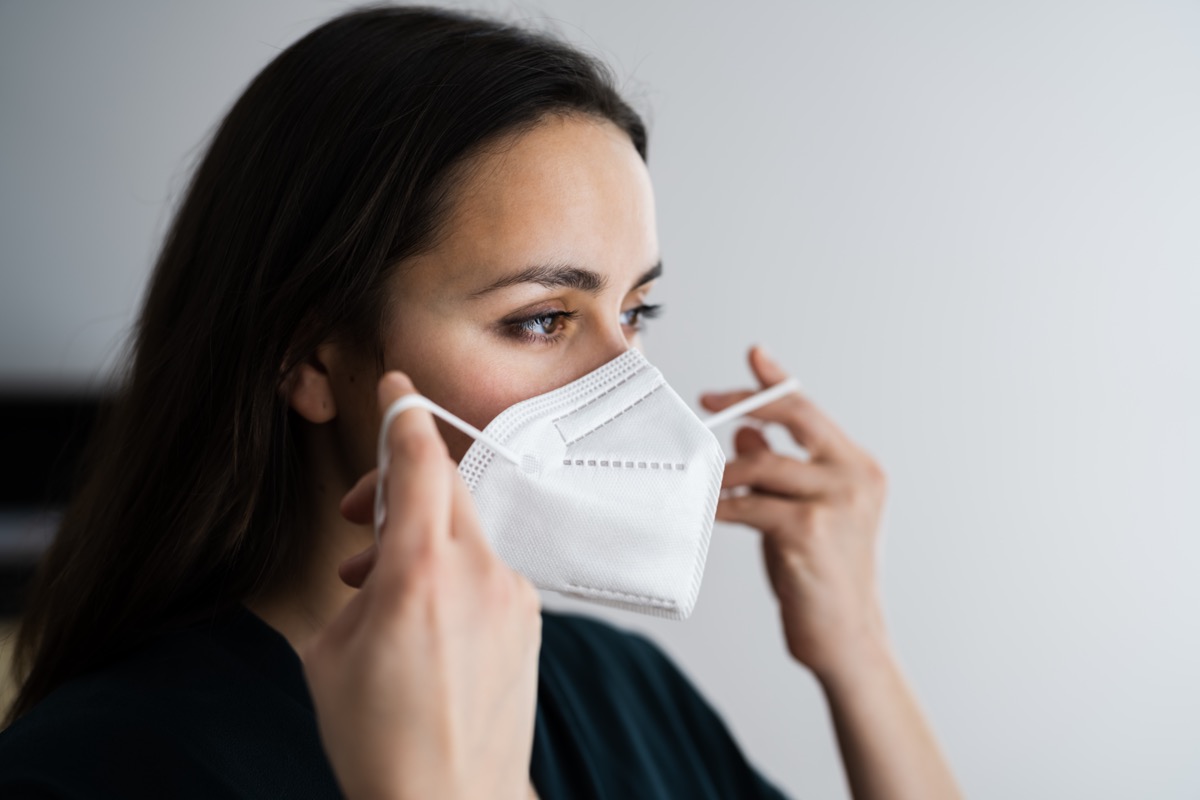 "The quality of the mask does matter. So if you can get your hands on an N95 mask, that's going to afford you a lot more protection," said former FDA commissioner Scott Gottlieb. Virus expert Dr. Michael Osterholm also advocates you wear an N95 mask. "The face and fit are very important with an aerosol, with a virus is transmitted by something like smoke would be—in the sense if I were in a room and somebody who's smoking, if I could smell their smoke, then I could also be breathing their aerosol." Can you smell smoke through your mask? It's probably a not-good-enough mask.6254a4d1642c605c54bf1cab17d50f1e
Having trouble finding an N95? We bought ours from 3M's website and had them delivered to our home. "You can get them at all the different retail outlets, home improvement stores, online in places you'd expect," said Raymond Eby, president of 3M's personal safety division, to the Star Tribune. "The demand is increasing tremendously, but as of right now we're able to supply those outlets."
Imagine if you knew there was an excellent chance a large group of people you were about to gather with had a raging, dastardly infectious cold. Now imagine if there was a chance—any chance—that this cold could kill you, or result in debilitating symptoms that could last a lifetime, or that you could carry it unknowingly around and infect other people, including those you like. The ultra-infectious Omicron variant is more transmissible than a cold. In some cities, this is causing health experts to call for limited groupings. "Our case rates are at their highest level since the pandemic began and our hospitalizations are climbing at an alarming rate as well," said Sonoma County Health Officer Dr. Sundari Mase in a recorded message issued today to residents, in California. "We are seeing widespread transmission occurring within unvaccinated groups as well as some transmission among vaccinated individuals." It continued: "As COVID cases continue to rise, Sonoma County is sending an urgent request to residents to stay home as much as possible for the next 30 days."
4
Get Your Free COVID Tests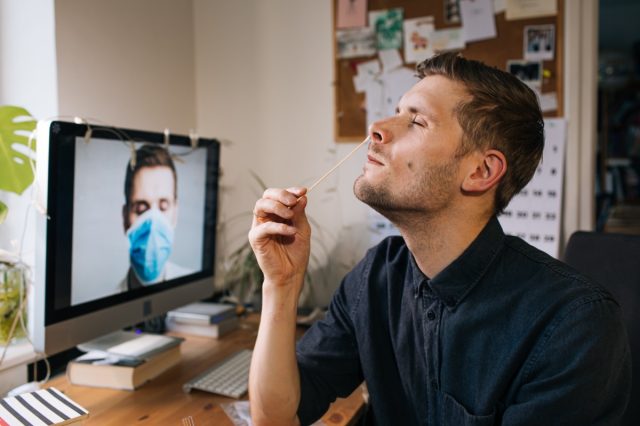 COVID-19 test kits will be available for free starting on Saturday. "As part of its ongoing efforts across many channels to expand Americans' access to free testing, the Biden-Harris Administration is requiring insurance companies and group health plans to cover the cost of over-the-counter, at-home COVID-19 tests, so people with private health coverage can get them for free starting January 15th.  The new coverage requirement means that most consumers with private health coverage can go online or to a pharmacy or store, buy a test, and either get it paid for up front by their health plan, or get reimbursed for the cost by submitting a claim to their plan. This requirement incentivizes insurers to cover these costs up front and ensures individuals do not need an order from their health care provider to access these tests for free," says the administration.
5
How to Stay Safe Out There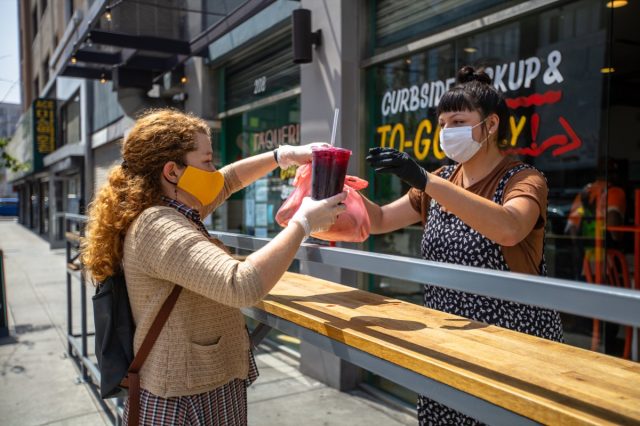 There is no way to 100% reduce your exposure to COVID unless you avoid all people; the virus spreads through aerosols emitted by them. But you can reduce your risk. Follow the public health fundamentals and help end this pandemic, no matter where you live—get vaccinated or boosted ASAP; if you live in an area with low vaccination rates, wear an N95 face mask, don't travel, social distance, avoid large crowds, don't go indoors with people you're not sheltering with (especially in bars), practice good hand hygiene, and to protect your life and the lives of others, don't visit any of these 35 Places You're Most Likely to Catch COVID.
Alek Korab
Alek Korab is a Co-Founder and Managing Editor of the ETNT Health channel on Eat This, Not That!
Read more about Alek