The 10 Most Unsafe States During COVID, According to a New Study
These states have the worst vaccination rates, COVID-19 positivity, hospitalization, death, and transmission.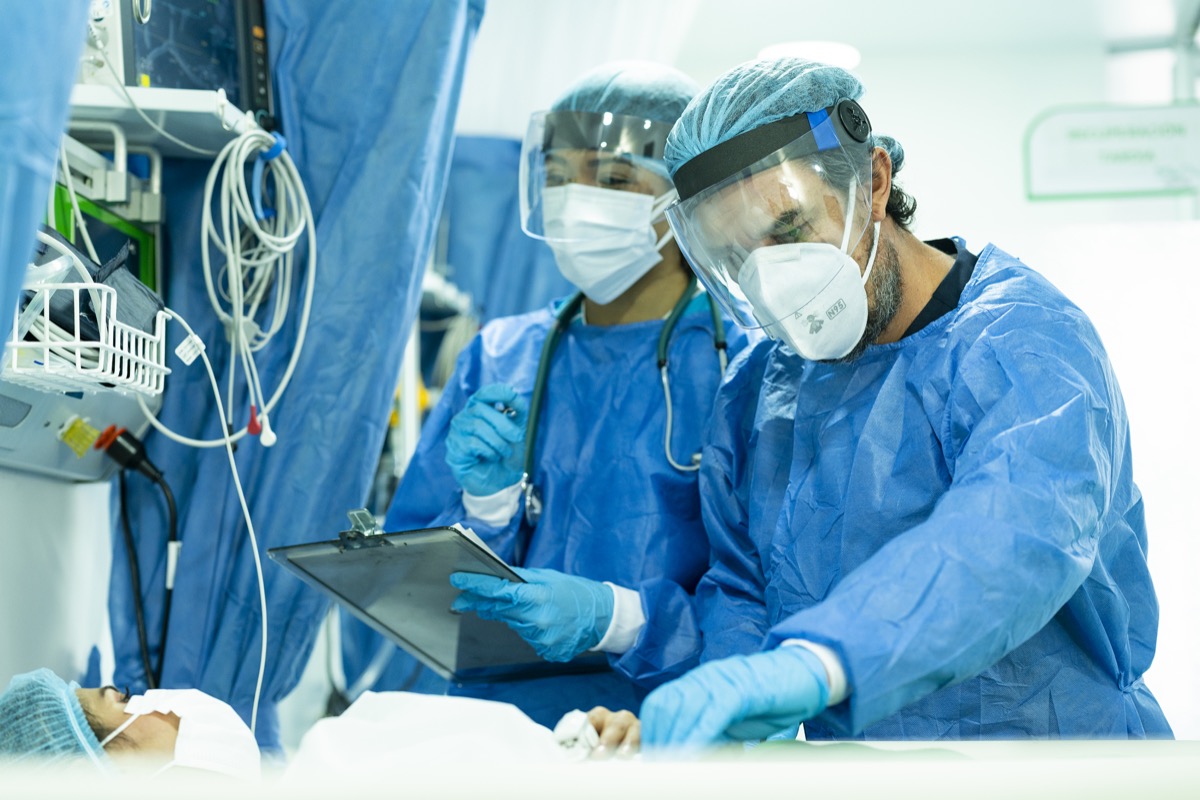 Dr. Anthony Fauci, the chief medical advisor to the President, has admired our Federalist heritage—but not the fact that every state has handled the coronavirus differently. It's resulted in some areas containing the virus—and others overrun. A new Wallethub study, using data collected from the U.S. Census Bureau, Centers for Disease Control and Prevention, The COVID Tracking Project and rt.live, has ranked all 50 states, in order from most to least safe during the pandemic. The factors they considered: vaccination rates, COVID-19 positivity, hospitalization, death, and transmission. Read on to see the bottom ten, ending with the absolute least safe—and to ensure your health and the health of others, don't miss these Sure Signs You've Already Had Coronavirus.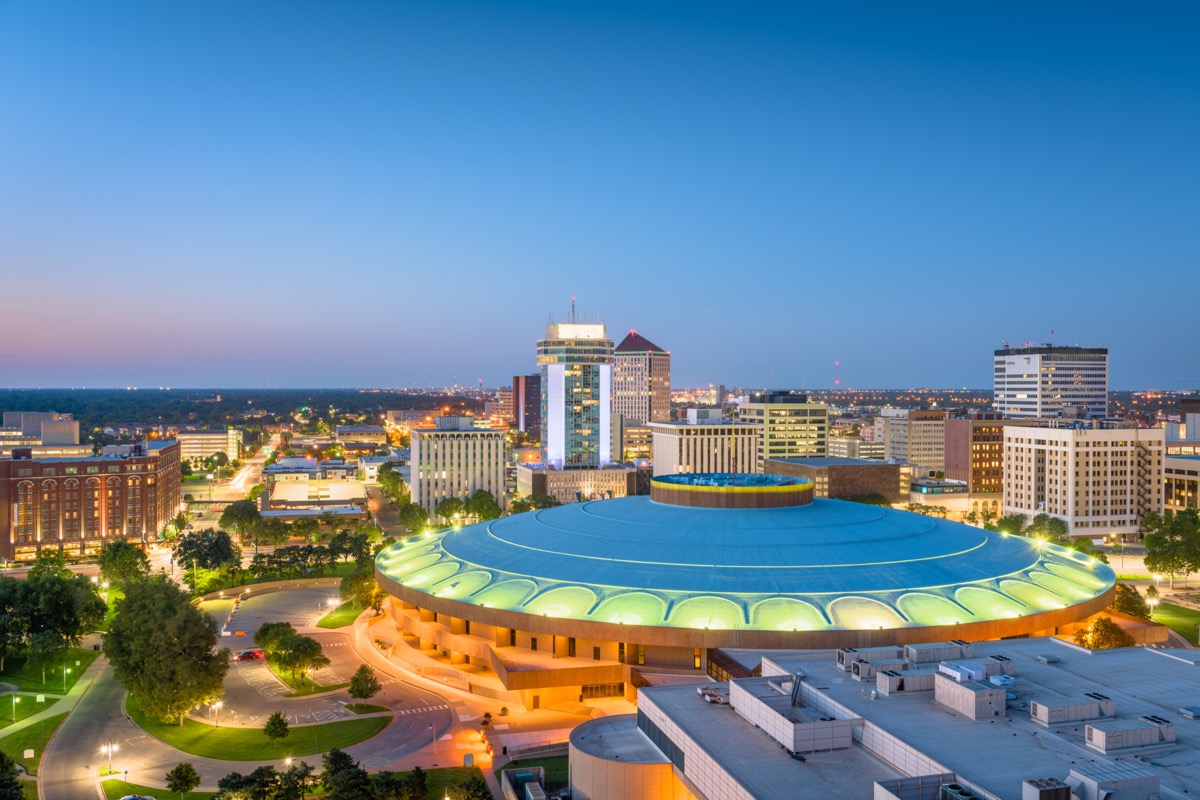 On the same day it was reported that four nurses in rural Kansas refused to administer the vaccine, deaths rose, currently standing at 3,579 and 7,930 hospitalizations. That includes this heartbreaker: "A Salina couple's love is being celebrated as they died from COVID-19 while holding hands," reports KAKE. "'They were just full of love and happiness,' Sharolyn Hoffman, the daughter of Bert and Carol Stevenson, said. 'They got married later in life, after previous marriages, and so, I think they finally found their love match,' Hoffman said."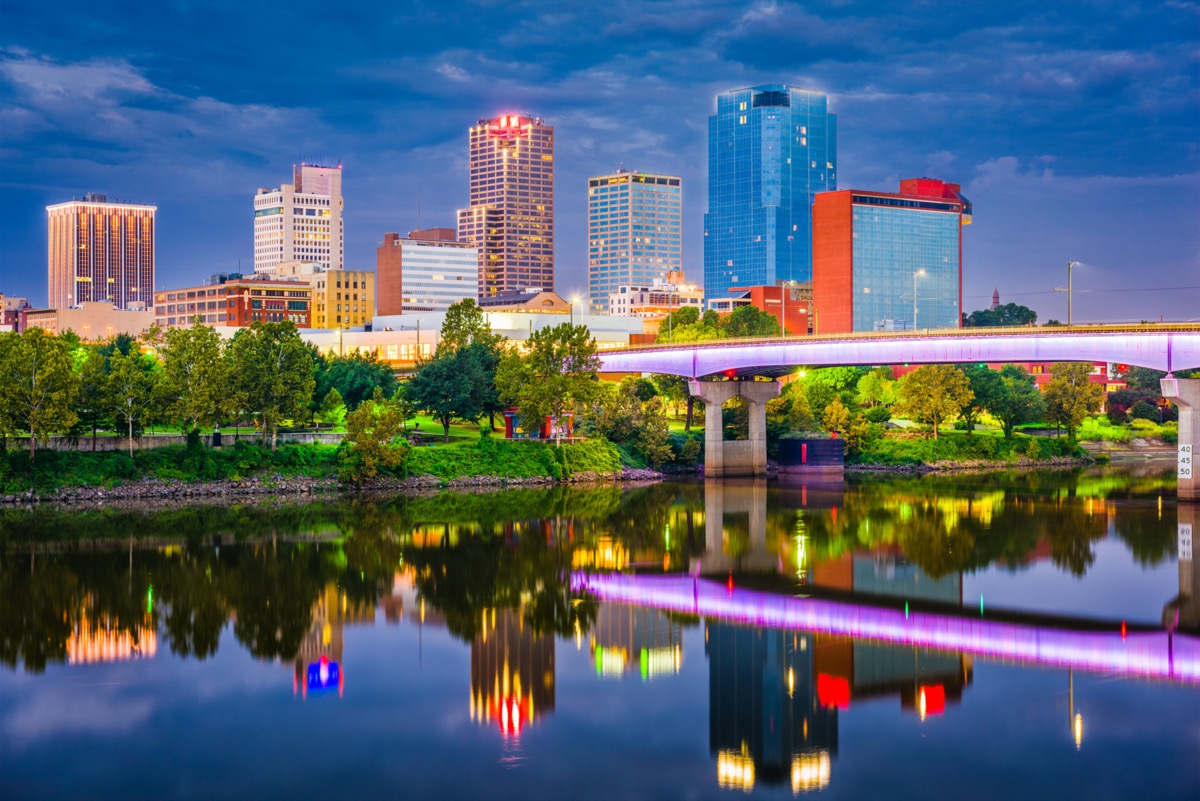 Earlier this month, the state hit records for hospitalizations, and the surge has included an outbreak in the Legislature. "Rep. Lanny Fite, who serves District 23 in Saline County, said Wednesday that he tested positive but has not had any symptoms," reports KATV. "Fite said he is isolating at home and had already been quarantining since Rep. Milton Nicks tested positive last week. Fite sits next to Nicks in the House chamber. Rep. Keith Slape tested positive for the virus on Monday."
Getting a vaccine in Pennsylvania or nearby New Jersey is proving nearly impossible for some. "David Zalles, 82, spent an hour on Montgomery County's website before he realized all the appointments to get the coronavirus vaccine were already booked," reports the Philadelphia Inquirer. "Five weeks after the coronavirus vaccine rollout began nationwide, millions are now eligible to get the shots in Pennsylvania and New Jersey. But the states are still receiving far fewer doses than they need, and with no centralized system for administering them, confusion and frustration reign among the vaccine-hungry public."
California has made headlines worldwide for the severity of its COVID outbreak. The surprising thing isn't that it's on this list, but that it's so far down. "Now, with the crisis showing signs of easing, the main reason for the catastrophic surge is coming into focus: a false confidence that the pandemic could be kept in check," reports the Los Angeles Times. "For the public, that complacency showed up in fatigue and frustration over safety restrictions. Officials, for their part, were caught off-guard by how rapidly, and how broadly, the virus spread once the numbers began to climb. By Christmas, so many patients struggling to breathe needed to be hospitalized in California that emergency rooms in large swaths of the state closed to ambulances as doctors stuffed patients in hospital corridors. The holiday surge has so far killed more than 18,100 Californians, more than doubling the state's total death toll from the pandemic in less than three months."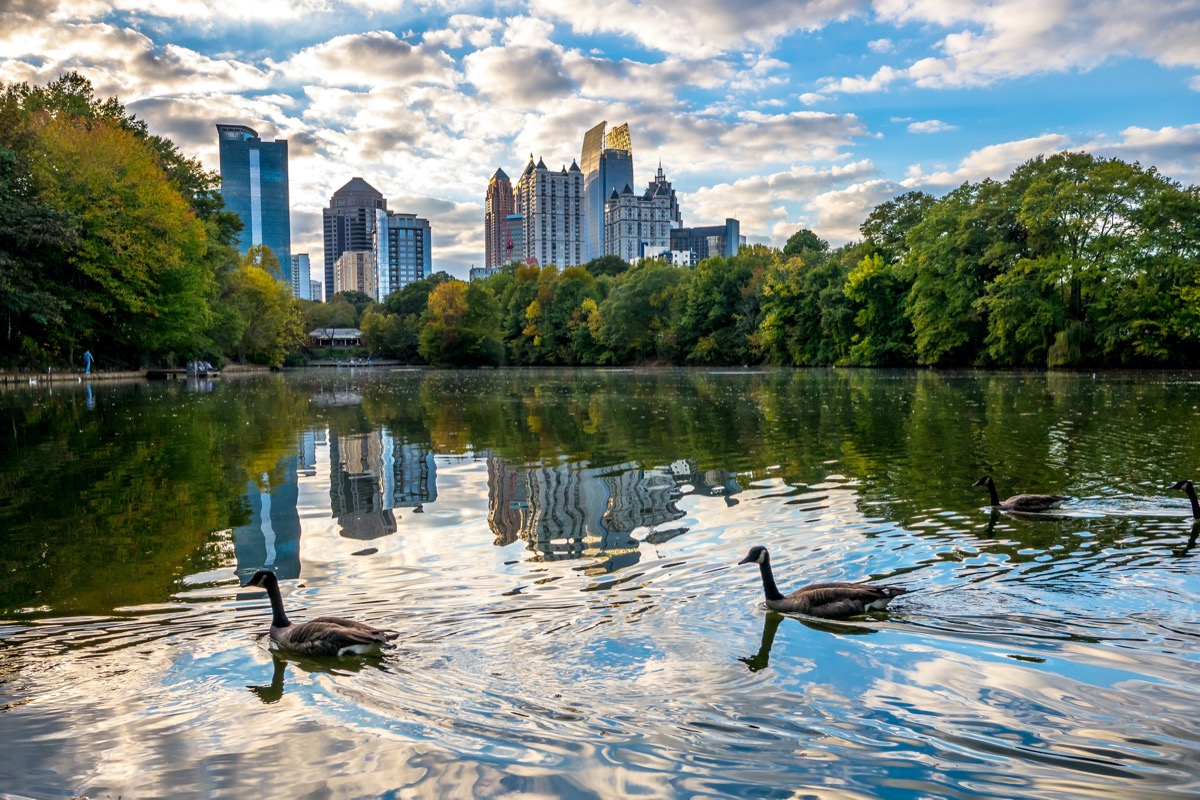 "Some grim perspective as the average number of deaths per day in Georgia from COVID-19 for the last two weeks has exceeded 100 for the first time ever and the number of confirmed cases has now surpassed 700,000, according to state data," reports Fox 5. "As of 3 p.m. Thursday, the Georgia Department of Public Health reports 11,511 confirmed deaths and 1,378 probable deaths since the start of the pandemic. That is an average of 101 confirmed deaths per day for the last 14 days or 1,411 confirmed deaths in the same time period. Just over 14.2% of all confirmed deaths in Georgia have happened since the New Year, according to state data."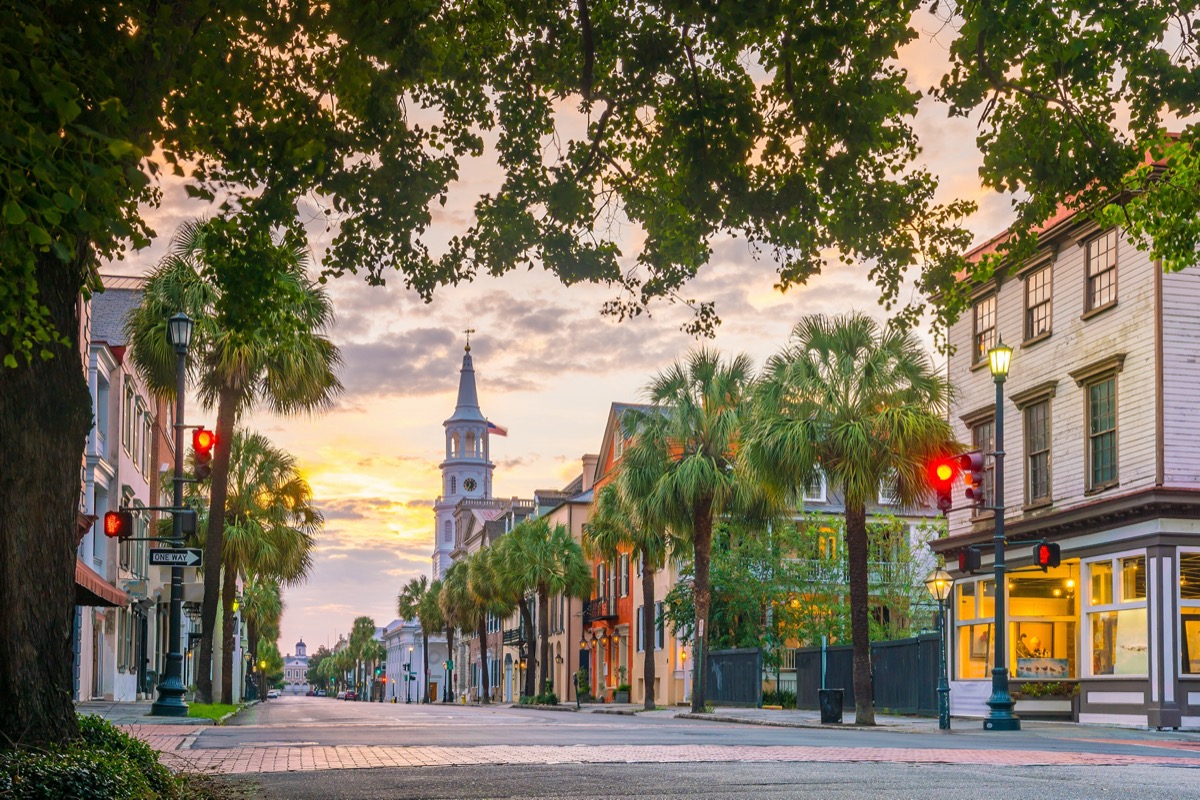 "South Carolina's death toll is climbing to tragic new heights. Data from the South Carolina Department of Health and Environmental Control shows the state broke its single week record for deaths the week of January 9, tallying 329 confirmed and suspected deaths," reports WIS News. "The previous record was 325 deaths, counted the week of July 25. Between the weeks ending on Dec. 26 through Jan. 16, DHEC has tallied 1,160. That's the deadliest four week span of the pandemic."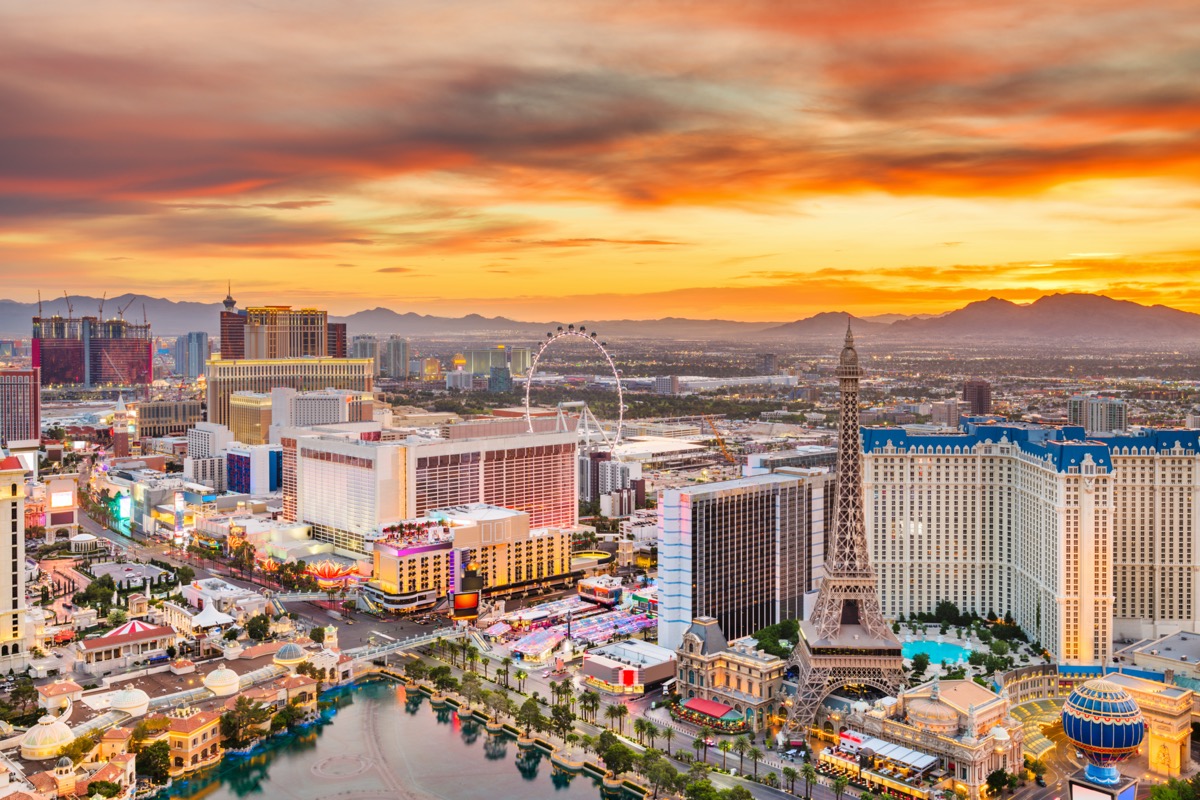 "A surge of Nevada coronavirus cases following December holidays may have passed, but deaths are still spiking, experts told a panel guiding the state's COVID-19 response Thursday," reports News 4. "'It's pretty likely that we're right in the throes of the peak related to mortality,' chief state biostatistician Kyra Morgan told the COVID-19 task force a day after state health officials reported a new record high number of deaths in one day, 71."6254a4d1642c605c54bf1cab17d50f1e
Another state, another Legislative breakout. "At least three members of the Mississippi Legislature recently tested positive for COVID-19, and now there's a debate between House and Senate leaders about suspending the session," reports WAPT. The light at the end of the tunnel seems far away. "At the current rate, it would take almost nine months to vaccinate Mississippians now eligible to receive COVID-19 shots, with the majority receiving their doses at Mississippi State Department of Health drive-thru clinics," reports the Sun Herald.
"Alabama is grappling with surging deaths as COVID-19 cases and hospitalizations remain high and intensive care unit capacity is stretched," reports ABC News. "The state reported record numbers of new cases and hospitalizations following the holidays. At one point last week, only 39 ICU beds were available statewide."
RELATED: If You Feel This, You May Have Already Had COVID, Says Dr. Fauci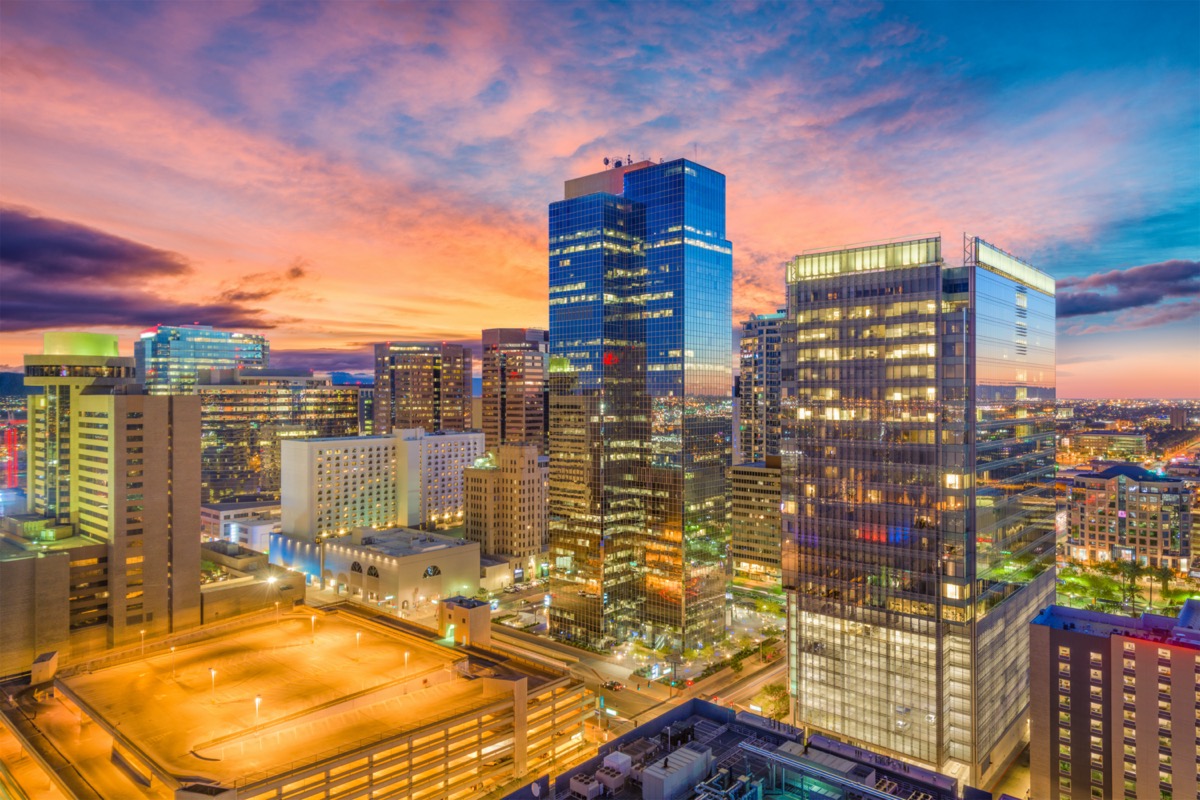 "Over the course of the pandemic, the Yuma area has identified coronavirus cases at a higher rate than any other U.S. region. One out of every six residents has come down with the virus," reports the New York Times of the country's "Salad Bowl." "Each winter, the county's population swells by 100,000 people, to more than 300,000, as field workers descend on the farms and snowbirds from the Midwest pull into R.V. parks. This seasonal ritual brings jobs, local spending and high tax revenue. But this year, the influx has turned deadly."
No matter where you live, follow the public health fundamentals and help end this surge, no matter where you live—wear a face mask, social distance, avoid large crowds, don't go indoors with people you're not sheltering with (especially in bars), practice good hand hygiene, get vaccinated when it becomes available to you, and to protect your life and the lives of others, don't visit any of these 35 Places You're Most Likely to Catch COVID.
Alek Korab
Alek Korab is a Co-Founder and Managing Editor of the ETNT Health channel on Eat This, Not That!
Read more about Alek