10 Places You're Most Likely to Catch COVID Right Now
As dangerous COVID-19 virus mutations continue to spread, a return to normal still feels pretty far off.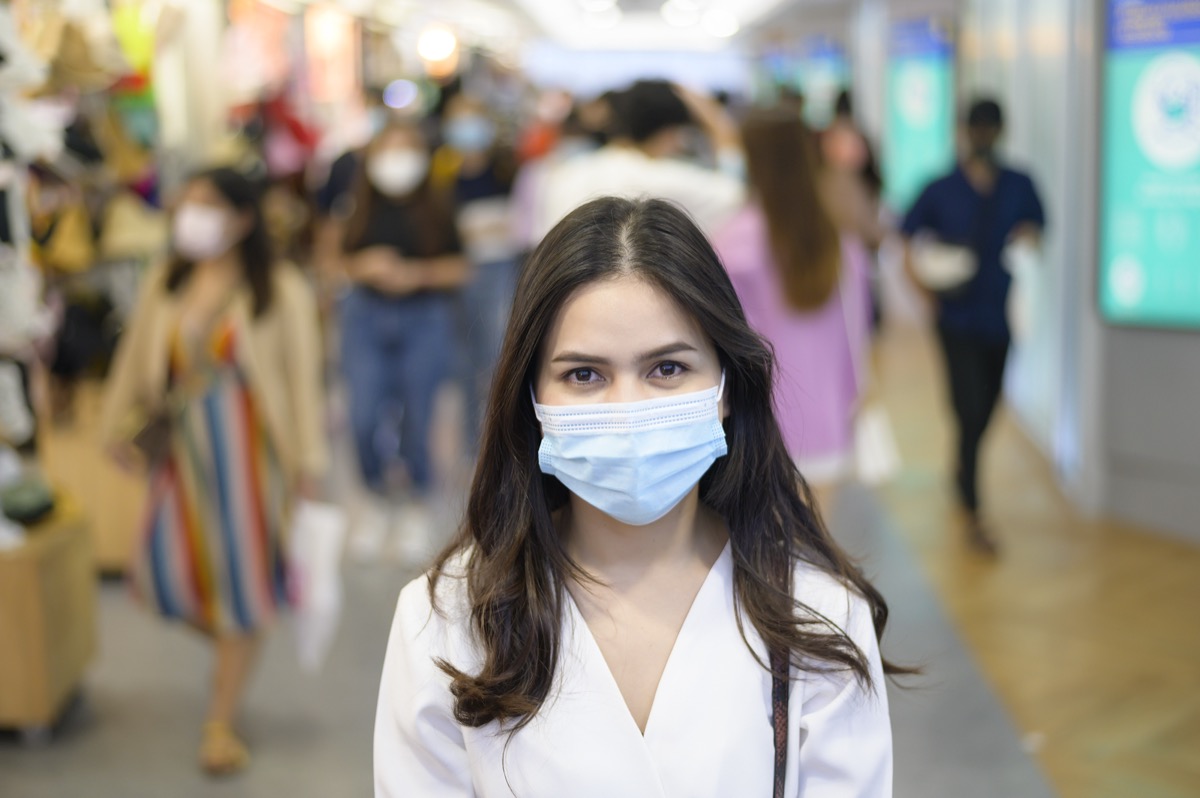 In early 2021, it seemed that the bright light at the end of the tunnel was finally here. Vaccines were available and effective, and life was finally en route to get back to normal. Except, that wasn't really the case. Many are now vaccinated, but there's also a lot of people that aren't, and as dangerous COVID-19 virus mutations continue to spread, a return to normal still feels pretty far off, and frustration levels remain high. As many of us try to find a balance between living life carefully and also having a life, we're being forced to ask ourselves what of our favorite activities remain off limits, and what may be acceptable to do once again — with some careful modifications. Read on for 10 of the riskiest places to go right now—and to ensure your health and the health of others, don't miss these Sure Signs You Have "Long" COVID and May Not Even Know It.
1
Religious Centers and Ceremonies
There's nothing like a global pandemic to make us crave spiritual guidance more than ever. Religion, and religious services and celebrations, remain incredibly important. However, they are also undeniably risky. "Religious centers account for a place of mass infections, considering the amount of time spent there and the number of people allowed, even with all the precautions," said Dr. Katerina Schkodzik from Miracare. "A recent study used cell phone data to determine places that present a high risk of getting infected with Covid-19 exhibit the movement of people and their time of lingering in particular places." Essentially, it is not only the number of people gathered in a particular location that can increase the risk of infection, but also the amount of time they stay there, the study shows. If you do visit a temple or church, or any other house of worship, be sure to do so while masked and obeying physical distancing.6254a4d1642c605c54bf1cab17d50f1e
2
Gyms and Fitness Activities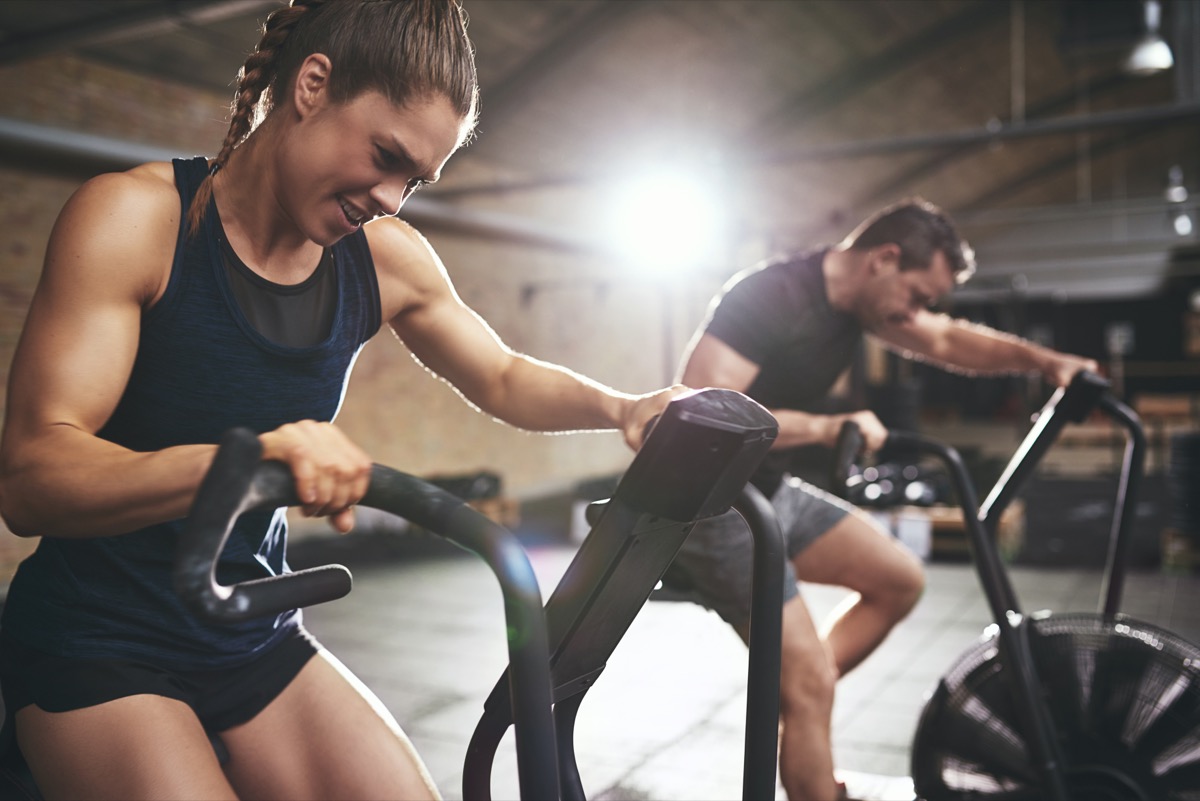 We all want to get back into shape, but unfortunately the same warning goes for the gyms. "You're more likely to catch Covid in gyms, where masks are not worn while working out," said Robert G. Lahita MD, Ph.D. ("Dr. Bob"), Director of the Institute for Autoimmune and Rheumatic Disease at Saint Joseph Health and author of Immunity Strong (October, 2021). Think about a trip to the gym. People are grunting, sweating, screaming. If you must go, attend one that has a vaccine mandate, some experts advise.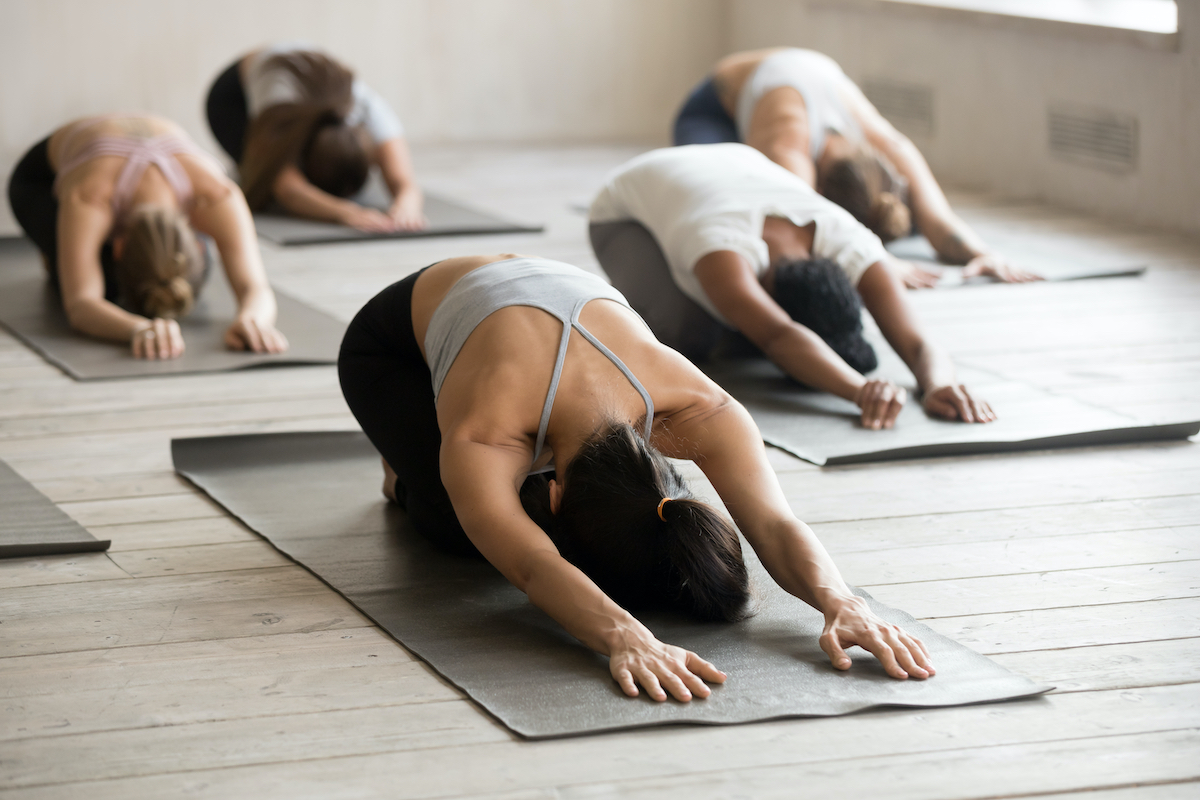 Yoga is another related example with the same cautions as going to a gym. "If masks aren't worn in yoga studios, they become a location where it's likely to catch Covid especially because there are a lot of people sweating and breathing in one place," said Dr. Lahita.
4
Travel (Subways, Buses, Planes)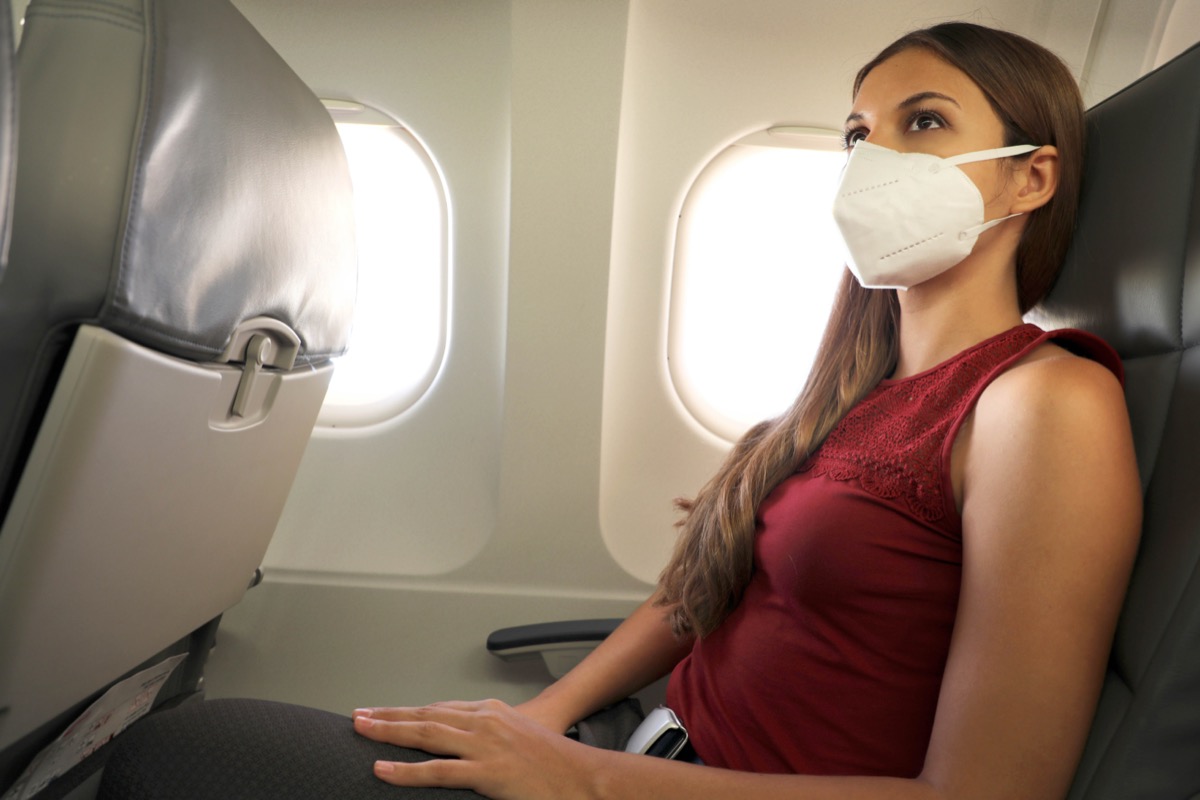 Whether commuting to work or going about our errands, commuting is a necessary evil, whether we like it or not. However, it's also very dangerous. "Traveling or public transportation also increases your risk of contracting COVID-19 simply because you are exposing yourself to large numbers of people in indoor space," said Dr. Vivek Cherian, an Internal Medicine Physician affiliated with the University of Maryland Health System. 
While Dr. Cherian agrees there is truth to the fact that if you are on a plane and wearing a mask, you are actually safe (because of the air being filtered through HEPA filters), that doesn't mean all is clear. "You still need to walk through the airport, get through security, and board the plane when you don't have this protection, and during this time you are exposed," said Dr. Cherian.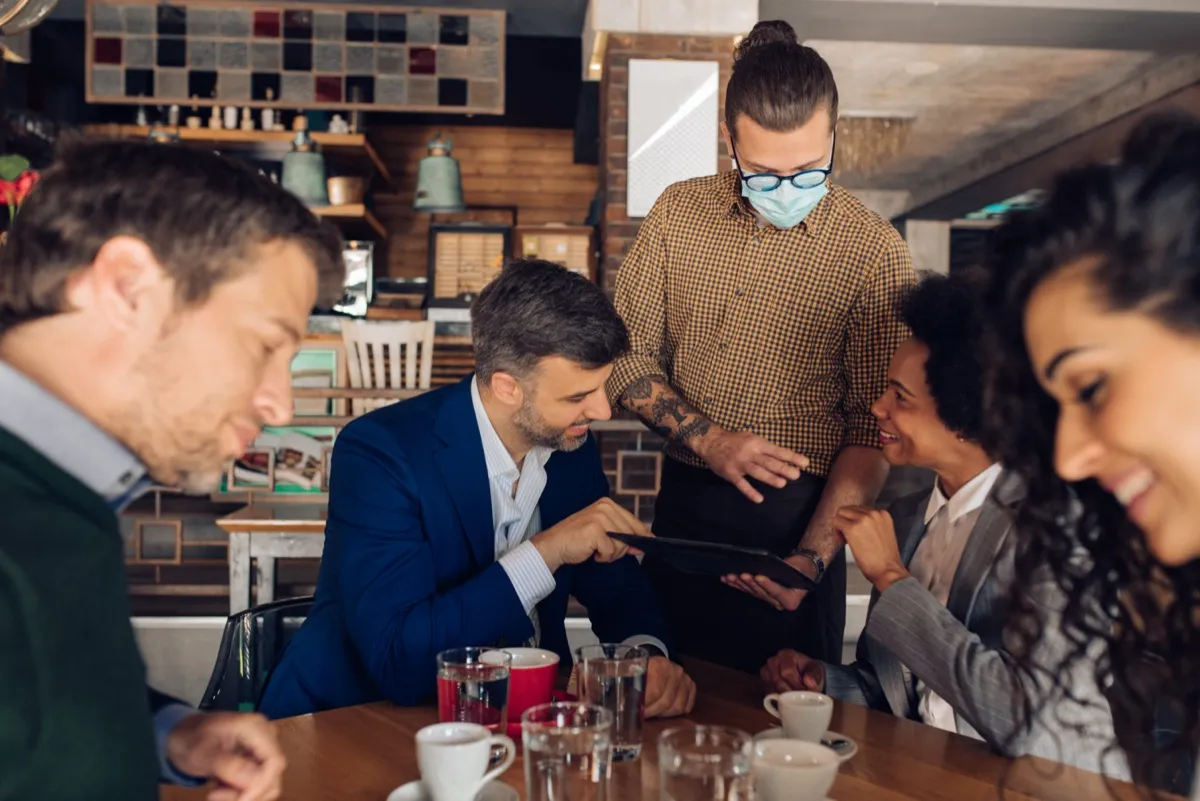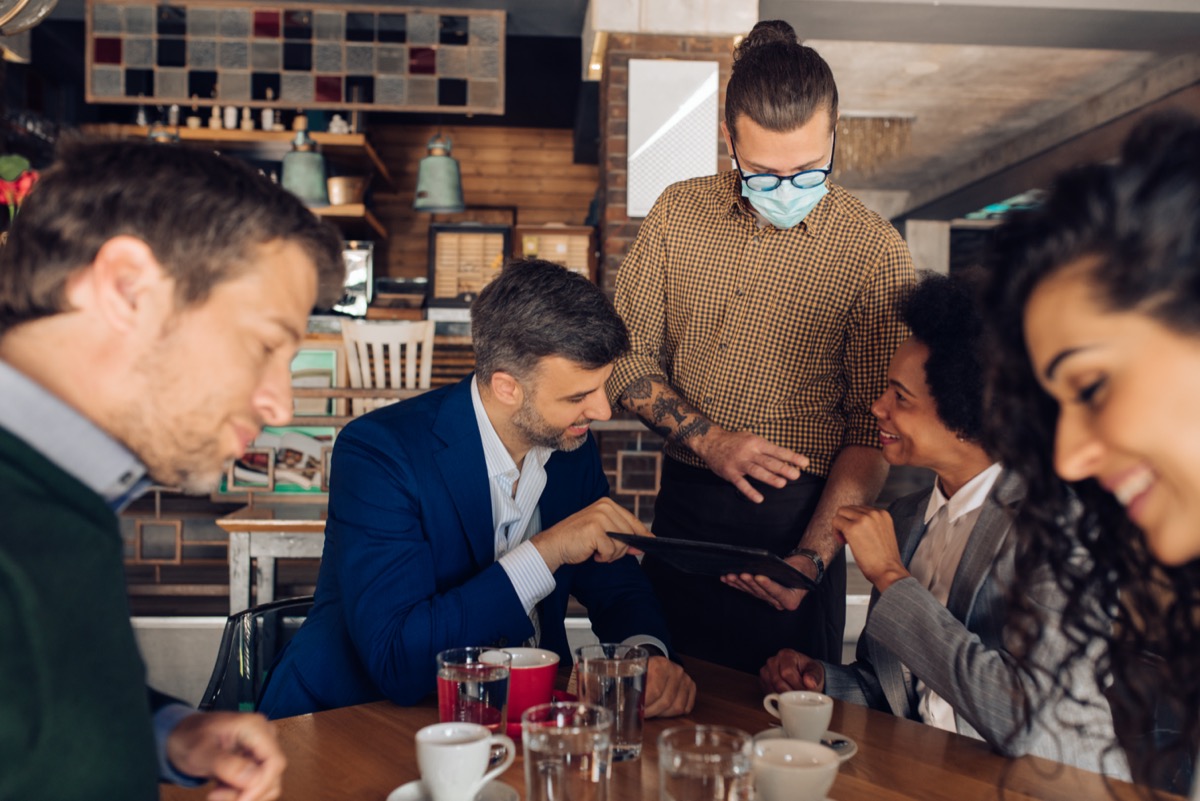 We all miss dinners and drinks out with our friends and families, and we all want to support our local restaurants. Most are back and reopened! But proceed with caution. Restaurants remain a risk because no matter what, we're all removing our masks to sit down and eat or drink, and so is everyone around us. This is especially true when eating indoors at restaurants and bars. "When inside you are in a poorly ventilated space with a large number of people (even when occupancy is limited). We tend to speak louder (especially if at a bar with loud music) and this can actually increase the amount of respiratory droplets you are spreading," said Dr. Cherian.
RELATED: I'm a Doctor and Here's How to Not Catch Delta
6
A Day At The Pool (Or Beach)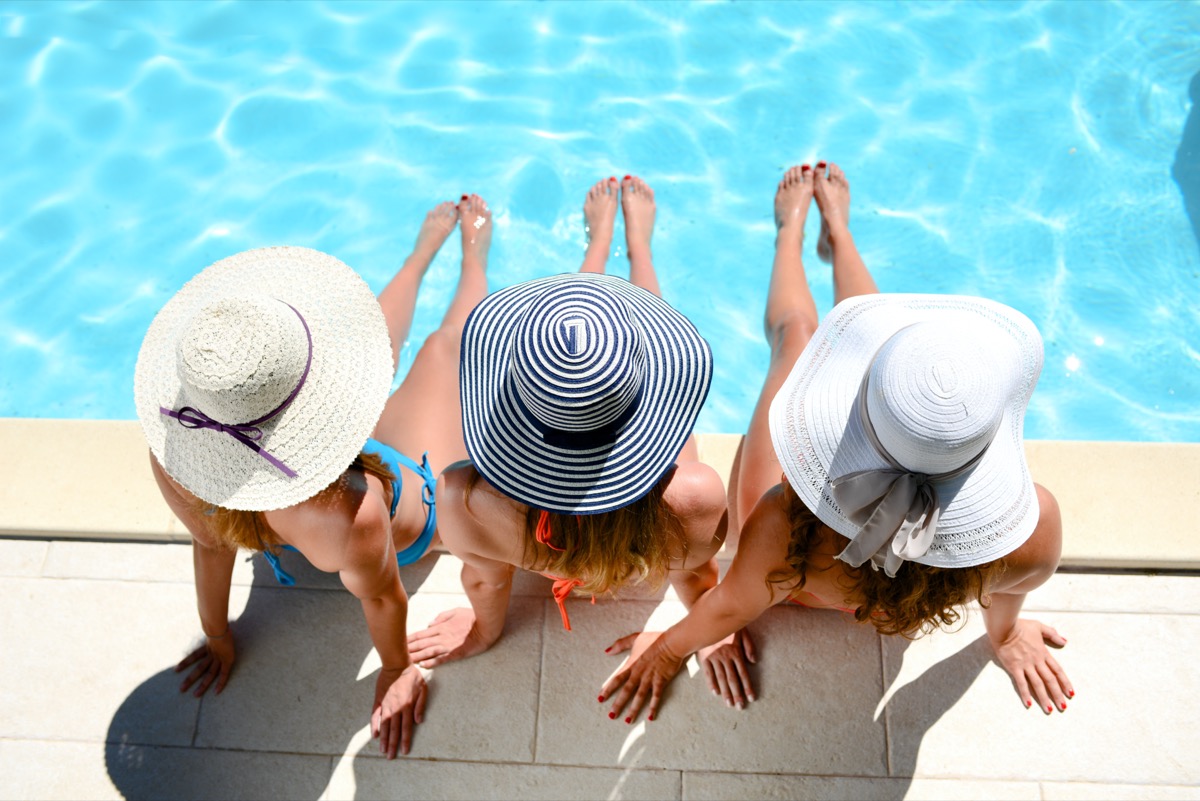 It's summer, and that means fun times at the beach or pool. That's safe because it's outdoors in the fresh air, right? Not so fast. "The pool or beaches, especially because it's summer time, and tend to have a higher density of people can increase your risk of getting COVID," said Dr. Cherian. Even though you are outdoors, these areas can be very packed and that is the last place you want to be (particularly if you are unvaccinated). And the Delta variant has proven it can spread outdoors.
RELATED: President Biden Has This Message for 90 Million Americans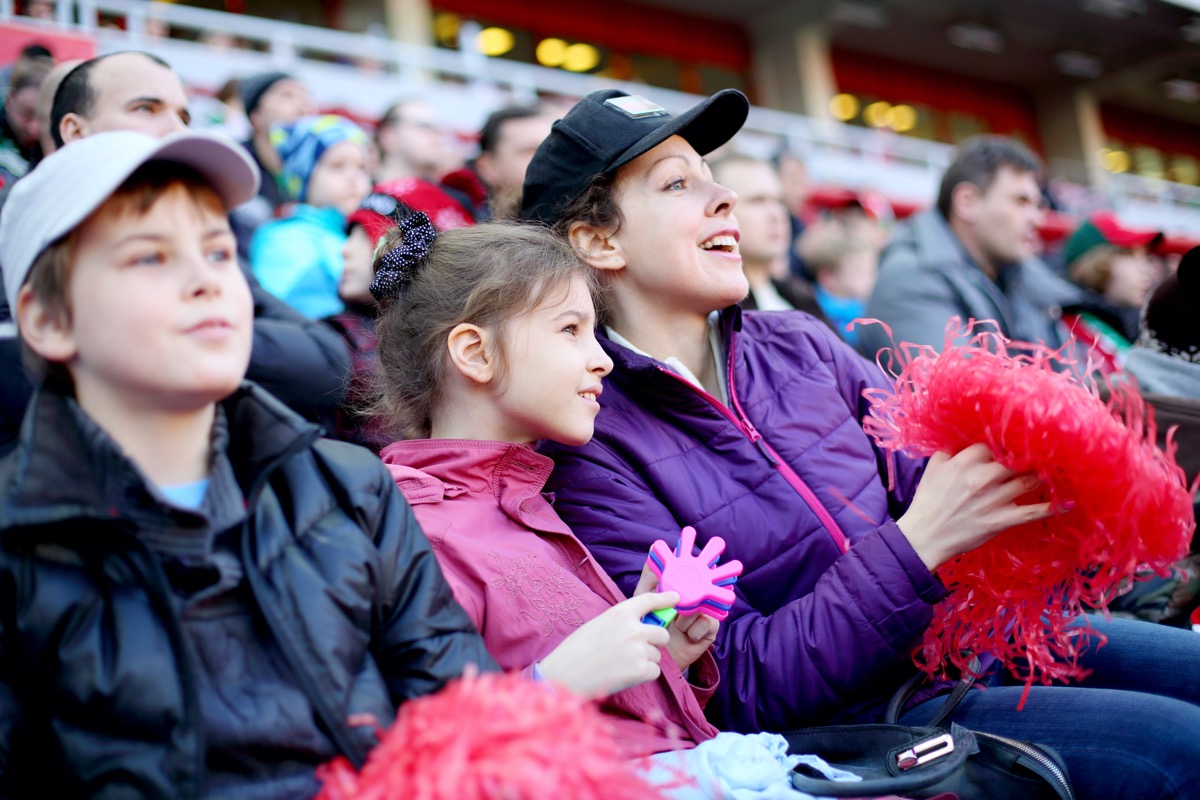 Nothing says boosting morale like sports events. However, it's also a great place to spot densely packed, unmasked, shouting crowds. And that doesn't even account for the commute there. "Sporting events are a hot spot because so many people are crammed together in one place, breathing, screaming, and cheering in close proximity," said Dr. Lahita.
RELATED: Dr. Fauci Just Shared 7 Key Points About Boosters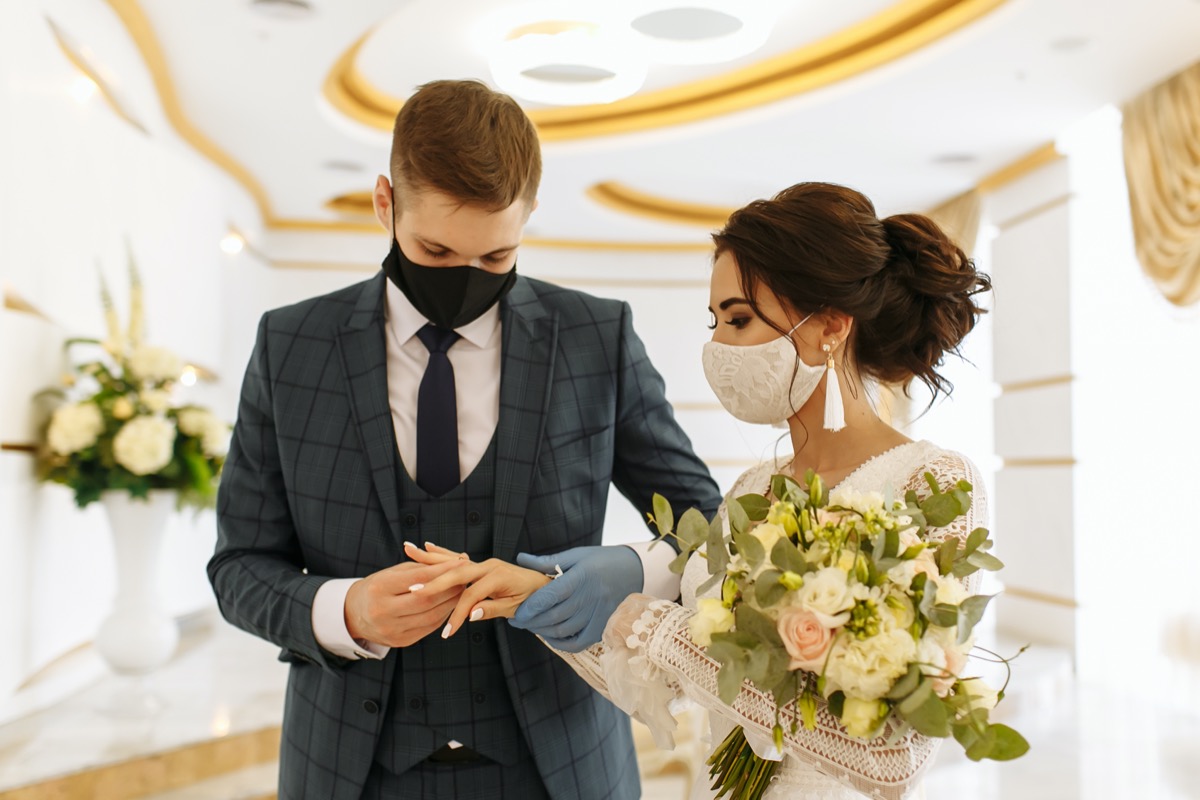 Amid so much sadness, we really want to celebrate love. But we need to do so with great caution. "Weddings, especially ones that are held indoors, are a place you're likely to catch COVID due to so many people in one place talking, breathing, and sometimes screaming and applauding," said Dr. Lahita. They become even more dangerous if you're not wearing masks and are all sharing the same door handles, etc. with no sanitation in between.
RELATED: Virus Experts Say If You Live Here, You're in Danger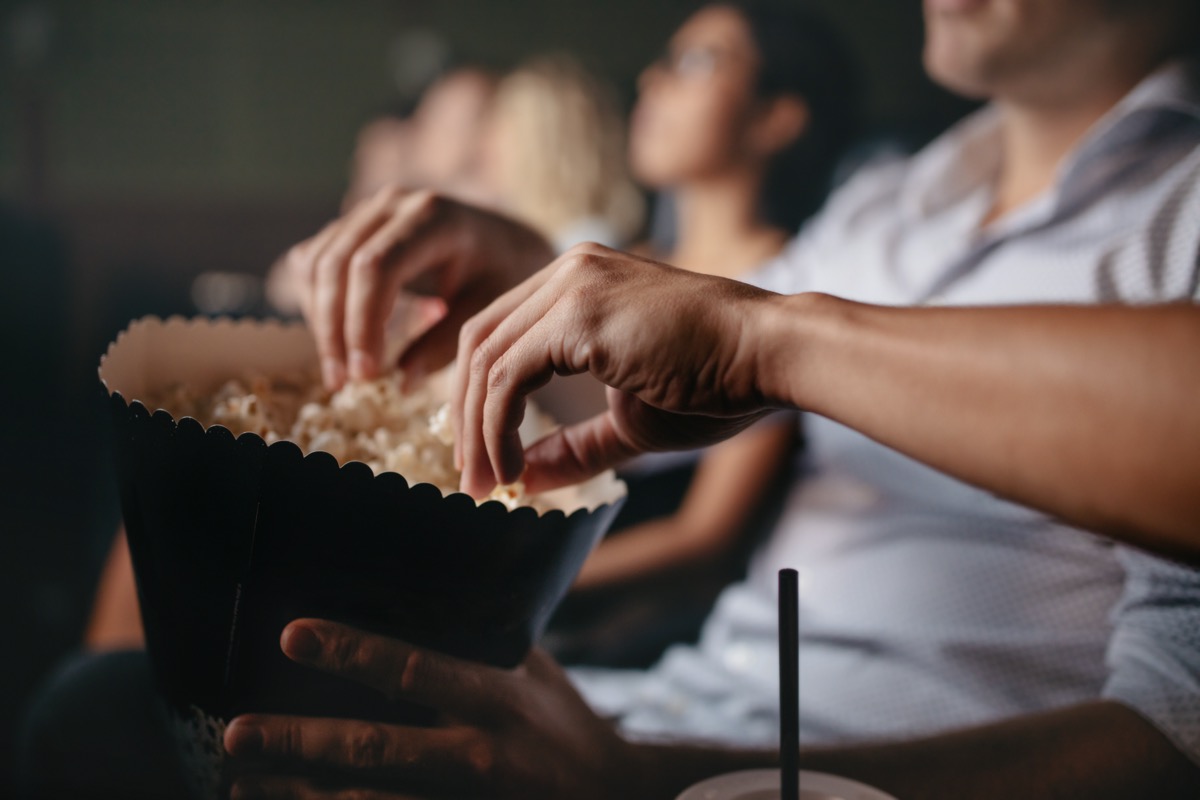 Here's another densely packed indoor space ripe for virus sharing. "Movie theaters become a place you're likely to catch Covid due to their poor ventilation and many people in close proximity for hours at a time," said Dr. Lahita. You're around a lot of people at once in the same room, all screaming and laughing at the same points in a movie. A terrible recipe for staying healthy.
RELATED: You'll Now Need a Vaccine to Enter Here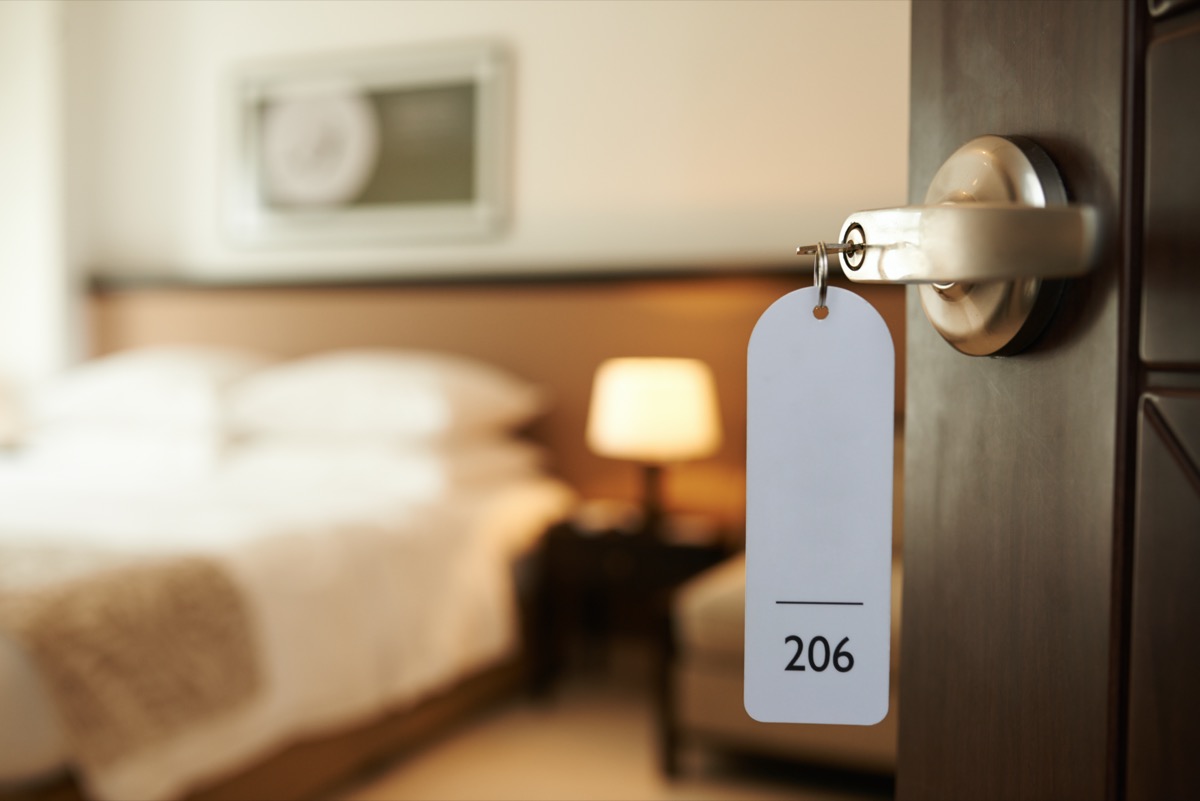 We all need a vacation right now, but take great care when visiting a hotel. "Another place frequently occupied for a prolonged period of time is hotels, which, even after detailed sanitation, can still present a threat of spreading, since the traffic of people cannot eliminate all the risk," said Dr. Schkodzik. Be sure to use sanitizing wipes to wipe down remote controls and other touch points in rooms before using it, and always mask up in elevators and common areas. And to get through this pandemic at your healthiest, don't miss these 35 Places You're Most Likely to Catch COVID.