Nearly All COVID Deaths Have This in Common Now
The deaths are predominantly among the unvaccinated, says study.
The coronavirus vaccine has been a game changer, slowing the spread of COVID-19—so why are people still dying? What do these deaths all have in common? The Associated Press set out to find out, and determined that "nearly all" COVID-19 deaths happening now are among a very specific group of people. Read on for 5 essential things you need to know so you can survive this pandemic—and to ensure your health and the health of others, don't miss these Sure Signs You Have "Long" COVID and May Not Even Know It.
1
Nearly All COVID Deaths in the U.S. Are Among Unvaccinated People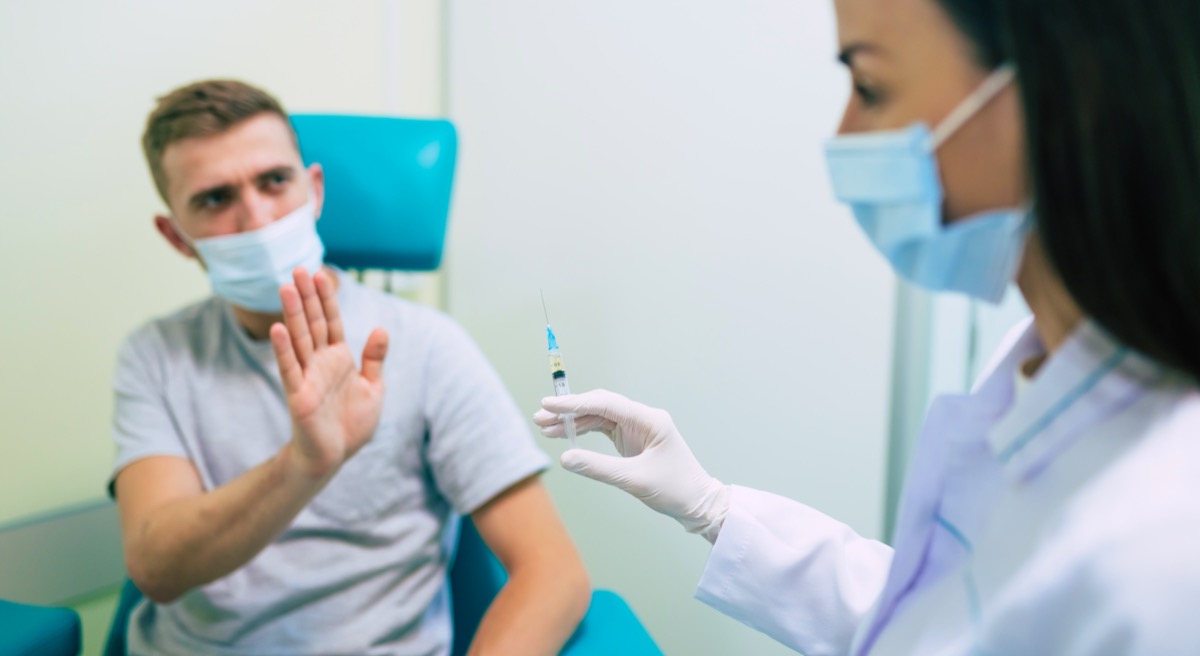 Says the AP report: "Nearly all COVID-19 deaths in the U.S. now are in people who weren't vaccinated, a staggering demonstration of how effective the shots have been and an indication that deaths per day — now down to under 300 — could be practically zero if everyone eligible got the vaccine. An Associated Press analysis of available government data from May shows that 'breakthrough' infections in fully vaccinated people accounted for fewer than 1,200 of more than 853,000 COVID-19 hospitalizations. That's about 0.1%."
2
The CDC Says Every Death is Preventable if You Get Vaccinated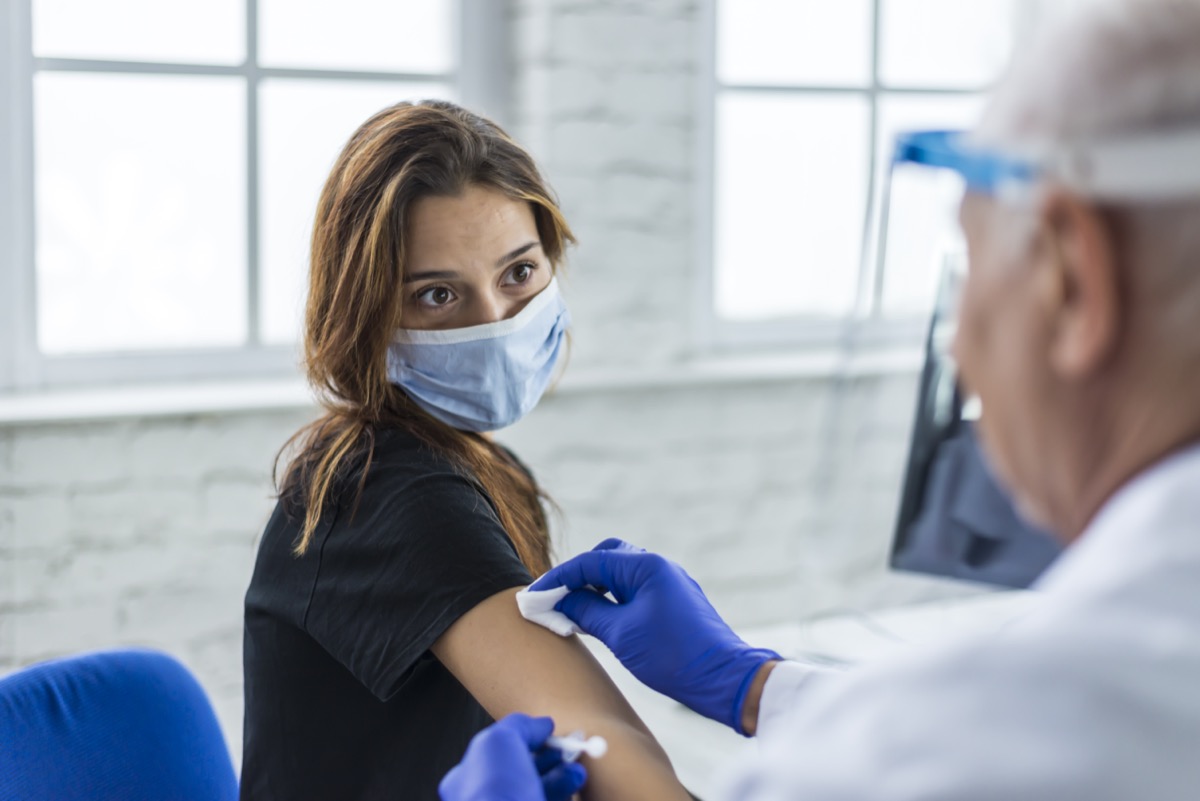 "We are seeing a dramatic decline in deaths, hospitalization, and cases, and we will continue to vaccinate people across the summer months," said CDC Chief Rochelle Walensky this week. "COVID-19 vaccines are available for everyone. They are nearly a hundred percent effective against severe disease and death. Meaning nearly every death due to COVID-19 is particularly tragic because nearly every death, especially among adults due to COVID-19, is at this point entirely preventable. This new virus forced too many of our families to accept death as its outcome for too many of our loved ones. But now this should not be the case." "As long as there are those who are not vaccinated," she added, "COVID-19 will remain a threat." 
3
The New Delta Variant is the Most Dangerous Yet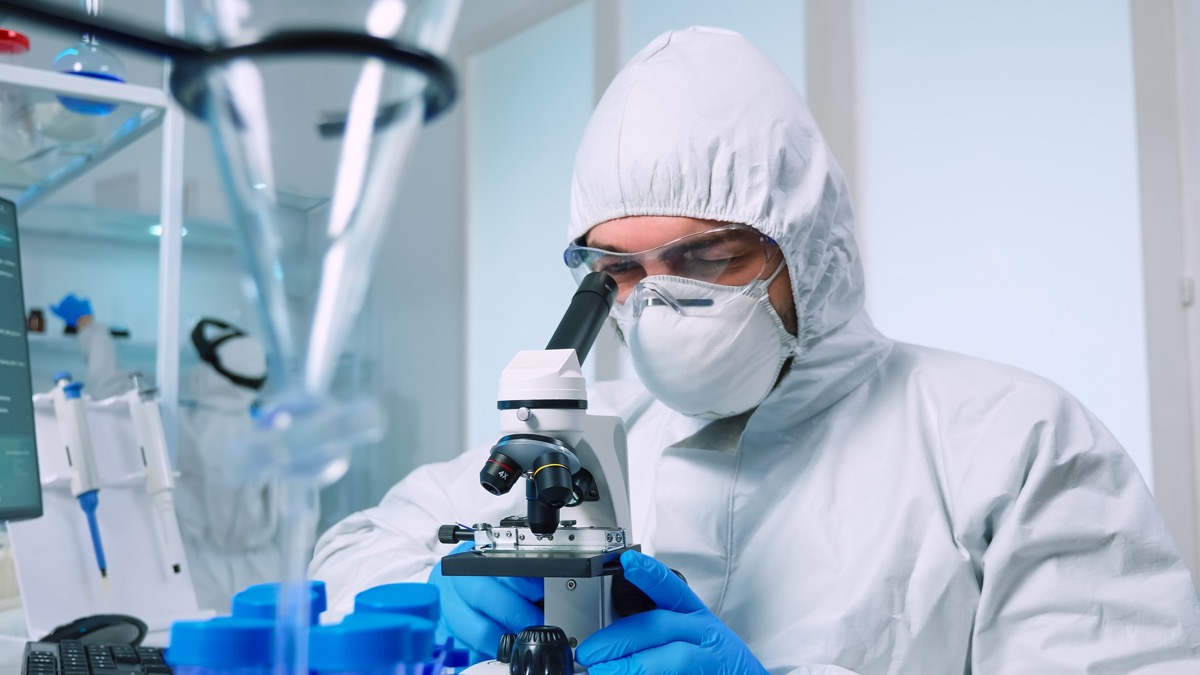 The new Delta variant isn't just more transmissible, it's more dangerous and can lead to other mutations that might bust through the vaccines. "CDC continues to follow the prevalence of the Delta variant of COVID-19," said Walensky. "In the last two weeks, the prevalence of cases resulting from the Delta variant has doubled to just over 20%." Experts like Dr. Anthony Fauci, the chief medical advisor to the President and the director of the National Institute of Allergy and Infectious Diseases, believe it will become the dominant variant in the USA.
RELATED: 9 Everyday Habits That Might Lead to Dementia
4
The Delta Variant Will Prey on You If You Are Unvaccinated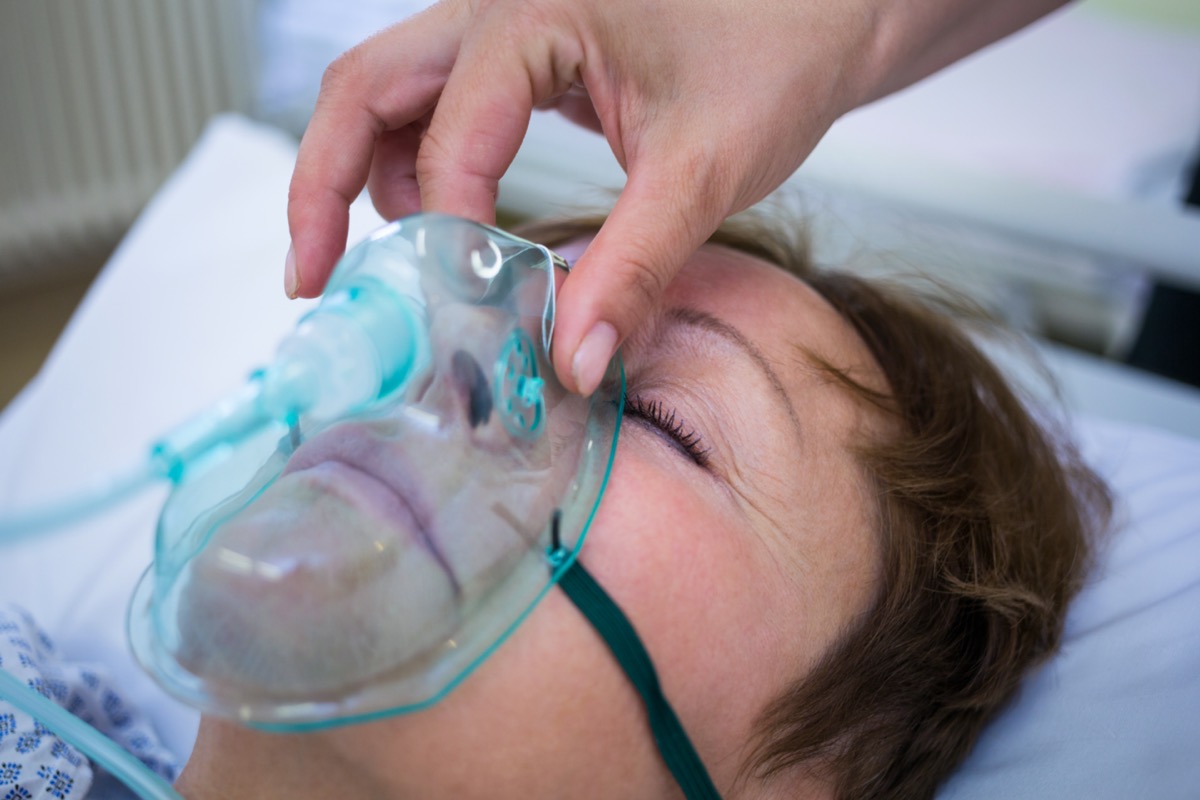 "With the Delta variant now spreading across the country and infecting younger people worldwide, it's more important than ever that they get vaccinated," said Jeffrey Zients, the White House Coronavirus Response Coordinator. "The transmissibility is unquestionably greater than the wild type SARS-CoV-2, as well as the Alpha variants," warns Fauci. "It is associated with an increased disease severity as reflected by hospitalization risk compared to Alpha."
RELATED: The #1 Cause of "Deadly" Cancer
5
Get Vaccinated Before Delta Gets You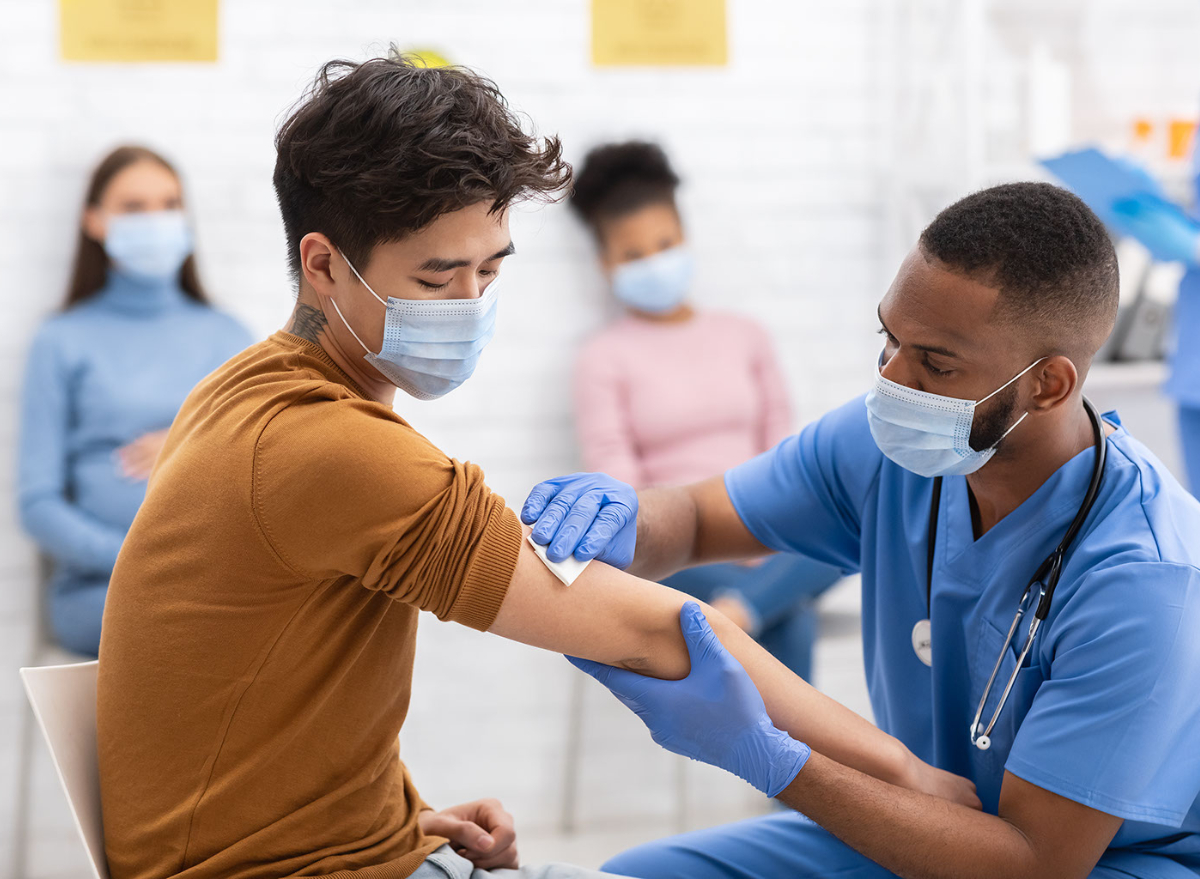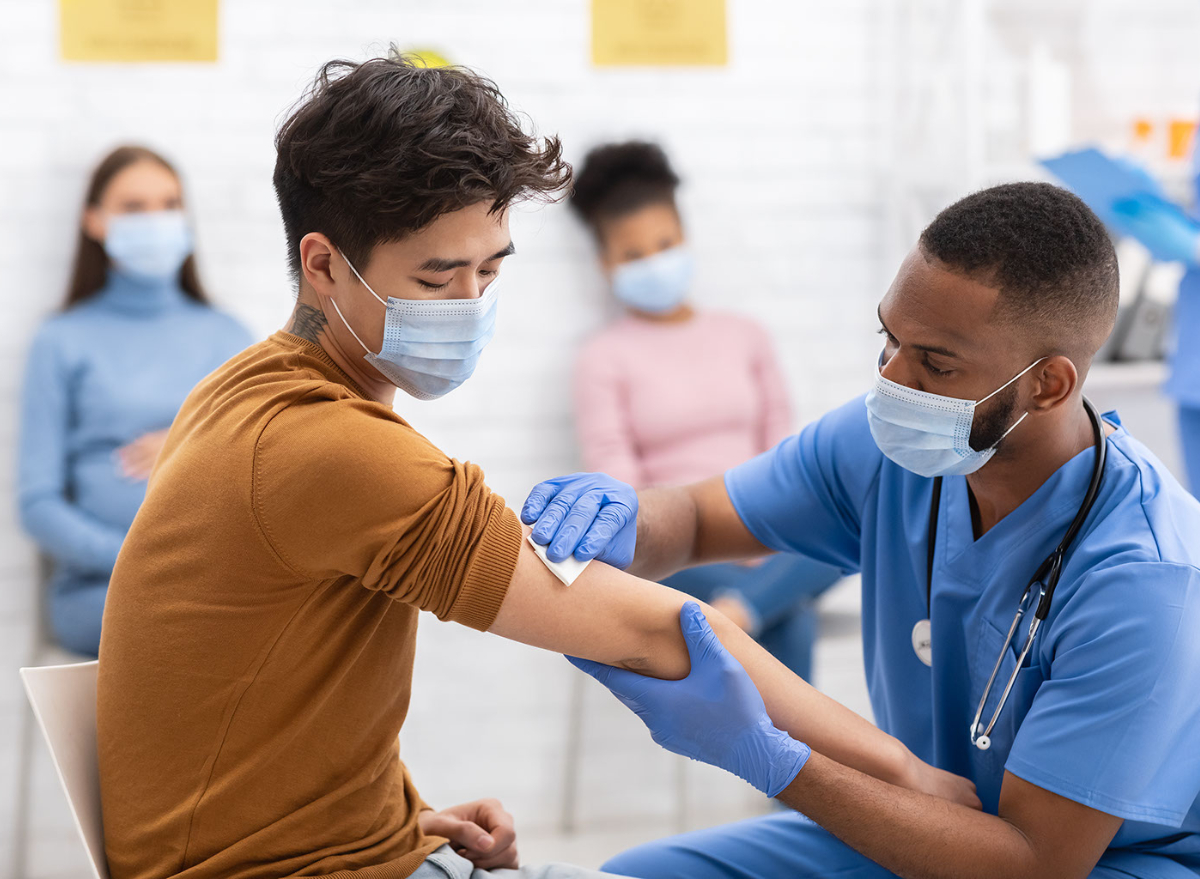 "We seem to be following the pattern with the Delta variant with a doubling time of about two weeks," said Dr. Fauci. So follow Fauci's fundamentals and help end this pandemic, no matter where you live—get vaccinated, wear a face mask that fits snugly and is double layered, don't travel, social distance, avoid large crowds, don't go indoors with people you're not sheltering with (especially in bars), practice good hand hygiene, get vaccinated when it becomes available to you, and to protect your life and the lives of others, don't visit any of these 35 Places You're Most Likely to Catch COVID.
Alek Korab is a Co-Founder and Managing Editor of the ETNT Health channel on
Eat This, Not That!
Read more