5 Places You Shouldn't Go Even If They're Open, According to a COVID Expert
"Just because you can do something, doesn't mean that you should."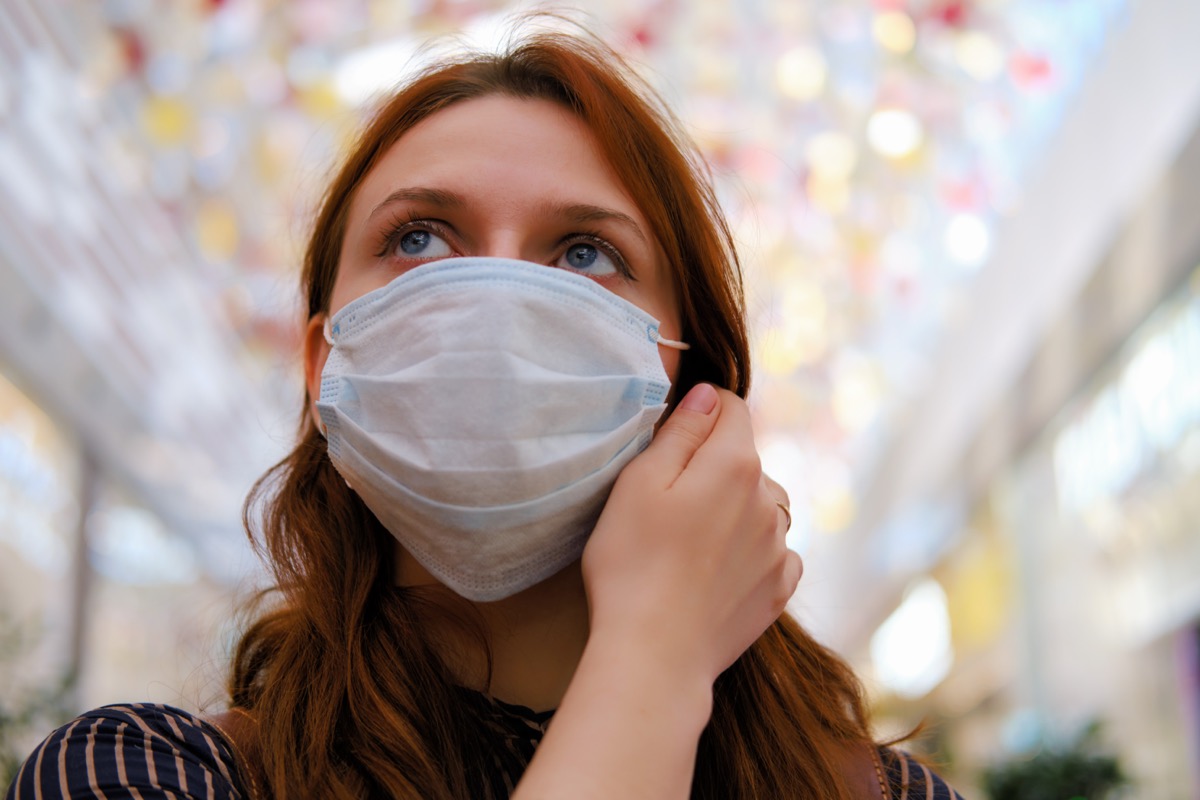 As COVID-19 cases go down, protecting yourself and others from the virus is still just as crucial as ever. One easy way to slow the spread of the virus is by avoiding particular places where it is more likely to spread. And, just because a place is open, doesn't mean it isn't dangerous in terms of infection likelihood, infectious disease expert Dr. Anne Rimoin, Professor of Epidemiology at UCLA Fielding School of Public Health and Infectious Disease Division of the Geffen School of Medicine, explains to Eat This, Not That! Health. Read on to discover the places you should avoid, according to Dr. Rimoin—and to ensure your health and the health of others, don't miss these Sure Signs You've Already Had Coronavirus.
1
Don't Go Anywhere People Are Likely to Let Their Guard Down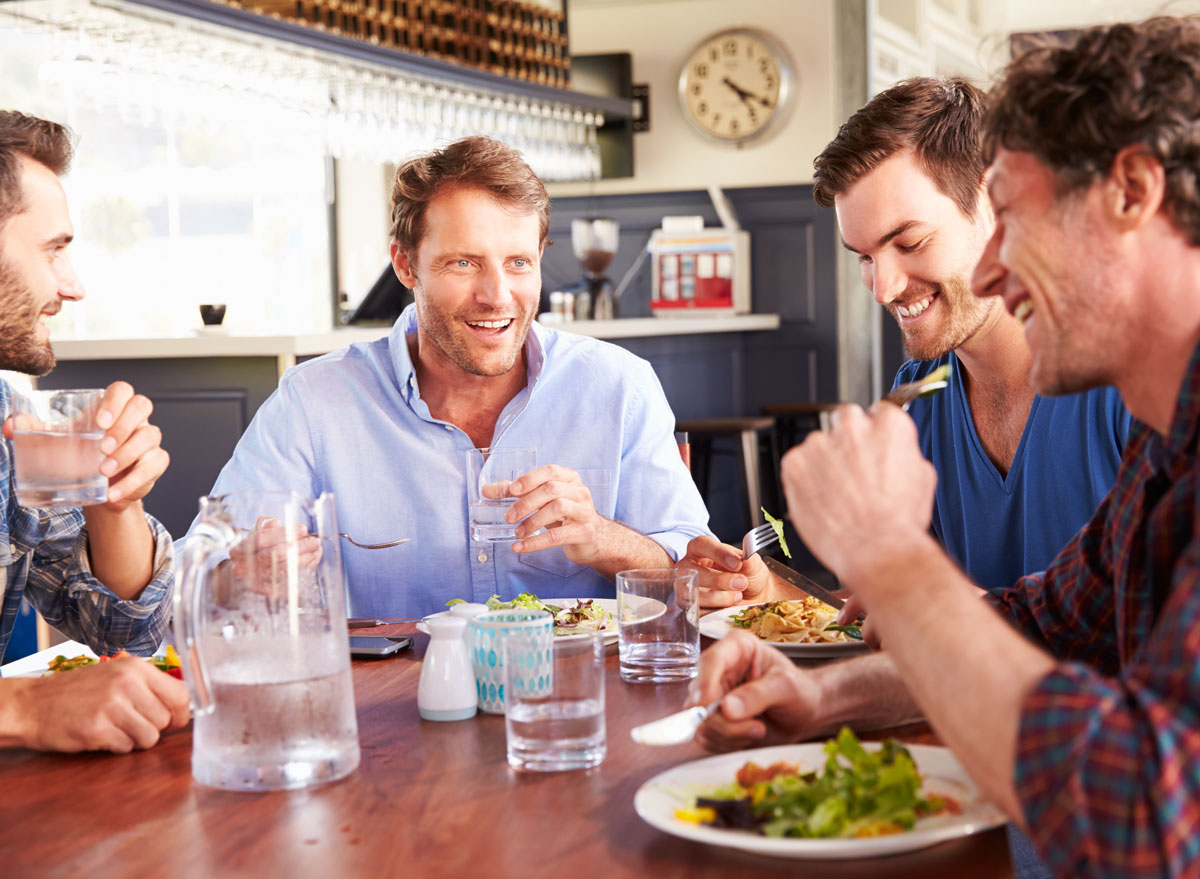 "Just because you can do something, doesn't mean that you should," says Dr. Rimoin. "The virus is circulating so widely, anything that you do that puts you in contact with others outside your own household carries more risk now than it did previously. Anywhere that people are more likely to let their guard down and remove their masks and not social distance are particularly high-risk."
2
Don't Go to a Bar or Nightclub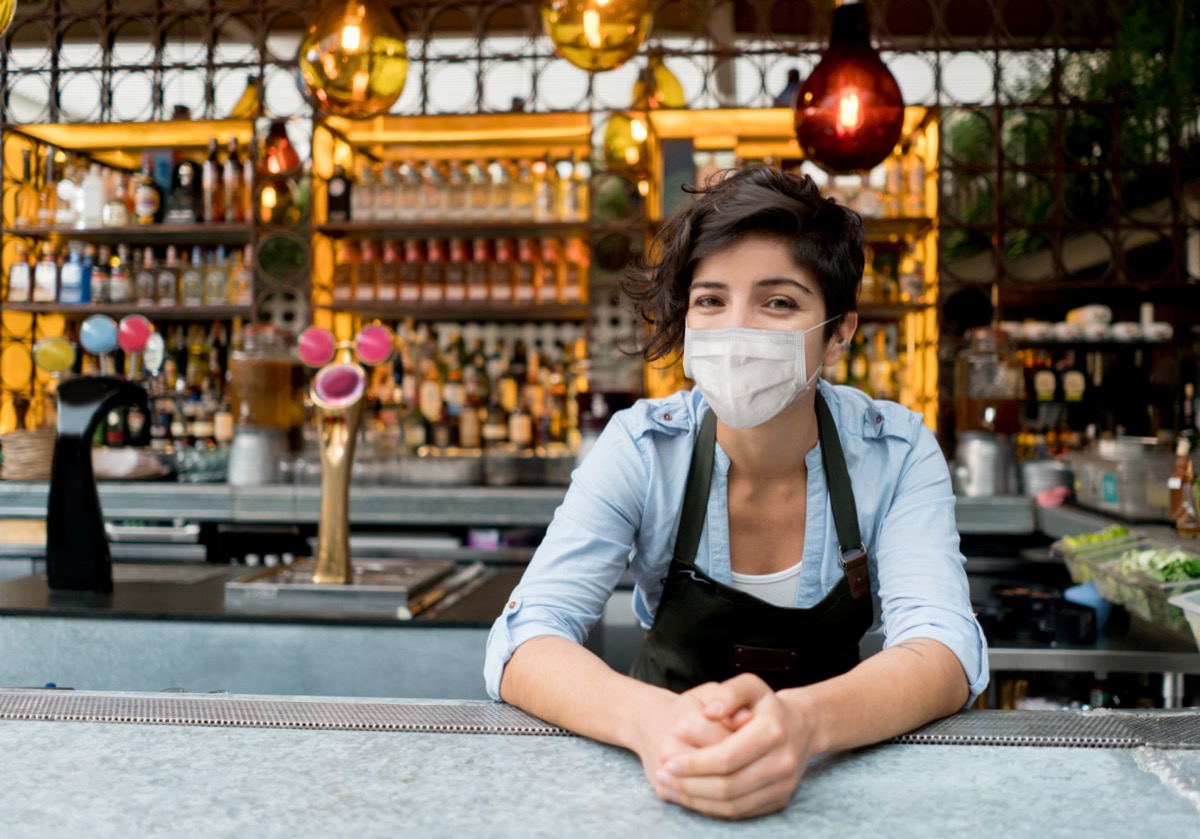 When city or statewide closures are issued, bars and nightclubs are usually the first establishments to be shut down. And, according to Rimoin, these popular nighttime spots are very risky. Not only are most bars and nightclubs indoors in small, poorly ventilated spaces, but they aren't conducive to social distancing or mask wearing. 
3
Skip Out on Sporting Events
There have been studies that have found sporting events to be conducive to COVID-19 spread. However, it isn't the players who are in the most danger. "The more people someone interacts with, the closer, the longer, and the more frequent the interaction, and the more contact with frequently touched surfaces, the higher the risk of COVID-19 spread," explains the CDC on their page devoted to sporting events.  Indoor events pose a greater risk than outdoor events." They also point out that the "greater the number of sporting events someone attends, the greater the risk of COVID-19 spread." Bottom line: the safest way to watch sports is in the safety of your home. 6254a4d1642c605c54bf1cab17d50f1e
4
Don't Go to Any Concerts or Performances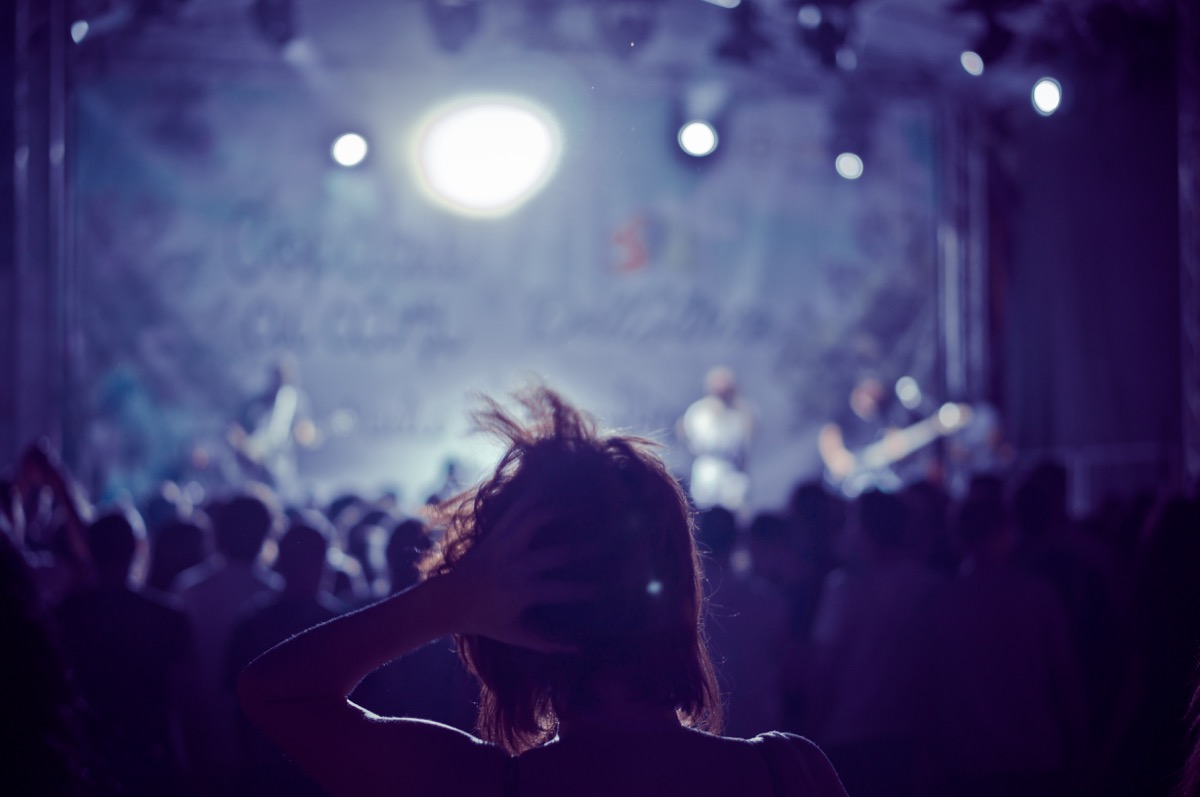 Dr. Rimoin does not recommend going to a concert or performance of any type during the pandemic. It may be difficult finding one to attend, anyway, considering concerts have been pretty much taboo since March, Broadway has been shut down, and other types of gatherings discouraged by local and state governments. 
5
This is Essential: Postpone All Family Gatherings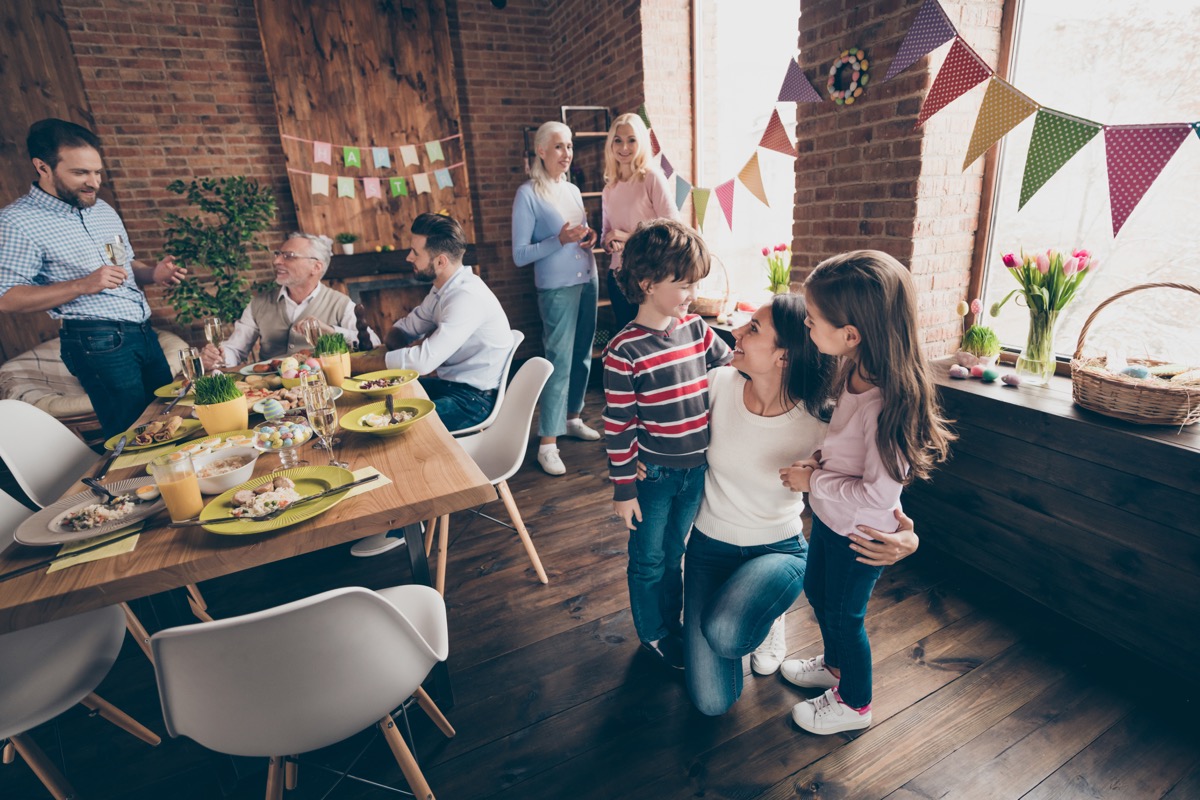 Dr. Rimoin reminds that any gatherings—even with family members or close friends, any "people outside your own household"—is incredibly risky. In fact, health experts maintain that these types of situations are the primary way the virus is being spread.
RELATED: 7 Tips You Must Follow to Avoid COVID, Say Doctors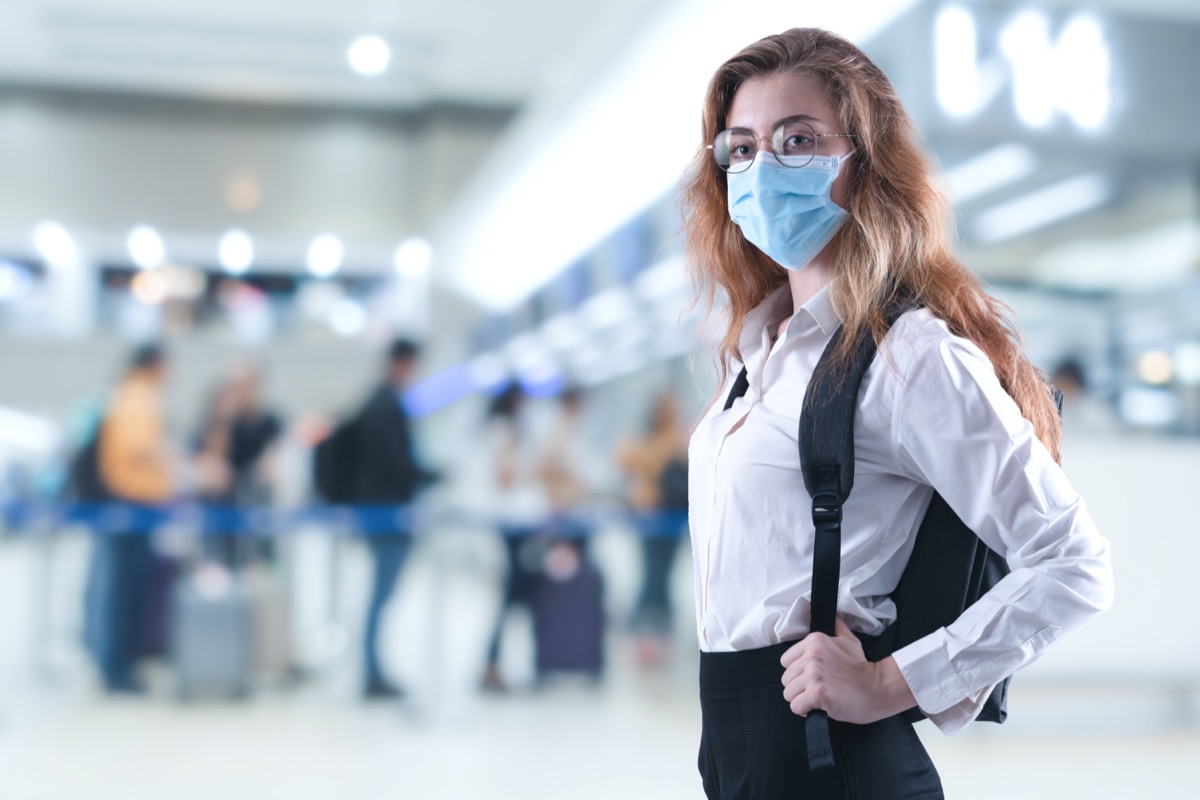 Surprisingly, the airport is a riskier place than an airplane in terms of COVID-19 transmission, because of the way air is circulated and filtered on a plane. However, traveling by plane "requires spending time in security lines and airport terminals, which can bring you in close contact with other people and frequently touched surfaces," reminds the CDC. If you do opt to take a flight during the pandemic, keeping your mask and social distancing while in the airport is extremely important. 
7
How You Can Survive This Pandemic
As for yourself, listen to Dr. Rimoin and also follow Dr. Anthony Fauci's fundamentals and help end this surge, no matter where you live—wear a face mask, social distance, avoid large crowds, don't go indoors with people you're not sheltering with (especially in bars), practice good hand hygiene, get vaccinated when it becomes available to you, and to get through this pandemic without catching coronavirus, don't miss this essential list: Most COVID Patients Did This Before Getting Sick.
Leah Groth
Leah Groth has decades of experience covering all things health, wellness and fitness related.
Read more about Leah