The Biggest Danger Sign You Should See a Cardiologist, Say Cardiologists
Even those with mild infections are experiencing heart damage due to the virus. 
The coronavirus is often thought of as a "respiratory disease"—but according to the American Heart Association, nearly one-fourth of those hospitalized with have been diagnosed with cardiovascular complications, which have been shown to contribute to roughly 40% of all COVID-19-related deaths. Some studies have concluded that these are low estimates. Read on to see if you feel any of these telling signs that COVID-19 has affected your heart—and to ensure your health and the health of others, don't miss these Sure Signs You've Already Had Coronavirus. 
1
You Might Have Permanent Heart Damage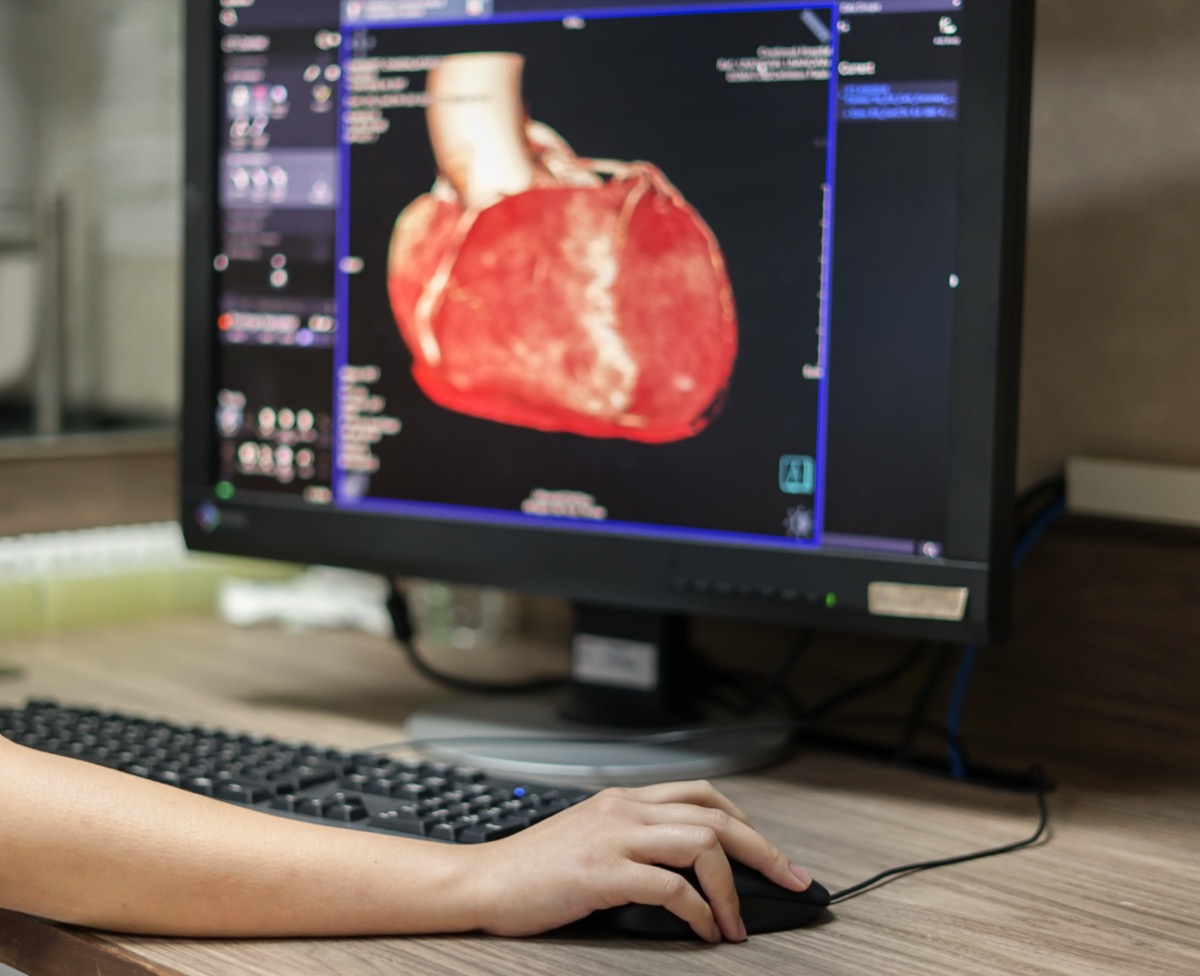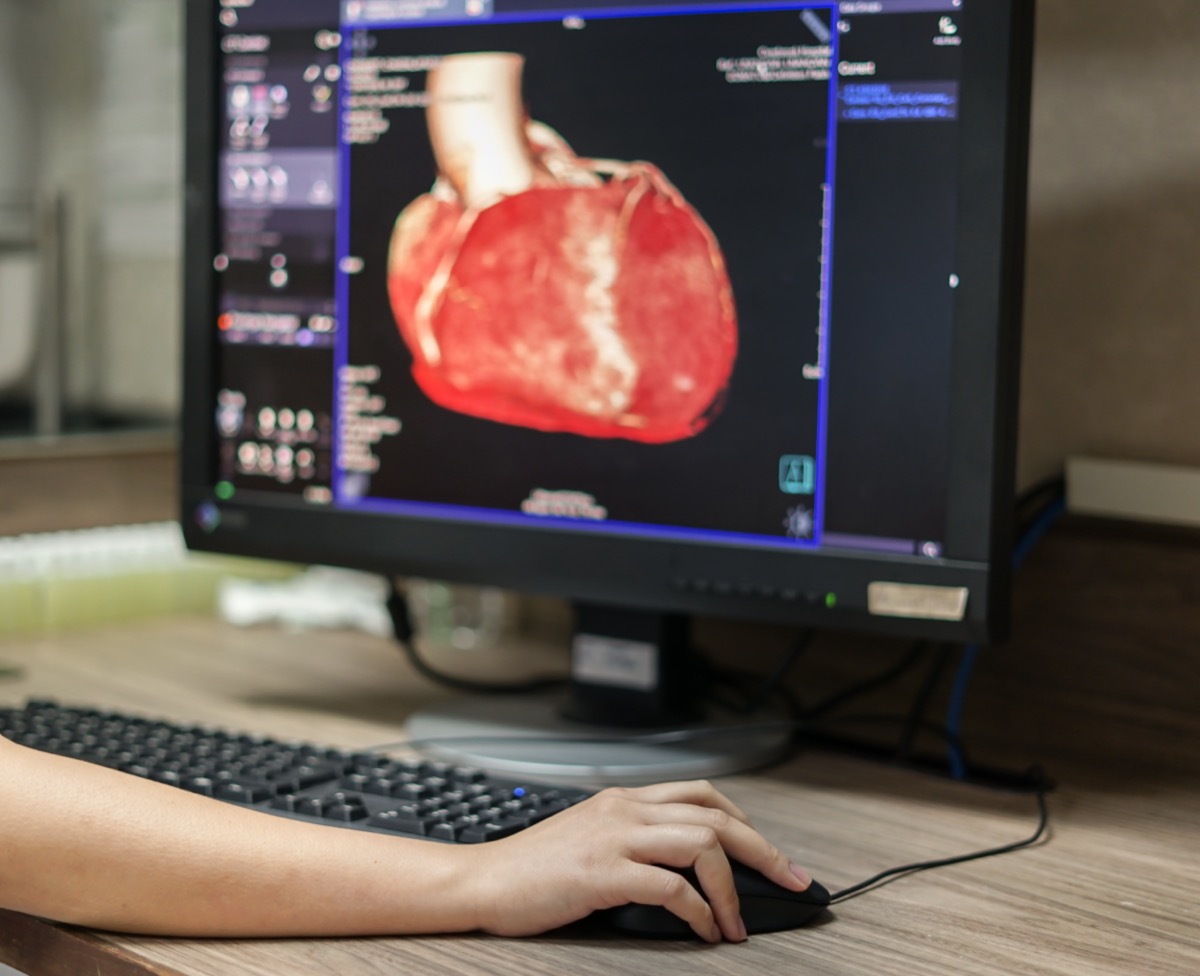 Even those who aren't hospitalized with the virus, who suffer mild to moderate infections, may also sustain permanent heart damage from COVID-19. "Very early into the pandemic, it was clear that many patients who were hospitalized were showing evidence of cardiac injury," says Dr. Gregg Fonarow, chief of the division of cardiology at the University of California, Los Angeles. "More recently, there is recognition that even some of those COVID-19 patients not hospitalized are experiencing cardiac injury. This raises concerns that there may be individuals who get through the initial infection, but are left with cardiovascular damage and complications." So how can you tell if your heart is feeling the wrath of COVID-19? Here are all the symptoms to look out for, according to Hyung Chun, MD, FAHA, Cardiologist at Yale Medicine. 
RELATED: Simple Ways to Avoid a Heart Attack, According to Doctors
2
You May Have Chest Pain and Shortness of Breath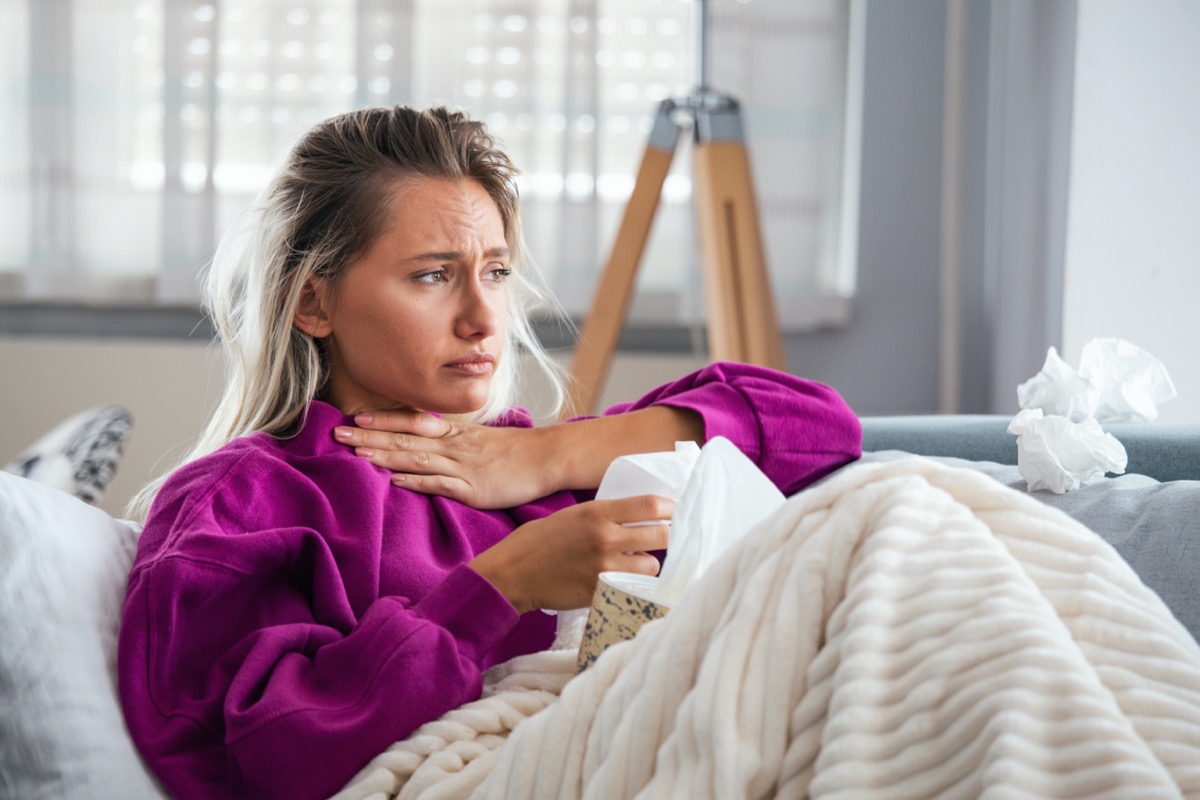 Chest pain and shortness of breath are two relatively common symptoms of COVID-19. However, if you are experiencing them simultaneously, the virus may be attacking your heart. "COVID-19 can cause blockages in the arteries of the heart leading to myocardial infarction or heart attack," explains Dr. Chun. 
3
You May Have Leg Swelling, Weight Gain, Shortness of Breath
While shortness of breath is another one of the trademark signs of COVID, if you are experiencing it alongside two other symptoms—leg swelling and sudden weight gain—your heart could be in serious trouble. "COVID-19 can cause symptoms of heart failure, typically accumulation of fluid in the body," Dr. Chun points out. 
4
You May Have Palpitations, or Abnormal Heart Rate/Rhythm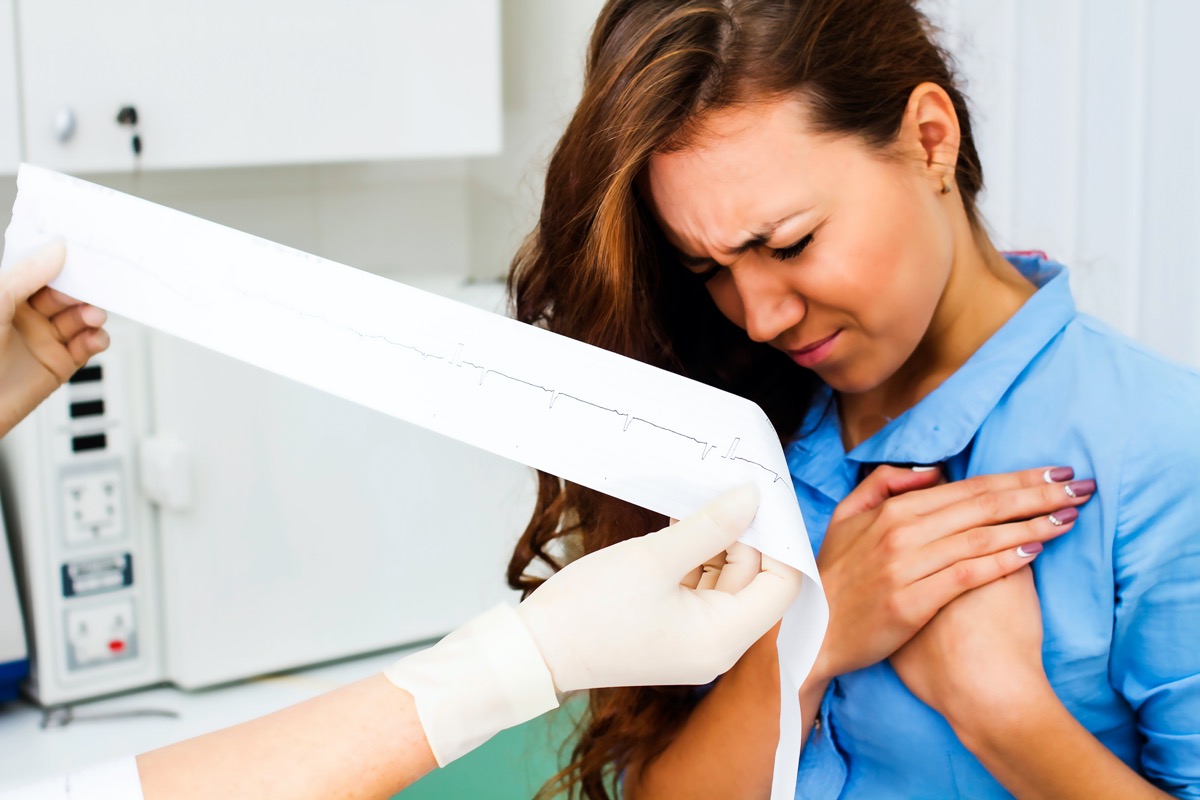 On the long list of COVID-19 symptoms, there are a variety of heart related manifestations, including palpitations and a too slow or too fast heart rate. There is a reason for this, according to Dr. Chun. "COVID-19 can have a negative impact on the conduction system of the heart," he says. 
RELATED: 7 Tips You Must Follow to Avoid COVID, Say Doctors
5
How to Stay Healthy During This Pandemic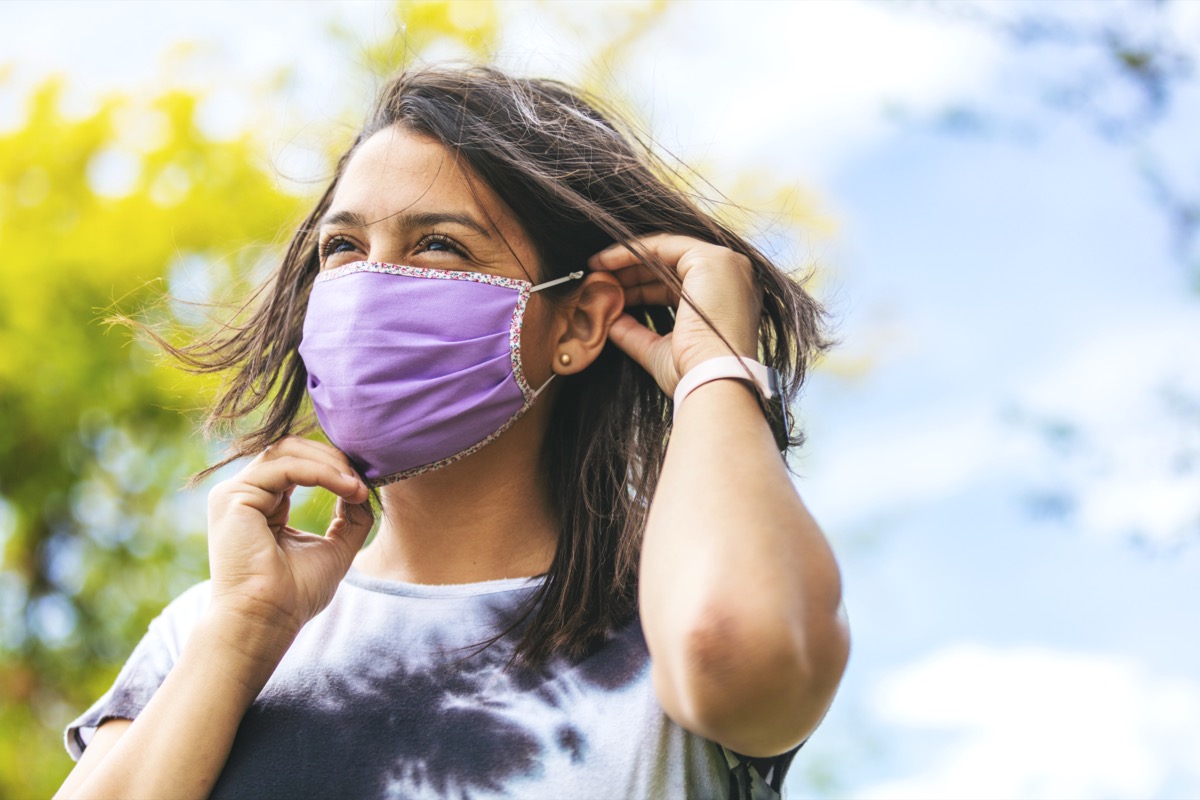 If you experience any of those symptoms, contact a doctor immediately. And follow Fauci's fundamentals and help end this surge, no matter where you live—wear a face mask, social distance, avoid large crowds, don't go indoors with people you're not sheltering with (especially in bars), practice good hand hygiene, get vaccinated when it becomes available to you, and to protect your life and the lives of others, don't visit any of these 35 Places You're Most Likely to Catch COVID.
Alek Korab is a Co-Founder and Managing Editor of the ETNT Health channel on
Eat This, Not That!
Read more