Most COVID Patients Went Here Before Getting Sick
According to the U.K. Test and Trace app data, bars weren't the worst source of COVID-19 spread.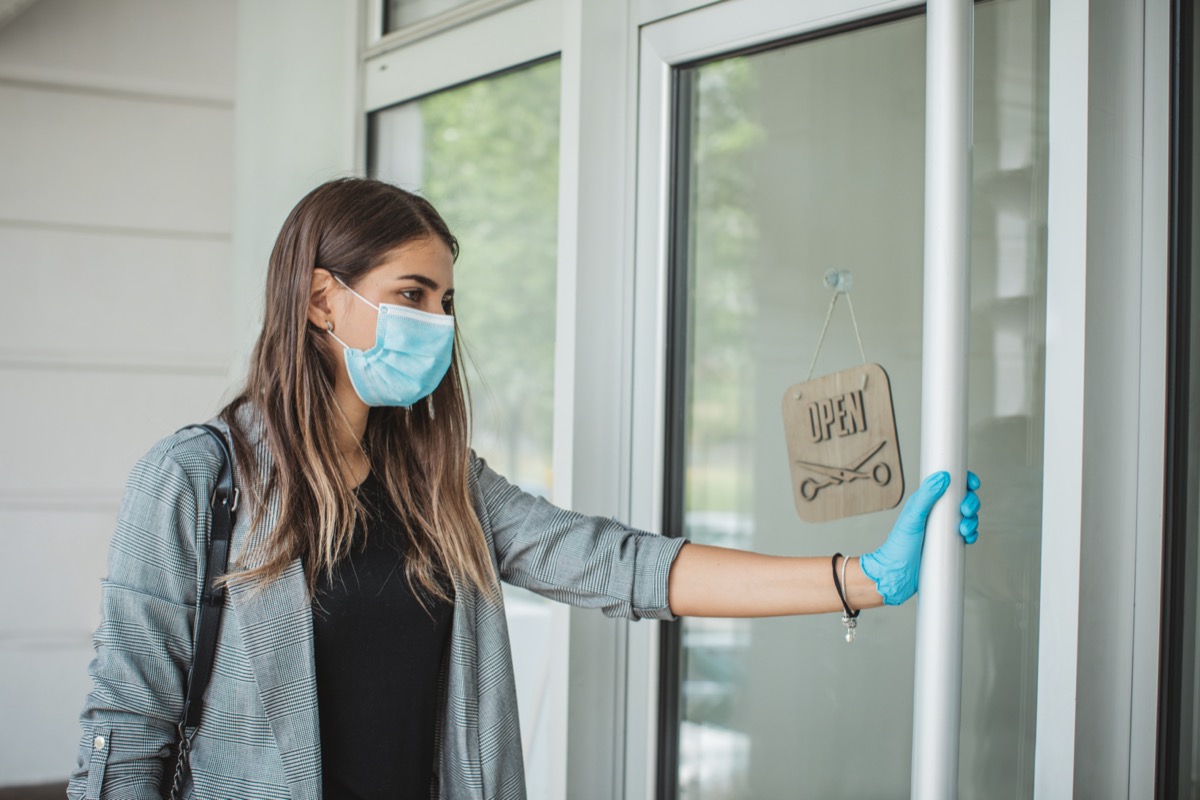 "Bars: really not good, really not good," Dr. Anthony Fauci, the nation's top infectious disease expert and the director of the National Institute of Allergy and Infectious Diseases, has said. "We really have got to stop that." Bars have indeed been proven to be a source of COVID spread, according to the CDC, along with indoor restaurants that have poor ventilation and gyms. But according to one new study out of the U.K., they are not always the single worst spreader of COVID-19. "You will be interested to know that recent research from Public Health England, based on the NHS Test and Trace app, has shown that the most common place people visited in the few days before testing positive to COVID, was not a pub or a bar," says Dr. Deborah Lee. Read on to see what was the worst, in this list ranked from places responsible for the least spread to the most spread—and to ensure your health and the health of others, don't miss these Sure Signs You've Already Had Coronavirus. 
1
Restaurant or Cafe – 1.0%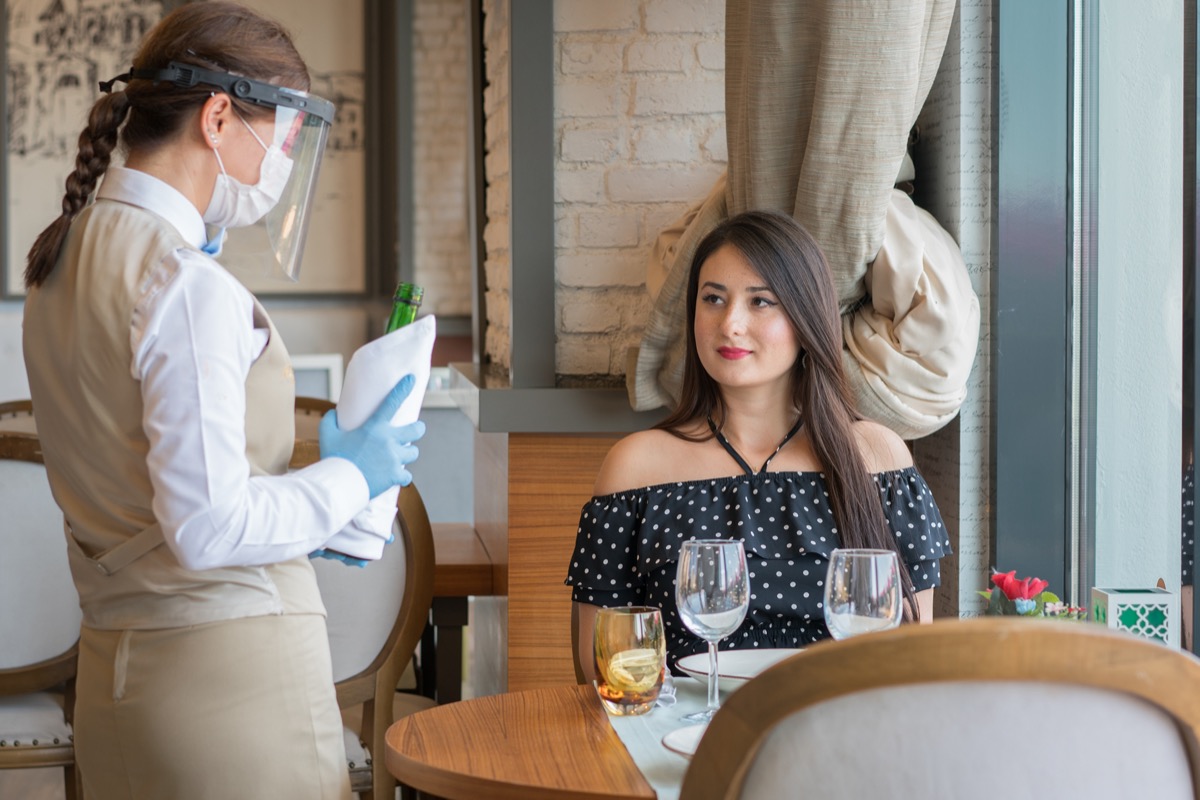 Despite the NHS Test and Trace app finding only a small spread of COVID coming from U.K. restaurants or cafes, here in America, Dr. Fauci recommends you eat outdoors, get takeout or have food delivered. "I feel badly about restaurants losing business," Fauci told CNN. "And I feel it's almost a neighborly obligation to keep neighborhood restaurants afloat." The CDC says you're at "highest risk" if you're enjoying "on-site dining with indoor seating. Seating capacity not reduced and tables not spaced at least 6 feet apart." Lowest risk would be: "Food service limited to drive-through, delivery, take-out, and curb-side pick up."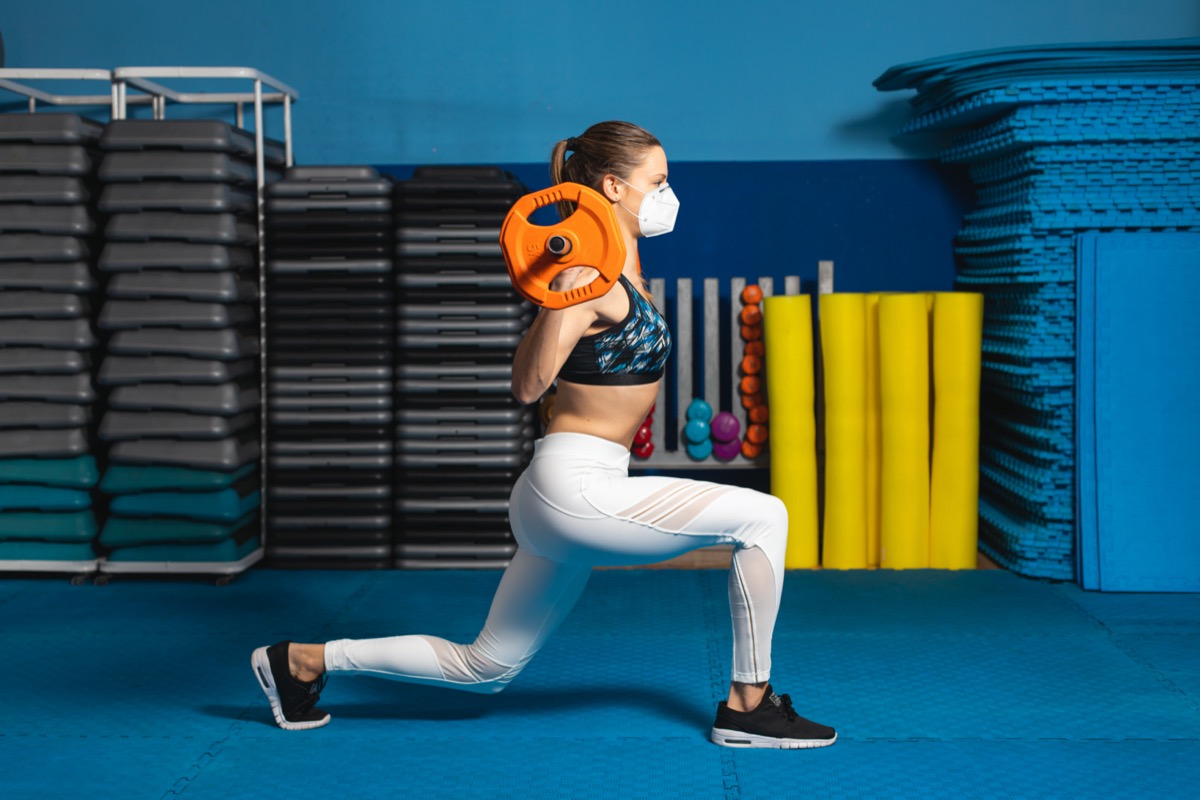 The CDC have tracked COVID spread to the gym; less so in the U.K. As COVID is spread via droplets, an environment where people are exhaling strenuously, even with masks, can result in spread. "On average across metro areas, full-service restaurants, gyms, hotels, cafes, religious organizations and limited-service restaurants produced the largest predicted increases in infections when reopened," reports a study in Nature.
3
General Practice – 1.1%
Your family doctor is an essential resource during a pandemic. Just don't visit him unless you have to. Although the U.K. study found only a small percentage of COVID cases tracked back to the GP, the Mayo Clinic recommends: "Before you make an appointment, call the clinic or check its website to find out what's being done to keep people safe during the COVID-19 pandemic." While there, social distance, avoid frequently touched surfaces and of course wear a mask.
4
Household Fewer Than Five – 1.2%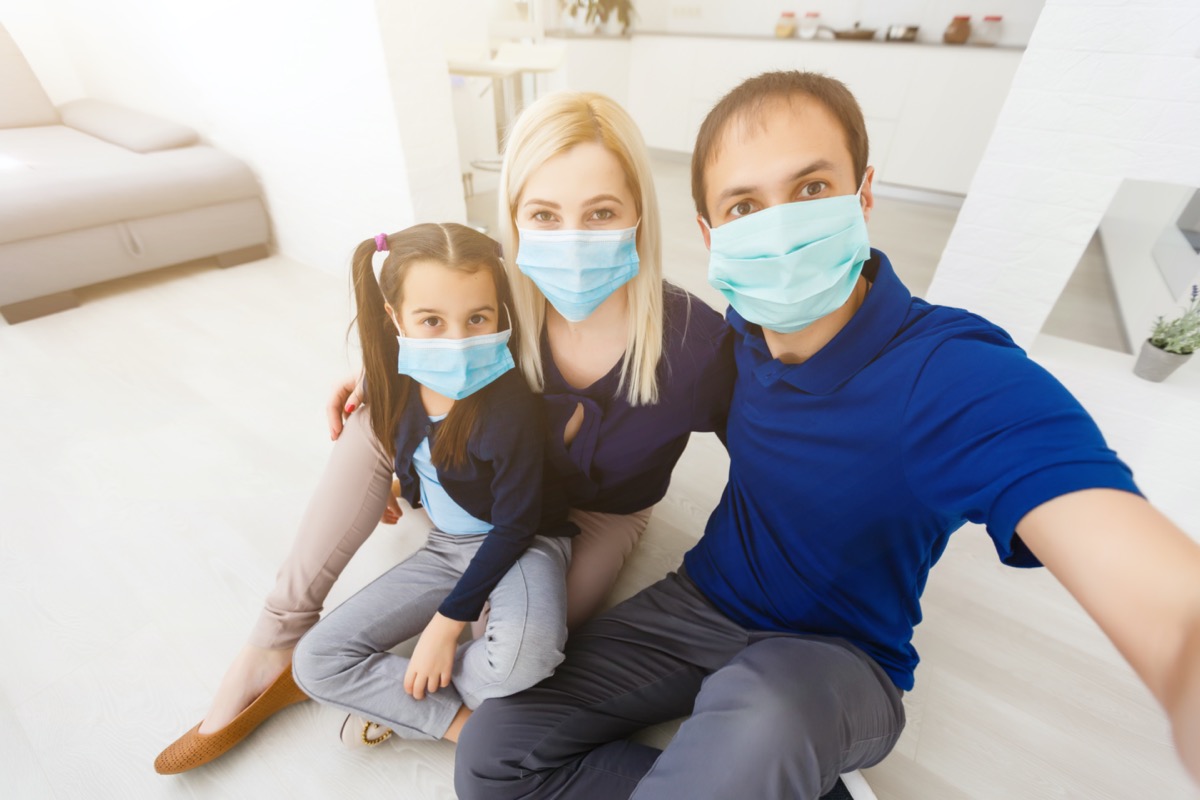 "Household transmission of SARS-CoV-2 is common and occurs early after illness onset," says the CDC. "Persons should self-isolate immediately at the onset of COVID-like symptoms, at the time of testing as a result of a high risk exposure, or at time of a positive test result, whichever comes first. All household members, including the index case, should wear masks within shared spaces in the household."
Needless to say, the many people going in and out of hotels raises the risk. "Hotels or multi-unit guest lodgings (e.g., bed and breakfasts), staying at a family member's or friend's home or a house or cabin with people that are not in your household (e.g., vacation rentals)" are dubbed quite risky by the CDC, with "Shared spaces with many people and shared bathroom facilities (e.g., dormitory-style hostels)" judged "highest risk."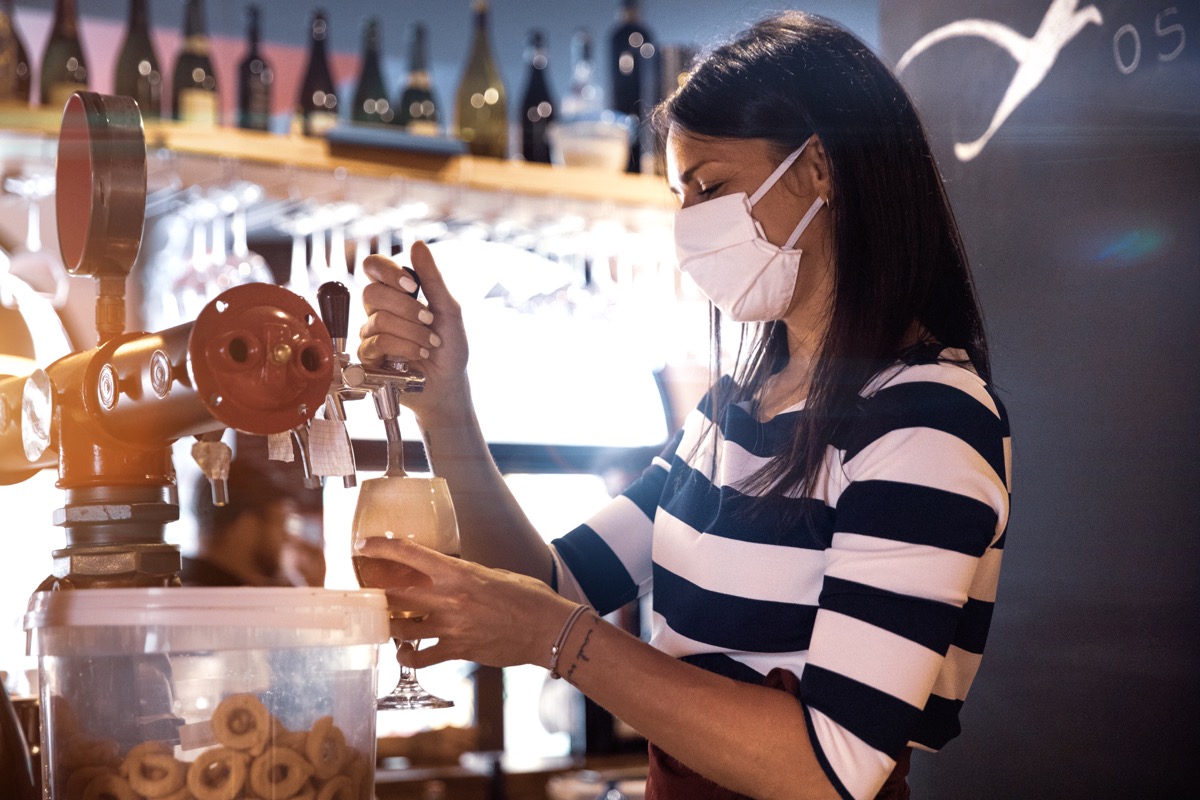 The low percentage of cases traced back to U.K. bars surprised experts and cheered bar-owners; the social centers have been a key point of contention during the country's lockdown. Here in the United States, the public health experts remain firm. Fauci has said they should be closed, recently adding "so long as you subsidize and help the restaurateurs and the bar owners so that they don't go down and essentially crash because of the economic strain…" CDC Chief Robert Redfield said you should consider closing bars to save lives. "The mortality concerns are real," Redfield said. "And I do think unfortunately, before we see February, we could be close to 450,000 Americans [who] have died from this virus."
7
Nursery Preschool – 1.8%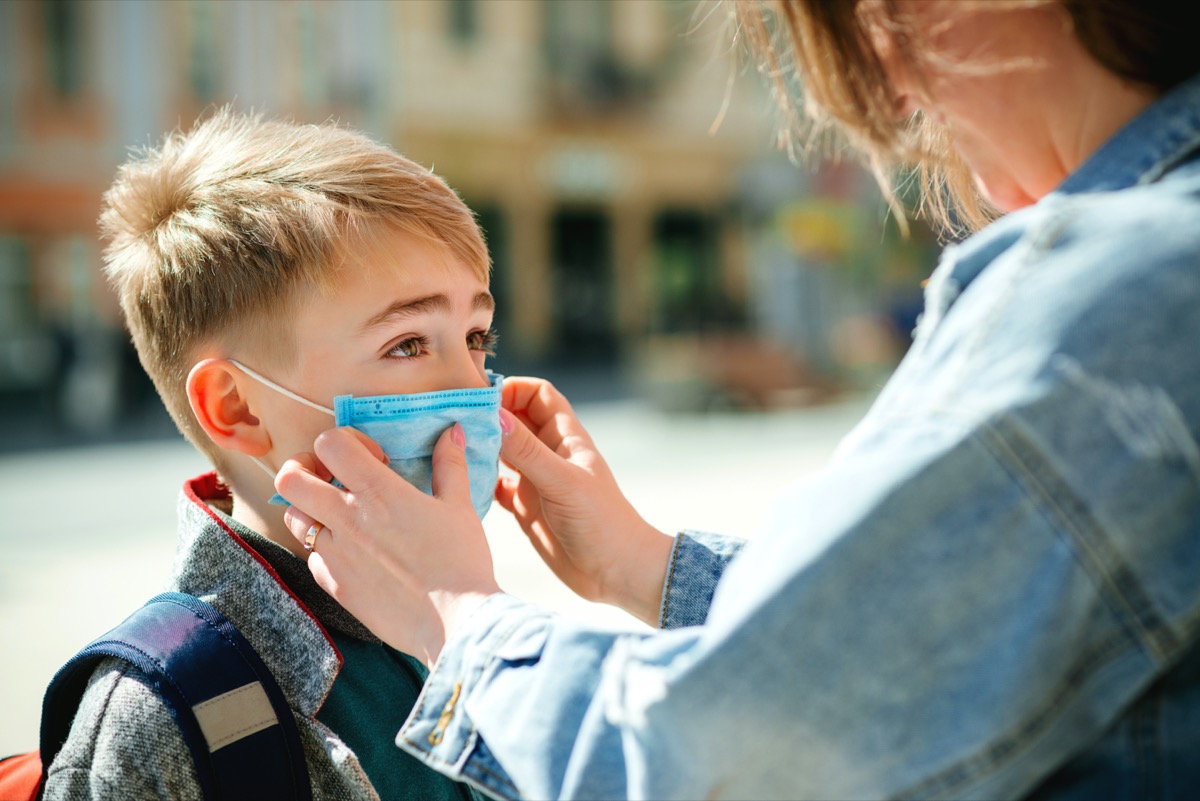 If you're a parent of a young one, you know that COVID transmission in schools depends a lot on the parents. "This school year will require schools and families to work together even more than before," says the CDC. "Schools will be making changes to their policies and operations with several goals: supporting learning; providing important services, such as school meals, extended daycare, extracurricular activities, and social services; and limiting the transmission of SARS-CoV-2, the virus that causes COVID-19. Teachers and staff can teach and encourage preventive behaviors at school. Likewise, it will be important for families to emphasize and model healthy behaviors at home and to talk to your children about changes to expect this school year."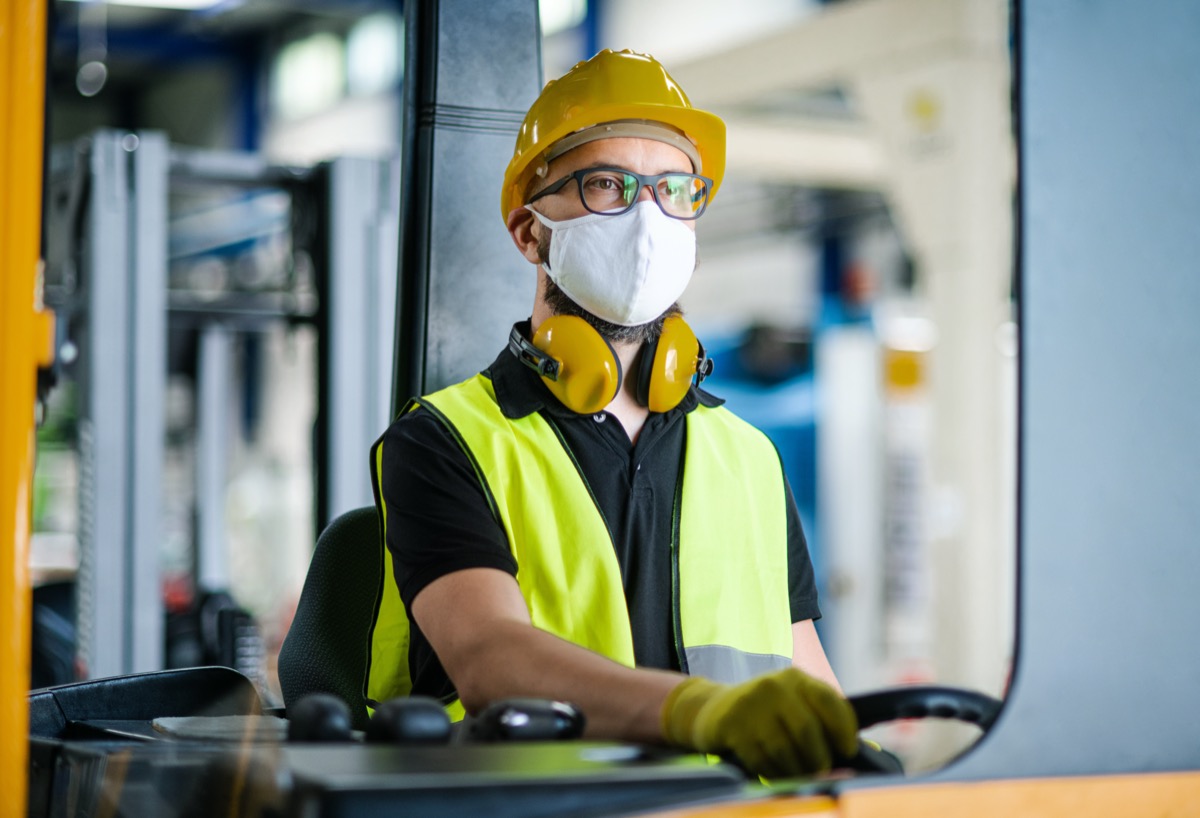 No business has not been affected. "Amazon.com Inc. has temporarily closed a New Jersey warehouse after a spike there in asymptomatic Covid-19 cases, a rare move that comes as the company gears up for a final push in what's widely expected to be a record holiday shopping season," reported Bloomberg this week. (For the record, in the U.K.'s Test and Trace app, the similar Manufacture Engineering was separated and ranked 1.4%.)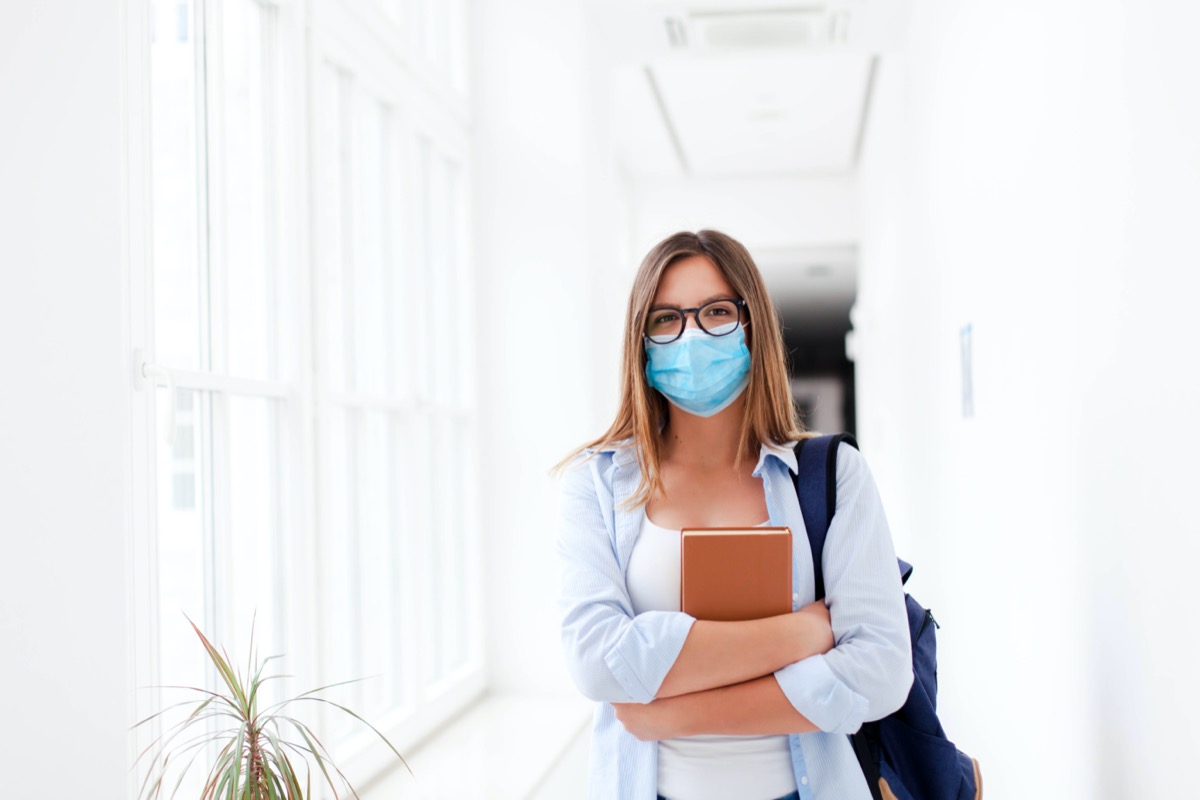 Here in the U.S.: "Tens of thousands of new coronavirus cases continue to emerge on college campuses. A New York Times survey of more than 1,900 American colleges and universities — including every four-year public institution and every private college that competes in N.C.A.A. sports — has revealed more than 397,000 cases and at least 90 deaths since the pandemic began," reports the paper. (For the record, in the U.K.'s Test and Trace app, the similar University was separated and ranked 1.4%.)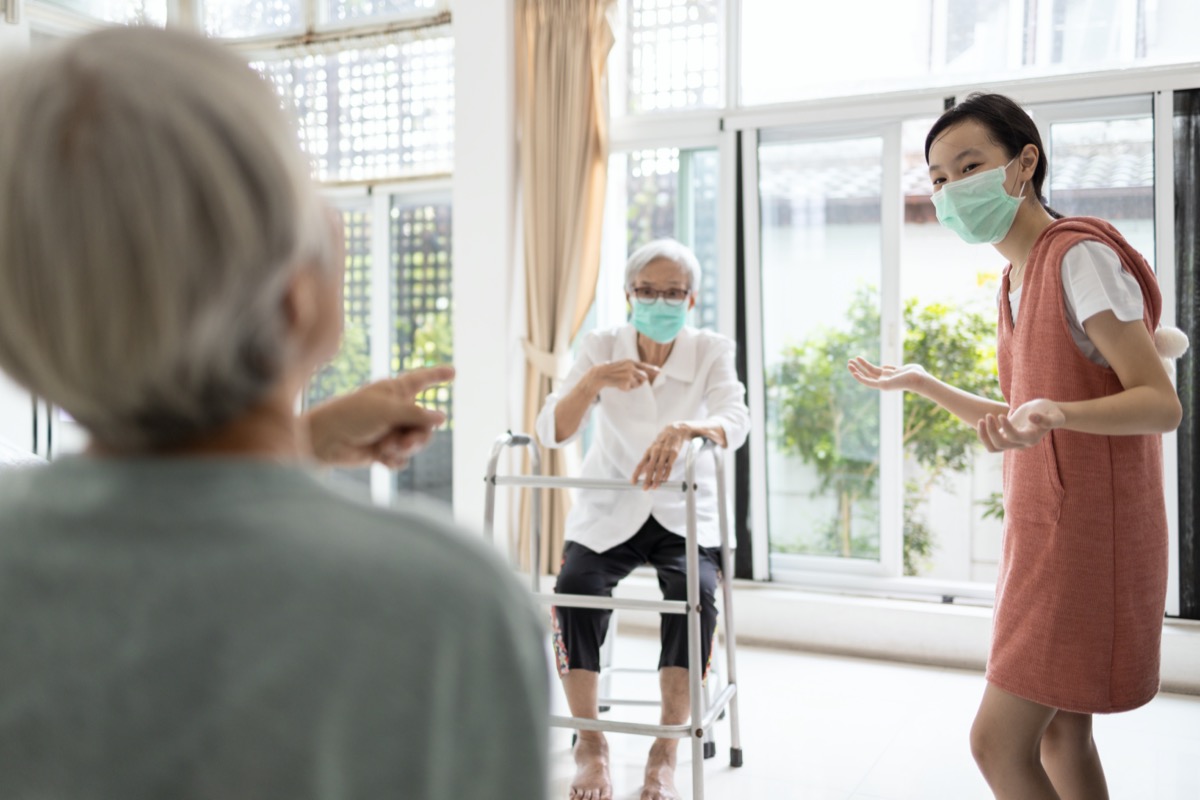 Those in nursing homes are among the first to receive the COVID-19 vaccine—and not a moment too soon. The virus has ripped through these vulnerable communities, and continues to, with surges in Rhode Island, South Dakota and Pennsylvania—not to mention the many deaths in New York earlier this Spring. "You almost feel like a battle zone," nursing home administrator Laura Wilson in South Dakota told the Center for Public Integrity. "We said, 'You know, right now, we just need to survive.'"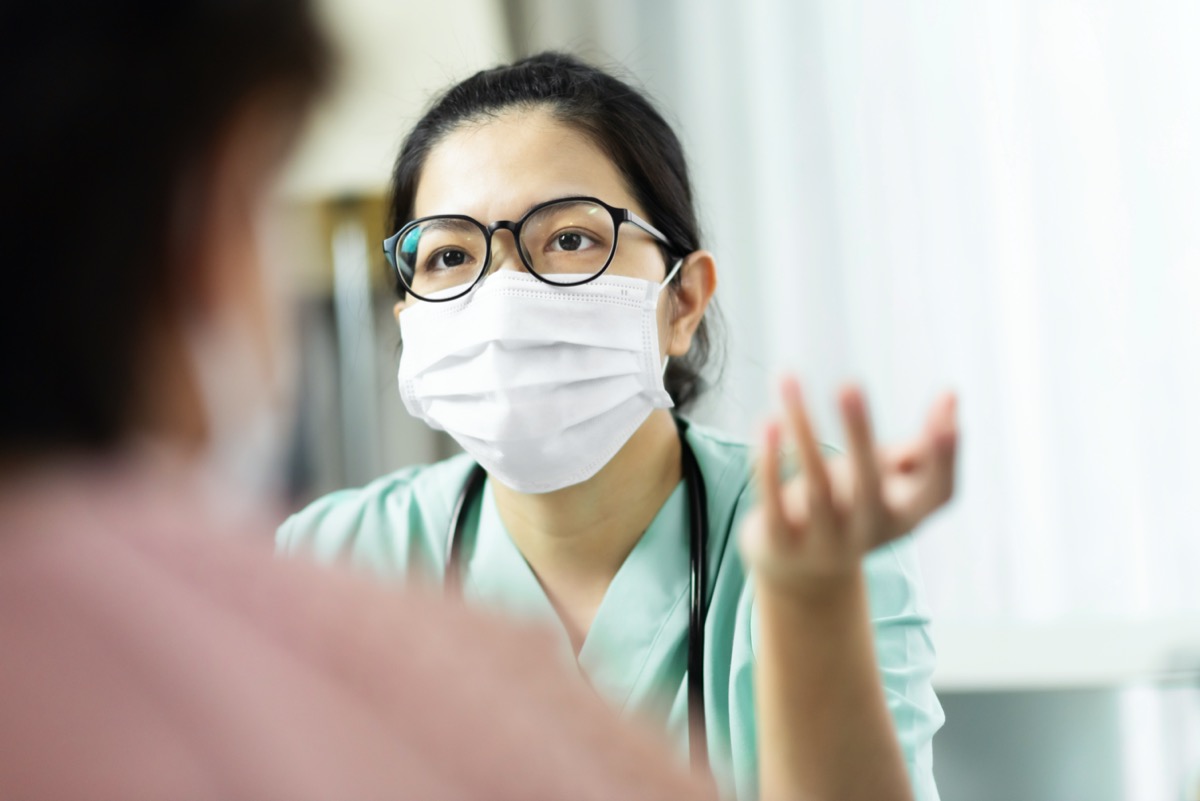 In the early throes of the coronavirus, experts advised patients to stay at home unless their symptoms requires hospitalization. The same is basically true now. "If you have a fever, cough or other symptoms, you might have COVID-19. Most people have mild illness and are able to recover at home," reports the CDC. "If you think you may have been exposed to COVID-19, contact your healthcare provider….If you have an emergency warning sign (including trouble breathing), get emergency medical care immediately."
12
Primary School – 10.1%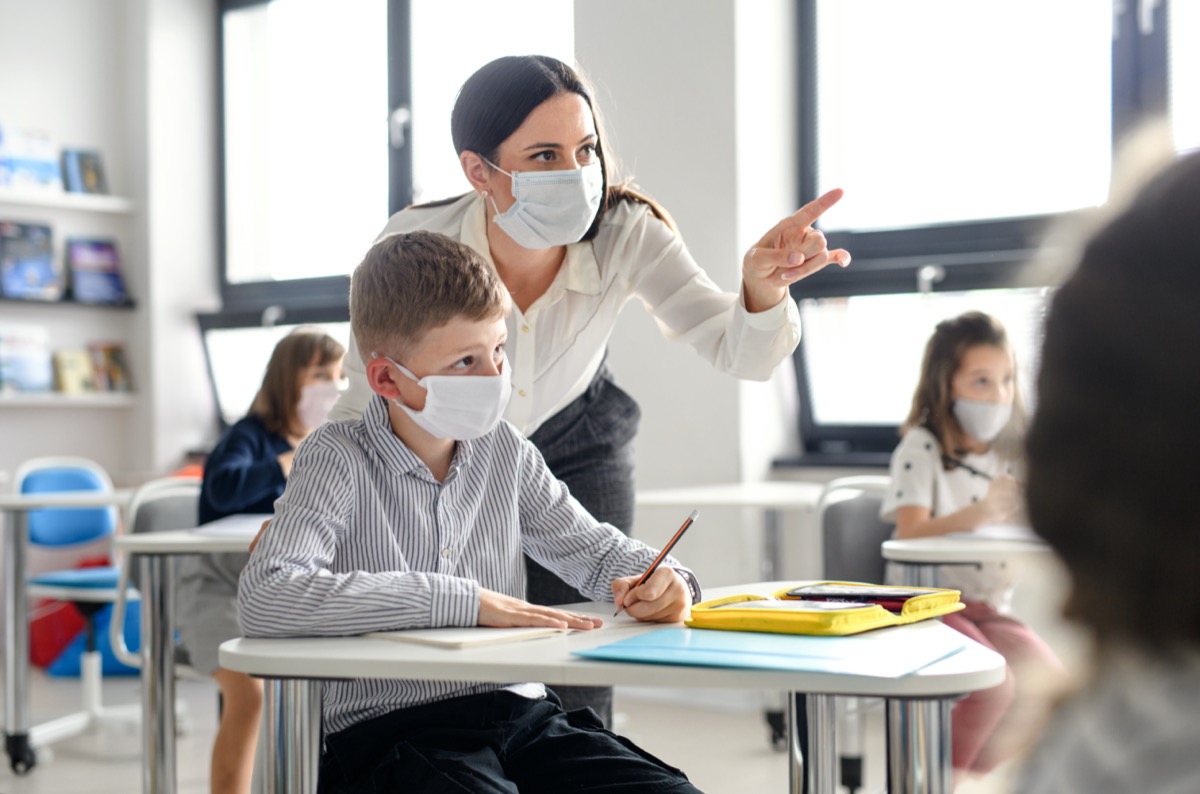 Schools for little ones have been shown to spread coronavirus, according to the NHS Test and Trace app. Here in the USA, Dr. Fauci has a different take: "Close the bars and keep the schools open," Fauci said to host Martha Raddatz on ABC's This Week. "Obviously, you don't have one size fits all. But as I said in the past, the default position should be to try as best as possible within reason to keep the children in school, or to get them back to school." He said community spread was pegged to gatherings, not schools.
13
Secondary School – 12.7%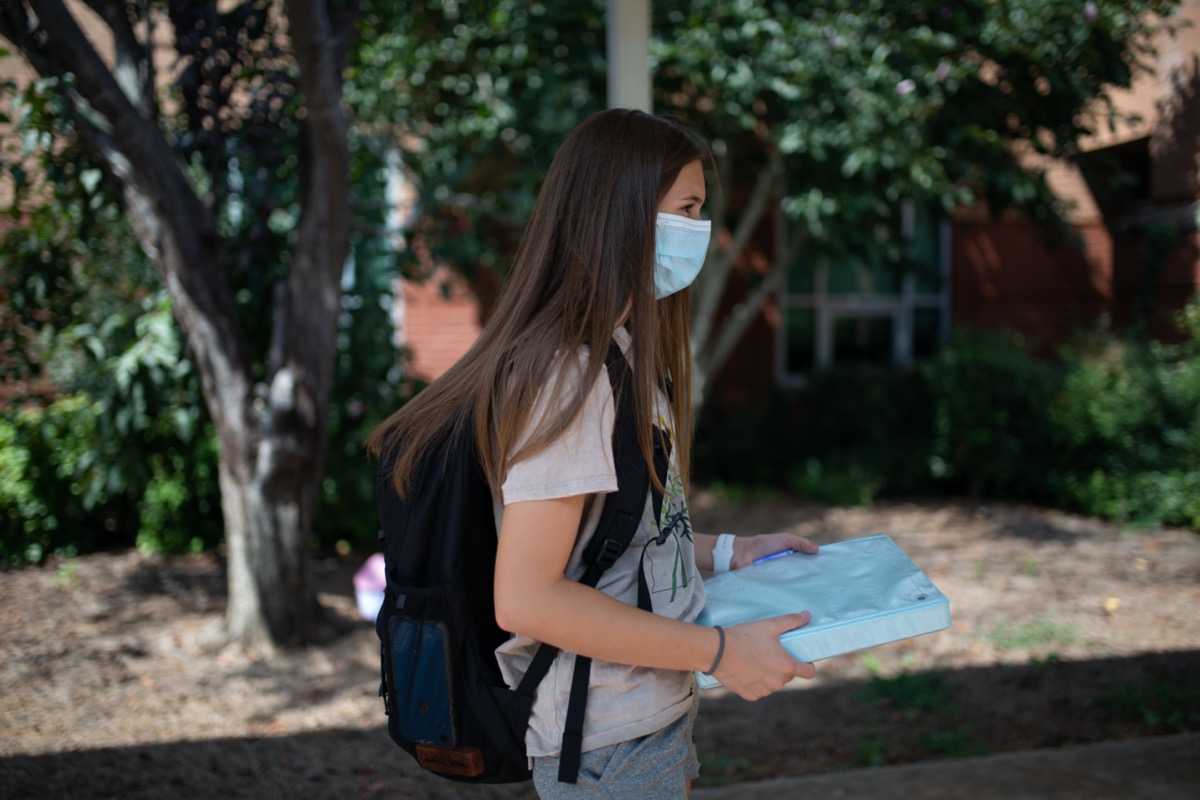 Also known as junior high and high school in the States, secondary schools are the #2 spreader of COVID-19 in the U.K. according to the most recent data.6254a4d1642c605c54bf1cab17d50f1e
This makes a certain amount of logical sense. "Supermarkets are one of the very few places that people can visit during lockdown so it is unsurprising that they feature strongly when people are asked where they have visited," said Helen Dickinson, chief executive of the British Retail Consortium. "Retailers continue to follow all safety guidance to make their premises COVID-secure."
Despite those efforts, fears remain. Researchers in one new study, published in BMJ Journal, zeroed in on a single store in Massachusetts in the Spring. "We found a considerable asymptomatic SARS-CoV-2 infection rate among grocery workers," said the authors. "Employees with direct customer exposure were five times more likely to test positive for SARS-CoV-2." That rate might be lower now that social distancing and face mask wearing have become more strictly enforced, but don't risk it if you don't have to. "It's a simple message—get your food delivered where possible," says Dr. Lee.
15
How to Survive This Pandemic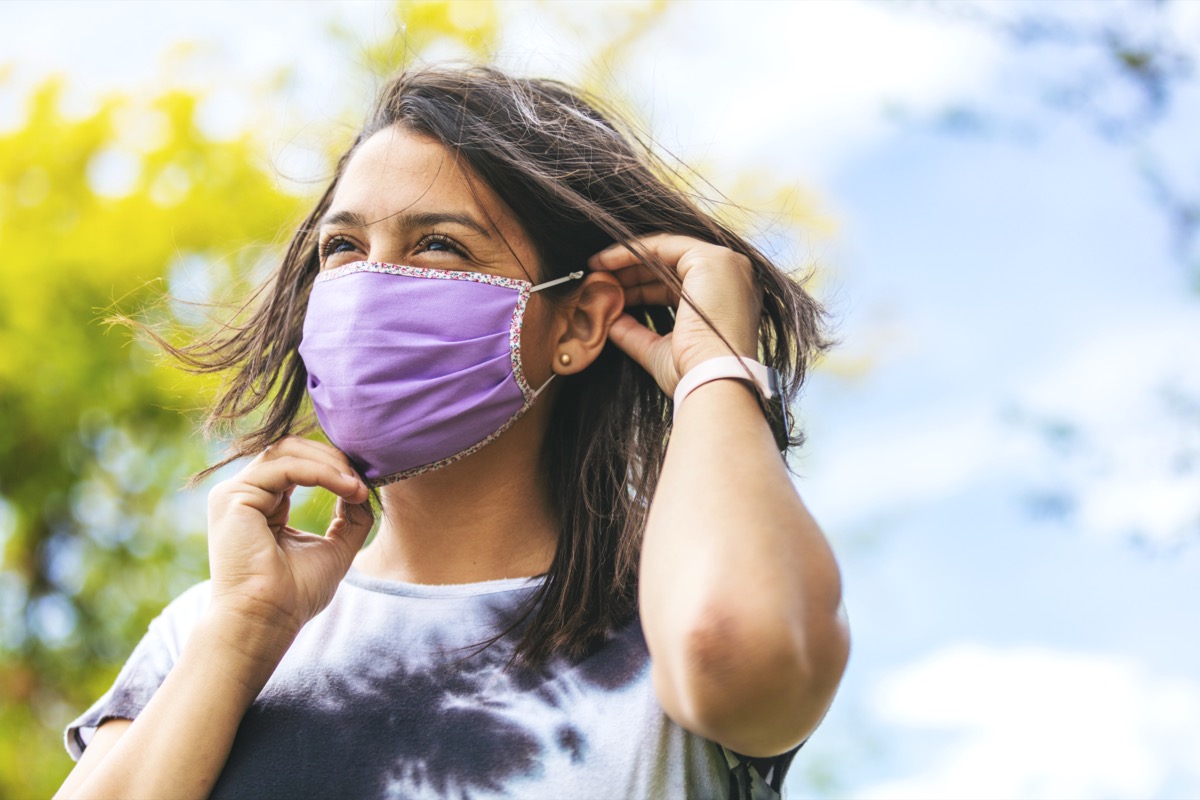 As for yourself, follow Fauci's fundamentals and help end this surge, no matter where you live—wear a face mask, social distance, avoid large crowds, don't go indoors with people you're not sheltering with (especially in bars), practice good hand hygiene, get vaccinated when it becomes available to you, and to protect your life and the lives of others, don't visit any of these 35 Places You're Most Likely to Catch COVID.
Alek Korab
Alek Korab is a Co-Founder and Managing Editor of the ETNT Health channel on Eat This, Not That!
Read more about Alek
More content from
ETNT Health