Don't Go Here Even if It's Open, Experts Warn
Even if you're vaccinated, it's wise to avoid these places this summer.
This wasn't the way the summer was supposed to go. More than six months after the rollout of the first coronavirus vaccines—and a sharp drop in COVID-19 this spring—cases are rising in all 50 states, driven by the highly contagious Delta variant infecting unvaccinated people. Although the vaccine has proven highly effective in preventing serious illness, hospitalization and death, it's still possible to contract COVID if you've been vaccinated, and many vaccinated people are wondering if they should rethink their plans to resume normal life (tossing the face masks, eating in restaurants, attending indoor events). Some experts say, yes, you should—and there are a few places you shouldn't go. Read on to find out more, and to ensure your health and the health of others, don't miss these Sure Signs You Have "Long" COVID and May Not Even Know It.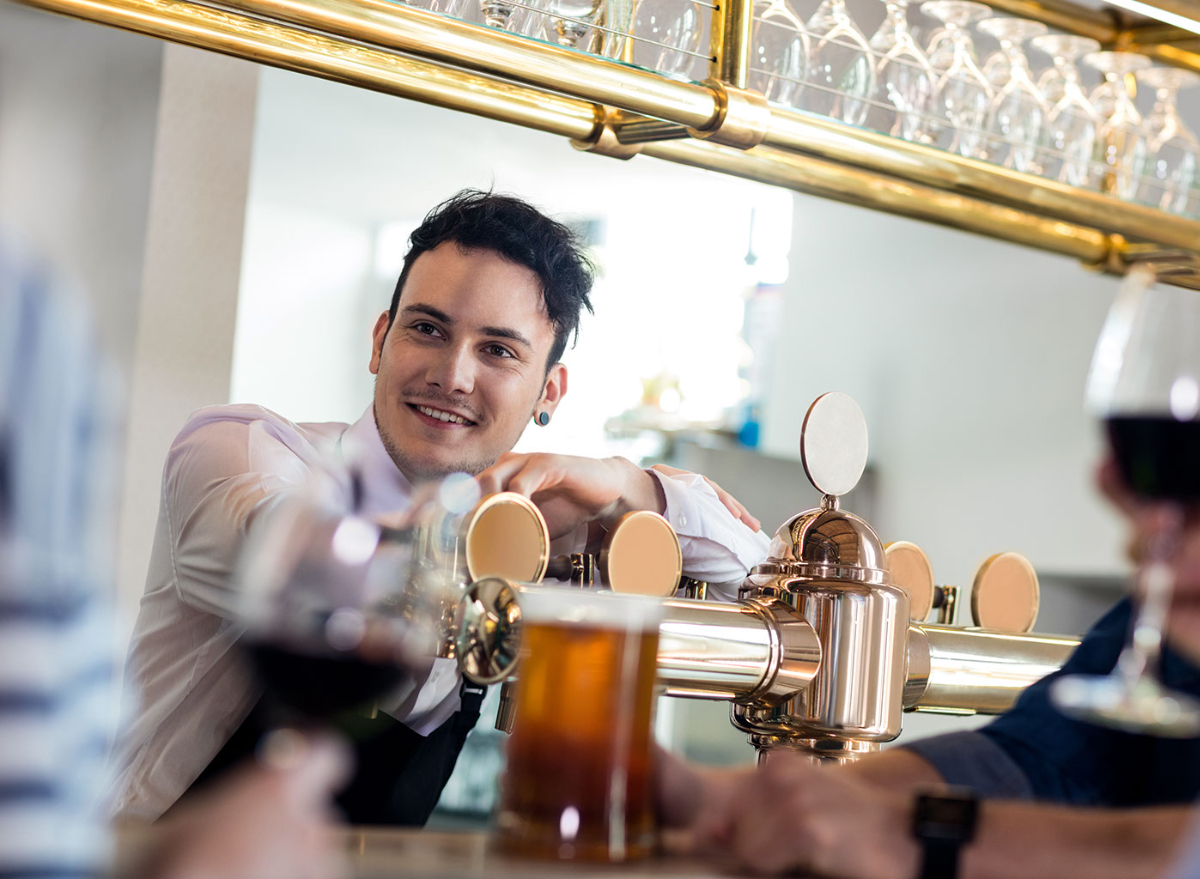 "I would not go to any indoor bar or restaurant unmasked, even if you are fully vaccinated," Darren P. Mareiniss, MD, FACEP, an assistant professor of emergency medicine at Thomas Jefferson University, told ETNT Health. "This type of environment is ideal for the spread of an aerosolized virus."
In fact, Marieniss recommends that people who live in counties with high rates of transmission locally not go to any indoor location without wearing a mask, even if you are fully vaccinated. "In counties with low transmission, it would be less risky to be in [bars and restaurants] without a mask, but I would not advise it," he says. "Personally, I have not eaten inside a restaurant since March 2020, and I am fully vaccinated."
2
Vaccinated People Face Risk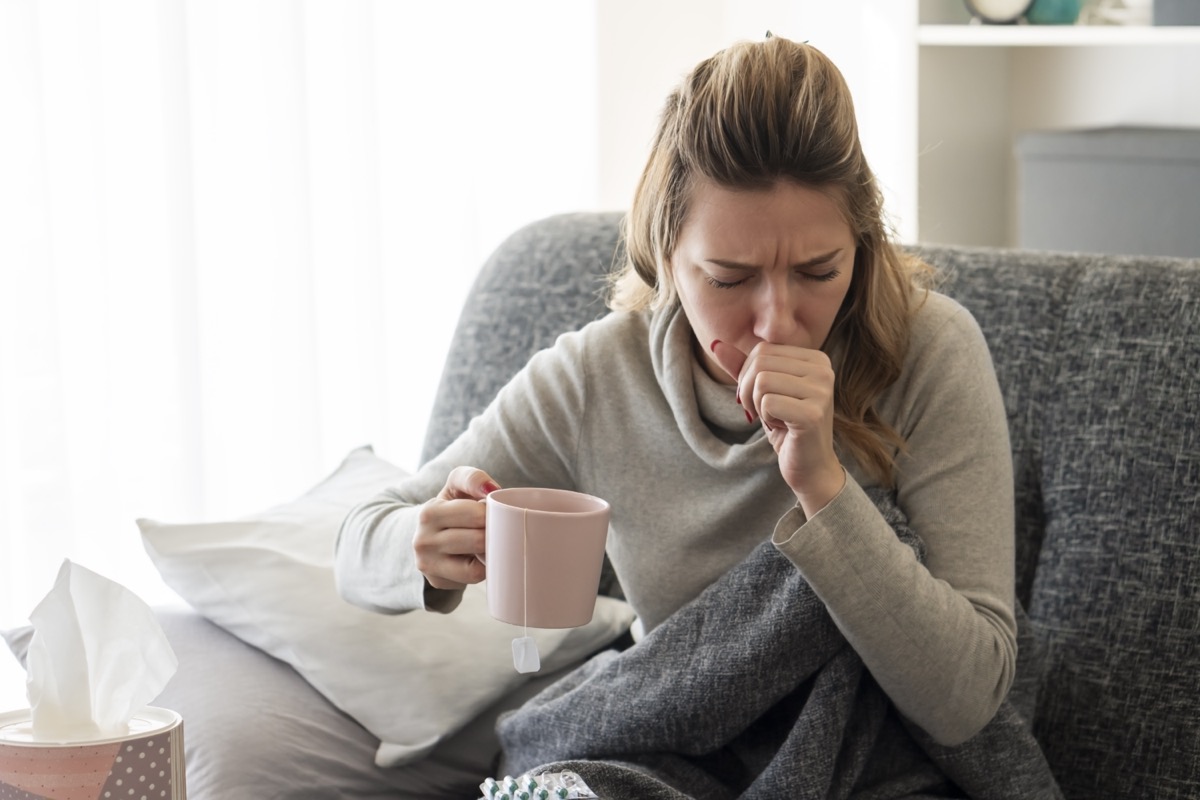 "Data from Israel shows that the vaccines are very effective for prevention of death and hospitalization from infection with the Delta variant but only around 64% effective in preventing symptomatic disease," says Mareiniss. "Bottom line, you can be infected even if you are vaccinated."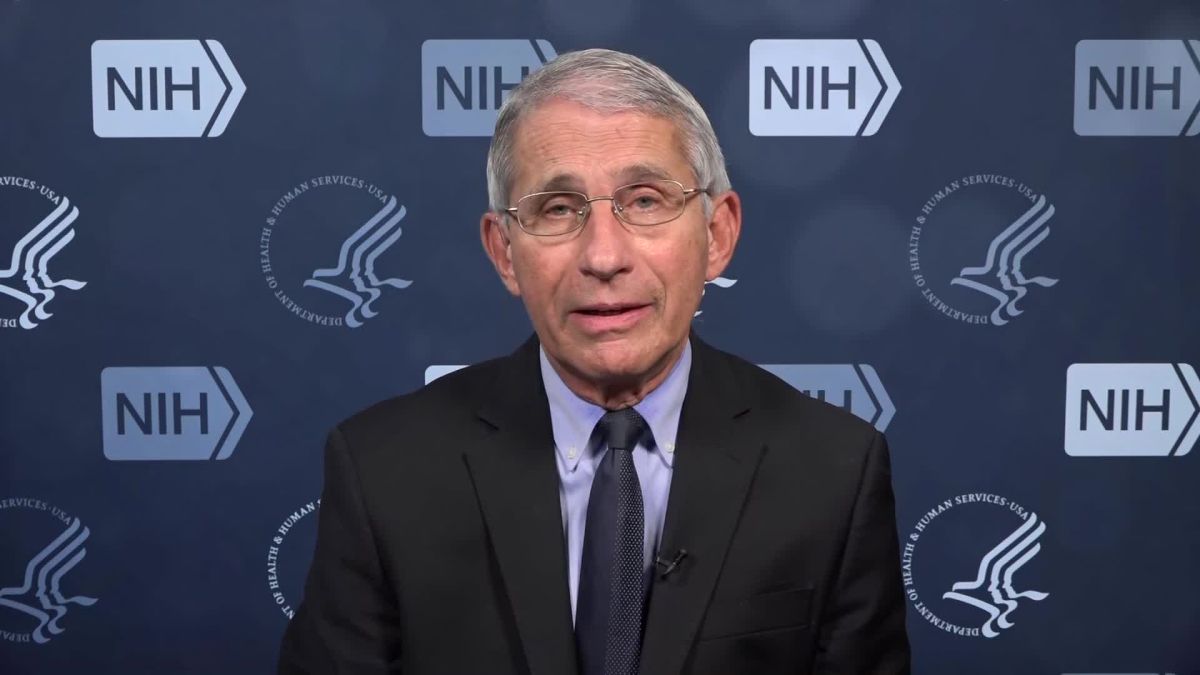 Early in the pandemic, Dr. Anthony Fauci, the nation's top infectious-disease expert, warned early and often against going to indoor bars and restaurants, noting that their typically close quarters and poor ventilation made them ideal for spreading COVID. 
In late April, Fauci told Business Insider that he still won't go to an indoor restaurant or movie theater, even though he's been fully vaccinated since January. "I don't think I would — even if I'm vaccinated — go into an indoor, crowded place where people are not wearing masks," he said.
RELATED: The #1 Best Supplement to Take For Immunity
4
What CDC Guidelines Say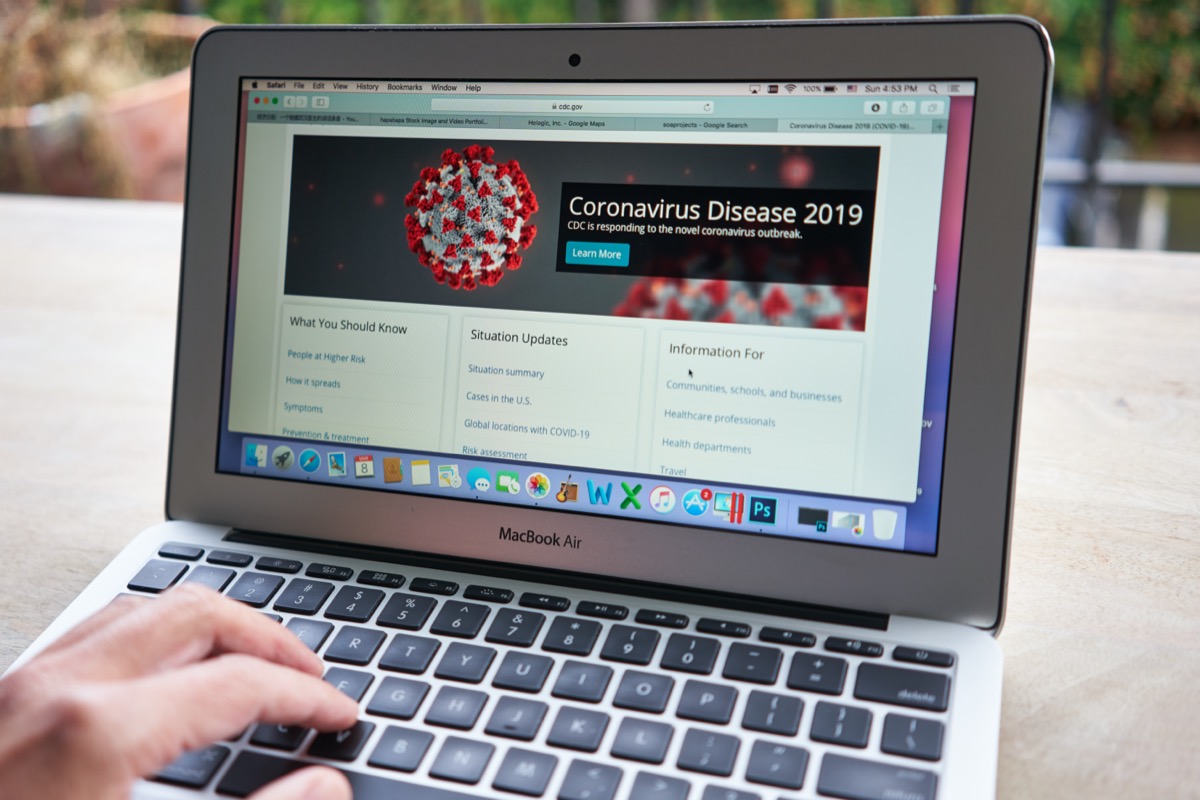 As of now, guidelines from the Centers for Disease Control and Prevention are more permissive. The agency's official guidance is that fully vaccinated people no longer need to wear a mask indoors.
But that advice was issued when the country's vaccination rate was booming and reported cases of COVID were plummeting. The highly contagious Delta variant has since reversed the pandemic's course. Reported cases are now rising in all 50 states—a summer surge in stark contrast to last year, when COVID cases nose-dived, even without a vaccine. Last week, public experts called on the CDC to rethink its guidelines on masking.
RELATED: 5 Ways to Prevent Dementia, Says Dr. Sanjay Gupta
5
What Should We Be Doing?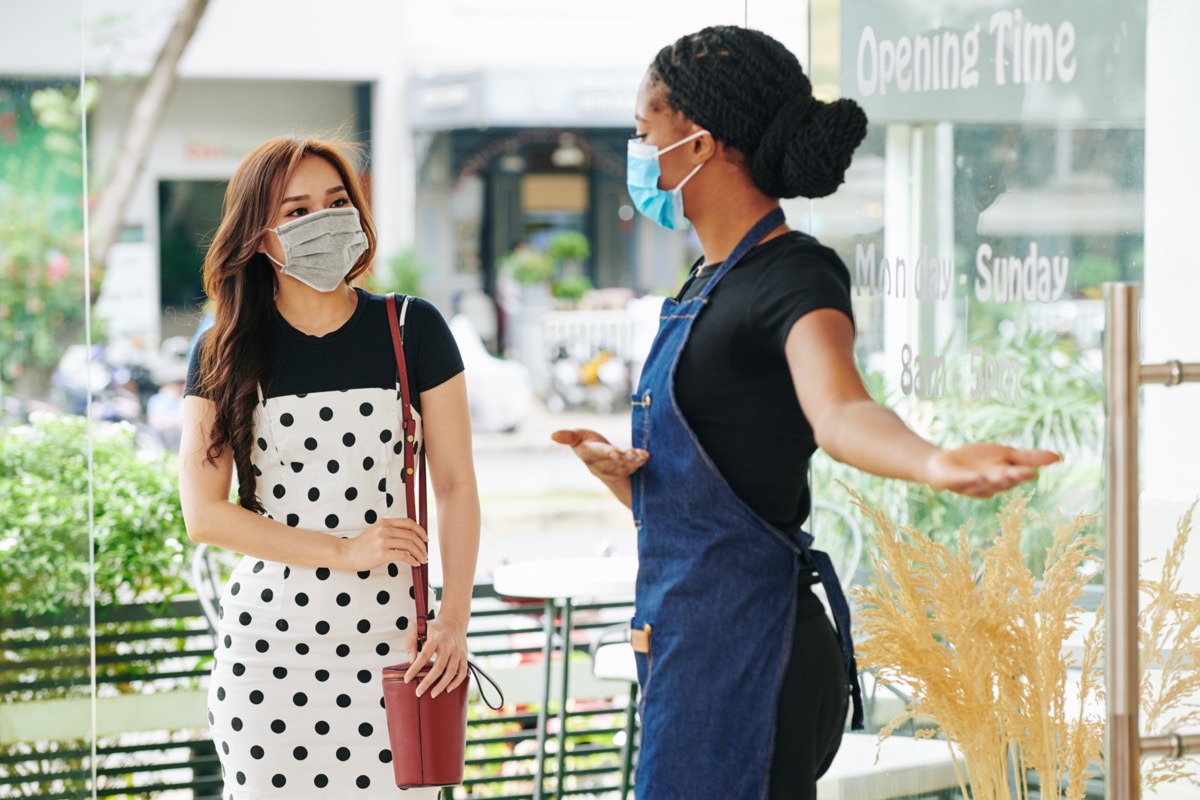 "In my mind, it would be advisable for CDC to say, given the spread of the Delta variant in our country, we would recommend that people go back to using masks indoors," particularly in areas with huge spikes in cases, Carlos del Rio, MD, an epidemiologist at Emory University, told NPR last Friday. "It would be helpful for the CDC to say, if your numbers get to a certain level, you should recommend masking."
NPR notes that a number of healthcare organizations have recently called for universal indoor masking, regardless of vaccination status, including National Nurses United and the American Academy of Pediatrics, which last week recommended universal masking for students and staff in schools. And to get through this pandemic at your healthiest, don't miss these 35 Places You're Most Likely to Catch COVID.