COVID Precautions Everyone Should Take Now
Avoid these places or take precautions if you don't want to catch COVID, experts warn.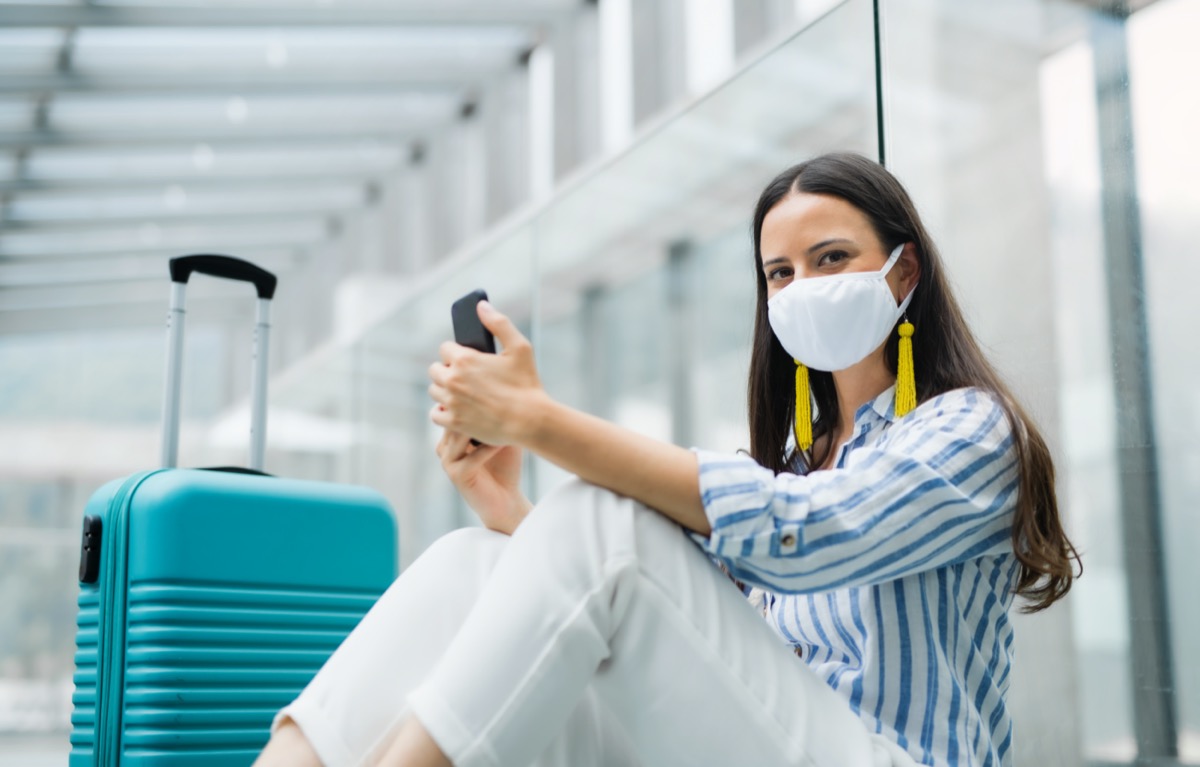 COVID-19 cases are slowly starting to increase again in certain states thanks to the new variant BA.2 that's now the dominant strain. While restrictions are currently lifted, experts warn some individuals should continue to take precautions and everyone should avoid places where you're most likely to get the virus. So where are you likely to catch COVID? Eat This, Not That! health spoke with doctors who revealed where not to go in order to prevent getting COVID. Read on—and to ensure your health and the health of others, don't miss these Sure Signs You've Already Had COVID.
1
Is COVID Going to Surge Again?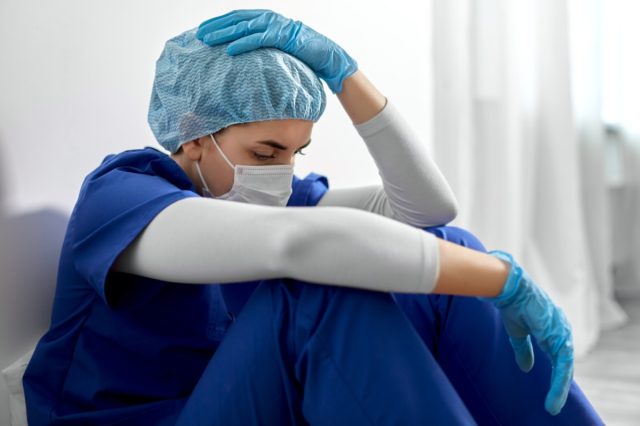 Dr. Bayo Curry-Winchell, Urgent Care Medical Director and Physician, Carbon Health, and Saint Mary's Hospital says, "At this time cases continue to increase in the Northeast which may be an early forecast of an upcoming surge. At this time, the hope is the impact will be less due to the current vaccination status in the US.
Dr. Syeda Amna Husain, a doctor who has partnered with Abbott adds, "Another surge may be likely in our future with BA.2, a subvariant of Omicron, that infectious disease specialists are studying. It appears that this is likely more transmissible than the original strain BA.1 and is fueling an outbreak in Europe, which as history has shown us in the last two years, the US is usually soon to follow."
2
Mask Mandates for Traveling Have Been Lifted. Should People Still Wear Masks?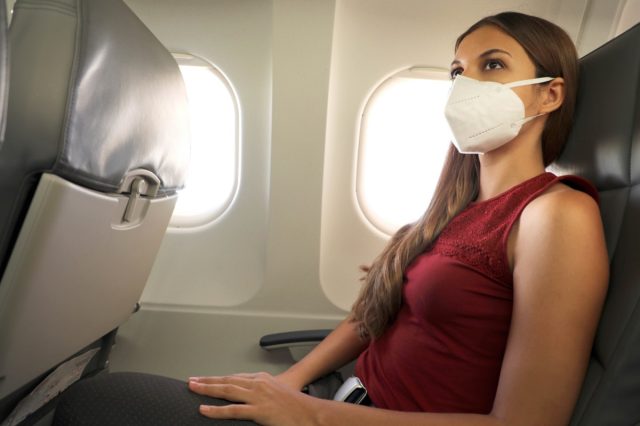 Dr. Curry-Winchell explains, "Yes and no. If you are a traveler that is vaccinated and boosted, the lift of the mandate makes sense. However, if you are immunocompromised meaning you have a weakened immune system or have children ineligible (less than five years old) the recent lift of the mandate increases your risks for transmission."
Dr. Husain states, "I still recommend people wear masks when in crowded indoor settings. The CDC guidance also states that it depends on how high the caseload is in the area you are living and increased viral transmission. I argue that it may be hard to stay up to date on the trends of viral transmission, and generally, if you are not vaccinated or around others who are not vaccinated and in a crowded indoor setting, it's safer to wear a mask. The quality of masks make a difference too. I recommend KN94 or KF94's over cloth masks if possible."
3
How Effective is the Vaccine and Boosters Against BA.2?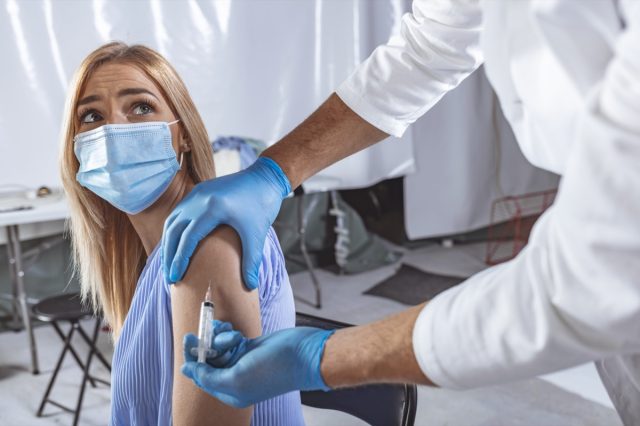 Dr. Curry-Winchell explains, "If you received two doses of the vaccine and a booster, your risk of contracting BA.2 variant is significantly less.  Over time the strength of the COVID vaccine can decrease. By receiving a booster, it allows your body the armor it needs to continue to protect itself against the virus."
4
Areas With Low Vaccination Rate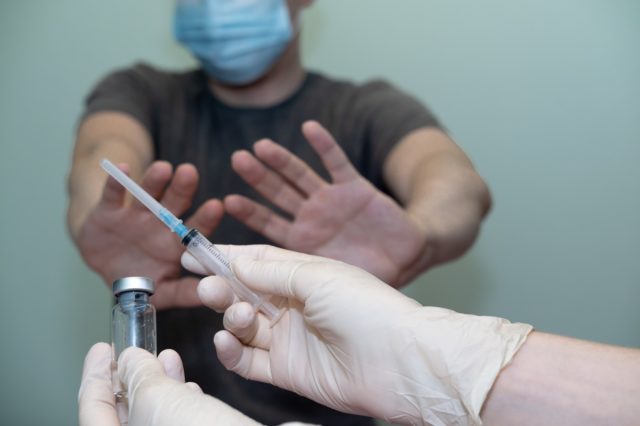 Beware of places that have a low vaccination rate Dr. Curry-Winchell warns, "If you visit or live in a place with low vaccine rates, your individual risk for catching the virus increases. The more individuals that are vaccinated lowers the transmission rate."
5
Places WIth Large Numbers of People and Poor Ventilation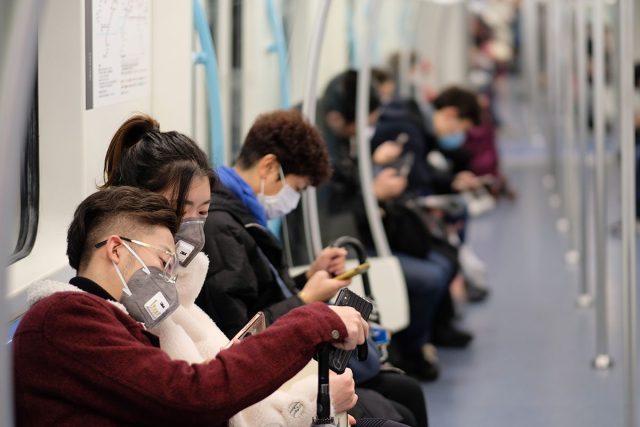 According to Dr. Curry-Winchell, "A virus such as BA.2 that is highly transmissible and will flourish in any area poorly ventilated. An area well-ventilated helps with the movement of air and reduces the spread of transmission."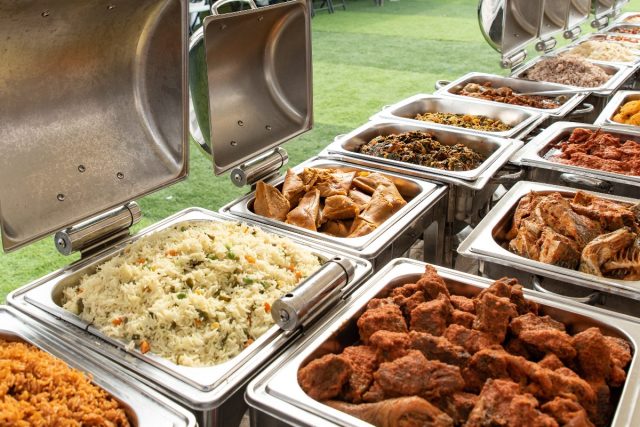 Who doesn't love a good buffet? While they are tempting, Dr. Husain recommends staying away for now. "People are touching their nose and mouth and then proceed to touch the spoons and containers in the buffet line, so there is always a possibility to transmit any kind of infection, not necessarily just COVID." 6254a4d1642c605c54bf1cab17d50f1e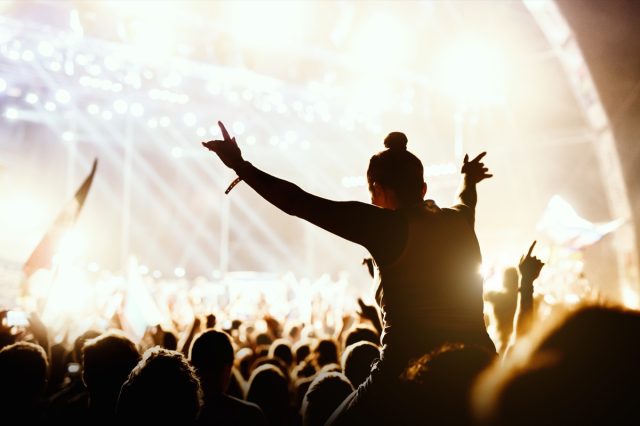 Dr. Robert Segal, M.D. Founder and CEO of LabFinder says, "Concerts typically lack social distancing precautions, and among the excitement and energy of a live show— otherwise diligent people can easily slack off from their COVID-19 safety precautions. It's important that attendees continue to wear a mask, especially while singing and gathering in large groups with others." 
8
Long Term Health Care Settings
Dr. Thomas Gut, D.O., Associate Chair of Medicine at Staten Island University Hospital says, long term health care facilities are "Strongly associated with outbreaks early in the COVID pandemic. As difficult as it may be to avoid visiting loved ones, it reduces the risk of spreading COVID to those at highest risk of dying." 
9
How to Stay Safe Out There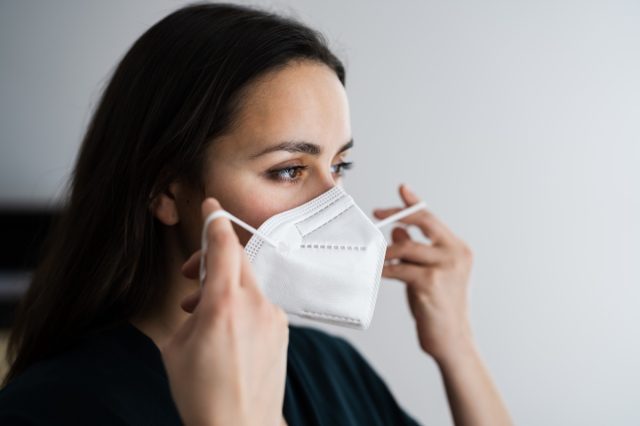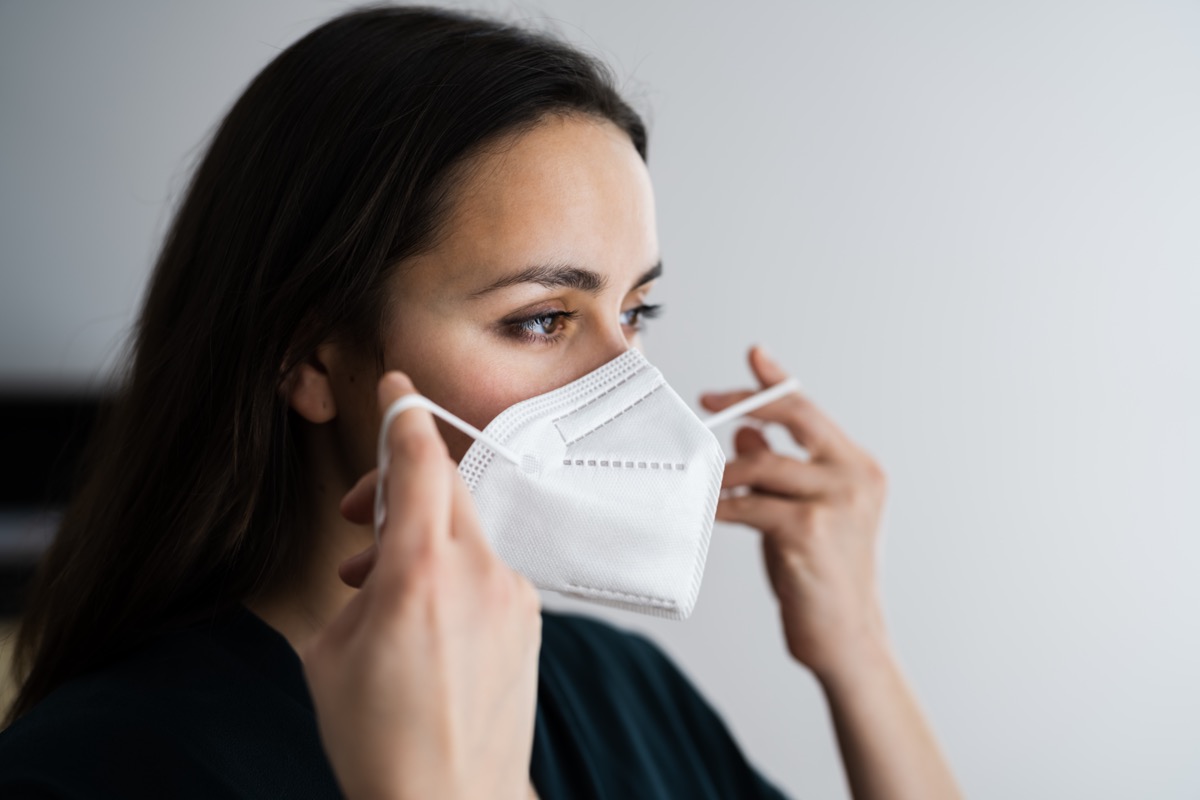 Follow the public health fundamentals and help end this pandemic, no matter where you live—get vaccinated or boosted ASAP; if you live in an area with low vaccination rates, wear an N95 face mask, don't travel, social distance, avoid large crowds, don't go indoors with people you're not sheltering with (especially in bars), practice good hand hygiene, and to protect your life and the lives of others, don't visit any of these 35 Places You're Most Likely to Catch COVID.
Heather Newgen
Heather Newgen has two decades of experience reporting and writing about health, fitness, entertainment and travel. Heather currently freelances for several publications.
Read more about Heather