5 Things You Should Never Do Now, According to a Doctor
Help end the pandemic—and stay alive by following this essential advice.
It's the day after Christmas as I write this, and 2021 is just around the corner. As a doctor, I know that, in this brand, new year, things are going to be very different. How do we know? Because we know so much more now about the coronavirus, and if we all pull together, we can make good things happen. If there was ever a time to make and really keep, your New Year's resolutions, this is it. We all want life to go back to normal, don't we? Here are some ideas about what you can do in 2021—to, quite literally, step back to the future! Read on, and to ensure your health and the health of others, don't miss these Sure Signs You've Already Had Coronavirus. 
1
Don't Refuse the Vaccine
The number one best thing you can do for yourself and for those you love is to have the COVID vaccine. You may be confused about what you have read and heard. Here are some key points:
The COVID vaccine is safe and effective. None of the

myths

you have heard are true. 

The vaccine is our only practicable way to control the virus spread. If at least 80% of the population are vaccinated (a guesstimate, but around there), this will confer herd immunity, and stop the virus in its tracks. By being vaccinated you are helping protect yourself, family, and friends who you love, plus the wider community, especially the old, sick, frail, and vulnerable. You are also helping healthcare services, supporting your local community, and bolstering economic prosperity.

If you want life to go back to normality – of how it used to be – get vaccinated.

If you have concerns about the vaccine, speak to your doctor, do not believe any false information on the internet. Don't make the mistake of not being vaccinated.
2
Don't Stop Wearing a Face Mask—In Fact, Be a Pro and Do it Better!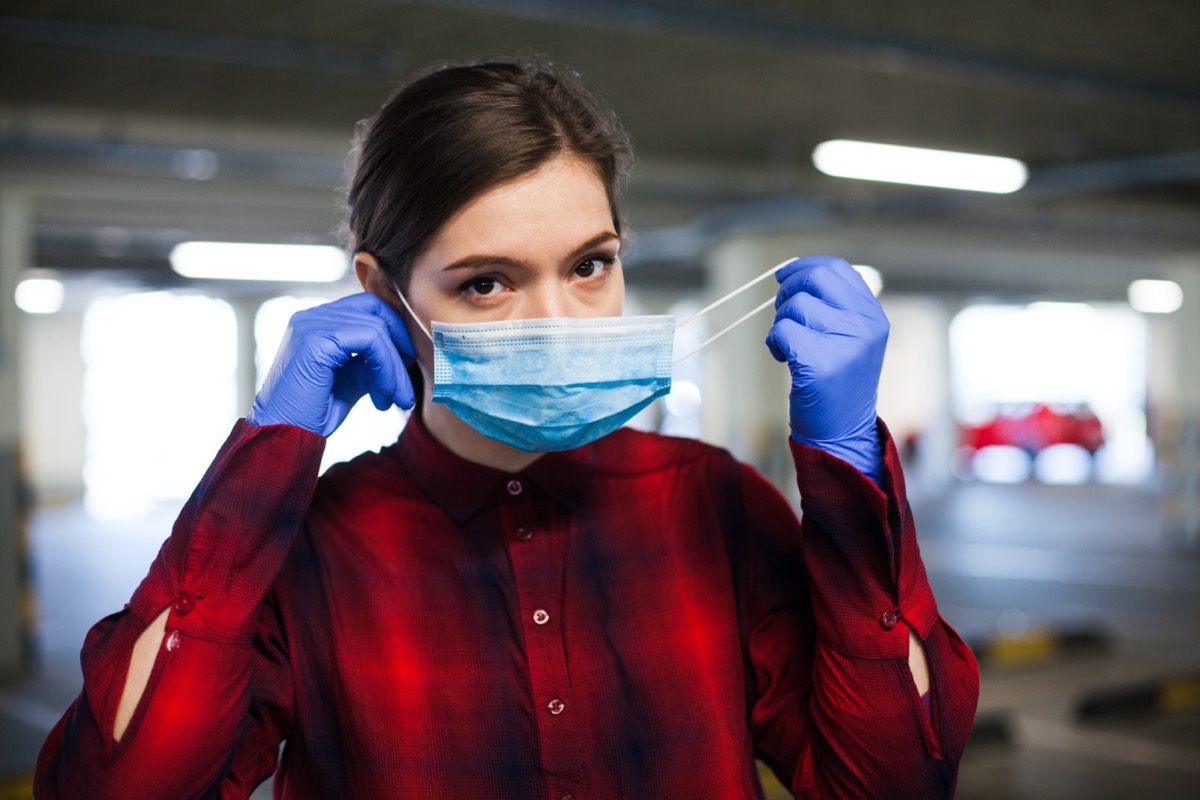 Don't stop wearing your face mask. Don't think just because the vaccine is here face masks don't matter. On the contrary—develop an affiliation for your face mask: Wear it and wear it with pride. 
It will take many months to vaccinate the whole of the United States.  During this time, the virus will still be spreading. The only means of controlling it is to stay at home when possible, follow the rules about social distancing and handwashing, and when you do have to go out, wear a mask.
Masks have been shown to reduce the spread of COVID infections. Mask-wearing helps prevent the dissemination of respiratory droplets which we naturally shed when breathing, talking, laughing, coughing, sneezing, singing, and shouting. There is now much research to substantiate this.
3
Don't be Unrealistic About Your Chance of Having the Virus. You Could Be a Super Spreader.
It's easy to conclude if you are young, fit, and healthy, that a COVID-19 infection won't be a problem for you. But you can become infected very easily. True enough, young people are far more likely to have mild disease or even no symptoms at all, but here's the thing—you risk catching Post-COVID Syndrome, which can leave you with debilitating fatigue, migraines and other horrific symptoms for possibly a lifetime. And you also risk infecting other people. In fact, you could even become a superspreader. 
You are most infectious and likely to spread the virus early in the infection, and often when you have no symptoms, so you will be totally unaware this is happening.
Many cases have been reported, where people who were unknowingly infected, have infected large numbers of others. And many of the people you have infected could be older, frail, weak, or immune-suppressed and far more likely to have a serious illness or die from the infection.
A Boston medical conference in February 2020, at the very start of the pandemic, led to 99 people who attended, testing positive immediately after the event. Since then, 300,000 people have tested positive with the same viral strain in 29 different states and other countries. These cases are said to account for 1.6% of total US case numbers.
If only that first, unknowing, index patient had not attended the conference! It could have been you or me. Here's the message – stay at home unless it's necessary. Why not attend an online conference instead?  Each time you break the rules, there could be catastrophic consequences.
4
Don't Give Up Fighting This Virus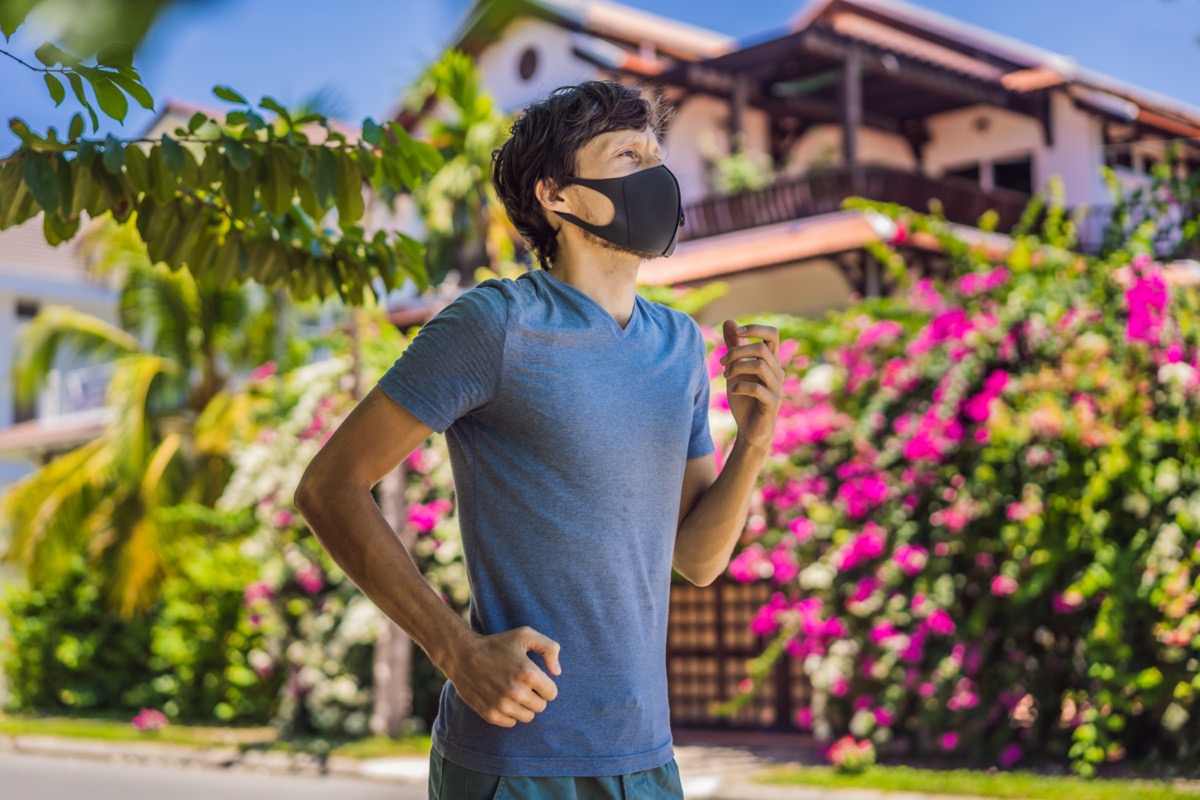 The pandemic will not suddenly disappear. One thing for sure, the more closely we all follow the rules, the quicker the day will come.
It's even harder now than it was at the beginning because we're all fed up, and suffering from pandemic fatigue. The virus has wreaked havoc on our lives and many people are anxious, depressed, and just feel despondent. Remember the vaccine – as I've said before – is the golden ticket! But it will take many months to vaccinate the whole U.S. population and meanwhile, unless we try even harder, more deaths will follow.
So right now,  is the time to take a deep breath, set your sights on the future, and make a commitment to do things even better than you were before. If you set a good example, you will be surprised how many friends and neighbors will follow suit.
It all starts with a positive mental attitude and that indomitable human spirit!
Time for even more handwashing, social distancing, and mask-wearing. Get the kids involved and ask them to remind you if you forget at any stage. Make these actions second nature, as we won't be able to stop doing them any time soon.
Time to stay at home and be patient. We can anticipate some normality returning later this year, as the effects of the vaccination campaign set in. Let's look forward to it.
Keep informed and stick to the rules when new guidance is issued. 
Look after your mental health. It's normal to feel anxious, stressed and depressed right now – but look for help. Try breathing exercises every day, and practice relaxation, and meditation.
Keep exercising. Exercise is a good way of dealing with stress, helps promote feelings of calmness and relaxation, and also raises levels of endorphins, lifting your mood.
Be kind — not just to others, but to yourself. You would be surprised how much being self-compassionate can benefit your health. If things don't go as planned, don't beat yourself up about it, accept that none of us is perfect, learn from the experience and try to do it better next time. People who have self-compassion listen and comply better with healthcare advice than those who do not.
5
Don't Forget to Make a Will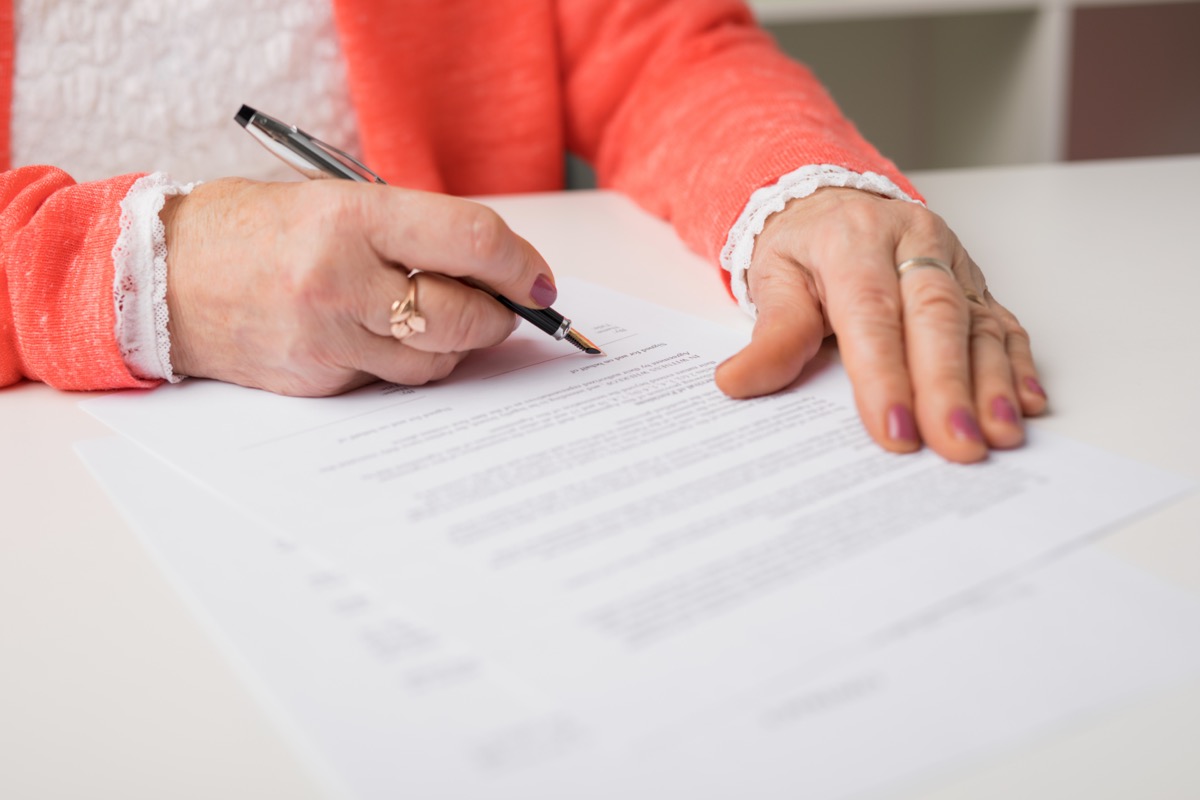 A whopping 68% of Americans have not written their will. Harsh as it may seem, now is the time to make sure you have a will. If you are unlucky enough to become infected with COVID-19, you are likely to be too unwell to get this done in a hurry. 
If you die without a will, your estate will normally pass to your spouse. This may be desirable for many married couples, but for some other households, this may be inappropriate and lead to the difficulty, expense, and upset, of contesting the will in court.
It's time to get organized. After your death, your distressed family don't need the added trauma of searching through your paperwork to try and find any documentation.
On top of your last will and testament, you may want to arrange a living will, and/or set up a power of attorney.
A

living will

, is an advance directive which sets out our wishes to refuse treatment if you become incapacitated and are then unable to make these decisions for yourself. It can be very detailed.

A

power of attorney

is a legal document permitting one or more attorneys to make decisions on your behalf about things like your personal care, financial arrangements, and property.
Perhaps you need to encourage other members of your family or close friends to do the same.
RELATED: Dr. Fauci Just Said When We'd Be Back to "Normal"
6
Final Thoughts From the Doctor
The new year is beckoning. I certainly feel a compulsion to draw a line over 2020, don't you?
Could we make these 5 points above our COVID-19  New Year resolutions? 
Here's a brief recap – Roll up your sleeve and get vaccinated – grab your golden ticket! Wear your face mask as a matter of habit. Be realistic – you are just as likely to get the virus as anyone else. Follow the rules – and don't risk being a superspreader. Beat pandemic fatigue – stay positive, attend to your mental health, keep exercising, be kind to yourself.  And lastly, get organized – make a will. Don't risk leaving your family to fight over your affairs.
If you do all these things, in 2021 you will be stepping back to the future! And until then,  to protect your life and the lives of others, and don't visit any of these 35 Places You're Most Likely to Catch COVID.
Dr. Deborah Lee is a medical writer at Dr. Fox Online Pharmacy 
Dr. Deborah Lee is a health and medical writer with an emphasis on women's health.
Read more