Sure Signs COVID is In Your Body Now, According to the CDC
Knowing the symptoms can be a matter of life and death.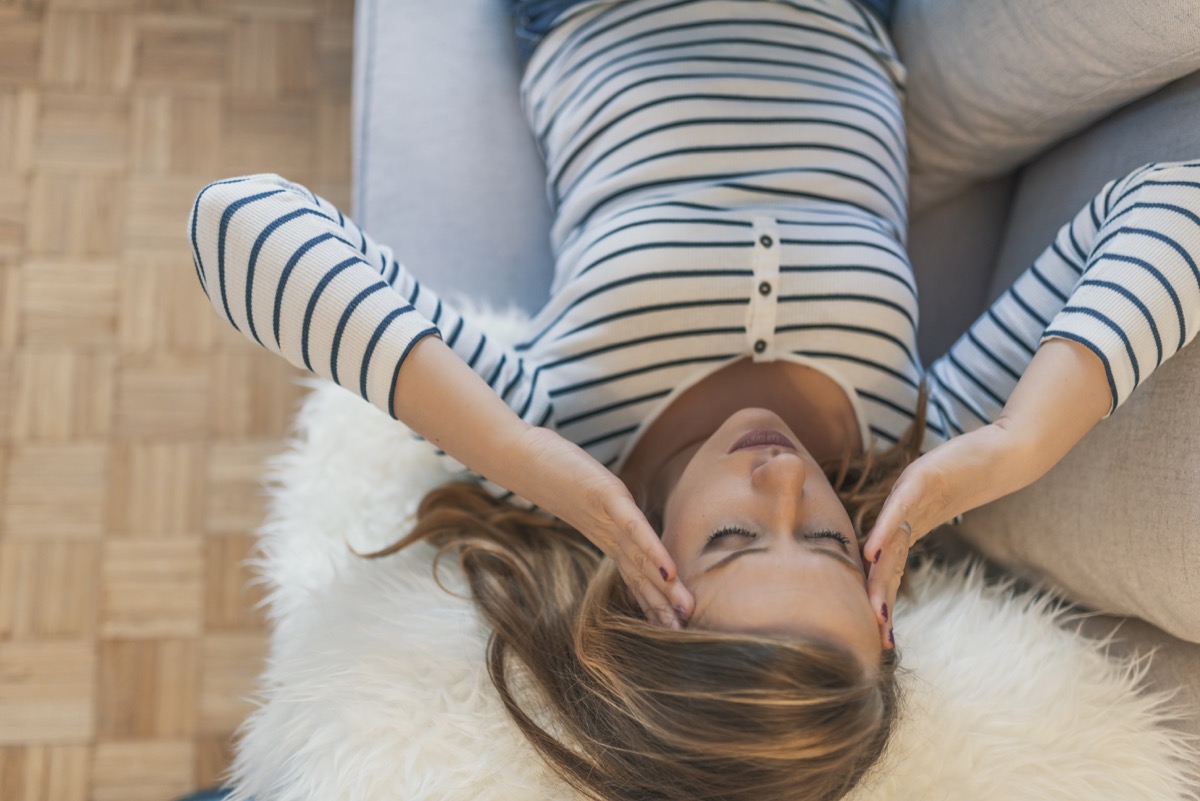 Every cough, sniffle and headache might trip an alarm: Do you have the coronavirus? The answer is, it's entirely possible, and you should assume you do until it's proven otherwise. "People with COVID-19 have had a wide range of symptoms reported—ranging from mild symptoms to severe illness," reports the CDC. "Symptoms may appear 2-14 days after exposure to the virus. People with these symptoms may have COVID-19"—read on to see if you have them, and to ensure your health and the health of others, don't miss these Sure Signs You've Already Had Coronavirus. 
1
You Will Likely Feel Fever or Chills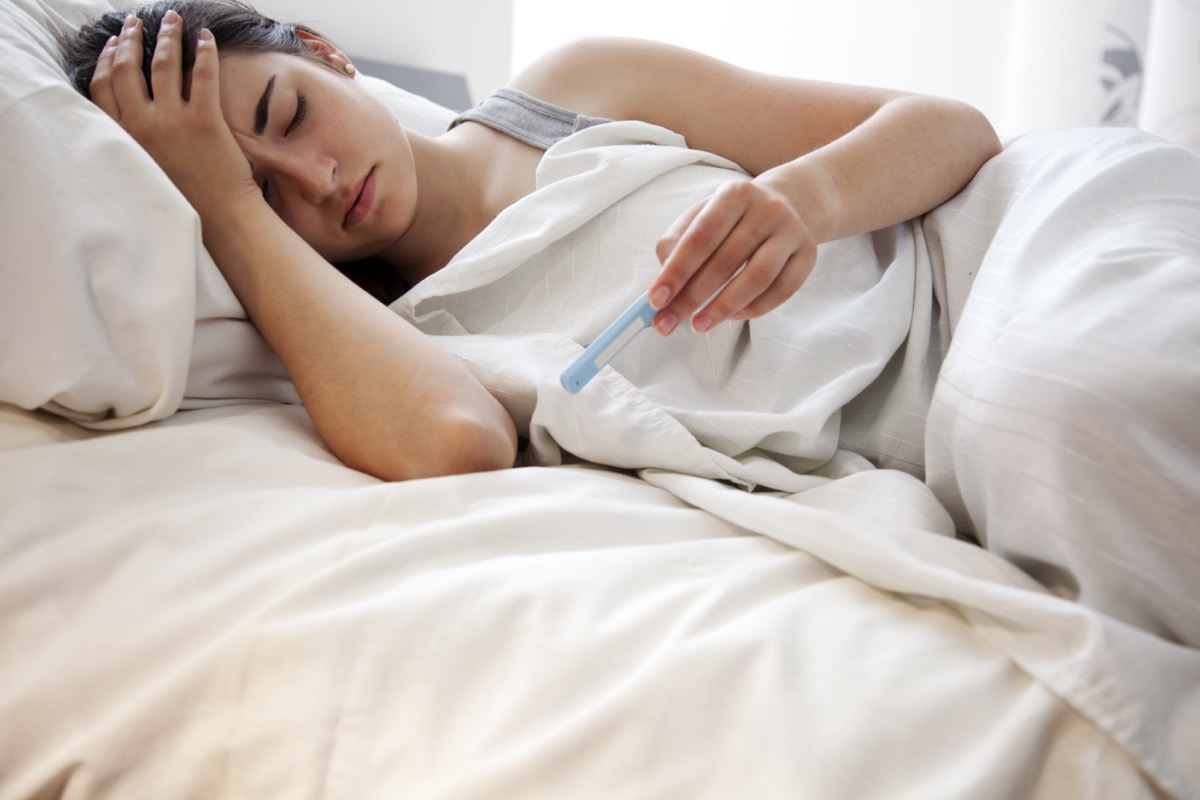 "Fever is one of the top three COVID-19 symptoms," reports Dr. Deborah Lee, a British doctor chronicling the rise of COVID. "87.9% of people with positive laboratory COVID tests report having a fever. Normal body temperature is 98.6°F. Your temperature is considered raised if it is above that. In COVID infection, the fever is usually 100°C or above." The chills come as your body warms your body temperature in order to fight the virus.
2
You Might Develop a Cough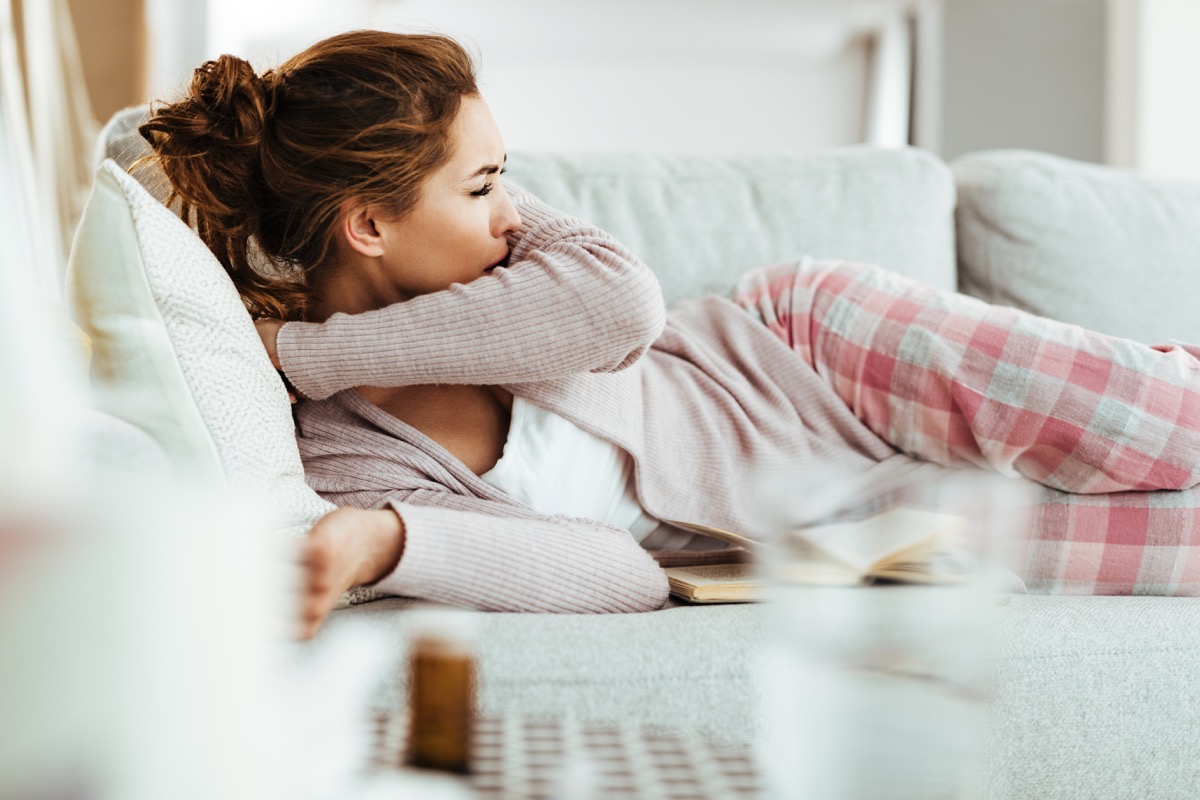 A COVID cough is often described as "dry" and not producing too much phlegm. If you have one—or have any of the symptoms mentioned here—quarantine yourself, since a cough can be a particularly effective way to spread COVID-19 to someone else. One study simulated a cough and found that "More than 65% of the droplet volume expelled by the cougher is deposited on the listener when the two persons are spaced 1 m apart with a tremendous viral load."
3
You Might Have Shortness of Breath or Difficulty Breathing
"During the pandemic, it's important to watch for new or worsening shortness of breath or respiratory problems," advises National Jewish Health. "Contact your health care provider immediately if you experience any changes in your breathing, as it may be a sign of COVID-19." You may feel "like you are not able to get enough air in to breathe normally or feel as though you can't take a large enough breath. Shortness of breath can feel like a tightness in the chest or gasping for more air."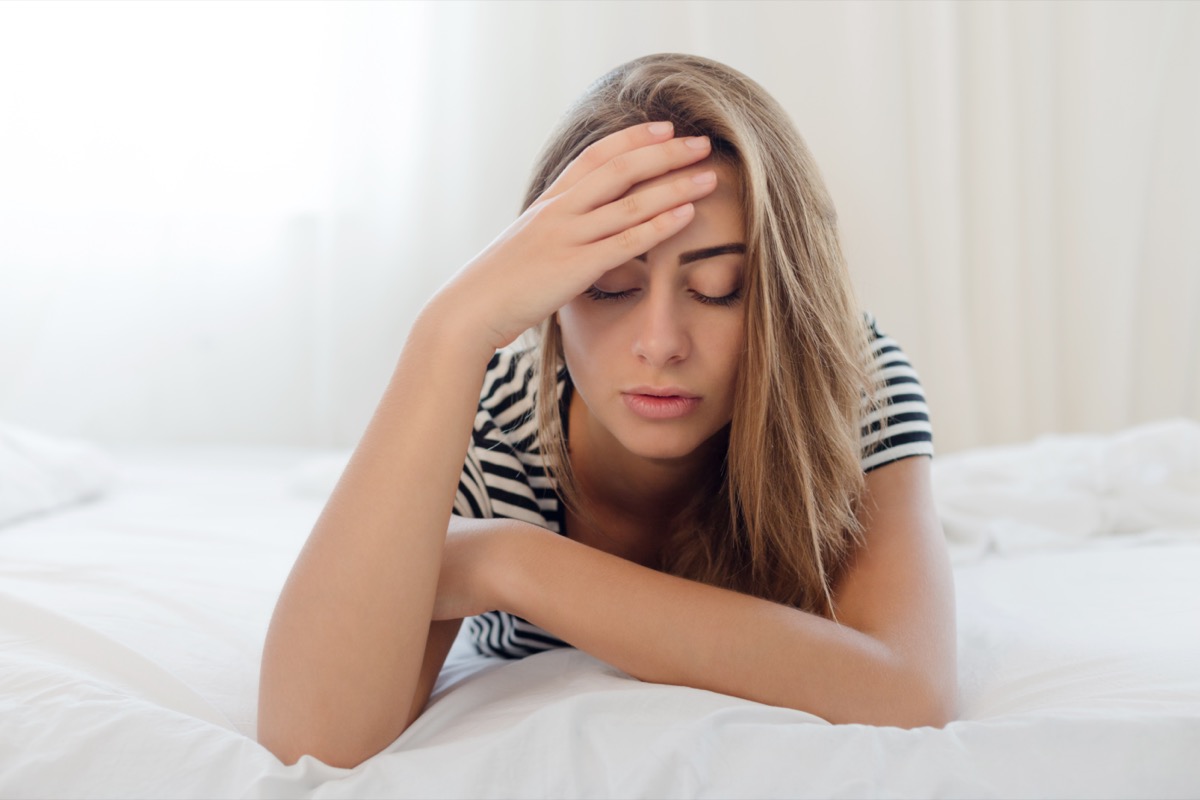 A signal you have COVID, this is also a signal you had COVID. Those with post-COVID Syndrome, known as long-haulers, can feel a profound fatigue that lasts and lasts. "There's no one set of symptoms that defines a long-hauler — although many report extreme fatigue," reports the Hartford Courant. "There's also no one profile of a long-hauler. Physicians say they've seen people with severe COVID-19 cases, moderate cases and mild cases all become long-haulers. At this point, with so much about COVID-19 and its long-term effects still unknown, medical experts say it's unclear if all or even most long-haulers will ever return to their pre-coronavirus health."
5
You Might Suffer Muscle or Body Aches
Talk show host Ellen DeGeneres, 62, had COVID recently and felt pain. "One thing that they don't tell you is that you get, somehow, excruciating back pain," she said in an Instagram video. "Didn't know that was a symptom but I talked to some other people…Who knew?" You do, now.
6
You Might Have a Headache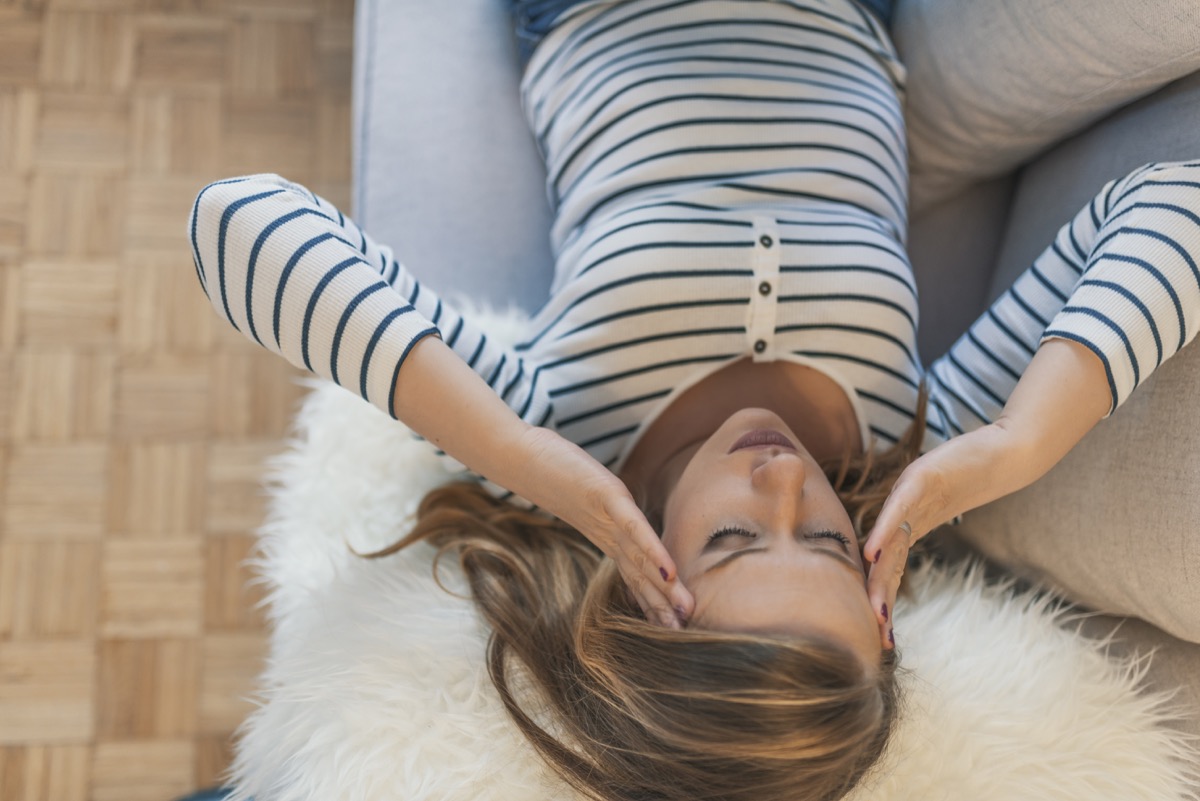 Golfer Greg Norman had COVID-19 symptoms, including a headache. These can be head-splitting. "To all my family, friends, fans and partners," he wrote on Instagram, "Thank you for your concerns, support and flood of special meaningful words of encouragement and love. I am home now after admitting myself to the ER yesterday, Christmas Day with symptoms very suspicious to what I have read about relating to CoVid."
RELATED: 7 Tips You Must Follow to Avoid COVID, Say Doctors
7
You May Experience a Sudden, New Loss of Taste or Smell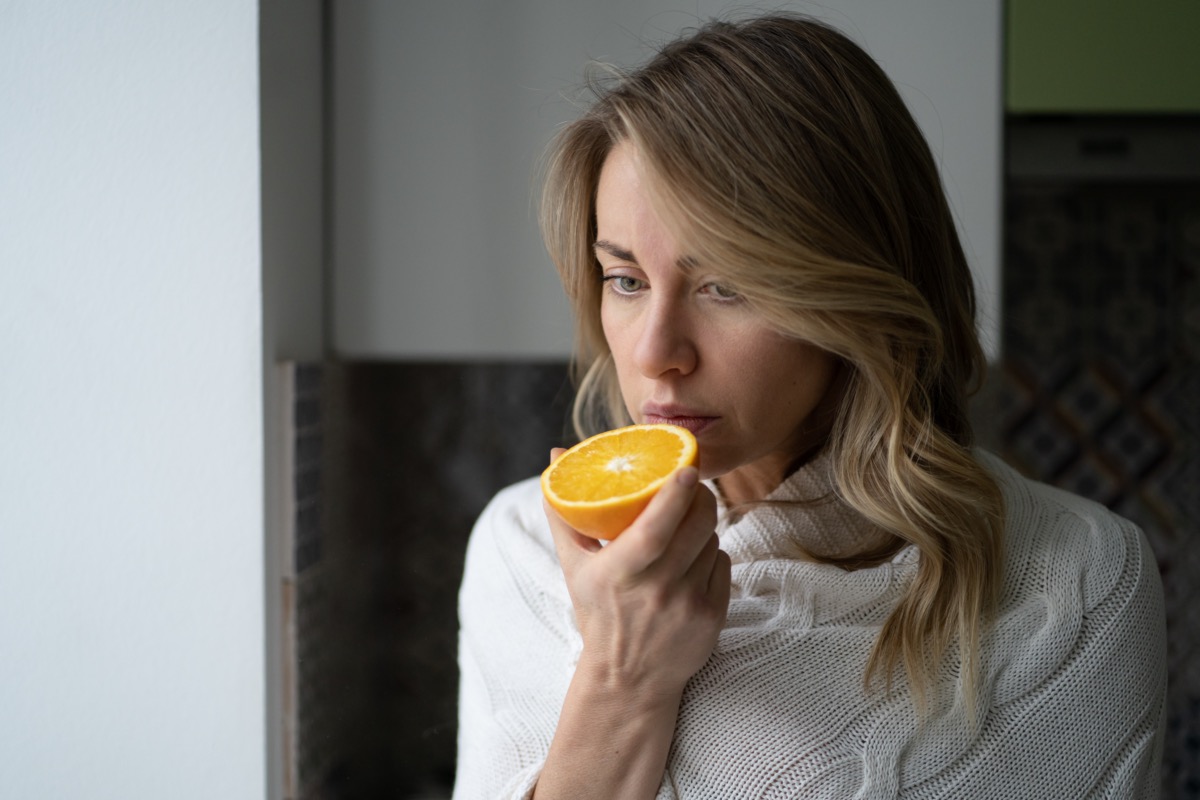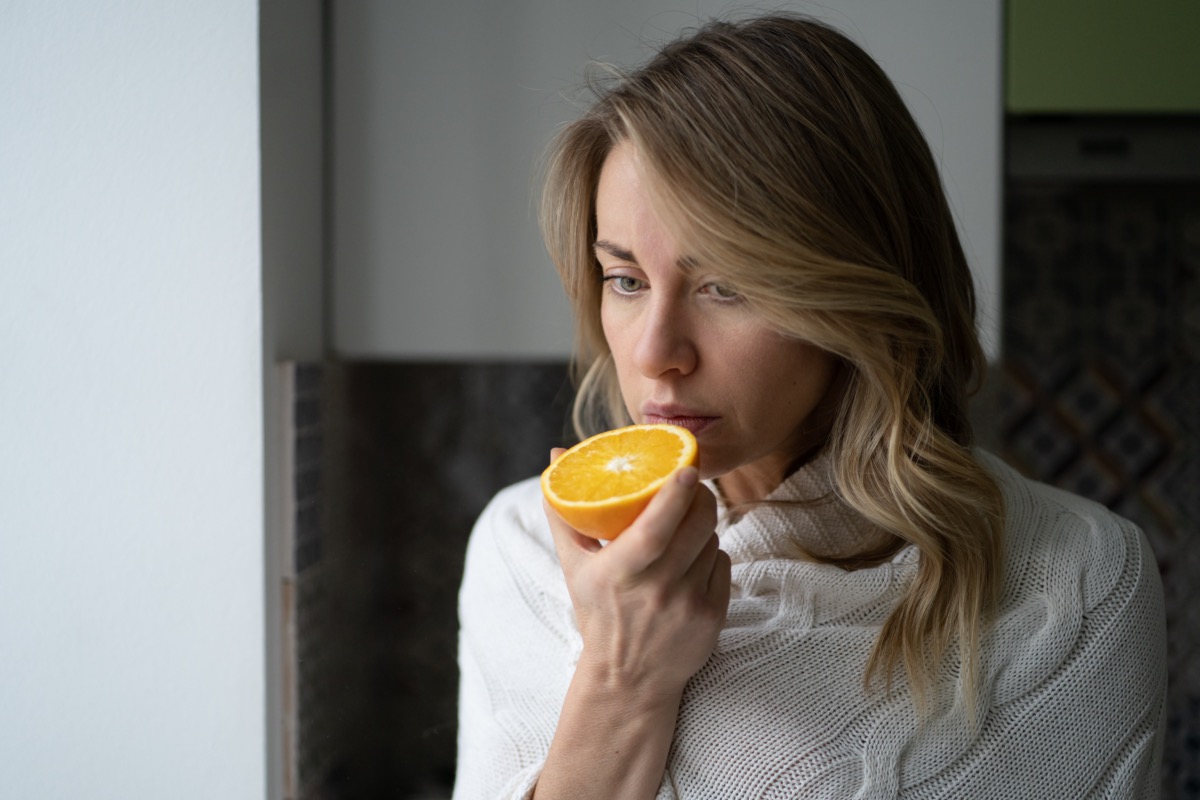 "A mother who was infected with the coronavirus couldn't smell her baby's full diaper. Cooks who can usually name every spice in a restaurant dish can't smell curry or garlic, and food tastes bland. Others say they can't pick up the sweet scent of shampoo or the foul odor of kitty litter," reports the New York Times. "Of particular interest is the rather frequent occurrence of loss of smell and taste, which precedes the onset of respiratory symptoms," Dr. Anthony Fauci, the nation's top infectious disease expert and the director of the National Institute of Allergy and Infectious Diseases, has said.
8
You May Have a Sore Throat
"Gerry and Georgene Stephens, both 70, were the first couple to be treated at Johns Hopkins Hospital, and they're sharing what they went through with hopes others will take it to heart," reports WBAL TV. "I had a cough, I had a sore throat. I went to an urgent care place and I thought I had strep throat," Gerry Stephens said. He didn't. It was COVID, and he ended up in the ICU, losing 35 pounds before working his way back to 98%. "I had a swallowing coach, I had a walking coach. There were things that I couldn't do that I couldn't imagine that I couldn't do," he told the network.6254a4d1642c605c54bf1cab17d50f1e
9
You May Have Congestion or Runny Nose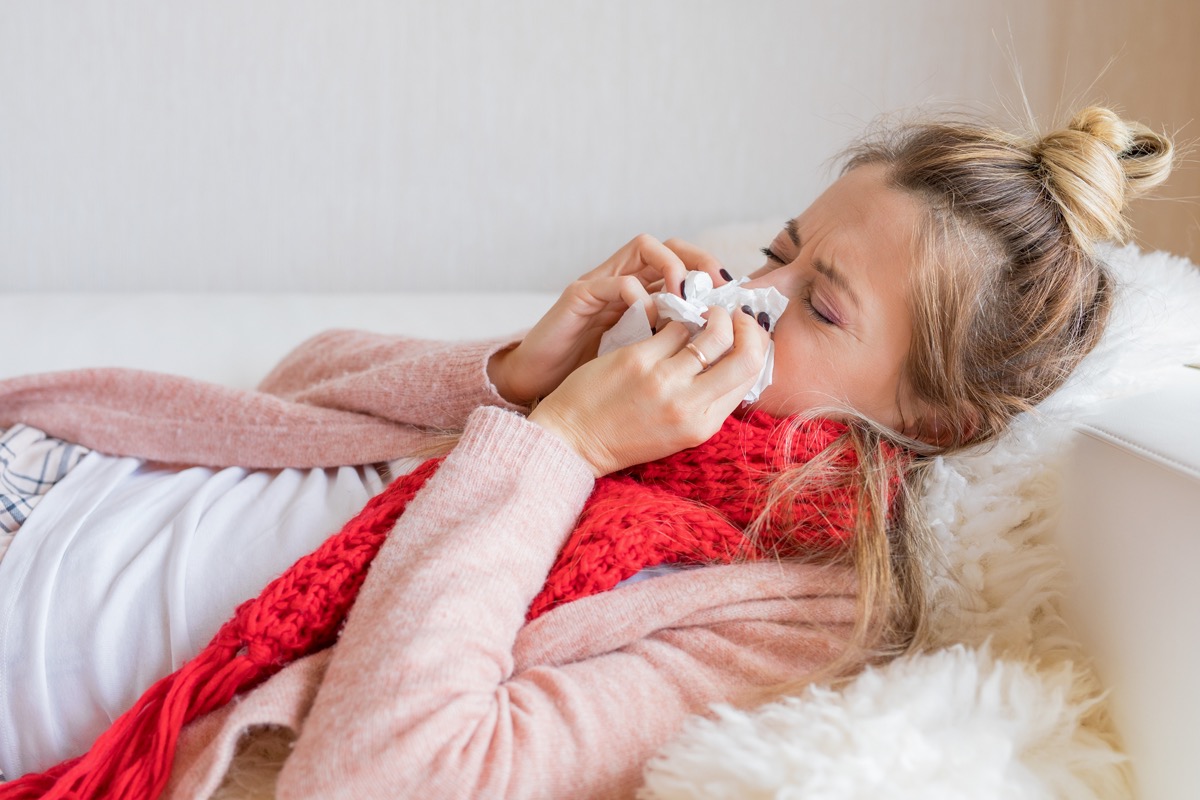 If you have congestion or a runny nose, it may be a cold or flu—but it may also be COVID. Get tested and "do not lay on your back; congestion can settle in your lungs. Preferably lay on your stomach or side," Nurse Practitioner Jenny Barnes, at MedPlus in Tupelo, said to WTVA.
10
You May Have Nausea or Vomiting or Diarrhea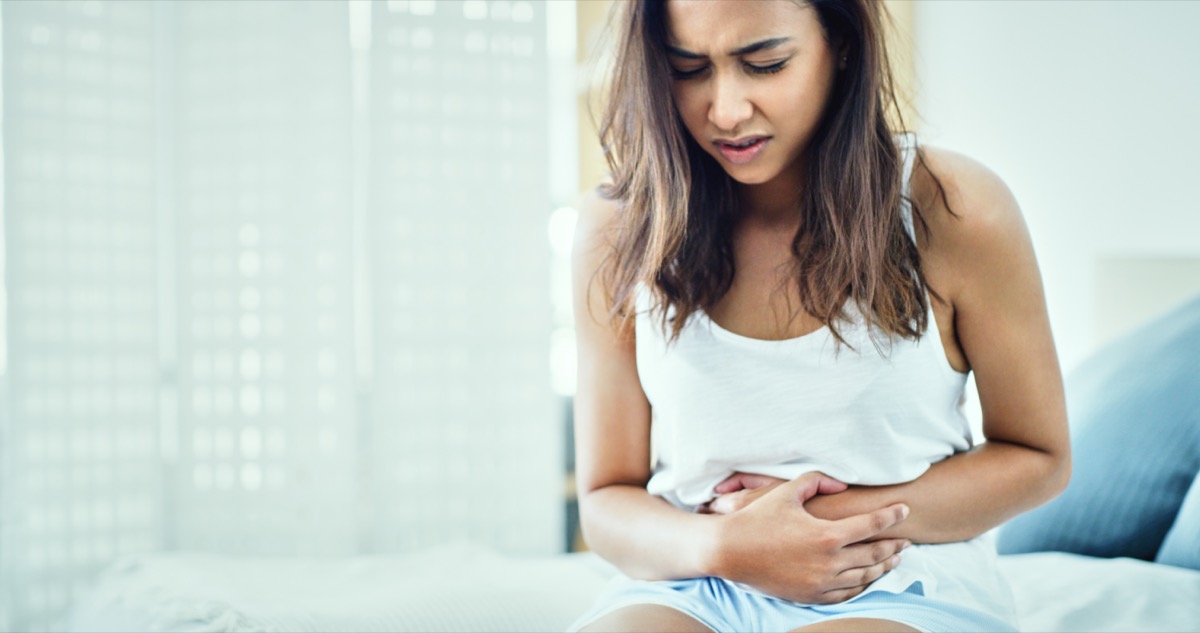 "When we think of the symptoms of coronavirus, we think of the lungs – people on ventilators or with nasty coughs, struggling to breathe. That's because a COVID-19 positive patient often presents with fever, persistent cough, muscle pain and fatigue," reports the Conversation. "But the molecule which the virus attacks in our bodies – Angiotensin Converting Enzyme 2 or ACE2 – is present not just in our lungs, but in our gastrointestinal tract as well. This is what could be behind the significant number of cases in which patients show gastrointestinal symptoms such as diarrhoea, nausea and vomiting."
11
What to Do if You Have These Symptoms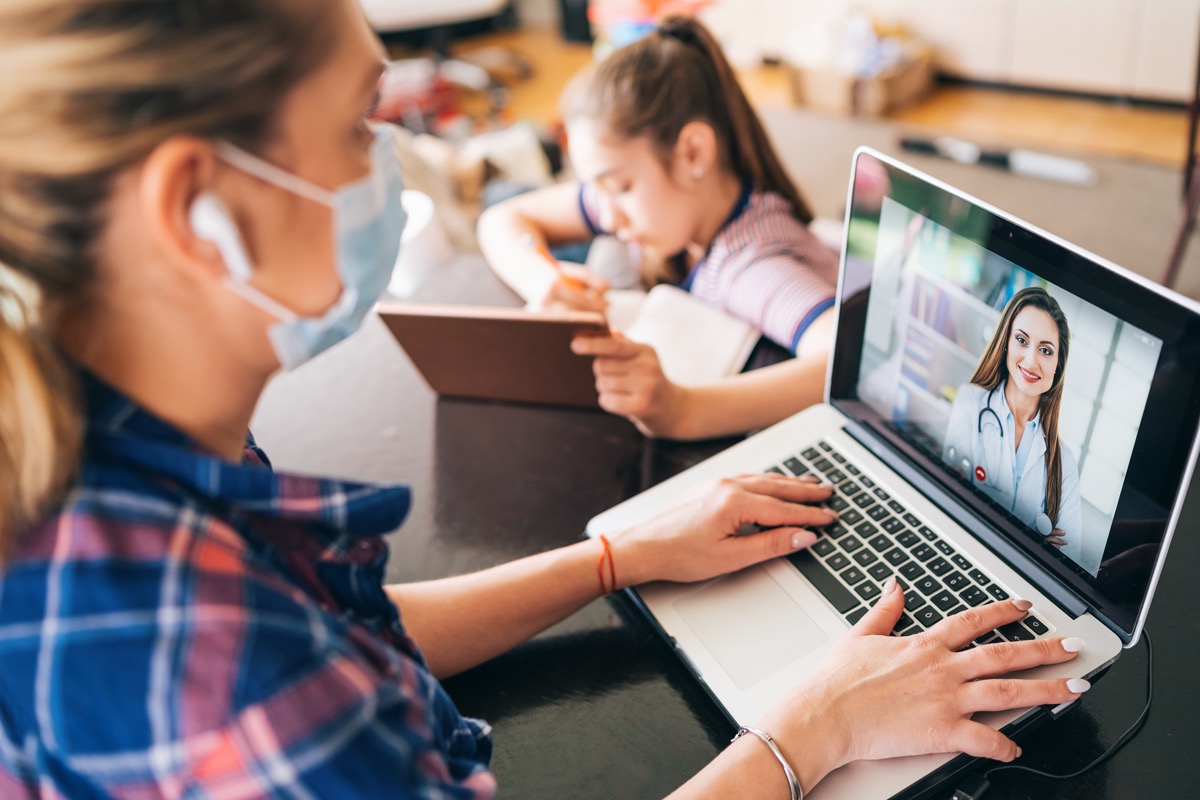 "This list does not include all possible symptoms," notes the CDC, adding that if you experience any of them, "you might have COVID-19. Most people have mild illness and are able to recover at home. If you think you may have been exposed to COVID-19, contact your healthcare provider." And if it's an emergency, seek care immediately. And in the meantime, to protect your life and the lives of others, don't visit any of these 35 Places You're Most Likely to Catch COVID.
Alek Korab
Alek Korab is a Co-Founder and Managing Editor of the ETNT Health channel on Eat This, Not That!
Read more about Alek