The Sure Sign You Have COVID Now, Says Doctor
Early detection is key in preventing the spread.
Early detection of COVID-19 is crucial, namely because individuals are fully capable of spreading the virus to others before symptoms arise—and even if they never do and remain asymptomatic throughout the infection. Due to the fact that the United States is currently in record-breaking mode, with a pandemic high of 3,700 new deaths and 124,600 hospitalizations reported on Tuesday per the COVID Tracking Project, identifying the early signs and symptoms of the virus is more crucial than ever. "COVID-19 is a devious disease that can have few to no symptoms, or it can develop as a full blown life-threatening illness," William W. Li, MD, is an internationally renowned physician, scientist and author of the New York Times bestseller Eat to Beat Disease: The New Science of How Your Body Can Heal Itself, explains to Eat This, Not That! Health. "However, here are 3 common symptoms to look for, especially early in the disease." Read on to find out what they are—and to ensure your health and the health of others, don't miss these Sure Signs You've Already Had Coronavirus.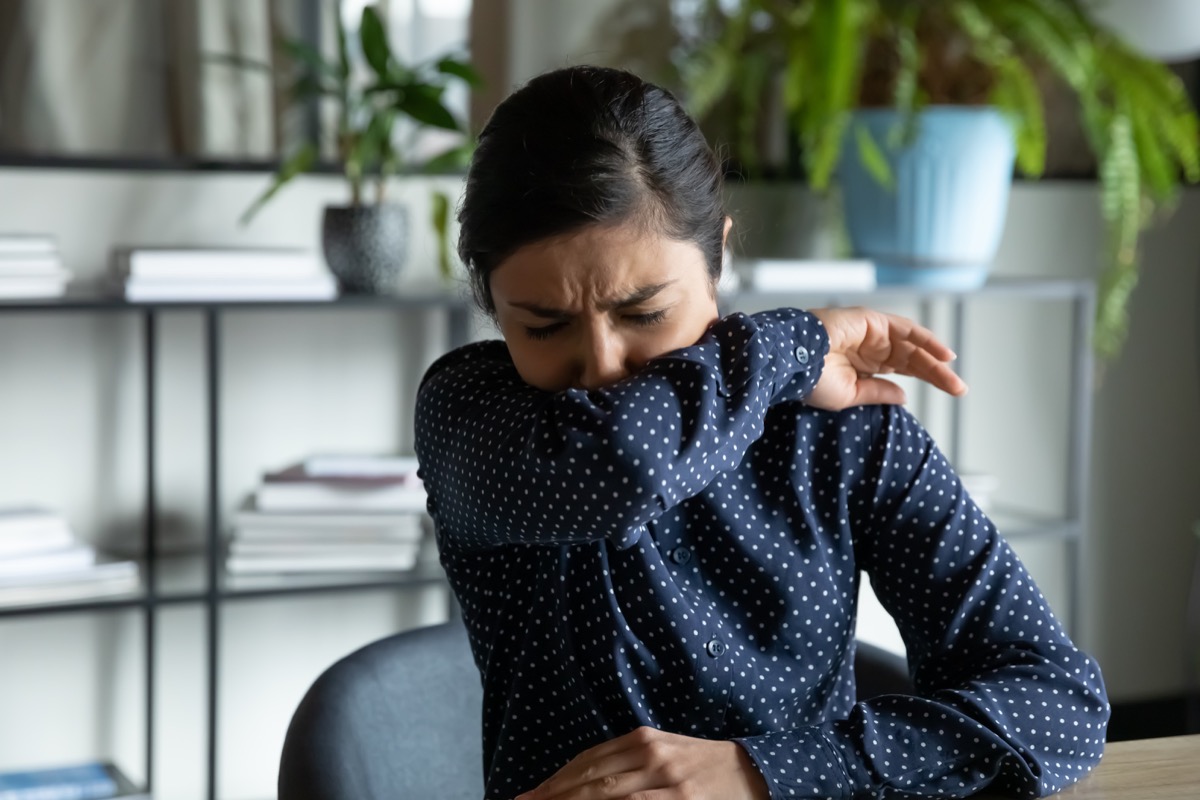 One of the defining symptoms of the virus is a dry cough. "The SARS-CoV-2 coronavirus that causes COVID-19 is a respiratory virus, so it's no surprise that the majority of people who are infected have a cough," Dr. Li points out. There is one other respiratory symptom that usually goes hand-in-hand with it. "Accompanying the cough is shortness of breath, as the infection takes over the airways. Be on the lookout for these two symptoms."
Temperature fluctuations are another symptom of the virus. "Although many illnesses can cause a fever, during the pandemic, this is one of the common signs that you might be infected," Dr. Li states. "Take your temperature and if it's 100.4˚F, you should monitor and if persistent, call your doctor to check in." He does point out, however, that not everyone with COVID-19 develops a fever, "and there are many other illnesses besides COVID that cause fever, especially during flu season."
3
You Might Have a Loss of Sense of Smell
One of the most COVID-specific symptoms is loss of sense of smell. "As the coronavirus infects the body, it invades your olfactory organ, which is responsible for your sense of smell, and damages the blood vessels feeding this organ," Dr. Li explains. "As a result, you may not be able to smell normally." 
4
The Sure Sign is if you Have a Combination of All Three
People infected with COVID-19 usually experience more than one symptom. If you experience a combination of these symptoms, "it's best to let your doctor know right away," says Dr. Li.
RELATED: 7 Tips You Must Follow to Avoid COVID, Say Doctors
5
How to Survive This Pandemic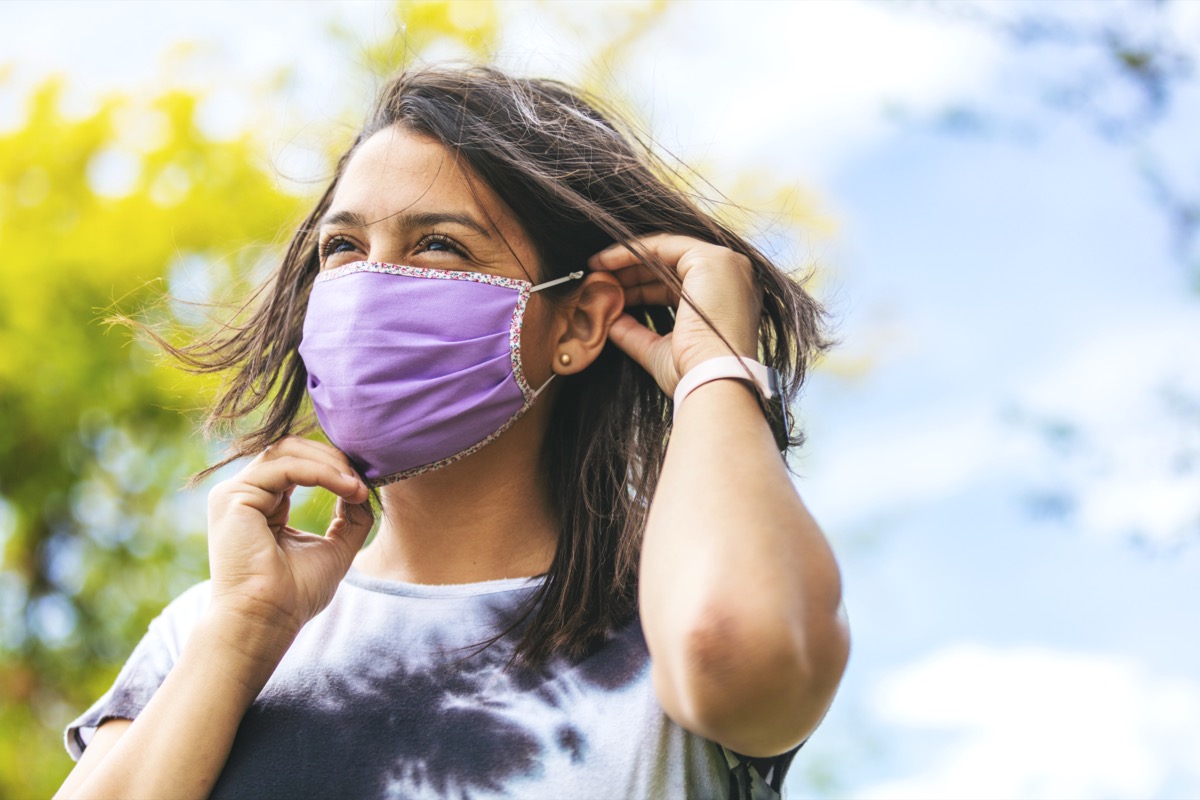 As for yourself, follow the public health fundamentals and help end this surge, no matter where you live—wear a face mask, social distance, avoid large crowds, don't go indoors with people you're not sheltering with (especially in bars), practice good hand hygiene, get vaccinated when it becomes available to you, and to protect your life and the lives of others, don't visit any of these 35 Places You're Most Likely to Catch COVID.