7 Signs You've Caught COVID, Like Sharon Osbourne
The talk show host revealed she's still suffering from the coronavirus.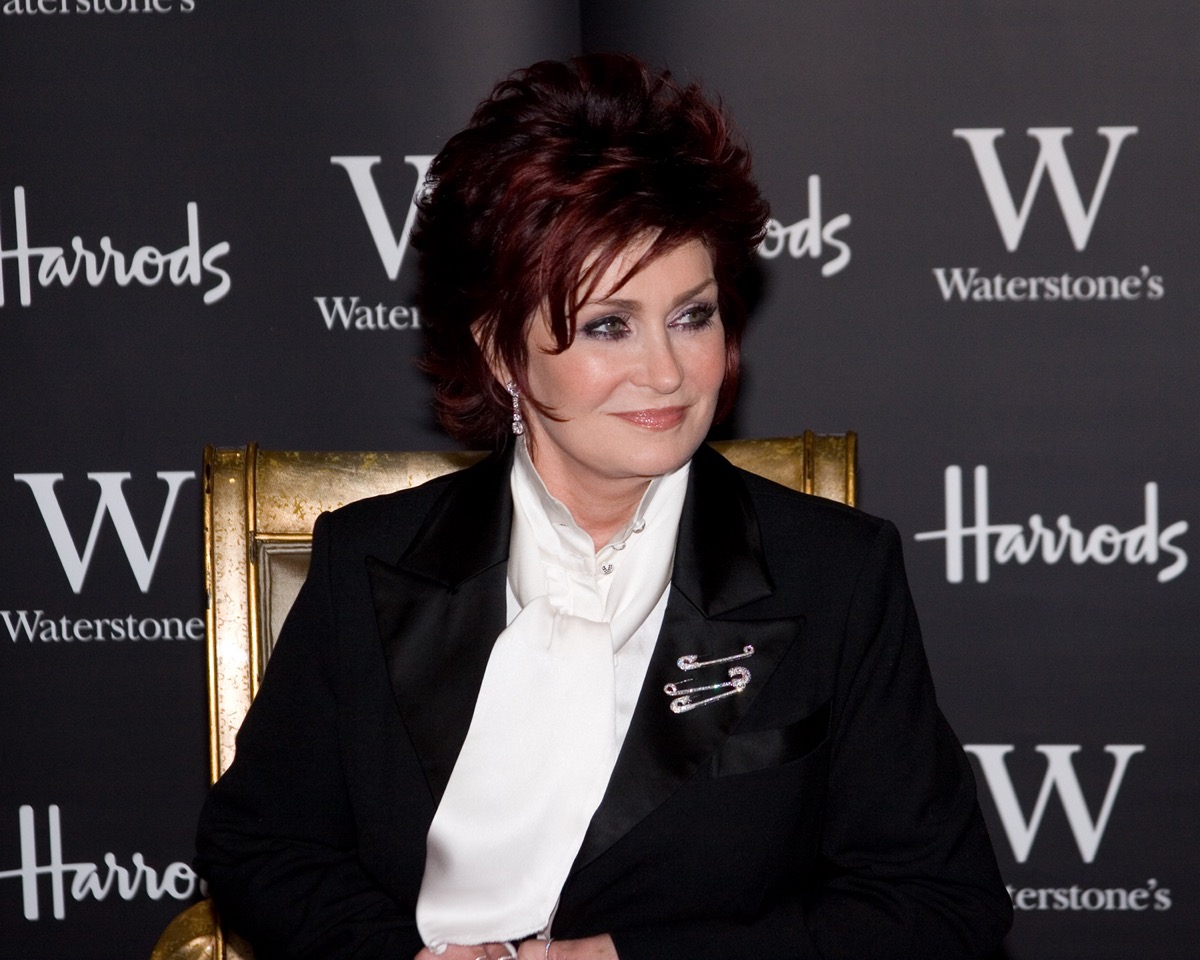 Sharon Osbourne, author, talk show host and wife of rocker Ozzy, was hospitalized with COVID-19 in December—"I wanted to share I've tested positive for COVID-19," her Instagram posting read. "After a brief hospitalization, I'm now recuperating." There was reason to worry: At age 68, she is at high risk for severe COVID. Yesterday, she finally opened up about her experience on her show The Talk—and revealed she's still experiencing problems. "I went through all the symptoms," she said. Read on to find out which symptoms she mentioned to see if you have them—and to ensure your health and the health of others, don't miss these Sure Signs You've Already Had Coronavirus.
1
You Might Get a Headache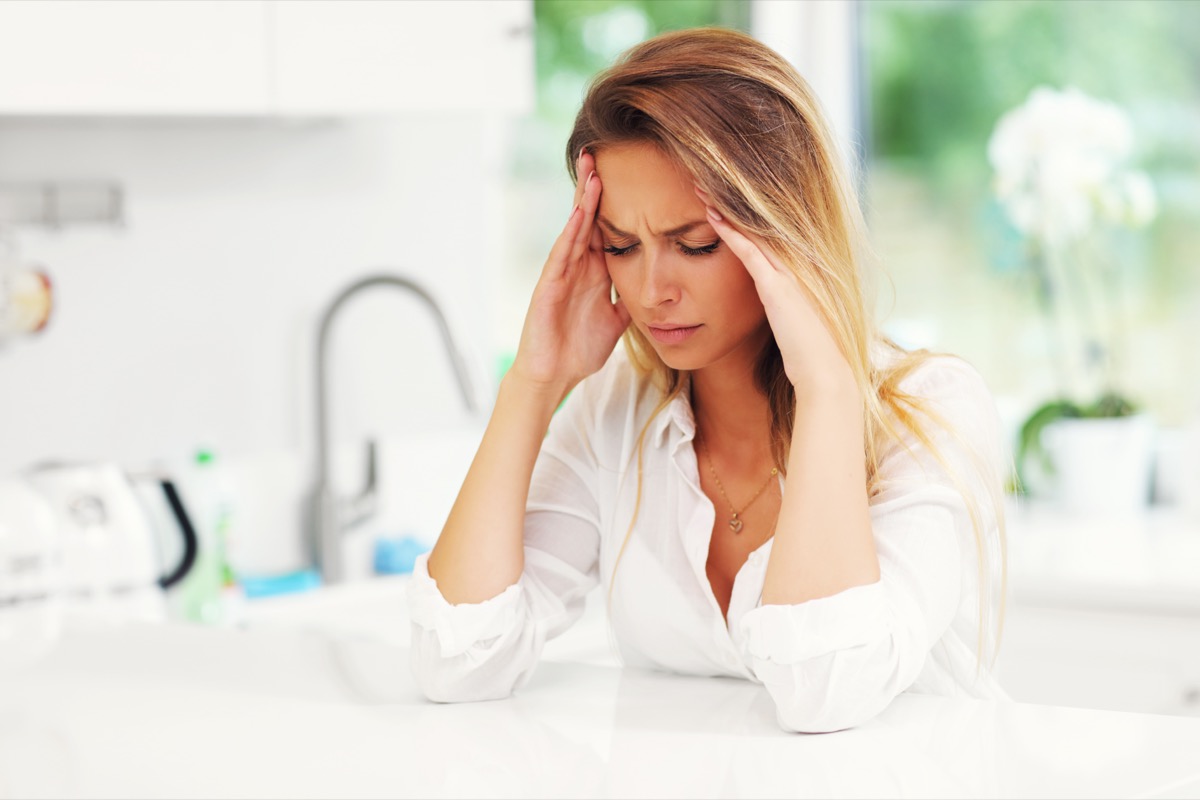 This can be a dull pain or, in the words of one survivor, a "jackhammer." Not to mention: "A recent case report describes a female patient with coronavirus disease 2019 (COVID-19) who, at the time of publication, has had a headache for 85 straight days, starting shortly after she first became sick," reports the Center for Biosimilars. "Numerous reports have described how some patients who have had COVID-19 suffer for months with a variety of ailments."
2
You Might Have an Eye Ache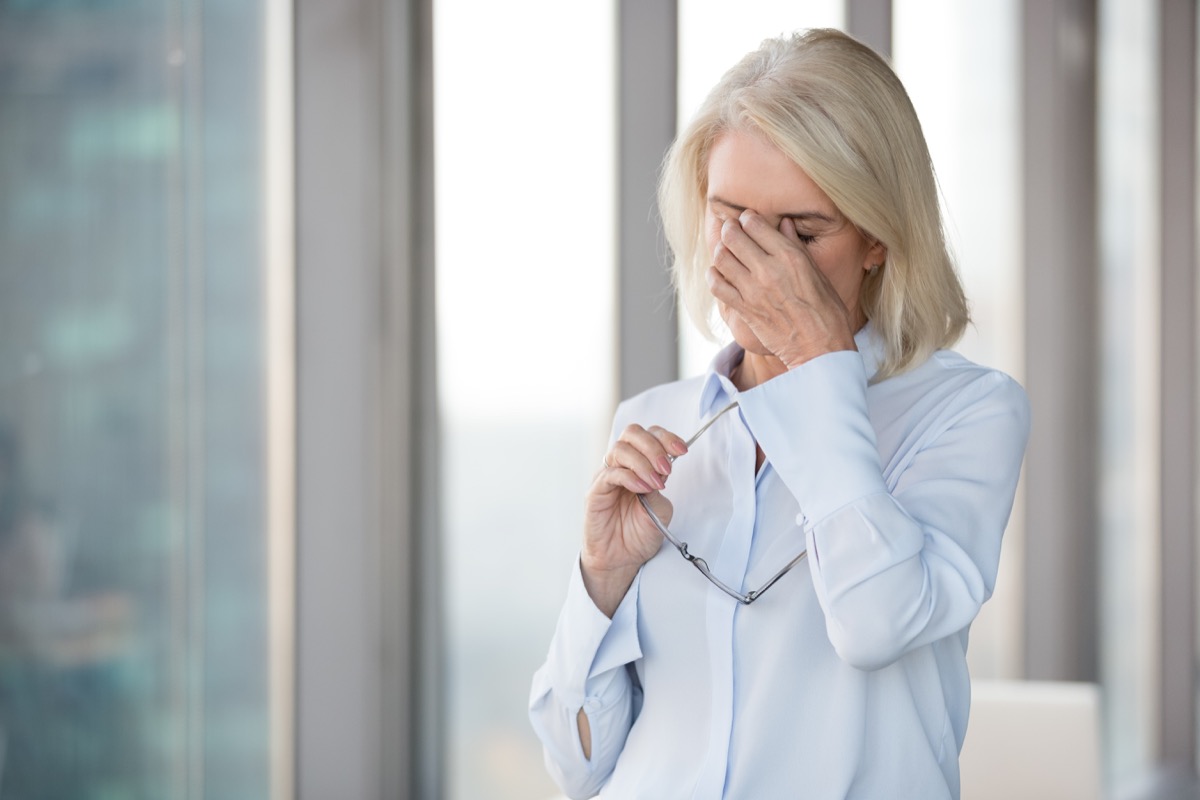 "The most significant ocular symptom experienced by those suffering from coronavirus disease 2019 (COVID-19) was sore eyes, according to new research published in BMJ Open Ophthalmology," reports the Center for Biosimilars. "Although COVID-19 is primarily a respiratory illness, with the most common symptoms being continuous cough and high temperature, previous research has shown ocular manifestations may present in some individuals with the disease. One study conducted in China found that among children diagnosed with COVID-19, the most common ocular symptoms included conjunctival discharge, eye rubbing, and conjunctival congestion."
3
You May Suffer a Body Ache
Dr. Anthony Fauci, the nation's top infectious disease expert and the director of the National Institute of Allergy and Infectious Diseases, has described these muscle aches as "myalgia." Another celebrity talk show host, Ellen DeGeneres, complained of back pain for example. "One thing they don't tell you is you get, somehow, excruciating back pain," she said, adding that she "didn't know that was a symptom." "Who knew? How come?" DeGeneres said. "Back pain. Bad."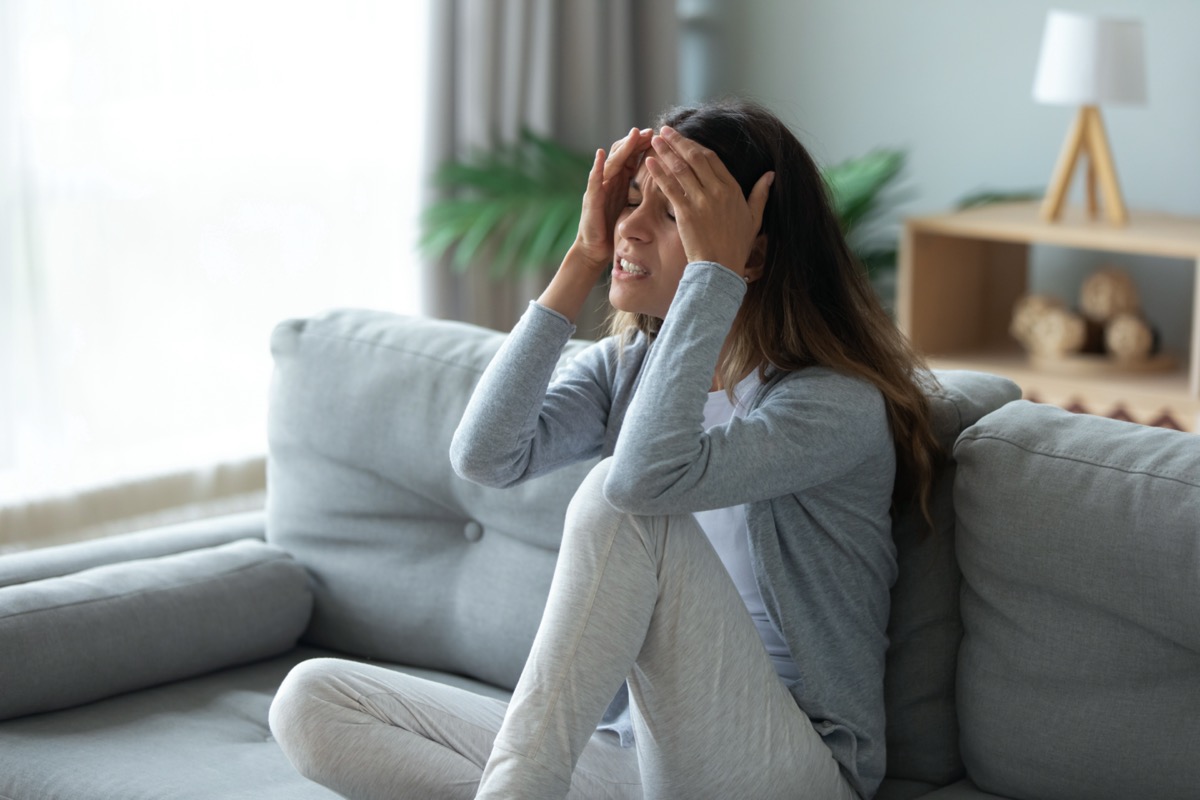 "Vertigo or dizziness has recently been described as a clinical manifestation of COVID-19. Countless studies, emerging daily from various parts of the world, have revealed dizziness as one of the main clinical manifestations of COVID-19," reports one study in the SAGE Public Health Emergency Collection. "This is not surprising as dizziness has historically been associated with viral infections."
5
You May Have Vomiting or Nausea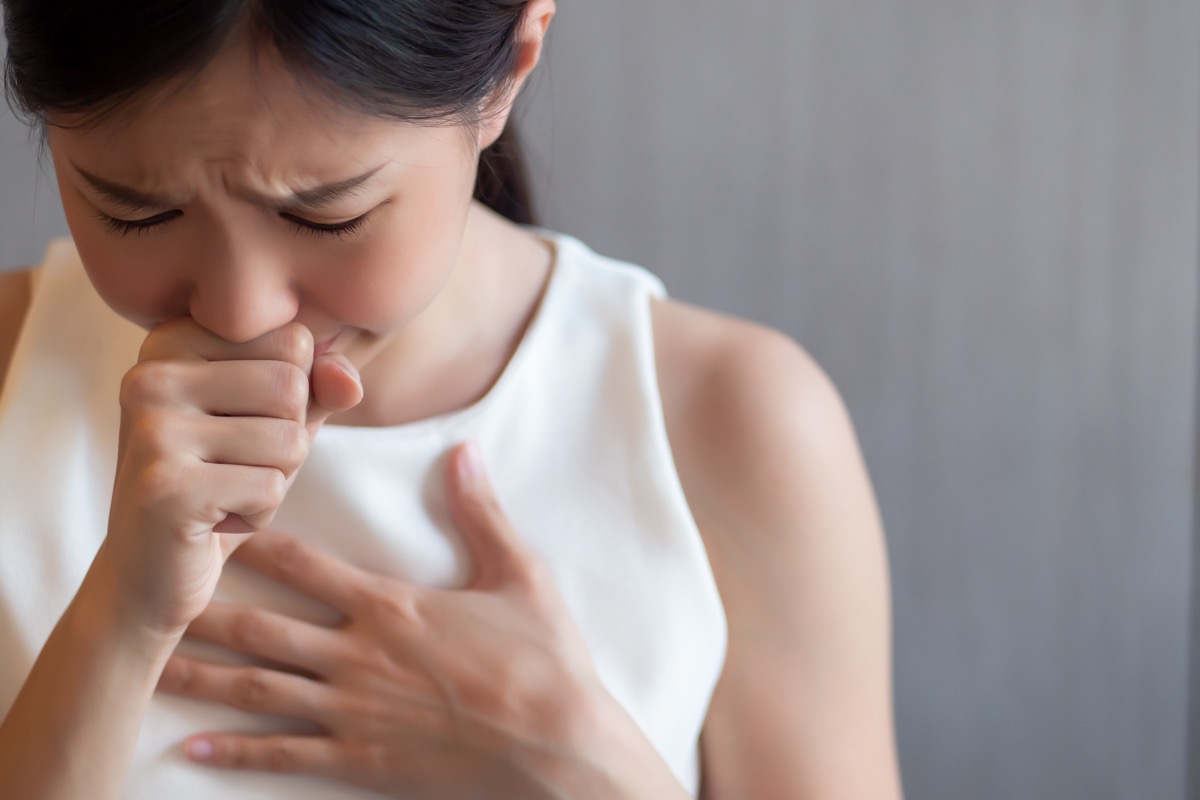 Osbourne mentioned having "sickness," and we take her meaning in the British sense of "sick," meaning throwing up, although that is not confirmed. What is confirmed is that nausea and vomiting are common symptoms of COVID-19.
RELATED: 7 Tips You Must Follow to Avoid COVID, Say Doctors
6
You May Lose Your Sense of Taste or Smell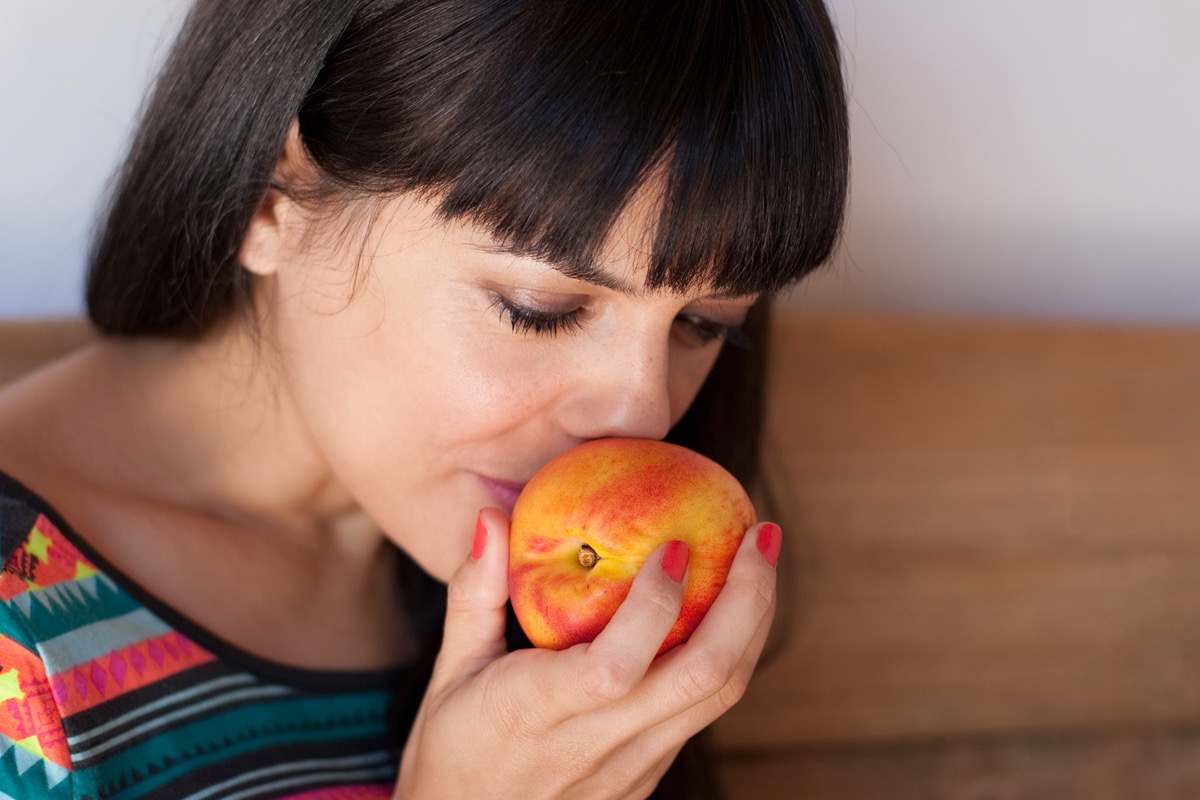 "I still can't smell very much or taste very much," Osbourne said. This is a "telltale sign" of COVID-19, according to Fauci. "Temporary loss of smell, or anosmia, is the main neurological symptom and one of the earliest and most commonly reported indicators of COVID-19. Studies suggest it better predicts the disease than other well-known symptoms such as fever and cough, but the underlying mechanisms for loss of smell in patients with COVID-19 have been unclear," according to Harvard Health.6254a4d1642c605c54bf1cab17d50f1e
7
You May Feel Fatigue That Lasts Long After the Virus Passes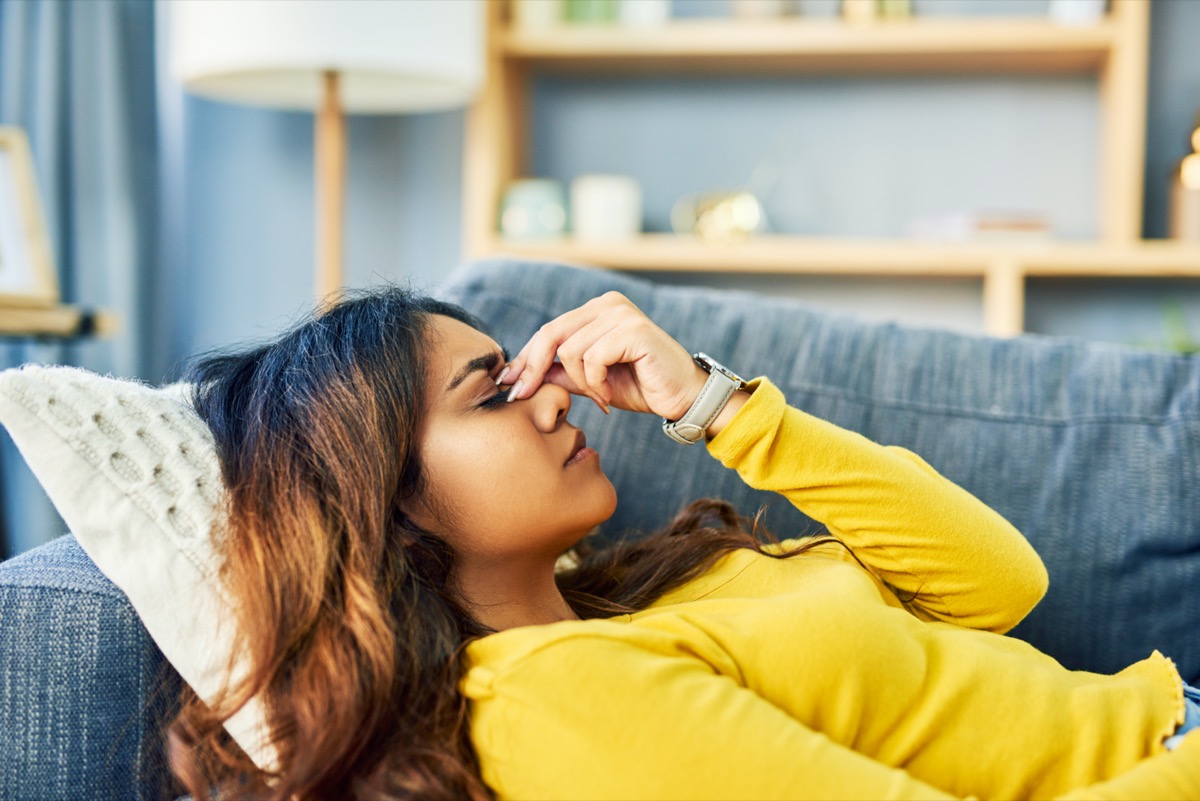 "I'm feeling really fine now, except that I'm still very tired. I nod off at ridiculous times of the day," Osbourne said. For many people, dubbed "long haulers," this fatigue can be profound. "There's people who are much worse than I got it, they have it much worse. And I just think I came out very lucky."
8
How to Survive This Pandemic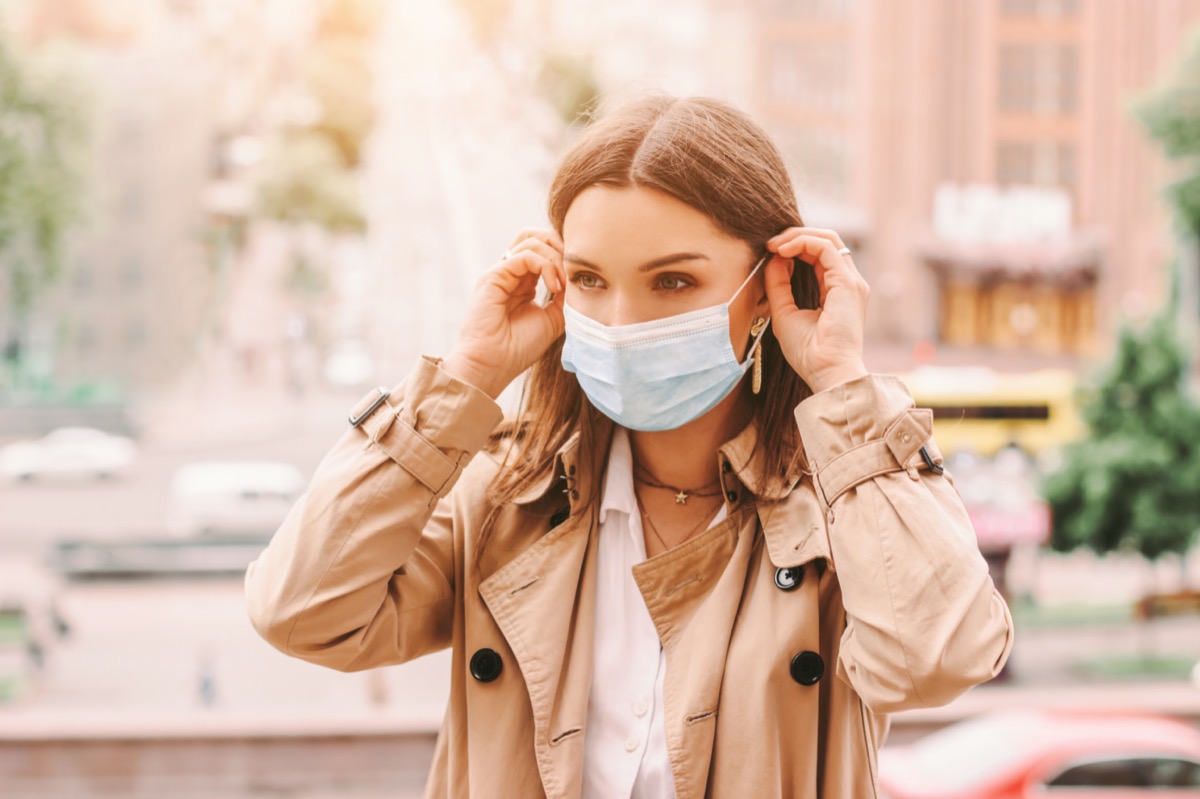 If you experience any of the symptoms mentioned here—as well as a fever or chills, cough, or shortness of breath—call a medical professional. And follow Fauci's fundamentals and help end this surge, no matter where you live—wear a face mask, social distance, avoid large crowds, don't go indoors with people you're not sheltering with (especially in bars), practice good hand hygiene, get vaccinated when it becomes available to you, and to protect your life and the lives of others, don't visit any of these 35 Places You're Most Likely to Catch COVID.
Alek Korab
Alek Korab is a Co-Founder and Managing Editor of the ETNT Health channel on Eat This, Not That!
Read more about Alek