You're Now Mandated to Wear a Face Mask in These 8 States
They need them due to high hospitalizations.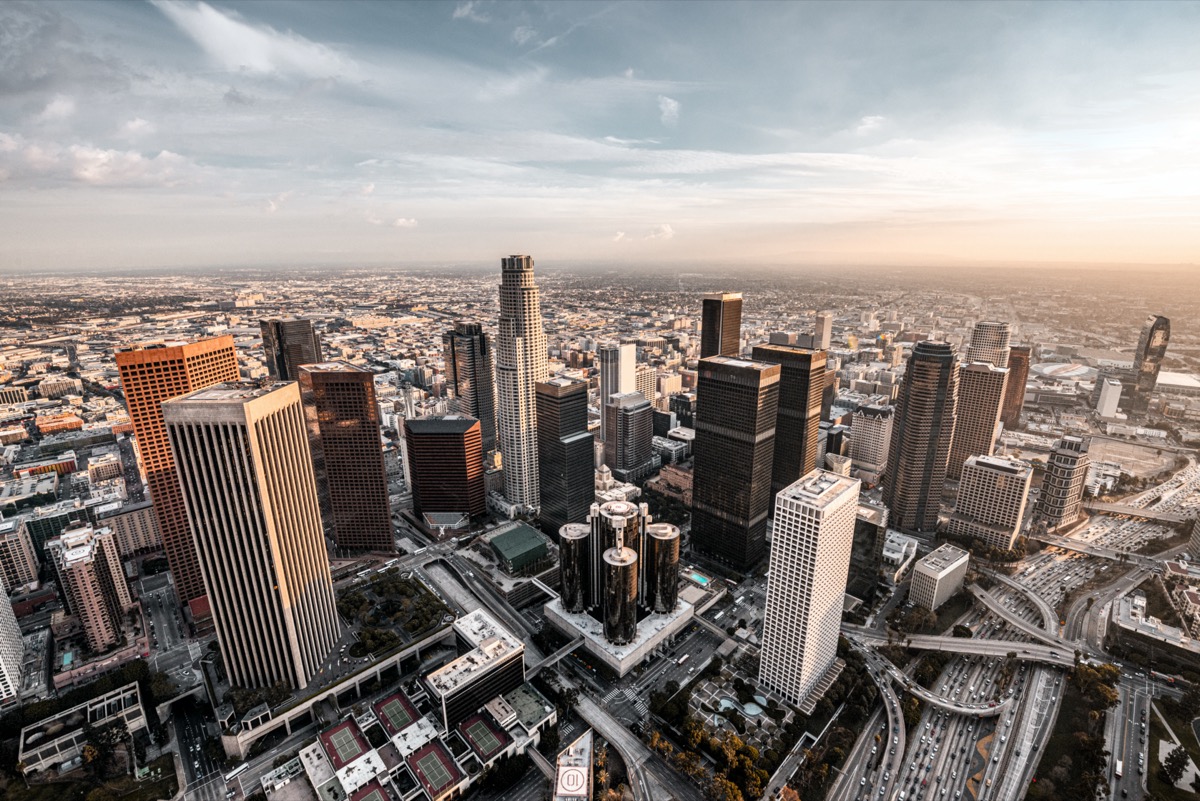 Once just a scourge in the south, the Delta variant is now responsible for the hospitalizations and deaths everywhere from Florida to Hawaii to Oregon to Illinois—and the states are following suit, issuing mask mandates to help stop the spread. Read on to see which 8 states have mask mandates right now, including one that was just announced—and to ensure your health and the health of others, don't miss these Sure Signs You Have "Long" COVID and May Not Even Know It.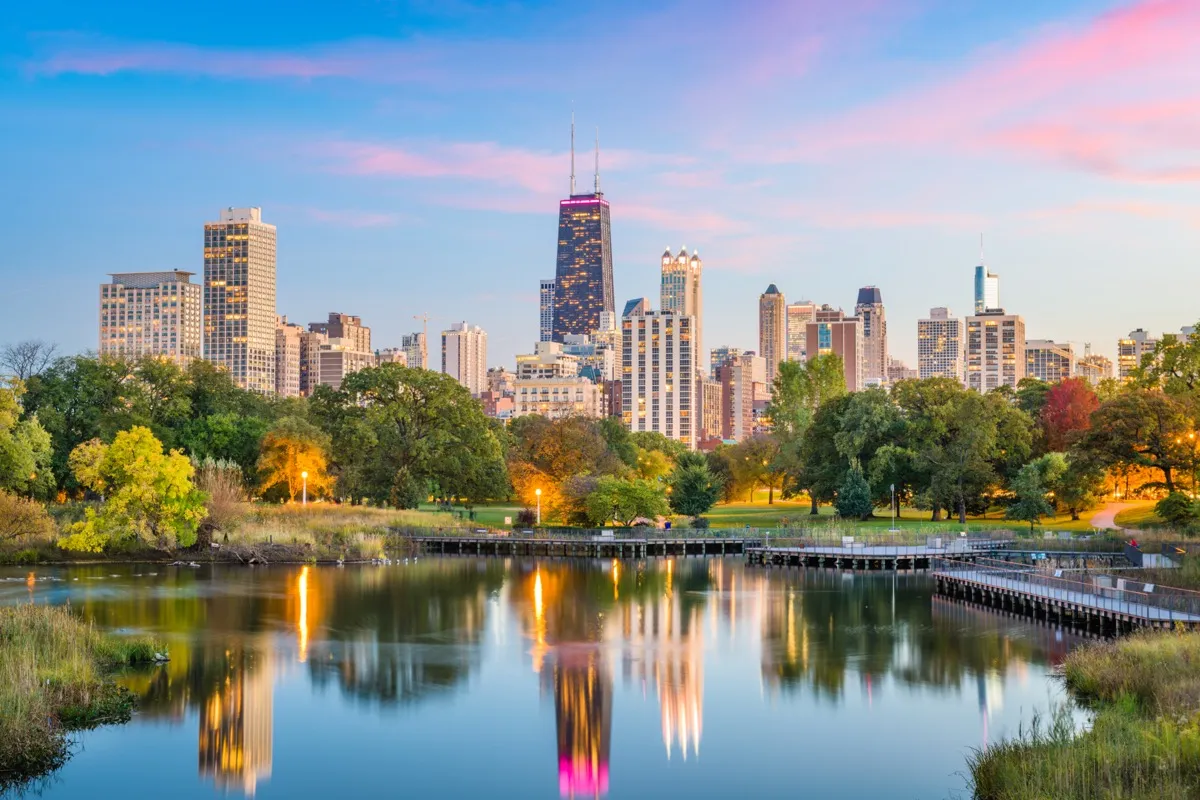 "Illinois Gov. J.B. Pritzker has reinstated a mask mandate for the state, requiring masks indoors for residents as he says the state is 'running out of time as our hospitals run out of beds,'" reports 5 Chicago. "The new indoor mask mandate, similar to mandates already handed down in Cook County and Chicago, will begin Monday and require facial coverings in indoor settings, regardless of COVID vaccination status." "Illinois will join several other states that have reinstituted statewide indoor mask requirements, regardless of vaccination status, effective on Monday," Pritzker said. "Masks work. Period."6254a4d1642c605c54bf1cab17d50f1e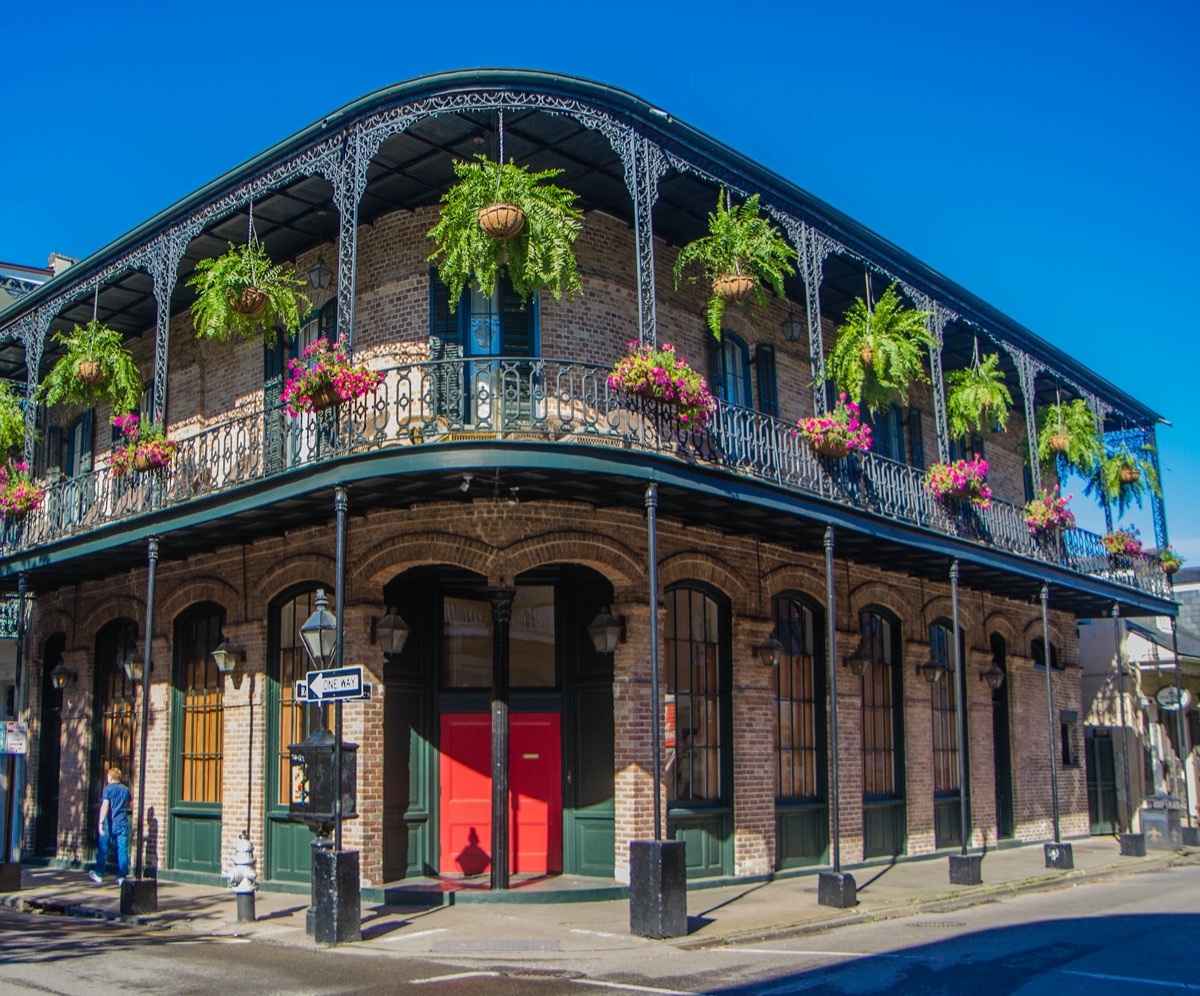 Says the state: "Gov. John Bel Edwards has temporarily reinstated Louisiana's statewide mask mandate indoors for all people age five and older as COVID-19 cases and hospitalizations continue to rise across Louisiana, threatening the ability of Louisiana's hospitals to deliver care during this fourth surge of COVID. Louisiana is currently in the worst surge of the COVID-19 pandemic so far in terms of case growth rate, percent positivity and hospitalizations."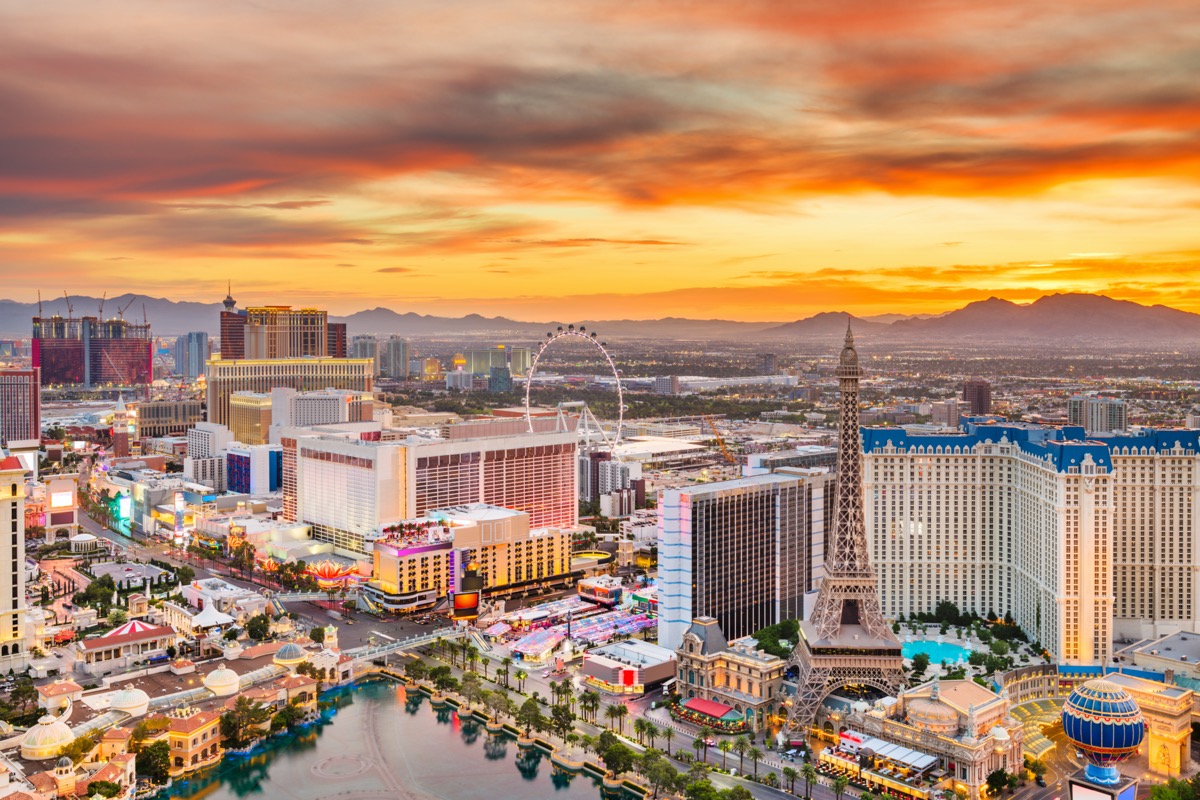 "Large events held in Nevada can add themselves to the growing number of places in the U.S. where people in crowds are asked to prove they have been inoculated against COVID-19, the governor said Monday," reports the AP. "Democratic Gov. Steve Sisolak said that large indoor venues in cities like Las Vegas and Reno will be allowed to opt out of the state's mask requirements if they verify their guests are vaccinated." "This is cutting edge. There's no other venues in the country that are doing this," Sisolak said. "I think it is going to get people more people wanting to go to an event because they know that when they walk in that arena, or that stadium, everybody's vaccinated."
"New Mexico's Democratic Governor Michelle Grisham has announced a temporary indoor mask mandate following a 90 percent increase in statewide COVID-19 hospitalizations over the last two weeks," reports Newsweek. "The mandate applies to everyone in the state ages two or above, regardless of vaccination status. It will remain in place until Monday, September 20 at the earliest."
"On Aug. 24, Governor Kate Brown announced a new rule that will require people in Oregon to mask in most public outdoor settings — regardless of vaccination status — where physical distancing is not possible. The rule will go into effect Friday, Aug. 27.
Masks, face coverings or face shields are required in all indoor spaces."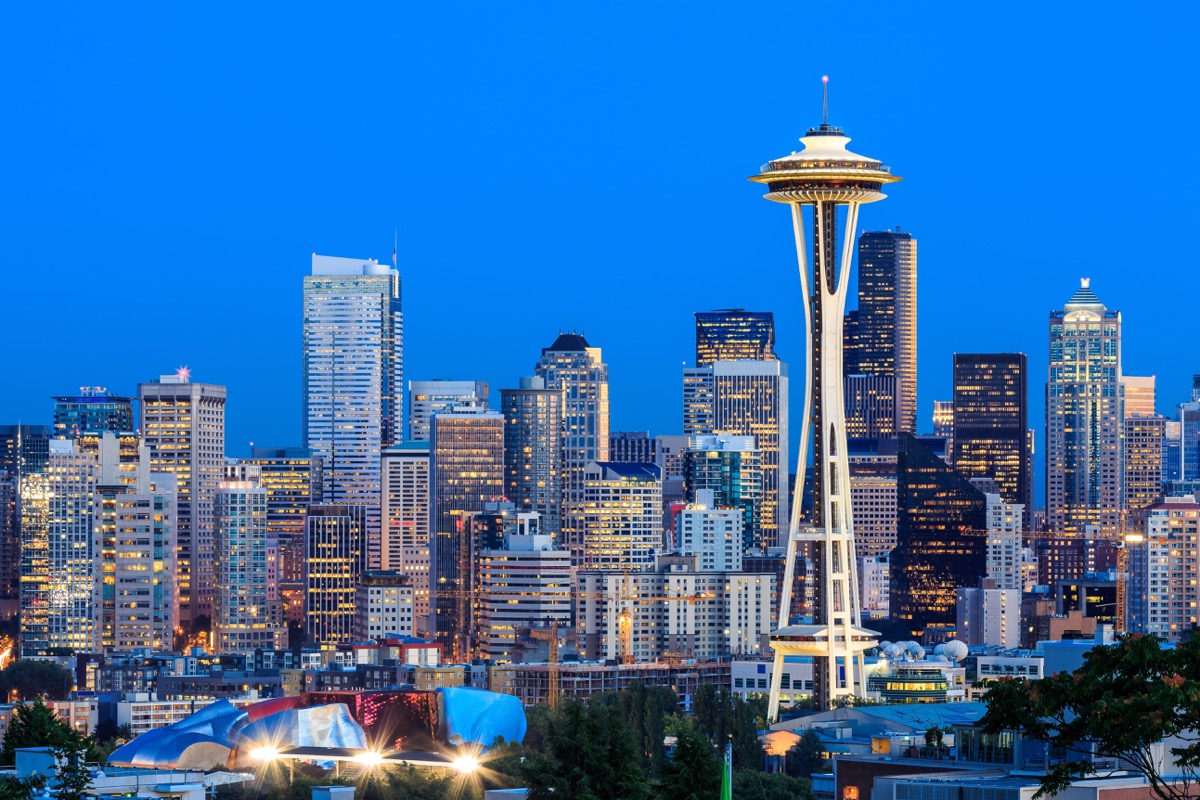 The state is "requiring face masks for everyone over five years of age in most public indoor settings regardless of vaccination status. These include places like grocery stores, malls, gyms, and community centers. Masks are strongly recommended in crowded outdoor settings like sporting events, fairs, and concerts where physical distancing is not possible. The order reflects the recommendations of all 35 local health officers in the state of Washington and recent changes to CDC guidance that all people, regardless of vaccination status, wear masks in indoor public settings, in areas of substantial or high transmission. With the rise of the more infectious Delta variant, every county in Washington is currently categorized as having substantial or high transmission."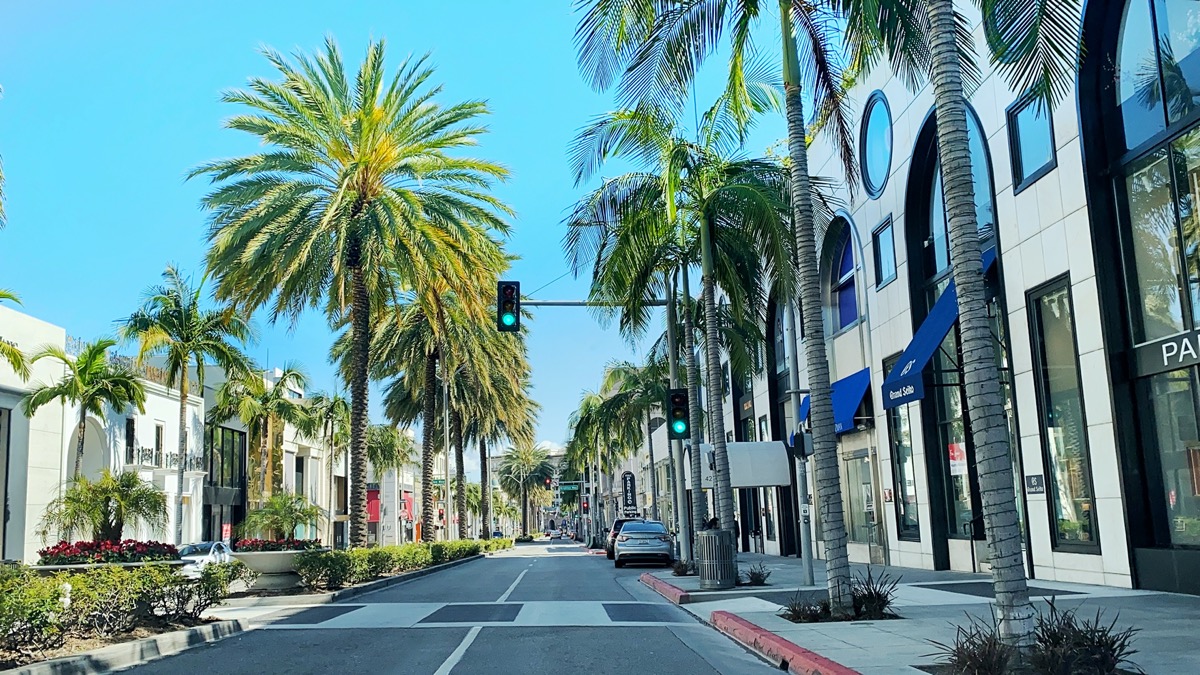 "Officials with California's Division of Occupational Safety and Health (Cal/OSHA) are urging employers and workers within the state to begin wearing face coverings indoors regardless of their vaccination status. Last month, California's Department of Public Health updated its masking guidance in response to an uptick in state COVID-19 cases and hospitalizations," reports ABC 7. "The guidance says that all people should wear face masks in public indoor places regardless of vaccination status." There is a mask mandate for public schools.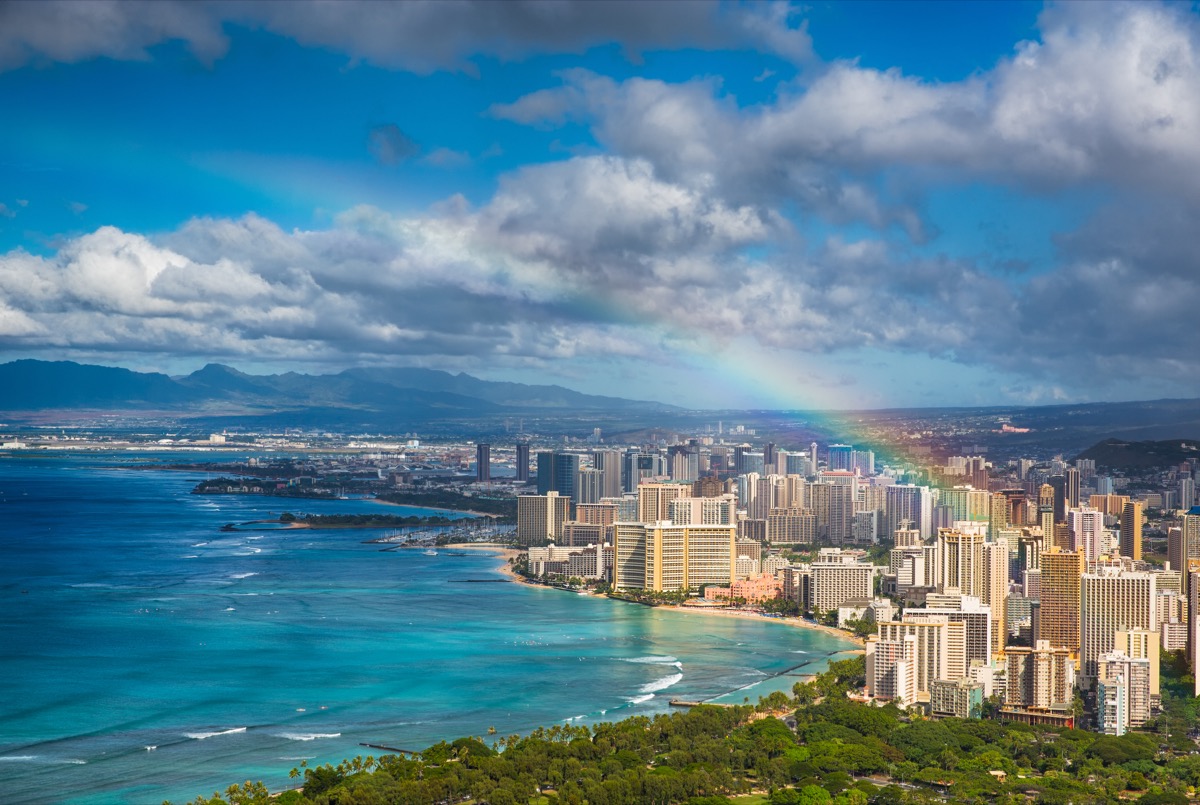 "It is not a good time to travel to the islands." "Gov. David Ige on Monday emphatically asked visitors and residents alike to limit travel to the Aloha State only for essential business purposes because the surge of COVID-19 cases has overwhelmed Hawaii's health care system," says West Hawaii Today. "Ige said he is aware that many of Hawaii's businesses are struggling, and that his call to reduce travel to the islands will impact the number of people who will fly here." "But I also would like to point out that our hospitals are at capacity," he said. "Our ICUs are full. We are working on surge plans at every facility to expand capacity. We're transitioning acute care beds to be able to support those that are sick. And so, I do know that that's a risk, but I believe as a community that's a risk that we have to take, to discourage travel to the islands until we can get to a better place with our health care facilities."
9
How to Stay Safe Out There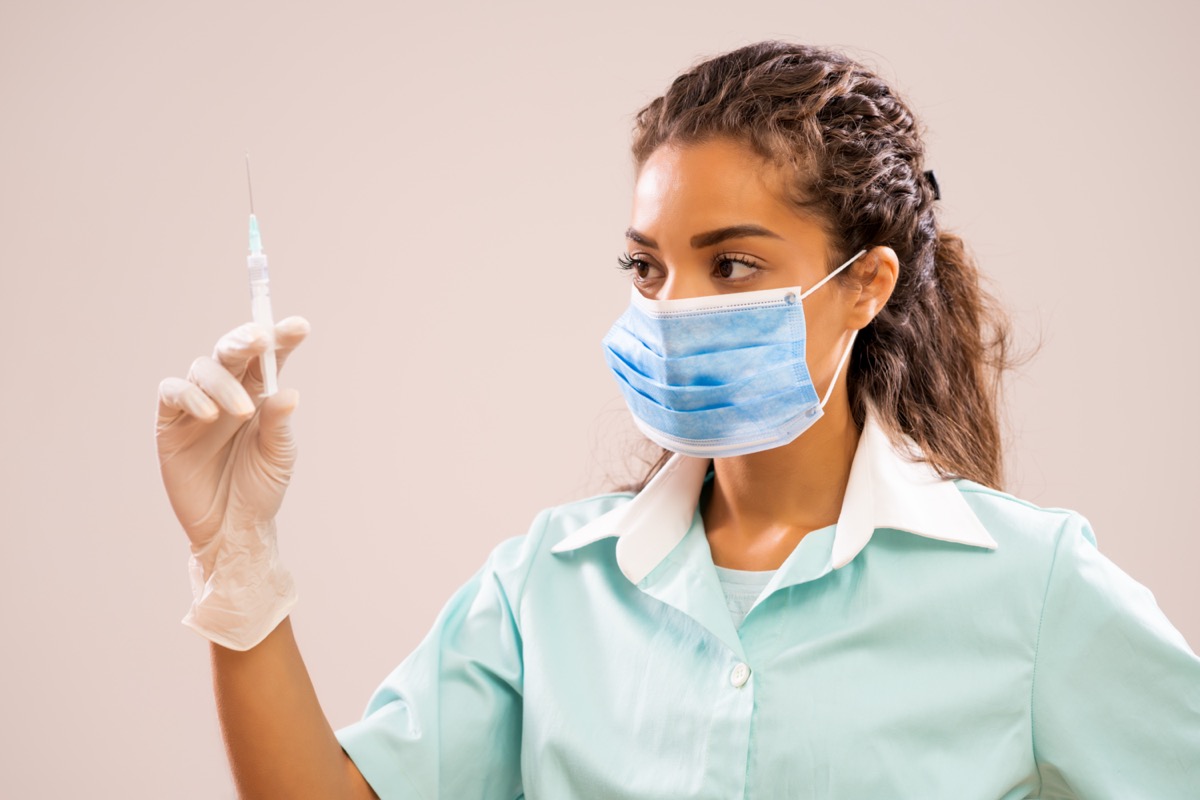 No matter where you live, follow the public health fundamentals and help end this pandemic, no matter where you live—get vaccinated ASAP; if you live in an area with low vaccination rates, wear an N95 face mask, don't travel, social distance, avoid large crowds, don't go indoors with people you're not sheltering with (especially in bars), practice good hand hygiene, and to protect your life and the lives of others, don't visit any of these 35 Places You're Most Likely to Catch COVID.
Alek Korab
Alek Korab is a Co-Founder and Managing Editor of the ETNT Health channel on Eat This, Not That!
Read more about Alek