Experts Warn of New "COVID on Steroids"
The Delta variant, originally found in India, is in the USA.
The coronavirus pandemic is slowing, as vaccines prove effective. But don't overlook the reality: many Americans are still in danger, especially now that there's a new Delta variant that is more transmissible than others. It's "a more virulent strain," Andy Slavitt, former White House senior adviser for COVID-19 response, told CNN. "This is like COVID on steroids. You can be around people for less time and still get exposed." Read on until the very end to see if you may be at risk—and to ensure your health and the health of others, don't miss these Sure Signs You Have "Long" COVID and May Not Even Know It.
1
If You Are Only Partially Vaccinated, You Are At Risk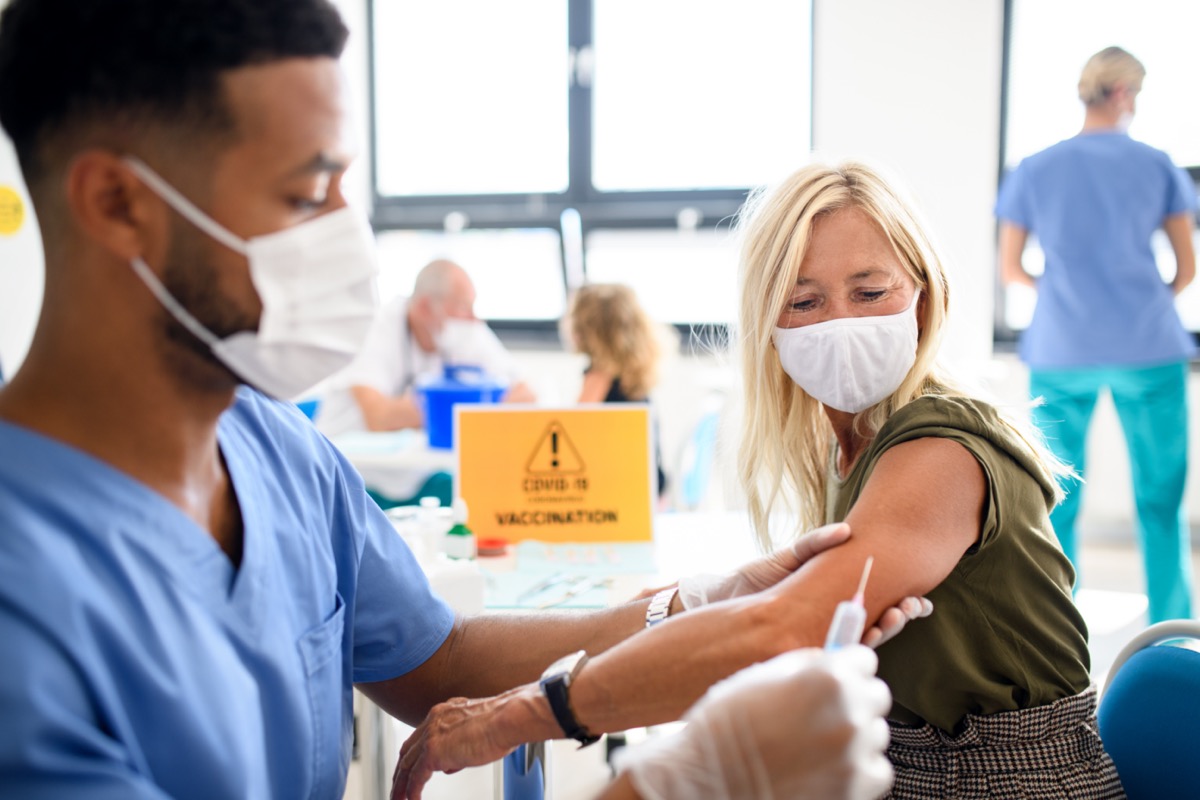 "It typically takes two weeks after you are fully vaccinated for the body to build protection (immunity) against the virus that causes COVID-19. If you are not vaccinated, find a vaccine. Keep taking all precautions until you are fully vaccinated," says the CDC. 
Wear a face mask that fits snugly and is double layered, don't travel, social distance, avoid large crowds, don't go indoors with people you're not sheltering with (especially in bars) and practice good hand hygiene.
2
If You Are Not Vaccinated, You Are At Risk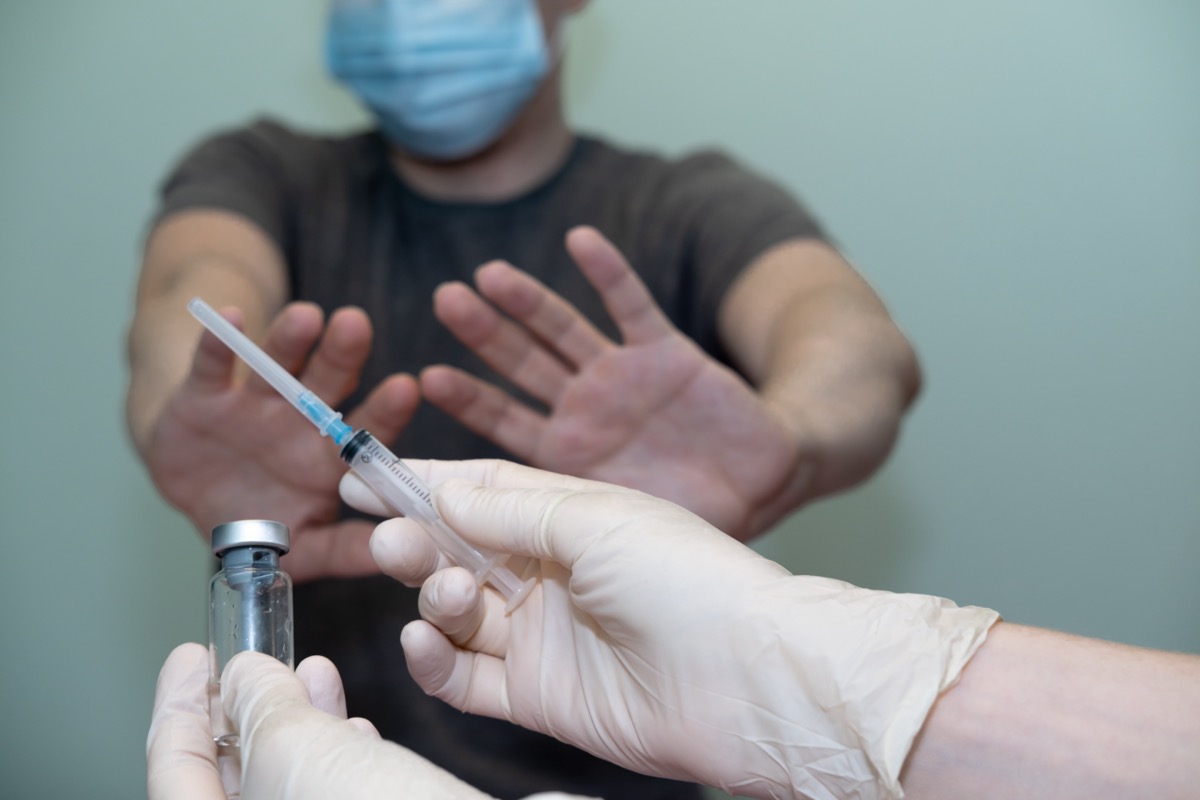 Needless to say, if you have not been vaccinated, you remain in danger of catching coronavirus, especially in the form of this dangerous new variant. The CDC has labeled it a "variant of concern"—"a variant for which there is evidence of an increase in transmissibility, more severe disease (e.g.,  increased hospitalizations or deaths), significant reduction in neutralization by antibodies generated during previous infection or vaccination, reduced effectiveness of treatments or vaccines, or diagnostic detection failures." Be concerned.
3
Dr. Fauci Has Warned Us About These Variants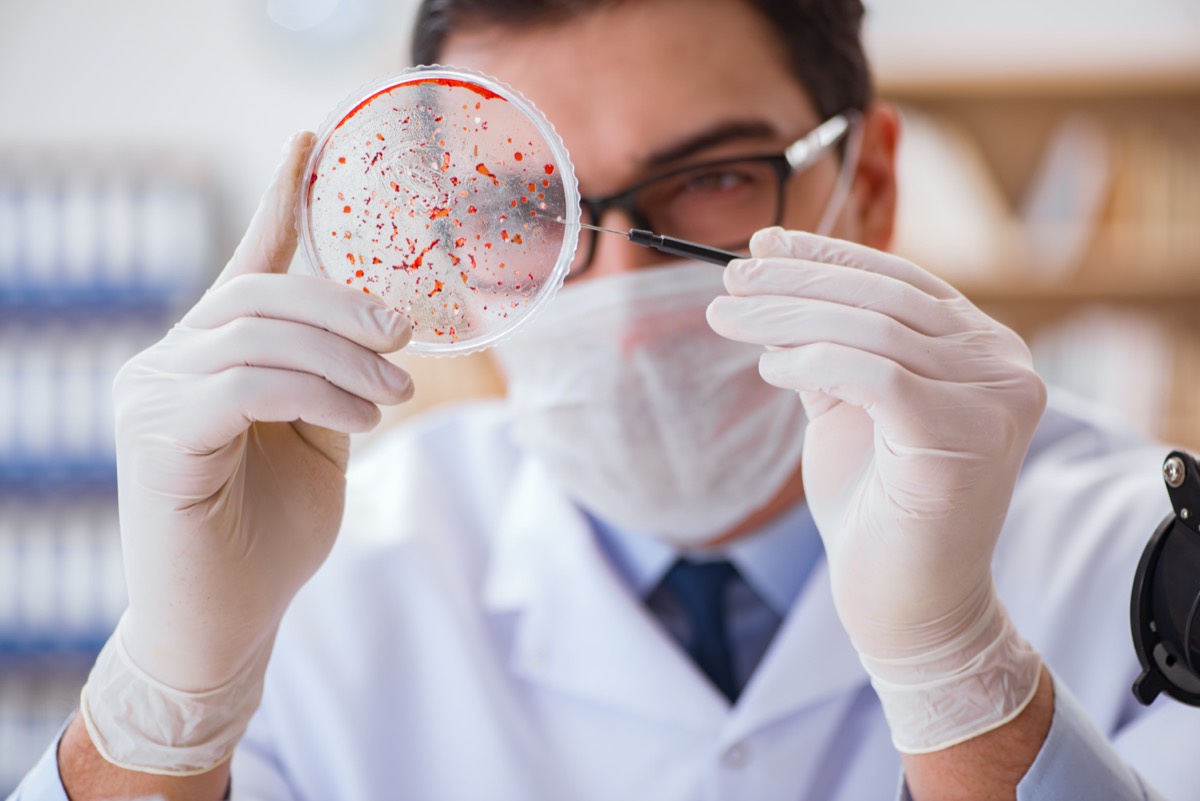 When asked about the Delta variant, which "is leading to spikes and hospitalizations in UK and Germany," Dr. Fauci, speaking during an interview with Conversations on Health Care with hosts Mark Masselli and Margaret Flinter, confirmed that the vaccines available right now, "work quite well against the variants" including the B.1.617.2. "We know now from the study, from the Pfizer drug, at least that it's about 88% effective," he said. "So we're, we're in good shape with regard to the vaccines that we have." But he said: "We may not be so lucky the next time around that the variant that emerges is one that a vaccine is able to cover. It may be that it eludes the protection of the vaccine. So we've been fortunate thus far, but we can't count on being so fortunate forever, which means we've got to get the rest of the world vaccinated."
4
The Vaccines Stop You From Getting Infected—But Also Make Possible Infections Less Bad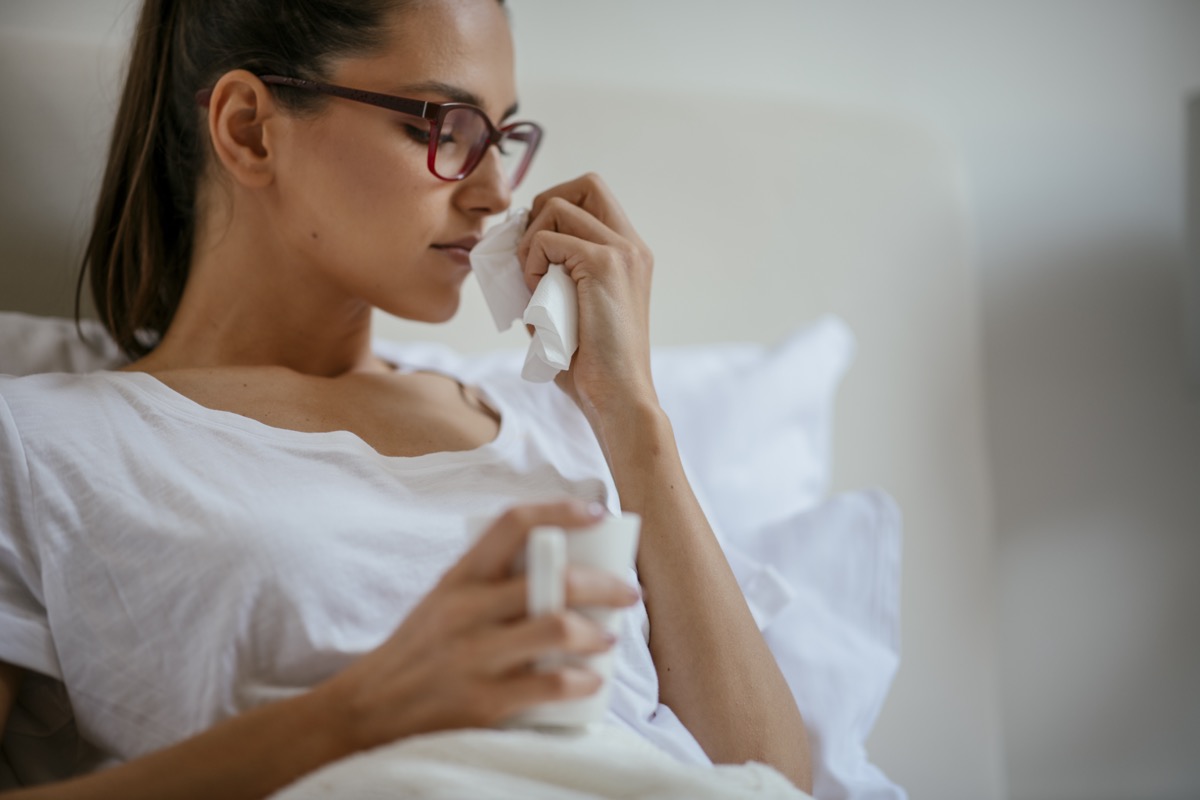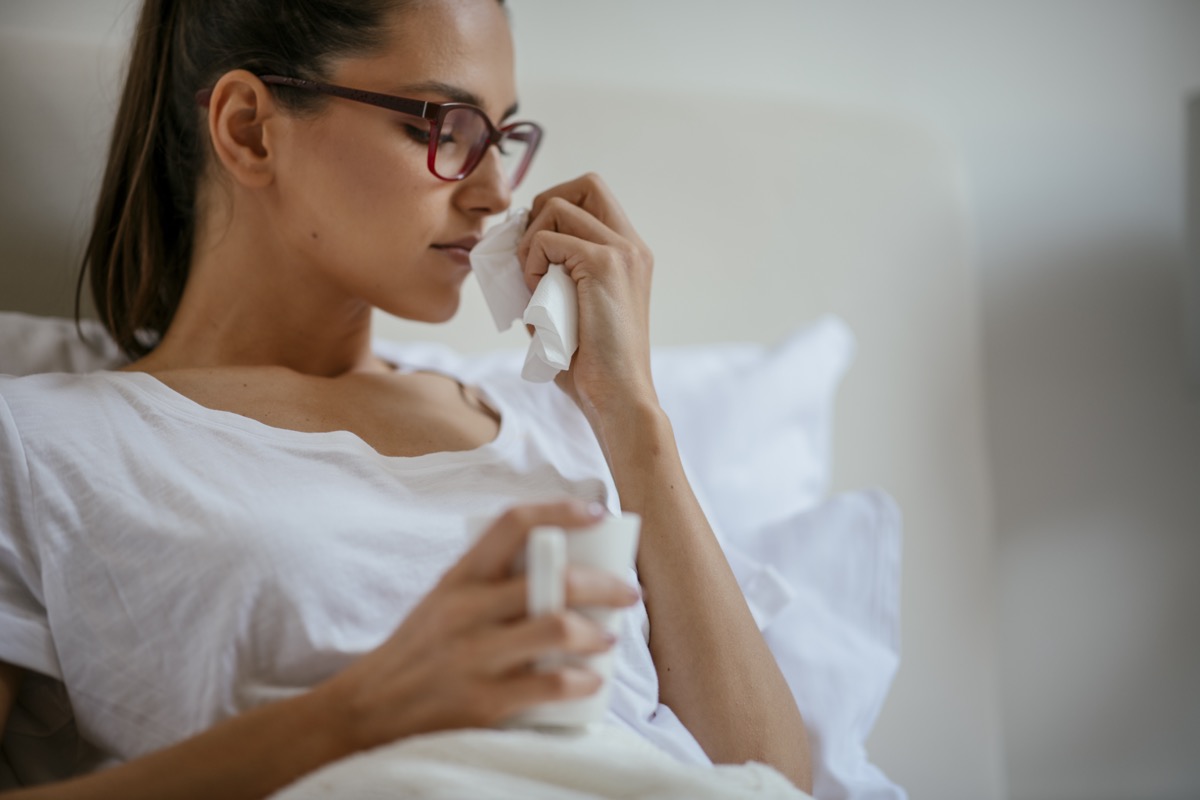 "A new CDC study finds the mRNA COVID-19 vaccines authorized by the Food and Drug Administration (Pfizer-BioNTech and Moderna) reduce the risk of infection by 91 percent for fully vaccinated people," says a new CDC report. "This adds to the growing body of real-world evidence of their effectiveness. Importantly, this study also is among the first to show that mRNA vaccination benefits people who get COVID-19 despite being fully vaccinated (14 or more days after dose 2) or partially vaccinated (14 or more days after dose 1 to 13 days after dose 2)." "COVID-19 vaccines are a critical tool in overcoming this pandemic," said CDC Director Rochelle P. Walensky, MD, MPH. "Findings from the extended timeframe of this study add to accumulating evidence that mRNA COVID-19 vaccines are effective and should prevent most infections — but that fully vaccinated people who still get COVID-19 are likely to have milder, shorter illness and appear to be less likely to spread the virus to others. These benefits are another important reason to get vaccinated." 
RELATED: 9 Everyday Habits That Might Lead to Dementia, Say Experts
5
How You Can Get Through This Pandemic OK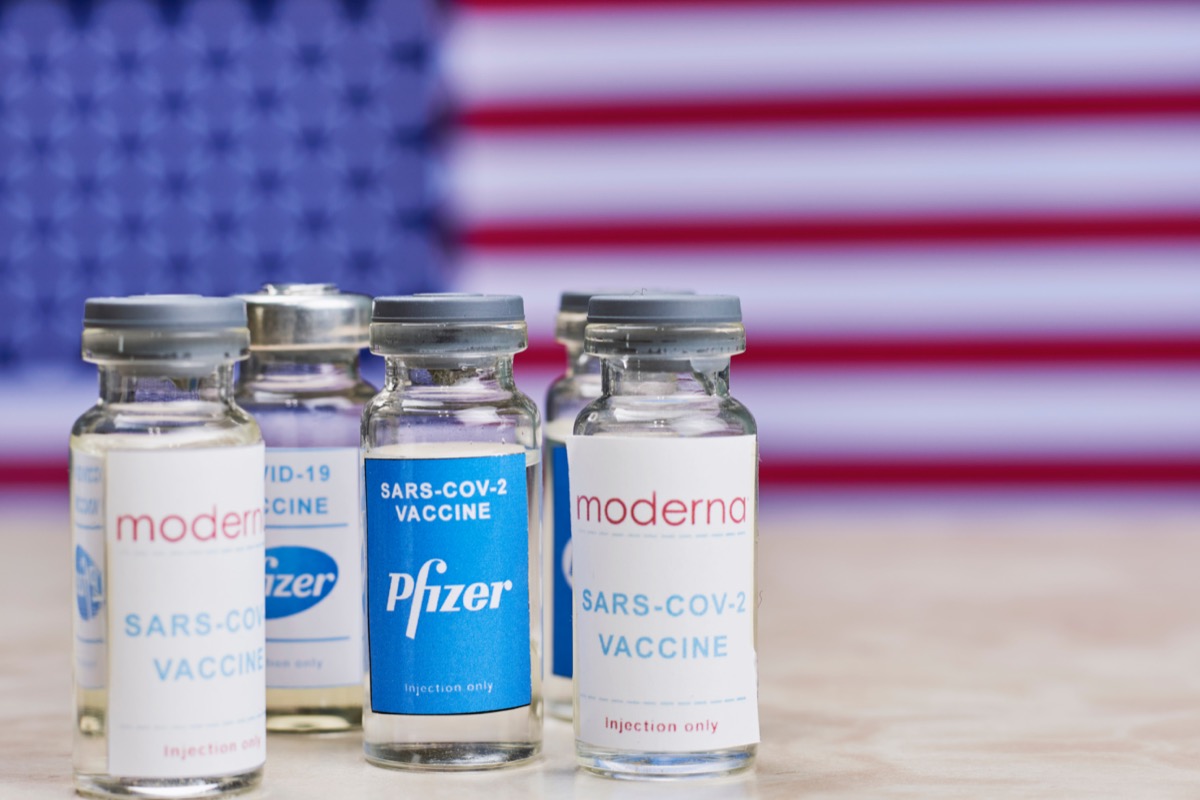 Get vaccinated, if you haven't yet. "Cases are continuing to decrease in most parts of the United States," says the CDC. "The 7-day average of daily new cases is 12,192, down 15.8% from the previous week. Get vaccinated as soon as you can." You don't want to be the person who loses the race right at the finish line; COVID isn't just fatal, it can also result in life-altering illnesses or Post-COVID Syndrome. And to be safe until you're vaccinated, don't visit any of these 35 Places You're Most Likely to Catch COVID.
Alek Korab is a Co-Founder and Managing Editor of the ETNT Health channel on
Eat This, Not That!
Read more