COVID Symptoms Normally Appear in This Order, Study Finds
The fever is often the first sign.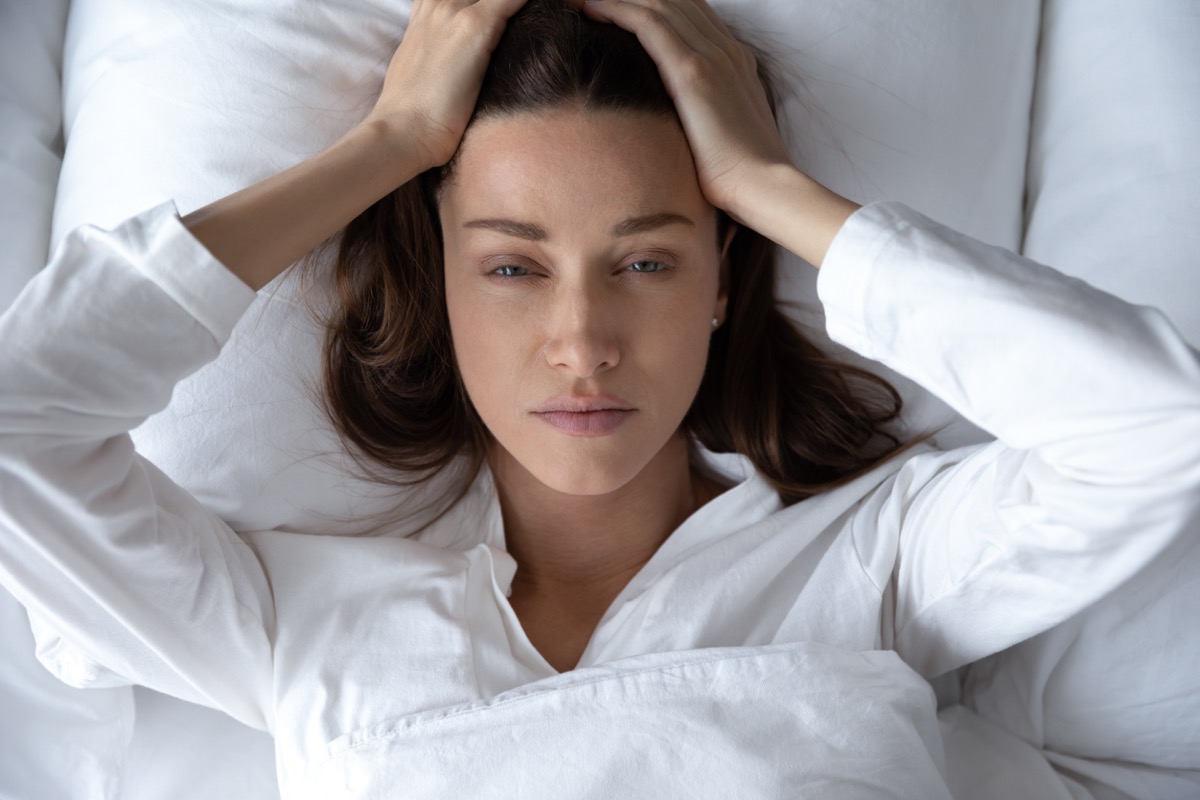 Whether you believe the coronavirus is a deadly virus worth observing public health measures to avoid—or an overblown "flu"—there's one thing anyone could agree with: It'd be good to know if you had it. That's why one study, published in the journal Frontiers in Public Health, and led by experts at the USC Michelson Center's Convergent Science Institute in Cancer, proved so engaging: researchers said they discovered the order COVID symptoms usually presented themselves. "COVID-19 patients have symptoms similar to other common illnesses," wrote the authors. Read on to see the distinguishing order in which they usually appear—and to ensure your health and the health of others, don't miss these Sure Signs You've Already Had Coronavirus. 
1
You're Most Likely to Get a Fever First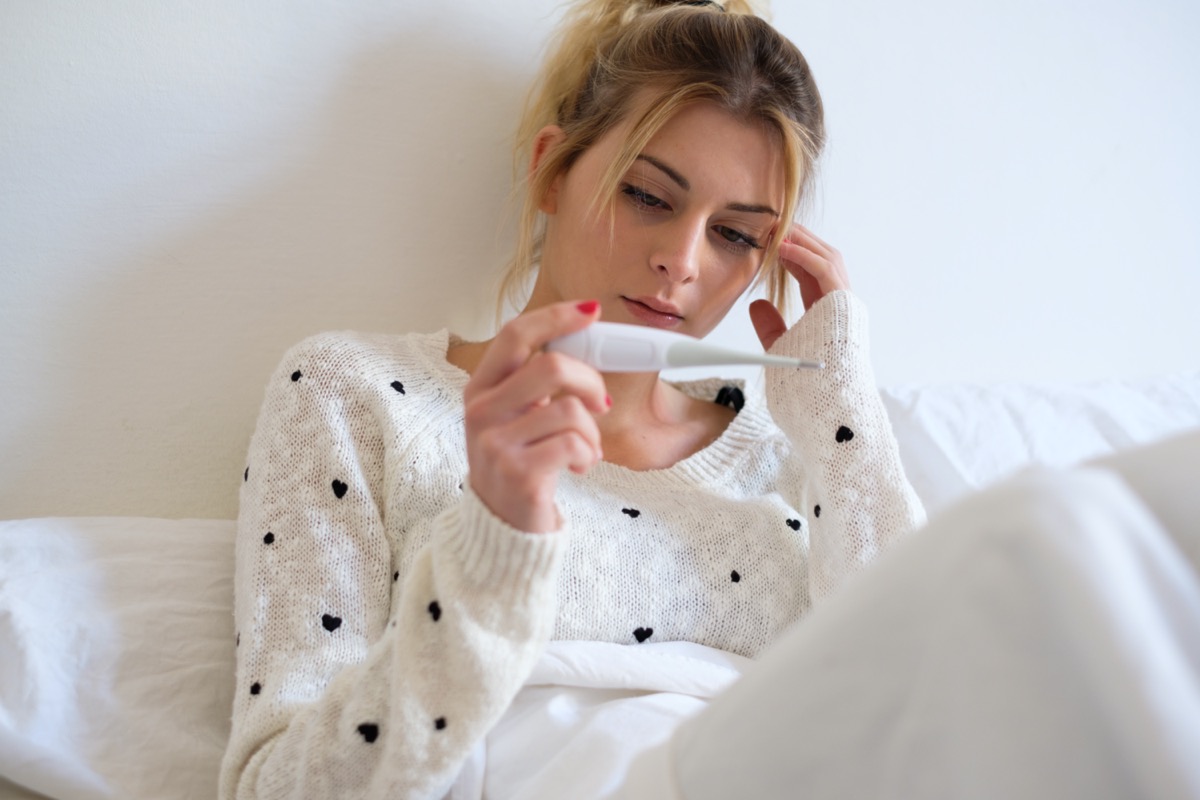 "It starts off, in many cases, like the flu," reports the Mercury News. You may have a fever of 100.4 or above. "But that can be misleading, because some patients never develop a fever."
2
Then a Cough and Muscle Pain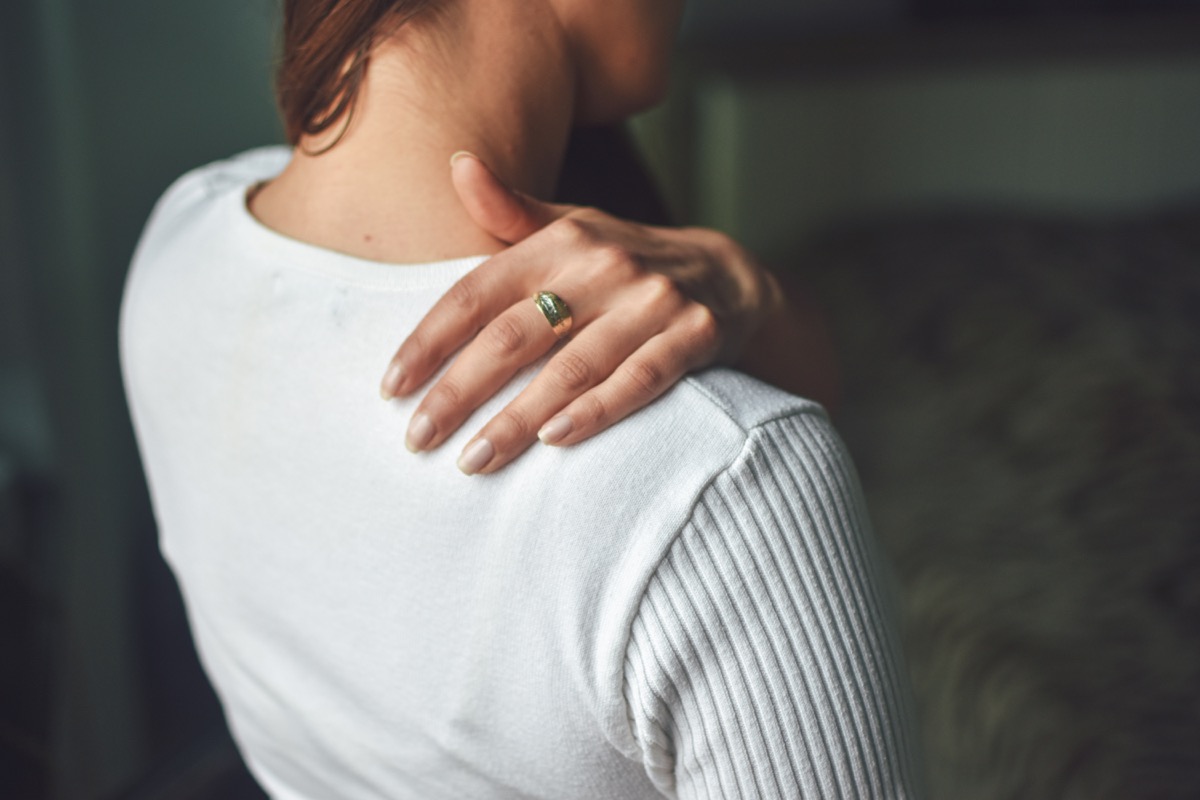 Dr. Anthony Fauci, the nation's top infectious disease expert and the director of the National Institute of Allergy and Infectious Diseases, has warned of a cough and "myalgia," which are muscle aches and pains. The cough is usually dry and produces no phlegm.
3
Then Nausea or Vomiting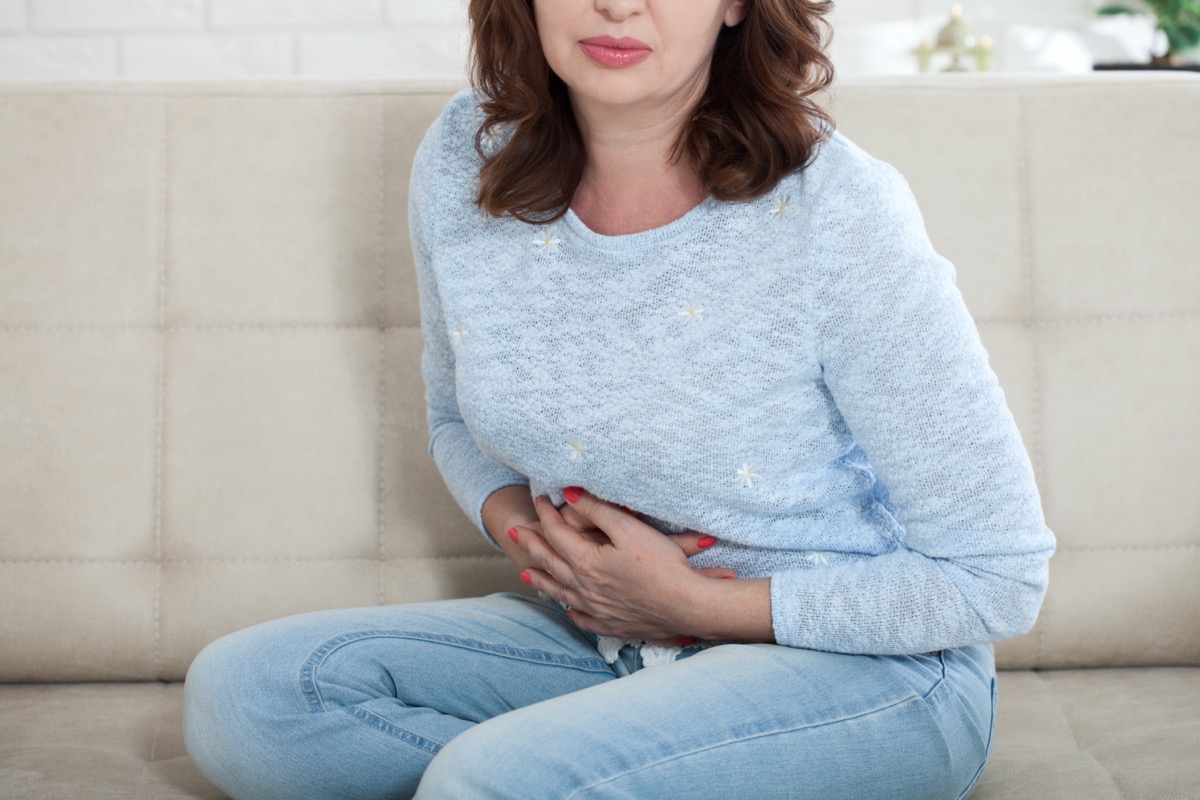 "Fever, cough and shortness of breath are the classic symptoms of COVID-19, but there may be gastrointestinal symptoms, such as nausea and diarrhea, that are getting missed, according to a Stanford Medicine study," reports the University. "Researchers found that, in addition to upper respiratory symptoms, a significant number of those sick with the new virus also suffered from loss of appetite, nausea, vomiting and diarrhea."
4
Finally, it May End With Diarrhea
Yes, as mentioned, diarrhea can be a symptom—often the final one. If you feel better after, be grateful—those with Post-COVID Syndrome may have gastrointestinal issues—or issues like fatigue, hair loss and neurological problems—for months, possibly years, possibly life. 6254a4d1642c605c54bf1cab17d50f1e
5
There Are Of Course Other Symptoms—and the Order May Vary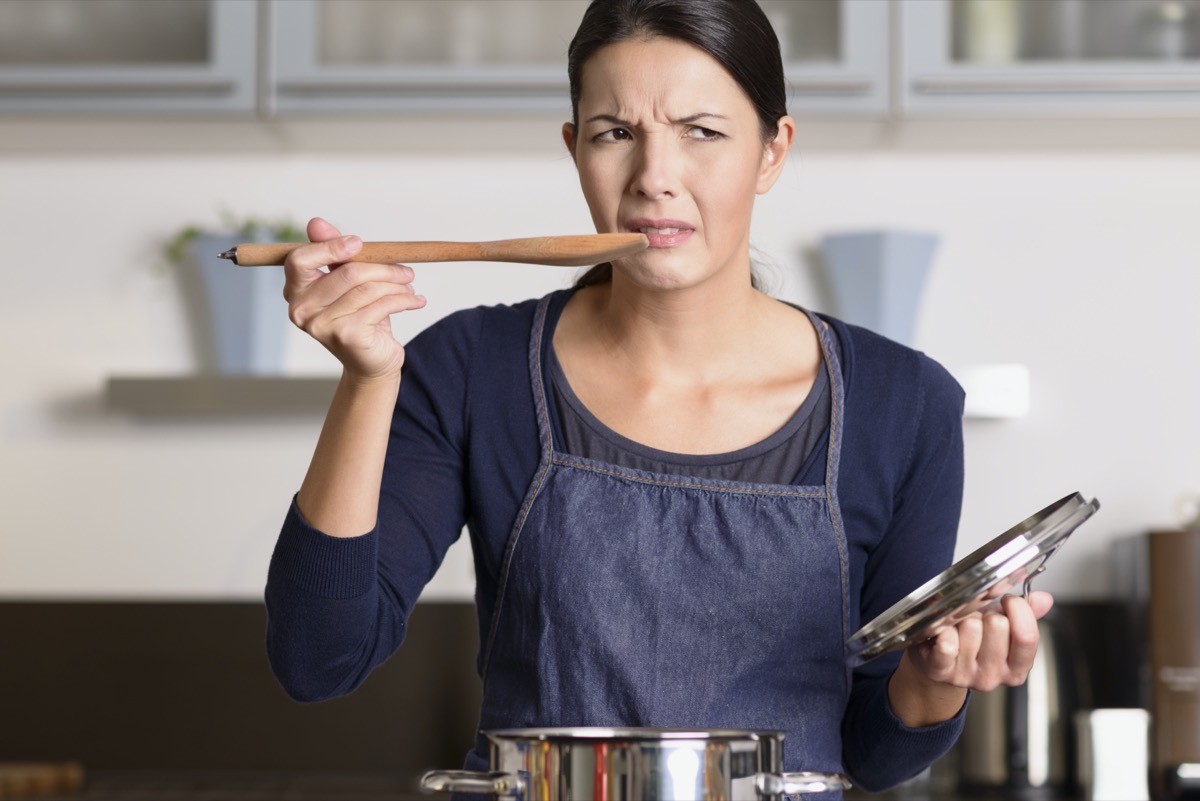 One of the most nefarious things about COVID-19 is that everyone experiences it differently.
Besides fever, "typical symptoms are cough, fatigue, nausea and shortness of breath. The most unusual symptom is loss of smell and taste, which can precede the onset of respiratory symptoms," says Mercury News. And the order can change.
6
What to Do If You Experience These Symptoms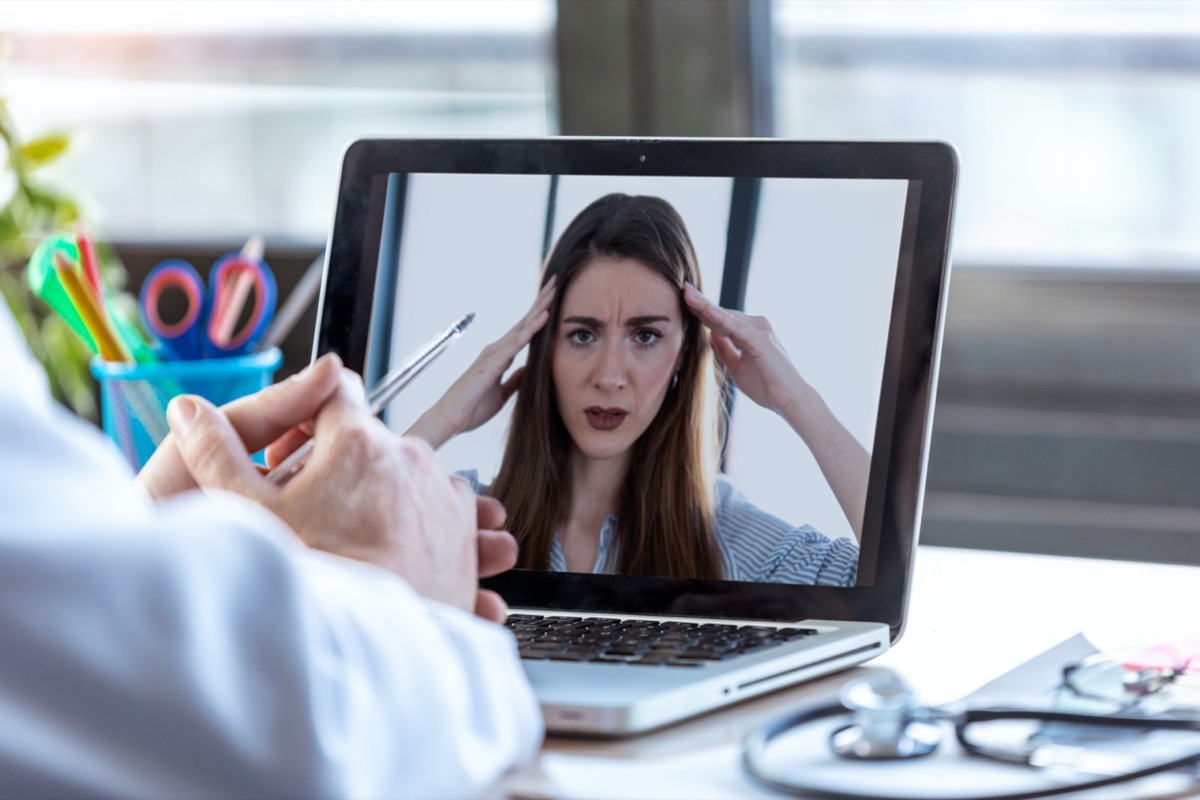 "If you have a fever, cough or other symptoms, you might have COVID-19," says the CDC. "Most people have mild illness and are able to recover at home. If you think you may have been exposed to COVID-19, contact your healthcare provider."
7
How to Survive This Pandemic
As for yourself, follow Fauci's fundamentals and help end this surge, no matter where you live—wear a face mask, social distance, avoid large crowds, don't go indoors with people you're not sheltering with (especially in bars), practice good hand hygiene, get vaccinated when it becomes available to you, and to protect your life and the lives of others, don't visit any of these 35 Places You're Most Likely to Catch COVID.
Alek Korab
Alek Korab is a Co-Founder and Managing Editor of the ETNT Health channel on Eat This, Not That!
Read more
More content from
ETNT Health