COVID Symptoms People Need to Know Now
Be aware of the most common current symptoms of Omicron and Delta variants.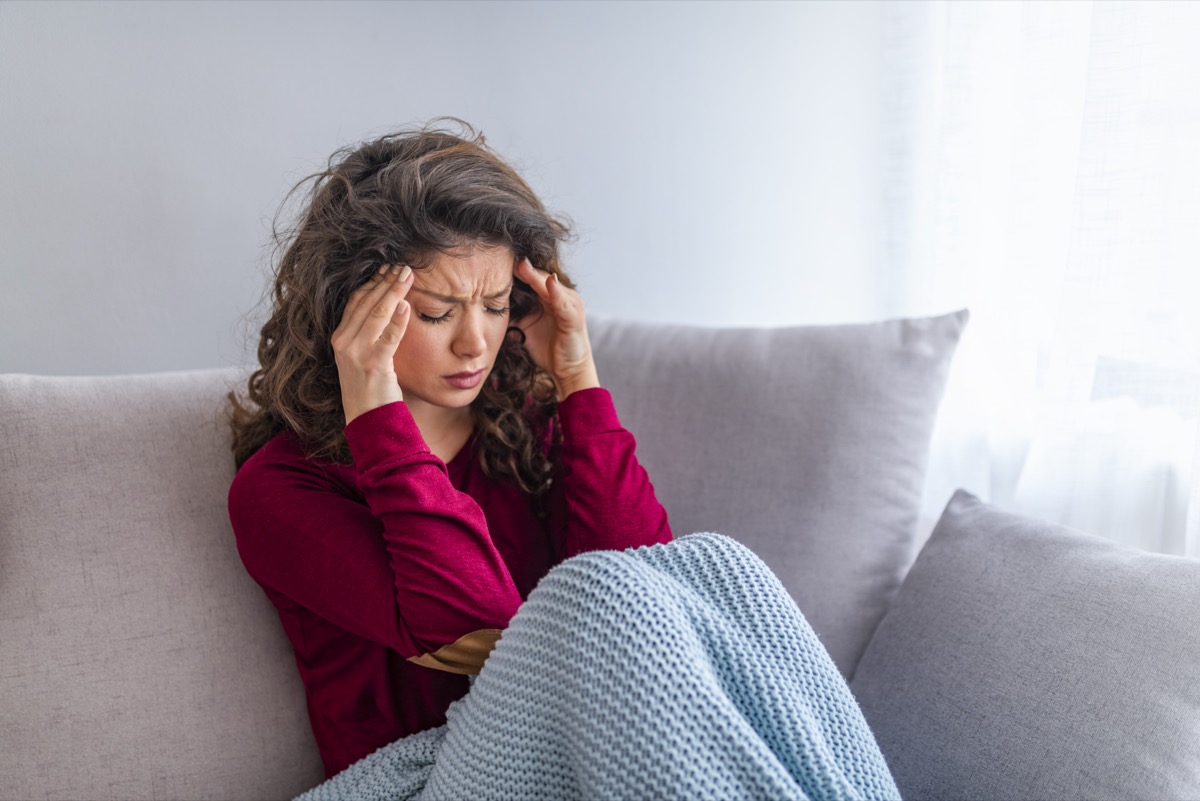 Day after day, the U.S. is breaking records for new COVID-19 cases. This is due to the highly contagious Omicron variant closely following a winter wave of the also easily transmissible Delta variant. The good news: Studies indicate that Omicron is 50 to 70 percent less likely to result in hospitalization—if you're vaccinated. The bad news: That caseload is still so high that medical systems nationwide are becoming increasingly strained. Your move: Make sure you're vaccinated and boosted. And be aware of the most common current symptoms of COVID, so you can isolate ASAP and avoid spreading the virus should you contract it. (Vaccinated and boosted people can still catch COVID and spread it to others). Read on to find out more—and to ensure your health and the health of others, don't miss these Sure Signs You've Already Had COVID.
1
The Most Common COVID Symptoms Now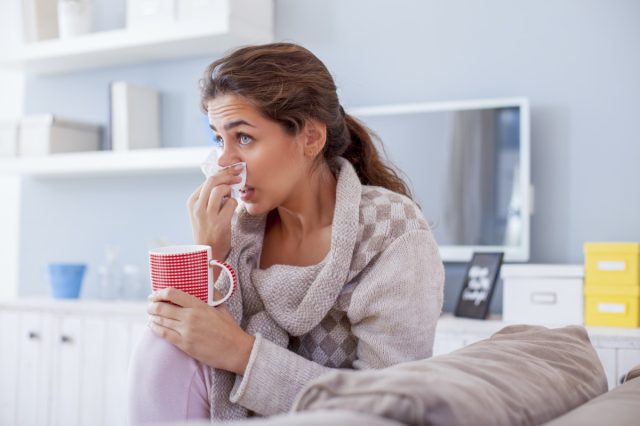 Scientists with the COVID Symptom Study have been tracking symptoms associated with newly diagnosed COVID cases since early in the pandemic. These days, their data indicates that Omicron symptoms aren't significantly different than those associated with Delta.
In fact, the top five symptoms of Omicron and Delta are the same. They tend to parallel the common cold and include:
Runny nose

Headache

Fatigue 

Sneezing

Sore throat
People who've contracted the Omicron variant have also frequently reported loss of appetite and brain fog, the researchers said.
2
Symptoms May Depend on Vaccination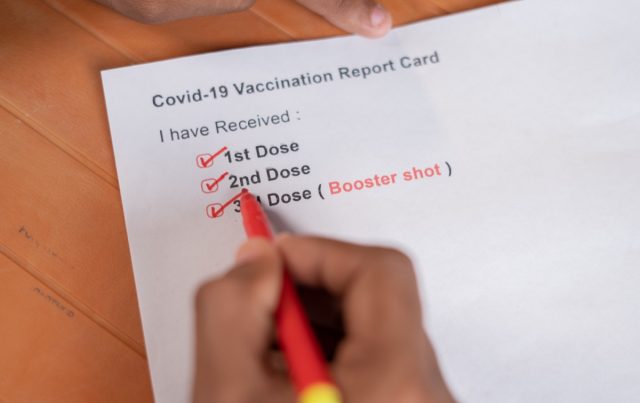 Experts basically agree that Omicron milder symptoms than previous variants—if you're vaccinated, that is. "Every patient I've seen with Covid that's had a 3rd 'booster' dose has had mild symptoms. By mild I mean mostly sore throat. Lots of sore throat. Also some fatigue, maybe some muscle pain. No difficulty breathing. No shortness of breath. All a little uncomfortable, but fine," New York ER doctor Craig Spencer tweeted recently.
"​​And almost every single patient that I've taken care of that needed to be admitted for Covid has been unvaccinated," said Spencer. "Every one with profound shortness of breath. Every one whose oxygen dropped when they walked. Every one needing oxygen to breathe regularly."
"As an ER doctor you'd trust with your life if you rolled into my emergency room at 3am, I promise you that you'd rather face the oncoming Omicron wave vaccinated," he added.
"Personally, I have not admitted a single vaccinated patient [to the hospital] in the last three weeks," Dr. Natasha Kathuria, an emergency medicine physician in Austin, Texas, told KVUE on Wednesday.  "Every vaccinated patient I've been able to send home. That being said, there are vaccinated patients who have been admitted by my colleagues, and they do well. They get admitted for just a few days, just enough to start some steroids, stabilize your oxygen and then go home."
3
Other Common COVID Symptoms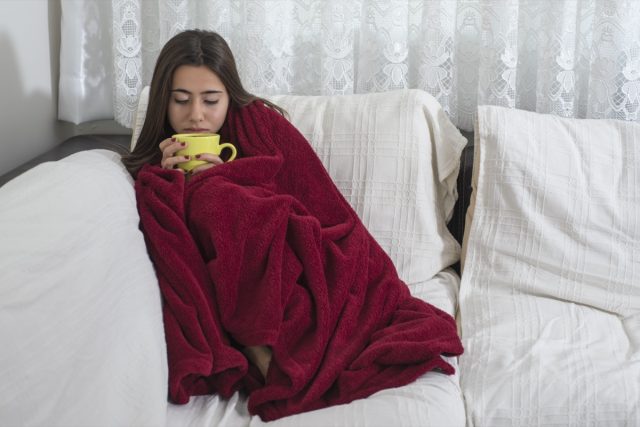 The CDC has not changed its list of the most common COVID-19 symptoms. According to the agency, the most common signs of COVID include:
Fever or chills

Cough

Shortness of breath or difficulty breathing

Fatigue

Muscle or body aches

Headache

New loss of taste or smell

Sore throat

Congestion or runny nose

Nausea or vomiting

Diarrhea
RELATED: Signs You Need to Lose "Visceral Fat"6254a4d1642c605c54bf1cab17d50f1e
4
So Are My Symptoms Omicron?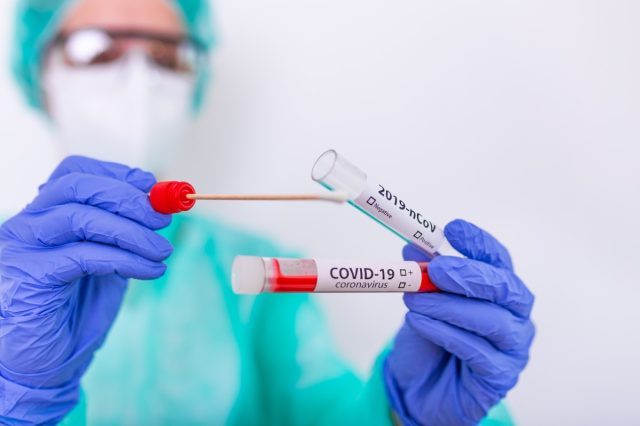 For sure, that's a long list of symptoms. So how do you tell if your cough, sore throat or muscle aches are a cold, the flu or COVID? You really can't without a COVID test, experts say. Their advice: If you're experiencing any symptoms that are out of the ordinary, get tested for COVID as soon as you can. Self-isolate until you know the results.
And what if you can't get a test? "What I would say is that you know if it's right now, January 5, and you have cold symptoms and you can't get a test, you should assume you have COVID because that's what's endemic right now in our community. And you should isolate as if you have COVID," Dr. Katie Sharff, chief of infectious disease for Kaiser Permanente Northwest, told Fox 12 Oregon this week. 
5
How to Stay Safe Out There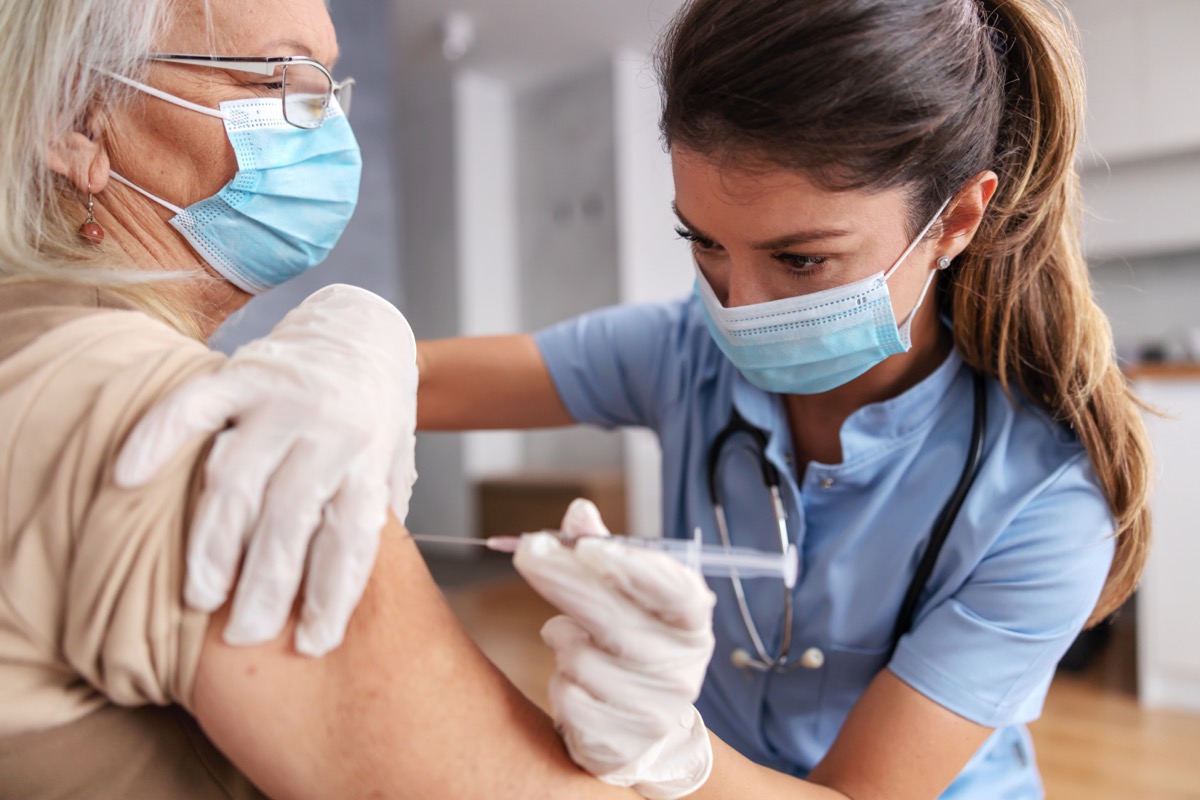 Follow the fundamentals and help end this pandemic, no matter where you live—get vaccinated ASAP; if you live in an area with low vaccination rates, wear an N95 face mask, don't travel, social distance, avoid large crowds, don't go indoors with people you're not sheltering with (especially in bars), practice good hand hygiene, and to protect your life and the lives of others, don't visit any of these 35 Places You're Most Likely to Catch COVID.