I'm a Virus Expert and Beg You Don't Go Here Now
"Staying outdoors is best."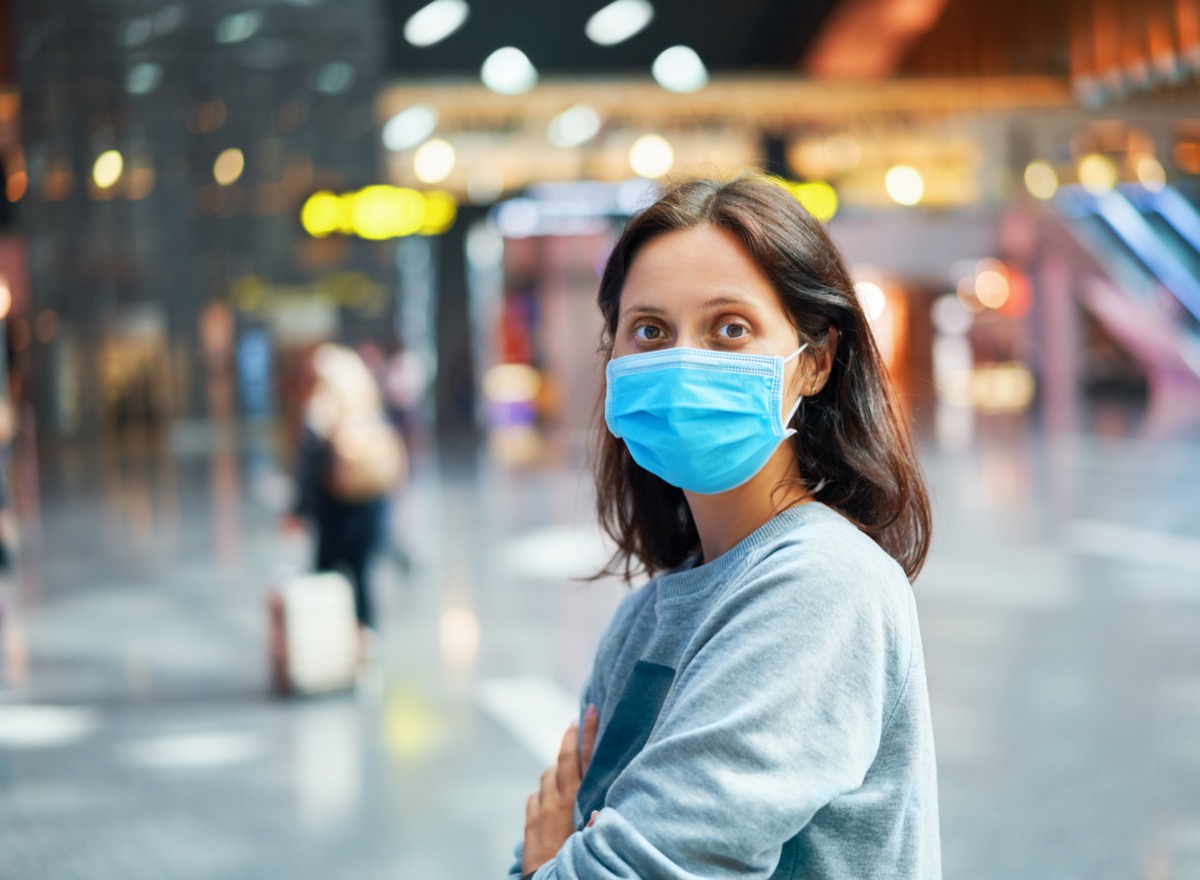 by Dr. Sabrina Assoumou, as told to Matt Gillick 
Of course, just when everything was about to return to a fraction of normalcy, COVID had other plans. While over half of the United States is fully vaccinated, the country still averages over 100,000 new cases daily. That said, the hospitalization rate is much higher for the unvaccinated when compared to the fully vaccinated. The CDC states that this surge in new cases is because of the Delta-variant, a more transmittable version of Sars-CoV-2. With a new variant comes another round of questions. Does the wedding need to be outside? Should people avoid flying? Is wearing a mask still necessary? With Delta ripping through the country, there is a concern for what might and might not be safe anymore. Dr. Sabrina Assoumou, an infectious disease doctor at Boston Medical Center and Boston University's School of Medicine, has three suggestions for preventing the spread of this variant of the coronavirus. Read on to find out more—and to ensure your health and the health of others, don't miss these Sure Signs You May Have Already Had COVID.
1
Keep Activities Outside, If Possible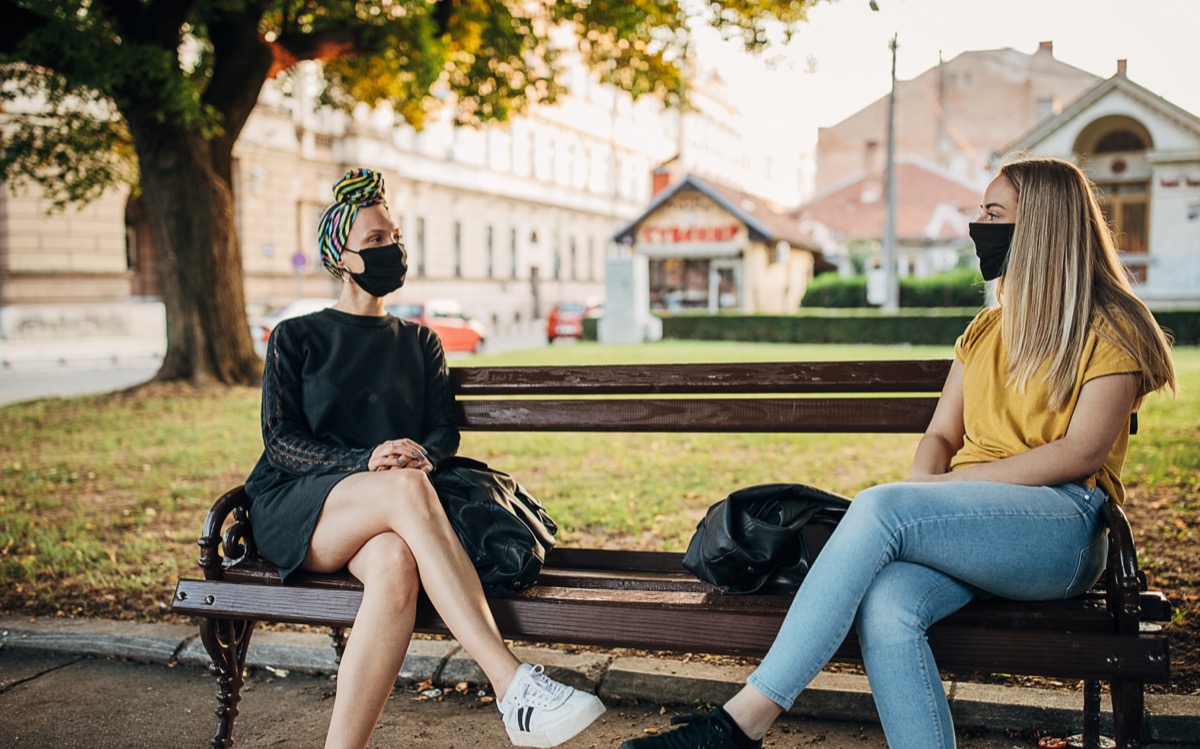 We have learned a lot over the past year and a half about the actions we can take to decrease the risk of developing COVID-19. Some important principles include selecting activities that are outdoors instead of indoors. For example, if given a choice between having an event outdoors or indoors, staying outdoors is best. Another is avoiding crowds, especially indoors. During the Delta surge, with high levels of community transmission, it is best to wear a mask when spending time indoors in public places regardless of vaccination status.
2
Don't Travel to Places with High Infection Rates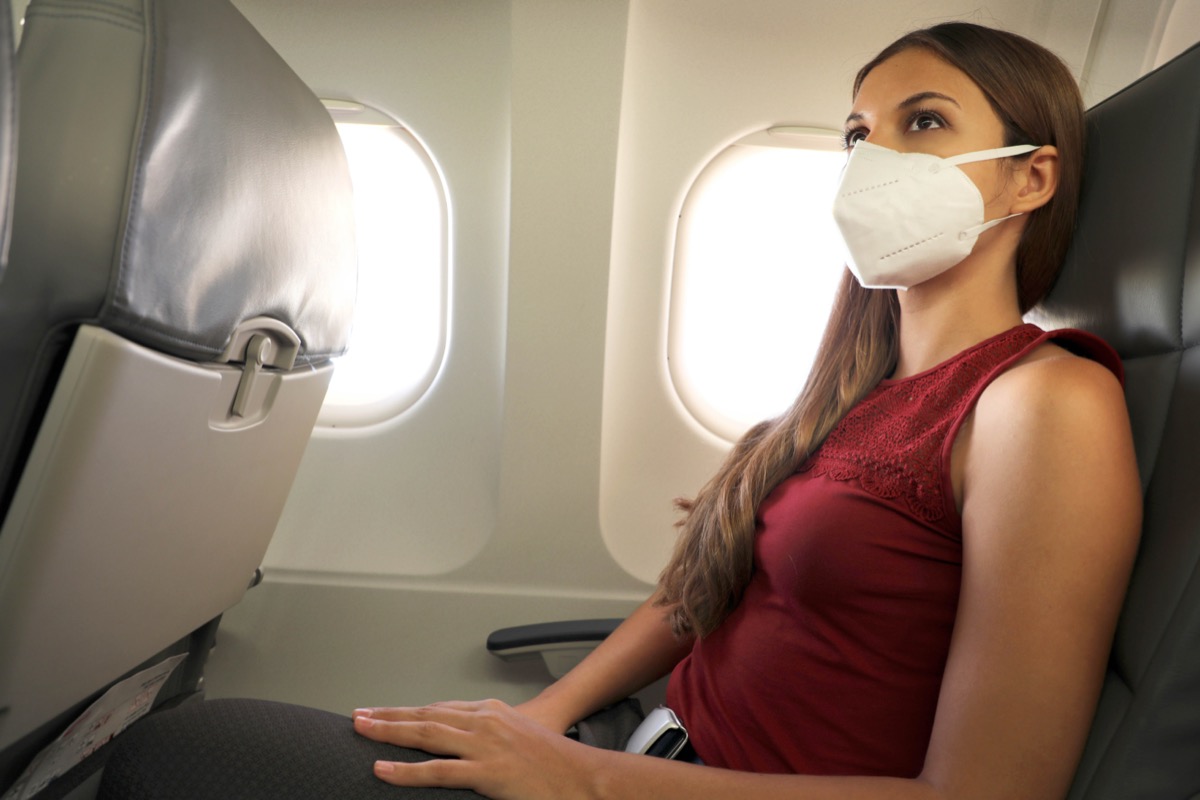 During the Delta surge, it might be best to avoid places with a high number of cases and low vaccination rates. These areas are more likely to have high levels of community transmission. Some areas of the country with high case rates are also reporting health care systems are overwhelmed with COVID-19 admissions to the hospital. Therefore, in addition to the risk of getting infected with COVID-19, there is also the risk of not being able to receive necessary care for non-COVID-related health conditions that might occur while traveling (e.g., injuries suffered during a car accident or other unexpected events).
RELATED: These States Have "Out of Control" COVID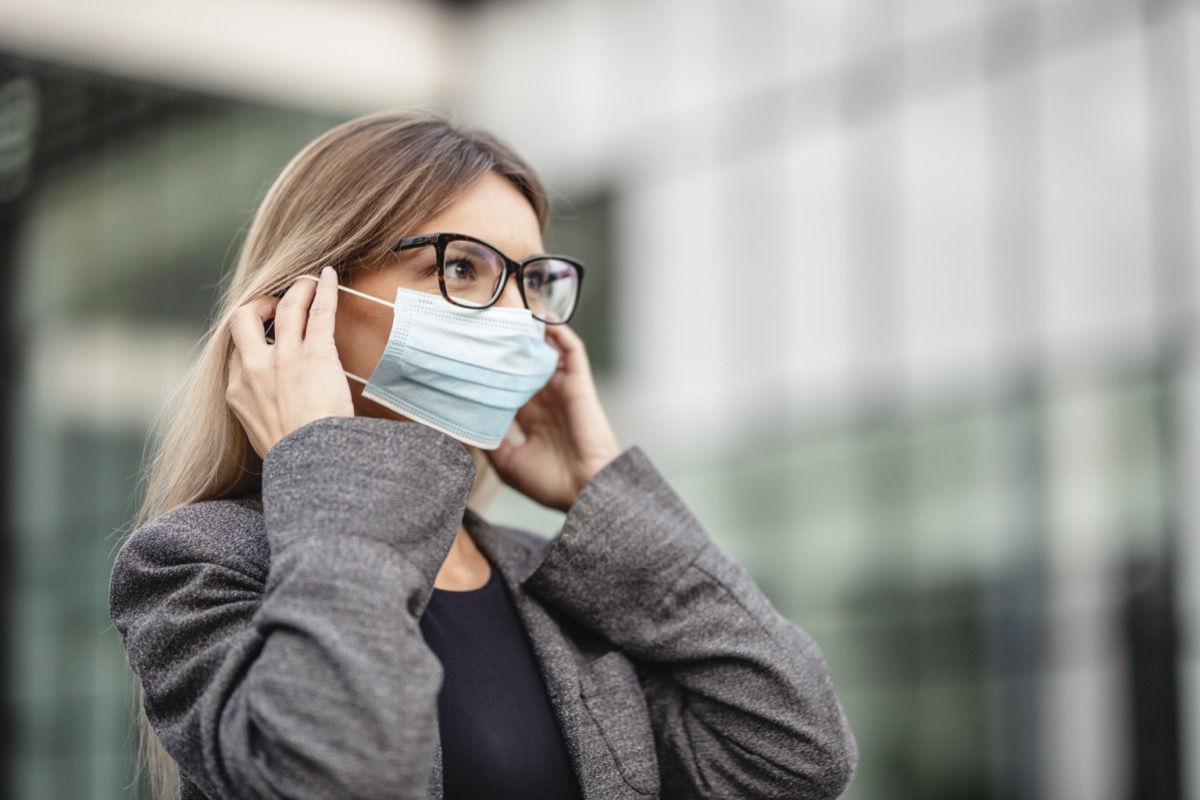 Vaccination decreases the chances of getting infected with the SARS-CoV-2 virus; however, the vaccines are not 100% effective. So, when there is a high level of virus circulating in the area, it is best to wear a well-fitted mask in indoor public places such as grocery stores or while retail shopping. During this surge, it is best to dine outdoors whenever possible as well.
4
Remember: We Are All Connected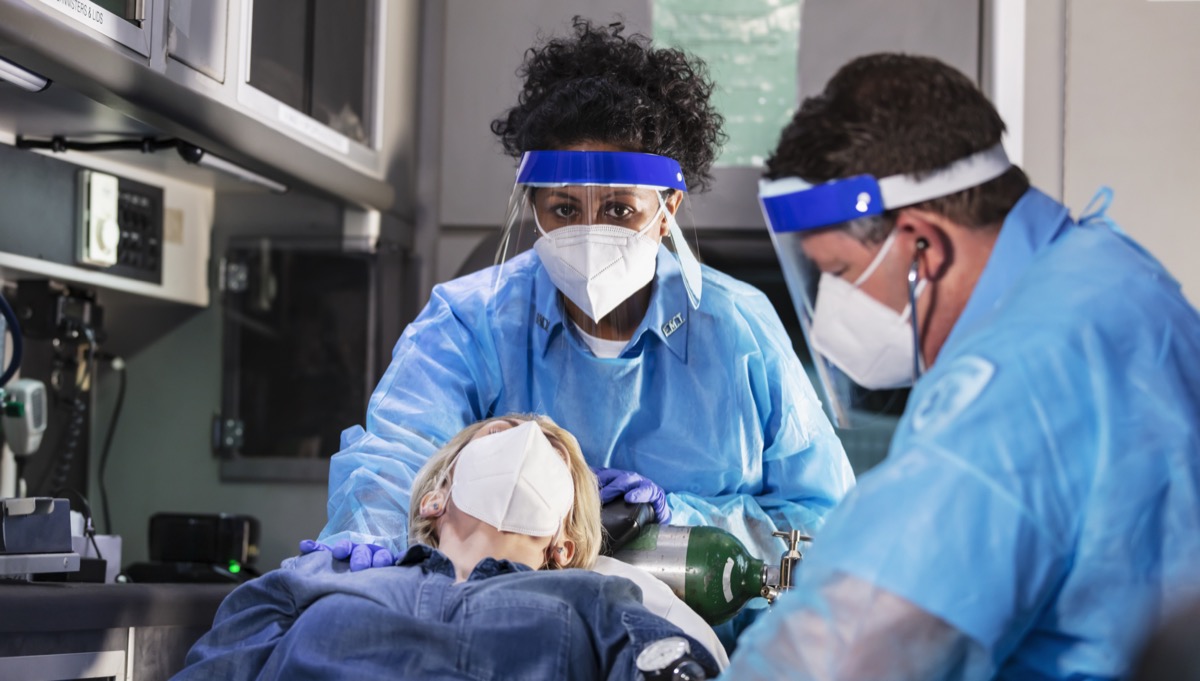 "I've reflected back on this past year, I think one of the big lessons that I've learned is that we're all connected and that none of us are safe until all of us are safe," Dr. Assoumou told NBC 10 Boston earlier this year. "We can stay in our little bubbles and think that we're gonna be fine, but if there's a variant that develops somewhere and, and in a different country, and we don't make sure that we provide access to everyone, to vaccines and safety with travel and globalization, it's going to eventually come to a little bubble that we thought was safe. We're living in a global world and global society and that we're all connected and we all need to help each other, get there, get to the new normal."
RELATED: Sure Signs You May Have Cancer Now, Says CDC
5
How to Stay Safe Out There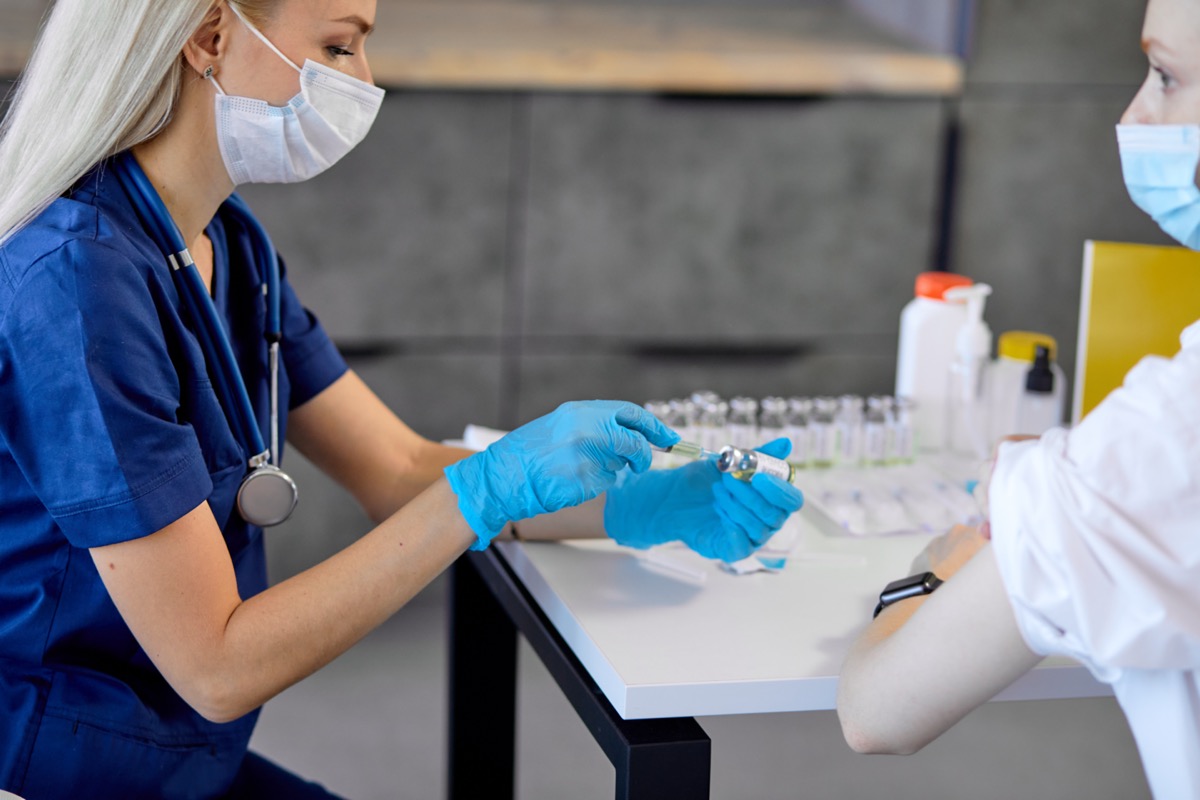 Follow the public health fundamentals and help end this pandemic, no matter where you live—get vaccinated ASAP; if you live in an area with low vaccination rates, wear an N95 face mask, don't travel, social distance, avoid large crowds, don't go indoors with people you're not sheltering with (especially in bars), practice good hand hygiene, and to protect your life and the lives of others, don't visit any of these 35 Places You're Most Likely to Catch COVID.6254a4d1642c605c54bf1cab17d50f1e
Matt Gillick
Matt Gillick has been writing about world news, culture, and sports since graduating from Providence College in 2015. He received his MFA from Emerson College in 2021.
Read more about Matt