5 "Red Flags" After Your COVID Vaccine
Some side effects are normal. Others are not.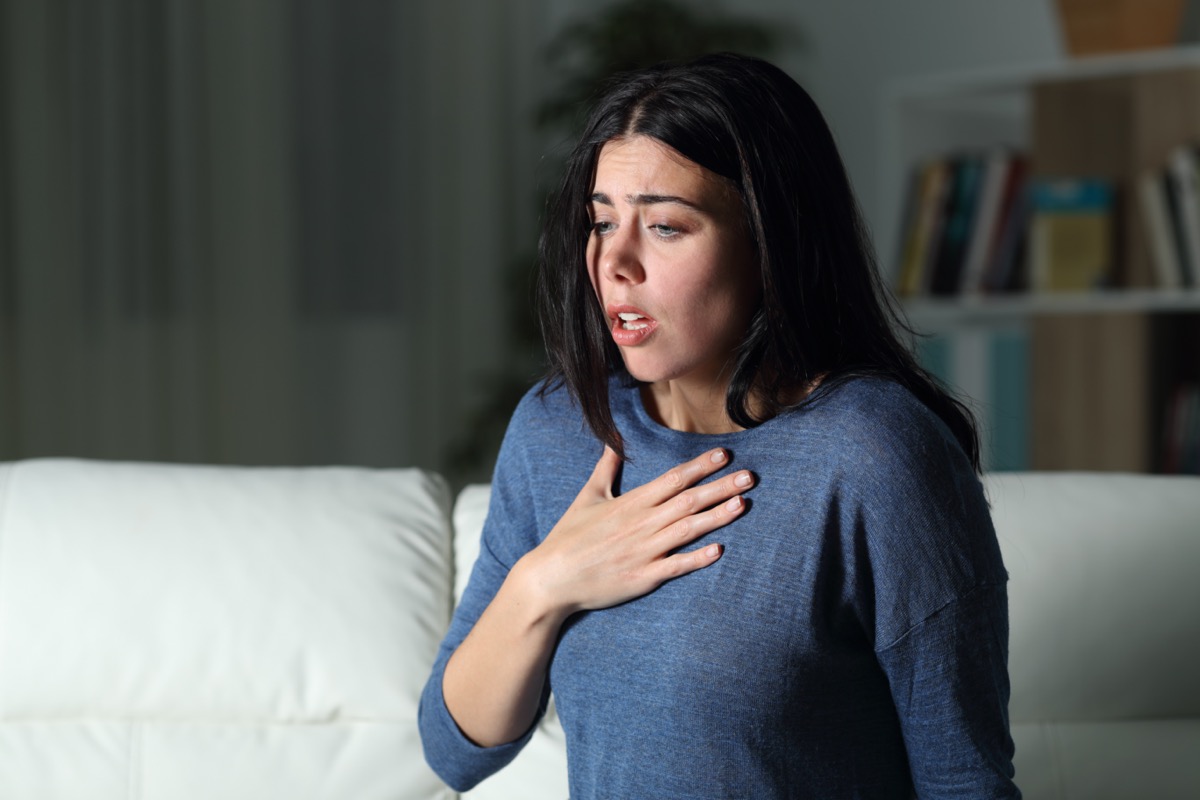 According to the Centers for Disease Control and Prevention as well as the Food and Drug Administration, all three of the COVID-19 vaccines—Moderna, Pfizer and Johnson & Johnson—are "safe and effective." However, side effects—the majority mild and temporary—are totally normal. There are also a few potential side effects that aren't so normal and can even be considered red flags. Read on to learn what they are—and to ensure your health and the health of others, don't miss these Signs Your Illness is Actually Coronavirus in Disguise.
1
You Experience Blood Clot Symptoms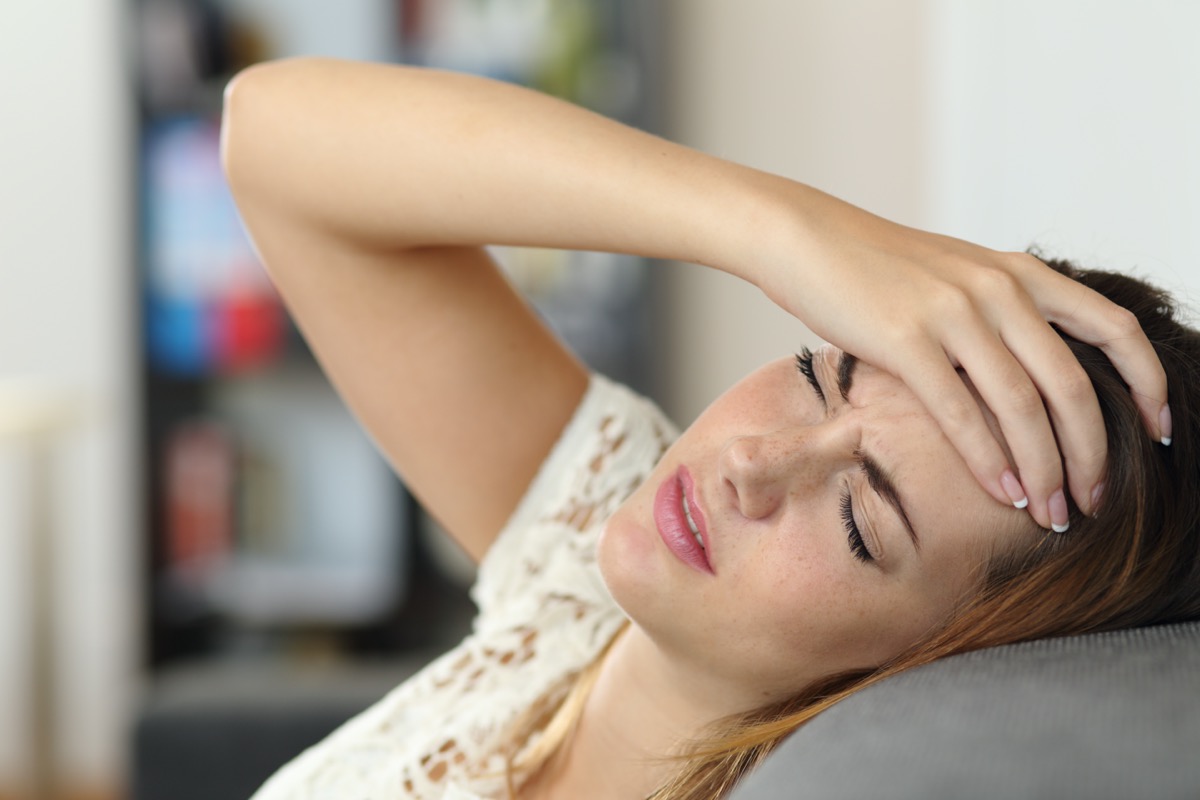 Severe headache, abdominal pain, leg pain, or shortness of breath are all signs you could be experiencing a blood clot after receiving the Johnson & Johnson vaccine. During an interview with Martha Raddatz on ABC's This Week, Dr. Anthony Fauci, the chief medical advisor to the President and the director of the National Institute of Allergy and Infectious Diseases, discussed "red flags" regarding the J&J vaccine. When asked why not just pause distribution of the vaccine in the demographic experiencing blood clot—women between the ages of 18 to 48—Fauci pointed out that the FDA wants to make sure "they're not missing something." He explained that "oftentimes when you're dealing with adverse events, you get an indication that something is wrong, which is what those six cases were a bit of a red flag," he said. "Then when you look more deeply into it, you see other things. So if you're going to pause, you might as well just pause period, and then get back into it as soon as you possibly can." 
2
You Experience a Severe Allergic Reaction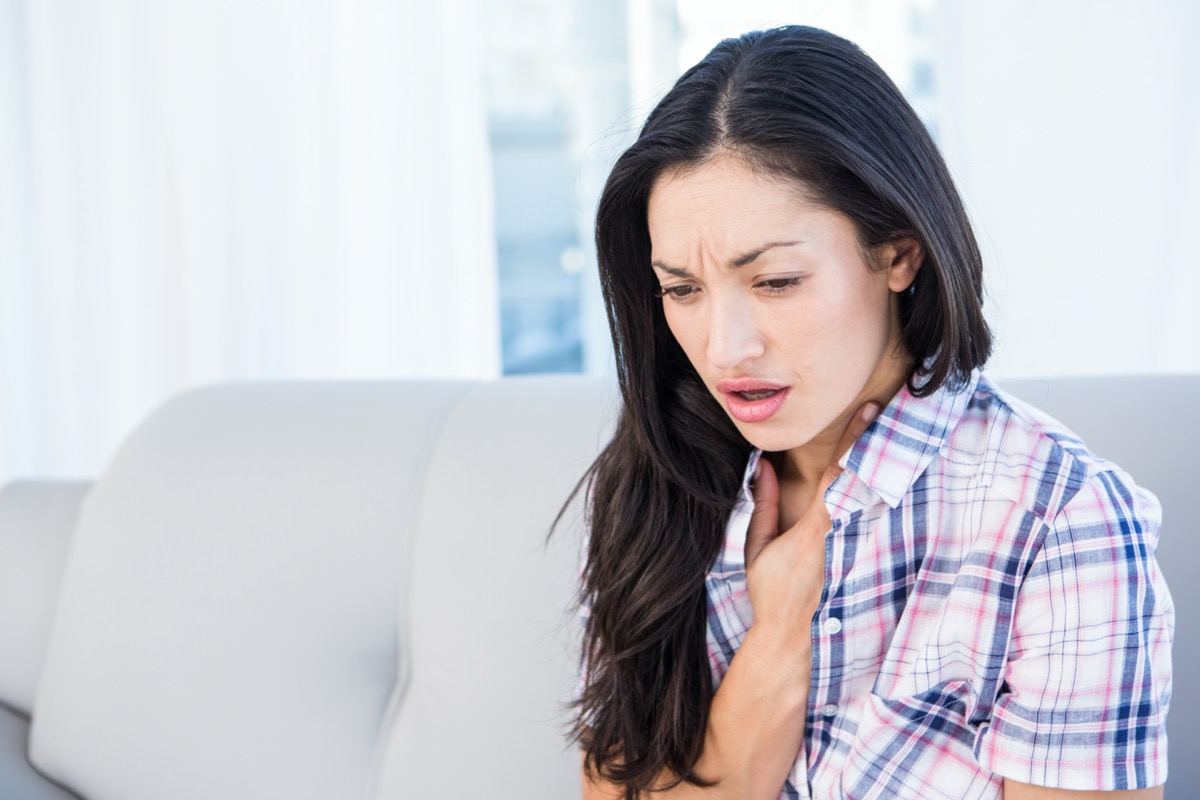 Watch out for allergic reactions, including hives, swelling, or wheezing. "If you had a severe allergic reaction—also known as anaphylaxis—after getting the first shot of a COVID-19 vaccine, CDC recommends that you not get a second shot of that vaccine," the CDC says on their website. "If the reaction was after an mRNA COVID-19 vaccine (either Pfizer-BioNTech or Moderna), you should not get a second shot of either of these vaccines. An allergic reaction is considered severe when a person needs to be treated with epinephrine or EpiPen© or if they must go to the hospital."Also, "if you get a COVID-19 vaccine and you think you might be having a severe allergic reaction after leaving the vaccination provider site, seek immediate medical care by calling 911."
3
Redness or Tenderness in the Shot Area Worsens
While in most cases, "discomfort from pain or fever is a normal sign that your body is building protection," if you experience redness or tenderness in the area where you got the shot that worsens after 24 hours, the CDC suggests contacting your MD. 
4
Your Side Effects Don't Go Away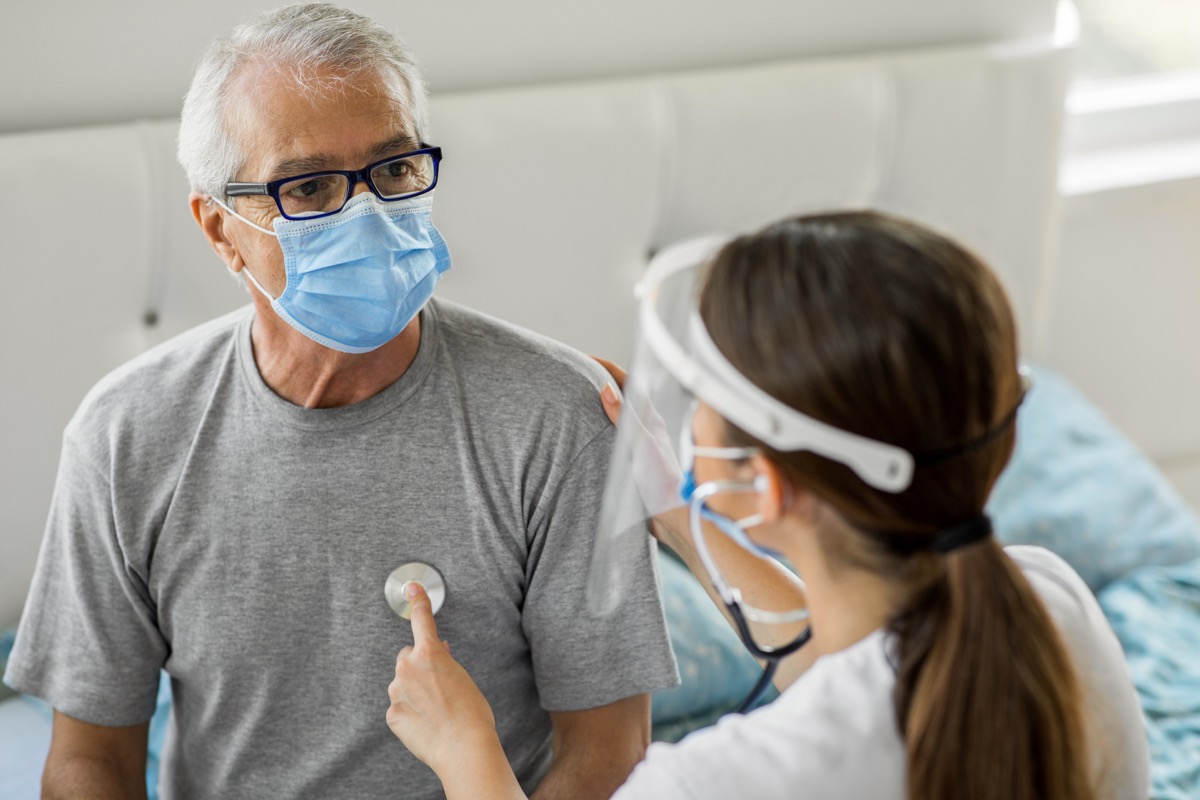 If any of the "normal" side effects—including pain, redness or swelling in the injection area or fatigue, headache, muscle pain, chills, fever, nausea—don't seem to go away after a few days, you should call your doctor ASAP. 
5
You Experience COVID Symptoms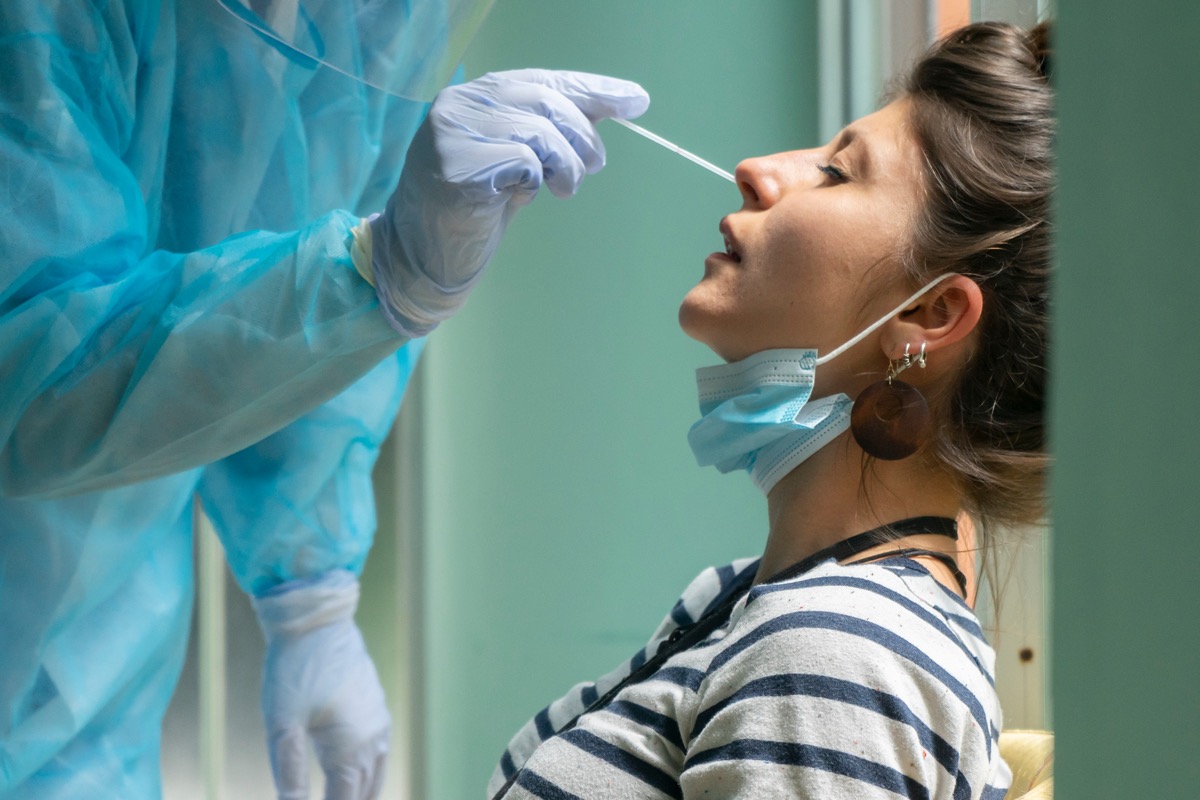 COVID-19 symptoms can closely mirror vaccine side effects. However, if you think you may have contracted the virus itself after getting vaccinated, you should consider it a red flag and contact your MD immediately. You should also get tested as soon as possible. Dr. Fauci has reported a small fraction of "breakthrough" cases, possibly caused by variants.6254a4d1642c605c54bf1cab17d50f1e
6
Keep Protecting Yourself and Others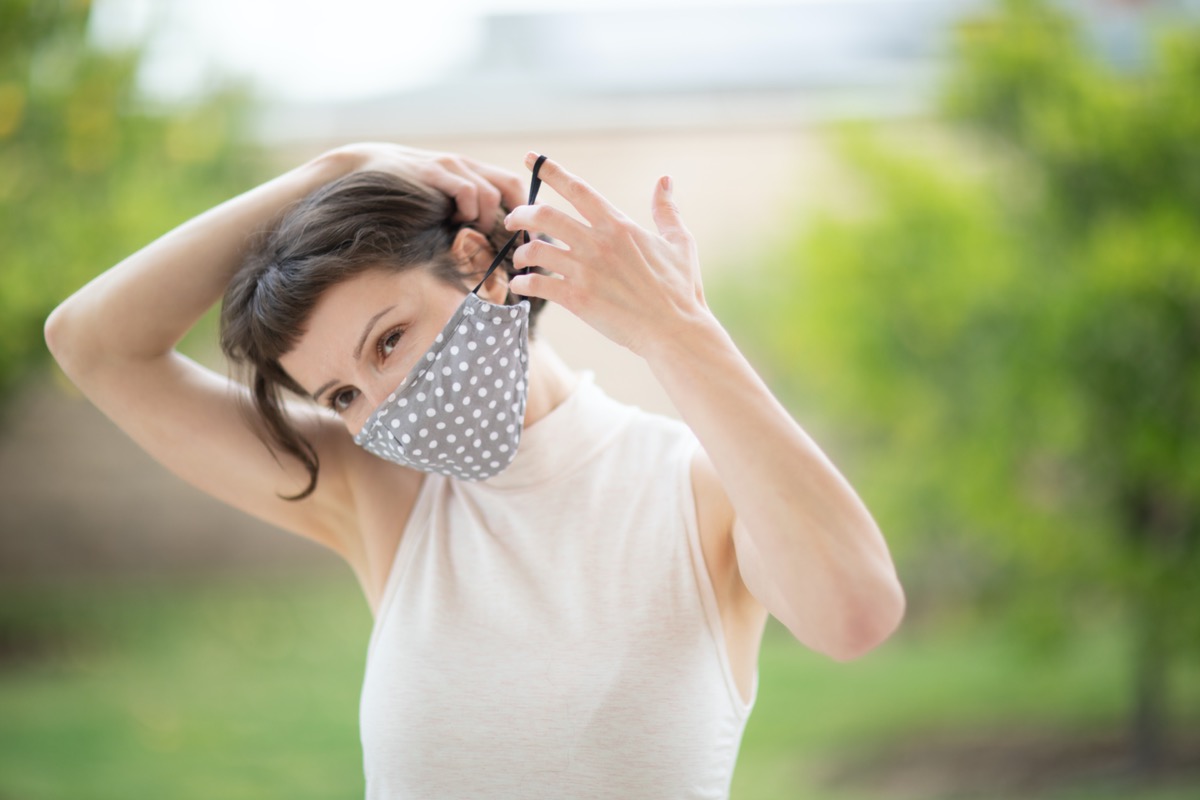 So follow Fauci's fundamentals and help end this pandemic, no matter where you live—wear a face mask that fits snugly and is double layered, don't travel, social distance, avoid large crowds, don't go indoors with people you're not sheltering with (especially in bars), practice good hand hygiene, get vaccinated when it becomes available to you, and to protect your life and the lives of others, don't visit any of these 35 Places You're Most Likely to Catch COVID.
Leah Groth
Leah Groth has decades of experience covering all things health, wellness and fitness related.
Read more about Leah