Dangerous Side Effects of Your Christmas Tree, According to Science
"Live pine trees can cause problems for those with asthma," reports the American Academy of Allergy Asthma & Immunology.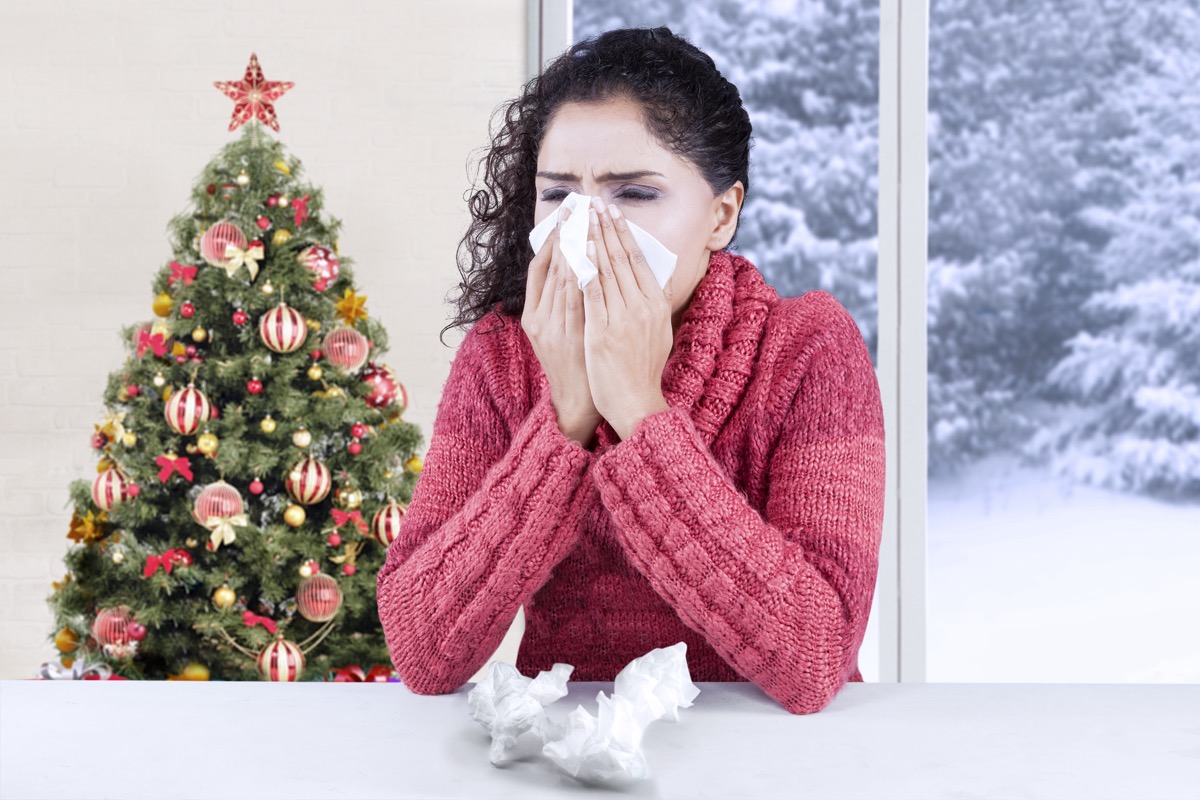 If you find yourself sneezing or wheezing this holiday season, it may not only be because you're overly emotional about that new robe your kids got you. It may be because of "Christmas tree syndrome." Approximately 5 percent of Americans are allergic to mold, and your tree—live or artificial—may be spreading it in your house. "Mold can cause many health effects," says the CDC. Read on to see how this might affect you—and speaking of illnesses, to ensure your health and the health of others, don't miss these Sure Signs You've Already Had Coronavirus.
1
Your Live Pine Tree May Cause a Stuffy Nose, Sore Throat or Worse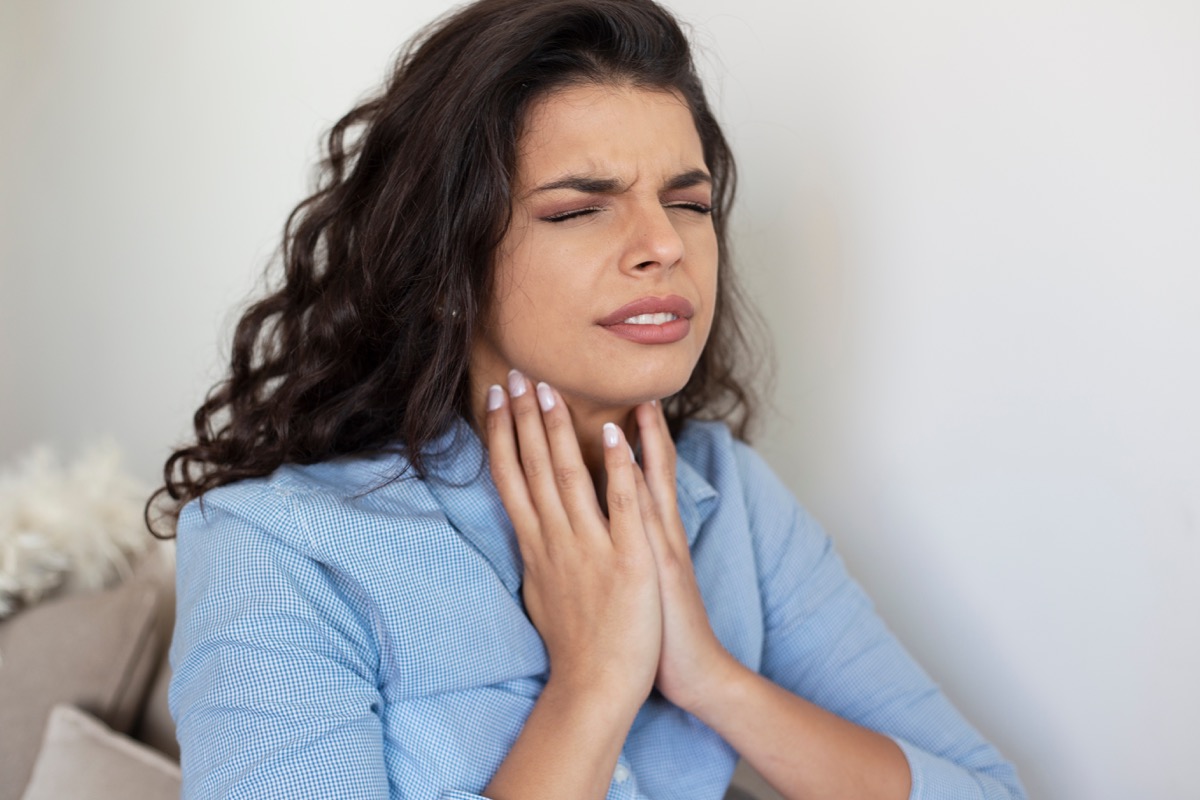 Mold and pollen are common irritants. "Live pine trees can cause problems for those with asthma," reports the American Academy of Allergy Asthma & Immunology. "They can bring mold and pollen into your home." "For some people, mold can cause a stuffy nose, sore throat, coughing or wheezing, burning eyes, or skin rash," says the CDC. "People with asthma or who are allergic to mold may have severe reactions. Immune-compromised people and people with chronic lung disease may get infections in their lungs from mold."
2
The Warmth of Your Home May Be Making These Allergies Worse
"The trees themselves most likely have mold spores and pollen on them that are brought into the home," Melanie Carver, vice president of community health and marketing for the Asthma and Allergy Foundation of America, told the Detroit News. "Mold grows in warm, humid environments, and sometimes the inside of your home provides the perfect conditions to encourage mold growth."
3
Your Ornaments May Be Making You Sick, Too
"Artificial trees and decorations stored in a garage or basement can have mold and dust on them. Be sure to wipe down the decorations and wash the tree stand," advises the American Academy of Allergy Asthma & Immunology. "Cardboard boxes and open bags allow dust to accumulate. Switch to storage containers that keep out dust mites. If you have room, store your decorations and artificial tree in a temperature-controlled part of your home to cut down on moisture."6254a4d1642c605c54bf1cab17d50f1e
4
Your Allergies May Peak Around Christmas Time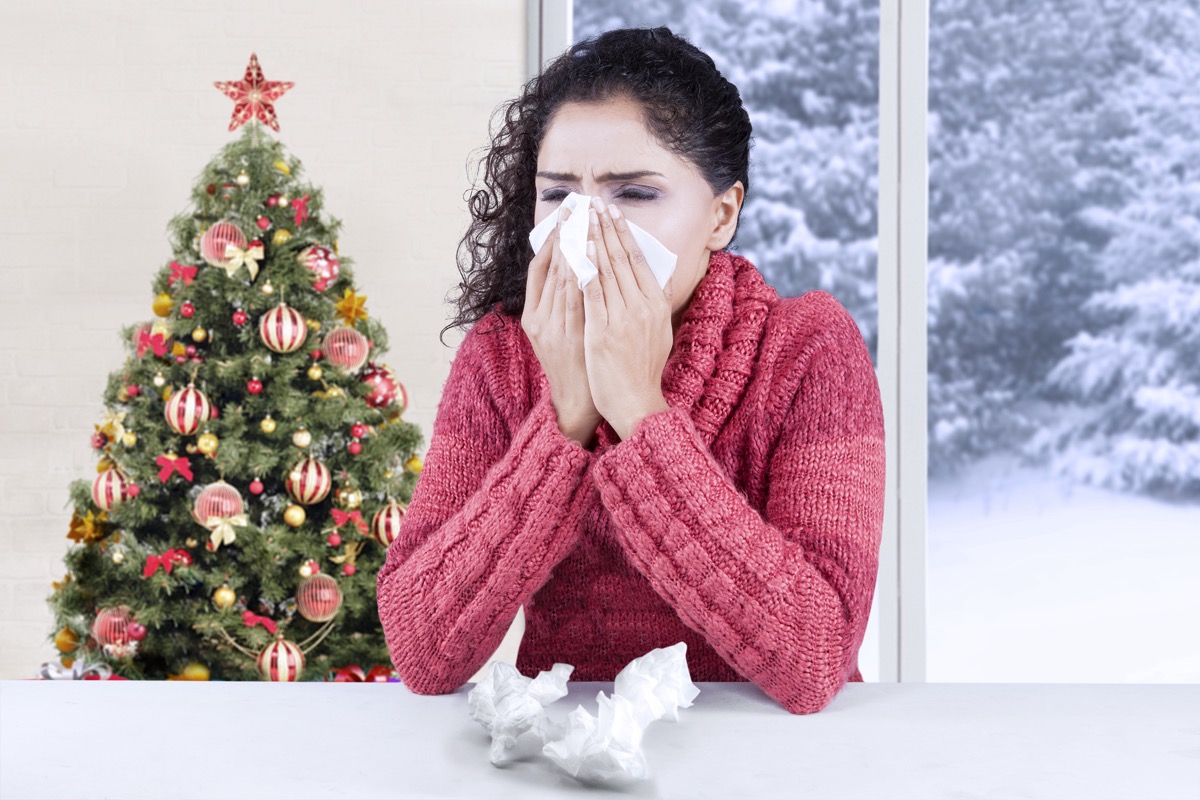 "Christmas trees are a possible source of mold exposure during the holiday season," says Philip Hemmers, an allergist and immunologist with St. Vincent's Medical Center in Bridgeport, Conn, who co-authored a study about Christmas trees and allergies. "Mold allergies peak in the fall, and we see a second peak with a lot of our mold-sensitive patients during the holiday season. Our finding correlates with this second peak of mold sensitivity."
RELATED: Simple Ways to Never Age, According to Experts
5
How to Prevent Your Christmas Tree From Sparking Allergies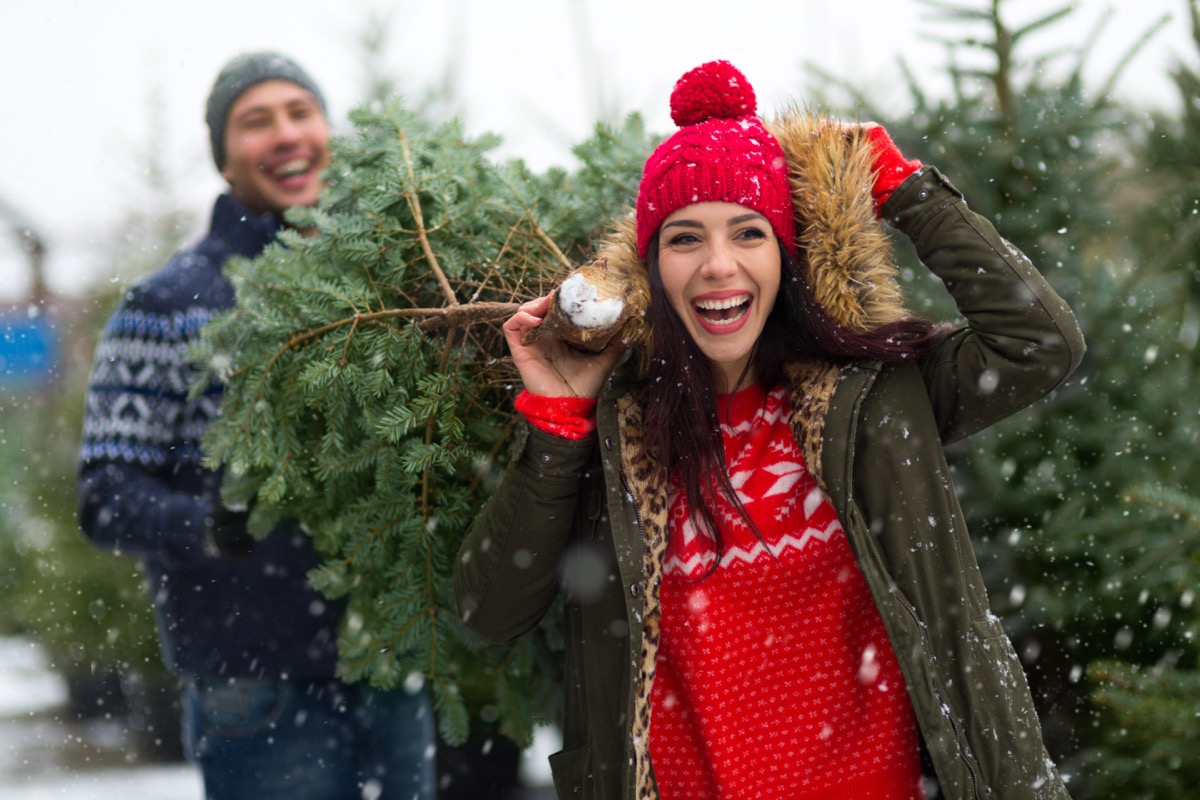 "Hose down your live tree to knock off mold, pollen and dirt," recommends the American Academy of Allergy Asthma & Immunology. "Let it dry for a few days in a garage, or outside if it's warm enough, before you bring it inside." "Around five to seven days would probably be a good amount of time to have a live Christmas tree up, since after seven days the mold count starts to increase exponentially," Dr. Sharmilee Nyenhuis, an allergist at the University of Illinois at Chicago, told the Detroit News. As for yourself, to have the happiest of holiday seasons, and to protect your life and the lives of others, don't miss these 35 Places You're Most Likely to Catch COVID.
Alek Korab
Alek Korab is a Co-Founder and Managing Editor of the ETNT Health channel on Eat This, Not That!
Read more about Alek