Delta Variant as Contagious as Chickenpox, Says CDC
"The war has changed," says an internal document.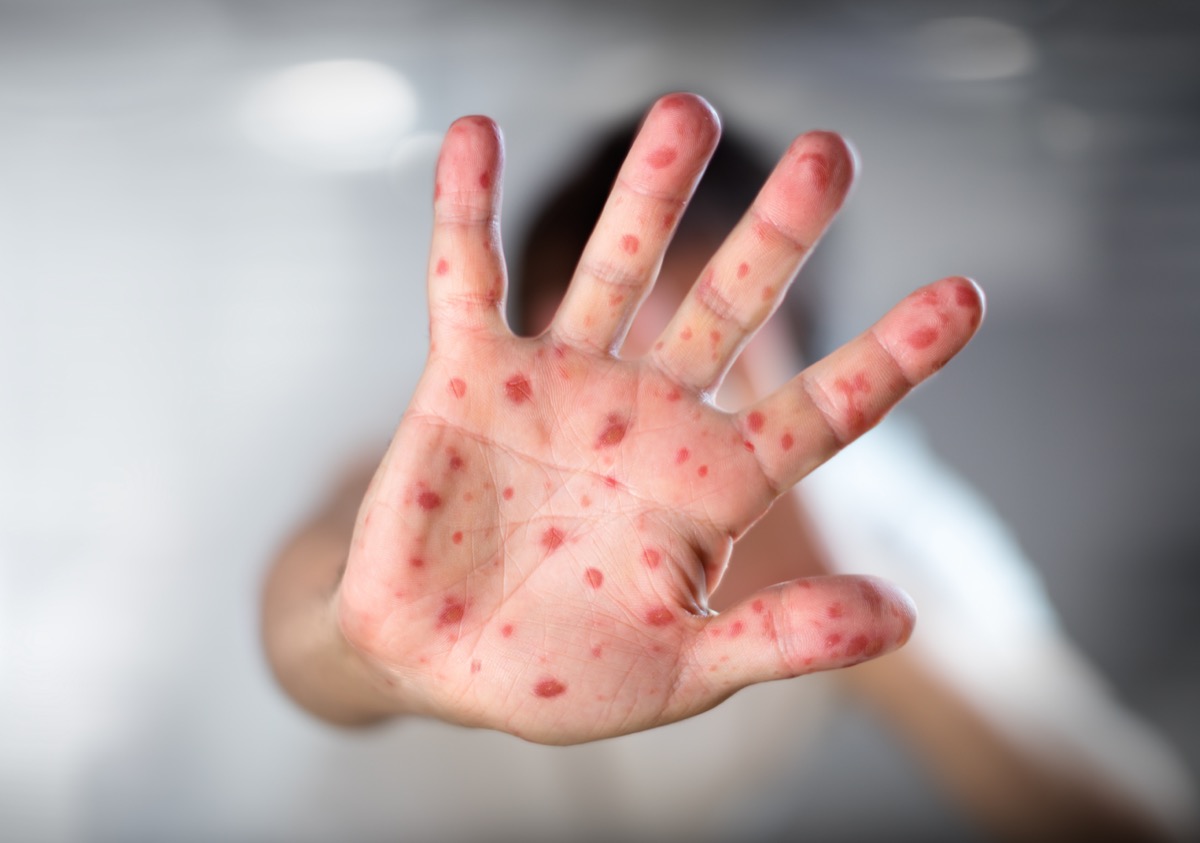 "The war has changed." Those four words are in a new document the CDC may release today, obtained by the Washington Post and CNN, outlining the ways in which the Delta variant of the coronavirus is as transmissible as chicken pox and can lead to severe illness. It is a wake-up call for anyone who has turned complacent in the fight against COVID-19. "The measures we need to get this under control — they're extreme. The measures you need are extreme," Dr. Rochelle Walensky, director of the Centers for Disease Control and Prevention (CDC), told CNN. Read on for five life-saving insights into this dangerous new variant—and to ensure your health and the health of others, don't miss these Sure Signs You Have "Long" COVID and May Not Even Know It.
1
CDC Warns Delta is as Contagious as Chicken Pox and as Transmissible as the Common Cold
"The CDC presentation says the Delta variant is about as transmissible as chickenpox, with each infected person, on average, infecting eight or nine others. The original lineage was about as transmissible as the common cold, with each infected person passing the virus to about two other people on average," reports CNN. "That infectivity is known as R0." "When you think about diseases that have an R0 of eight or nine—there aren't that many," Walensky told CNN.  "The Delta variant is more transmissible than the viruses that cause MERS, SARS, Ebola, the common cold, the seasonal flu and smallpox, and it is as contagious as chickenpox, according to the document, a copy of which was obtained by The New York Times," reports the paper.
2
Vaccinated People Remain Safer From Severe Illness But Can Get Infected—And Still Pass On COVID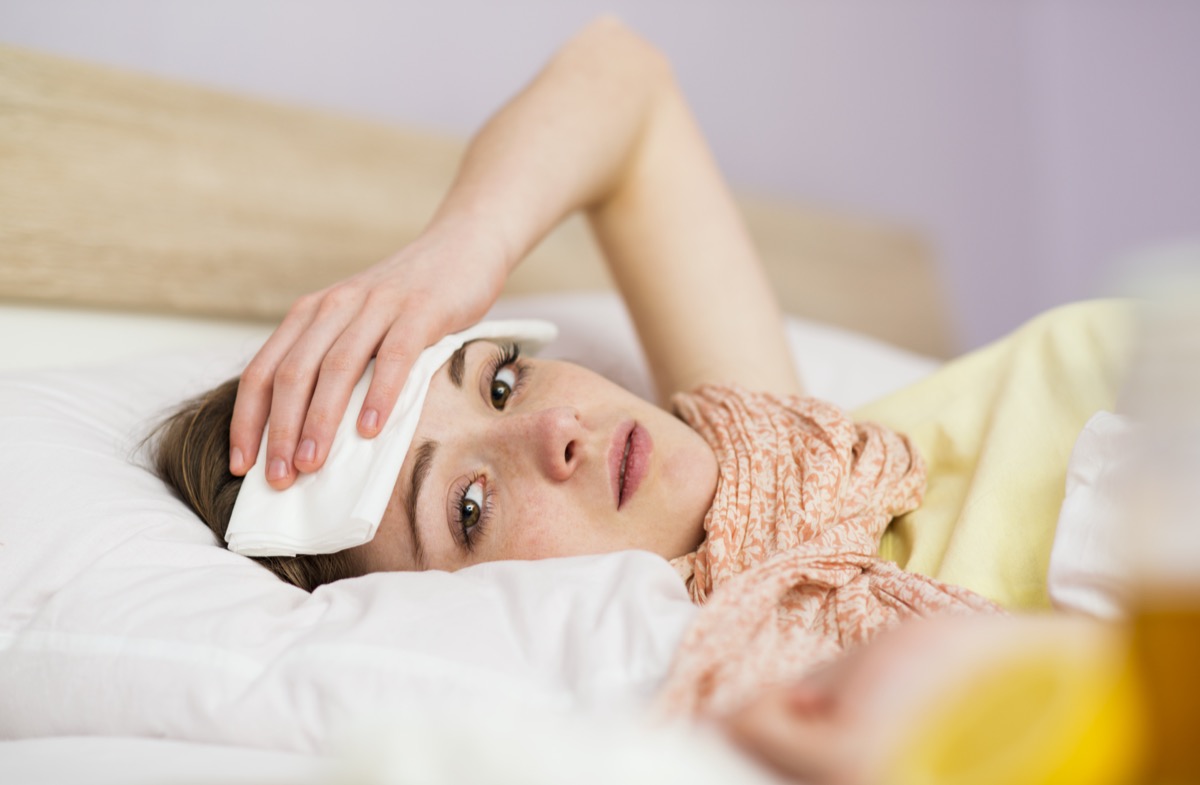 You may know people who have been vaccinated and then got COVID. These people, although they may be spared severe illness, can spread the disease to others. "Vaccines prevent more than 90% of severe disease, but may be less effective at preventing infection or transmission," the report reads. "Therefore, more breakthrough and more community spread despite vaccination." Dr. Anthony Fauci, the chief medical advisor to the President and the director of the National Institute of Allergy and Infectious Diseases, was asked this week if breakthrough infections could lead to Long COVID, in which life-crushing symptoms never go away. He said researchers did not yet know but that it was being studied.
3
Universal Masking is "Essential," Says the Document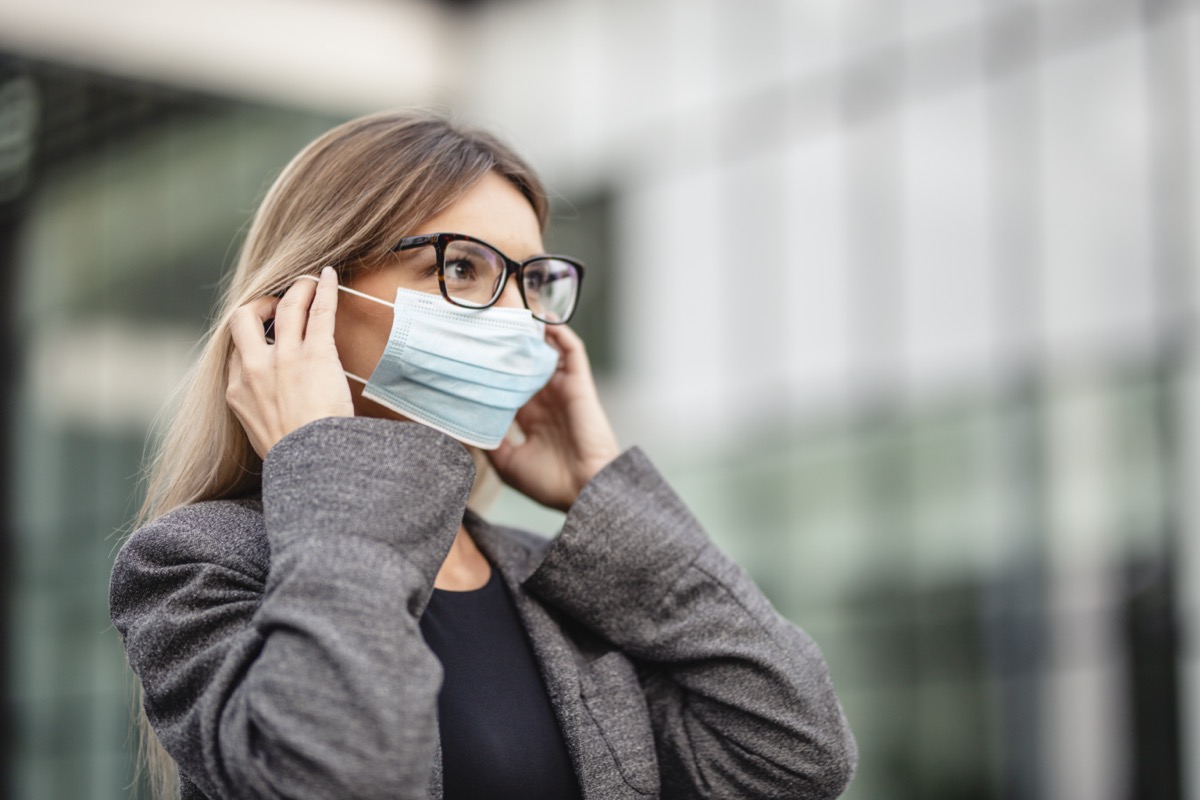 "Given higher transmissibility and current vaccine coverage, universal masking is essential," the document said. So far, mask mandates have been implemented in cities like Washington, D.C., and Kansas City. "The agency's data suggest that people with weak immune systems should wear masks even in places that do not have high transmission of the virus. So should vaccinated Americans who are in contact with young children, older adults, or otherwise vulnerable people," reports the Times.
RELATED: The #1 Best Supplement to Take For Immunity
4
When to Wear Your Mask, According to the CDC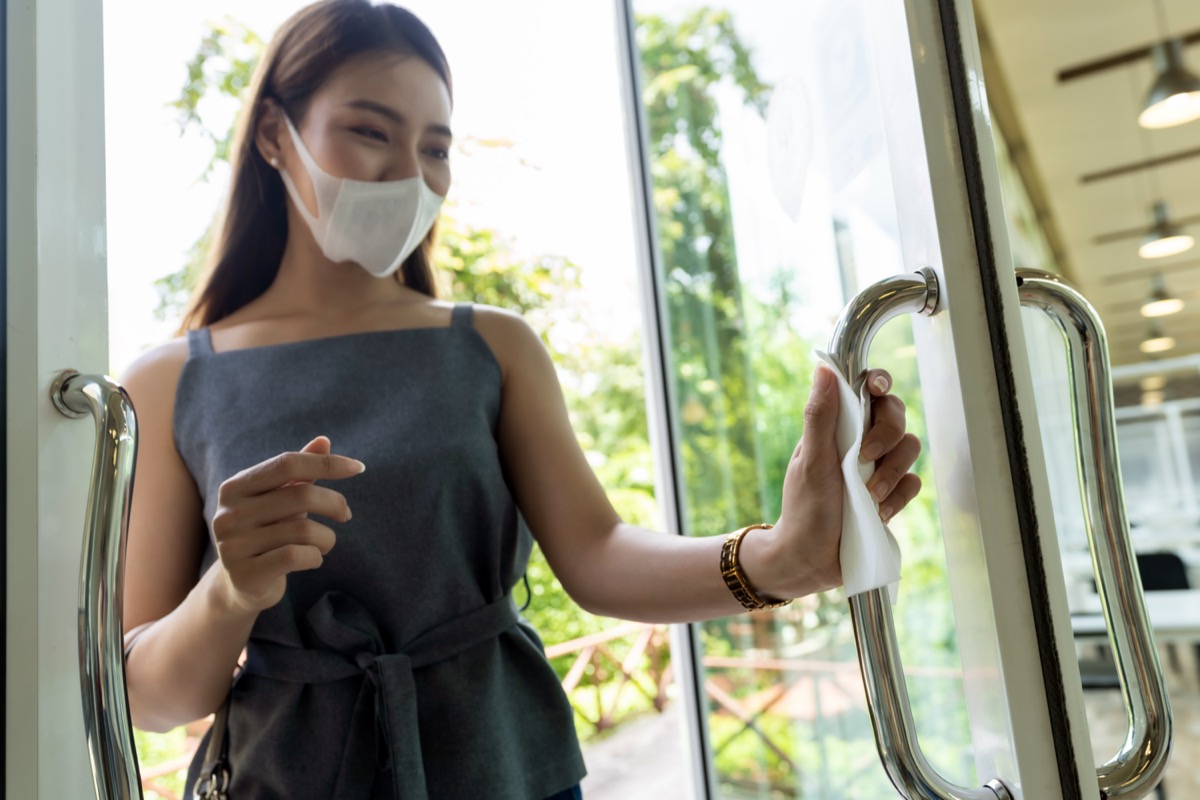 Says the CDC:
"

If you are fully vaccinated

, you can participate in many of the activities that you did before the pandemic.

To maximize protection from the Delta variant and prevent possibly spreading it to others, wear a mask indoors in public if you are in an area

of substantial or high transmission

.

Wearing a mask is most important if you have a weakened immune system or if, because of your age or an underlying medical condition, you are at

increased risk for severe disease

, or if someone in your household has a weakened immune system, is at increased risk for severe disease, or is unvaccinated. If this applies to you or your household, you might choose to wear a mask regardless of the level of transmission in your area.

You should continue to wear a mask where required by laws, rules, regulations, or local guidance."
5
How to Stay Safe Out There
Follow the new fundamentals and help end this pandemic, no matter where you live—get vaccinated ASAP; wear a face mask that fits snugly and is double layered, don't travel, social distance, avoid large crowds, don't go indoors with people you're not sheltering with (especially in bars), practice good hand hygiene, and to protect your life and the lives of others, don't visit any of these 35 Places You're Most Likely to Catch COVID.6254a4d1642c605c54bf1cab17d50f1e
Alek Korab
Alek Korab is a Co-Founder and Managing Editor of the ETNT Health channel on Eat This, Not That!
Read more about Alek