CDC Chief Just Said Three Words Every American Should Hear
Dr. Rochelle Walensky warned that the Delta variant was the most aggressive respiratory illness she's ever seen.
No one wants to keep talking about coronavirus but with cases now at levels resembling last year, someone has to. Dr. Rochelle Walensky, director of the Centers for Disease Control and Prevention (CDC), did so just moments ago at the White House COVID-19 Response Team Briefing, offering up an attention-grabbing warning about the new Delta variant: it's the most aggressive respiratory illness she's ever seen. She also said three words every American should hear. Read on for those words, as well as seven pieces of life-saving advice from the CDC director—and to ensure your health and the health of others, don't miss these Sure Signs You Have "Long" COVID and May Not Even Know It.
1
CDC Chief Warned The Delta Variant is "More Aggressive" as Cases Rise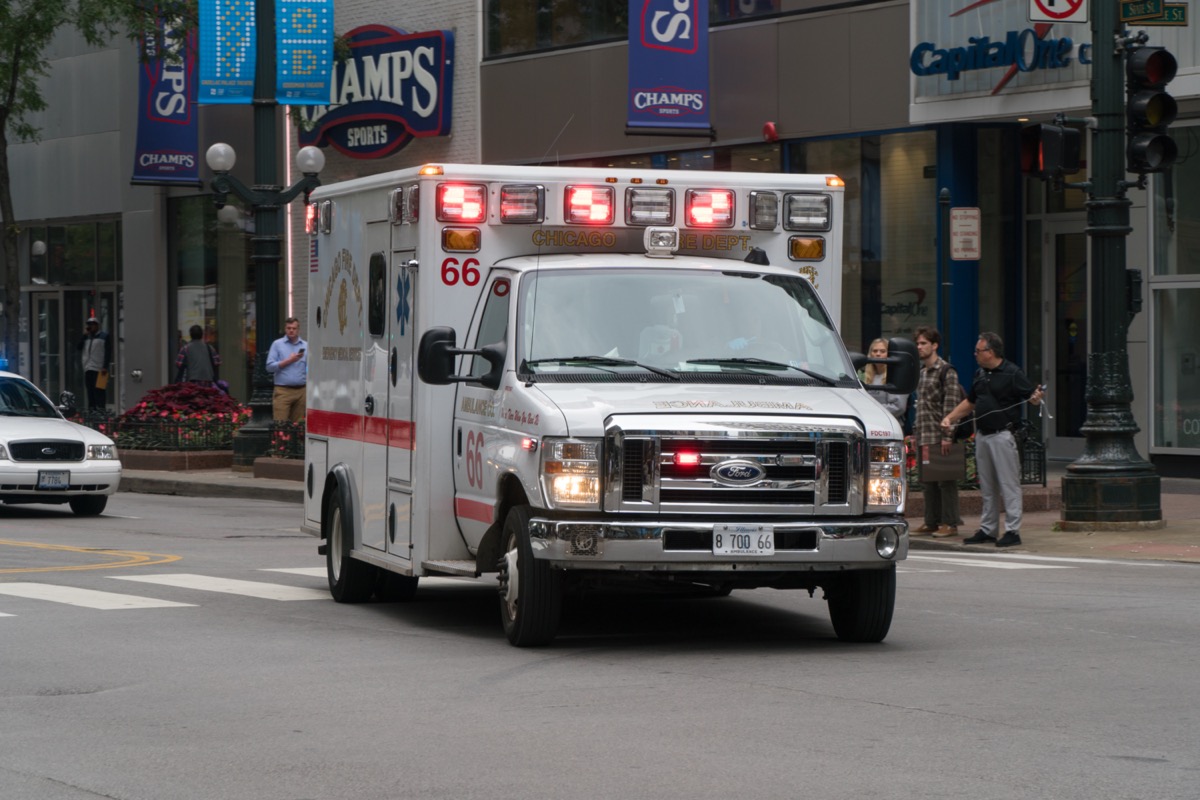 Cases have gone up 53%, to 37,700 a day. "Average of hospital admissions is about 3,500 per day," said Walensky. "An increase of about 32% from the previous seven day period. And the seven day average of daily deaths has also increased to 237 per day. And the increase of about 19% from the previous seven day period. Today, I want to speak about our need to come together against a common enemy"—COVID-19 "and the Delta variant. It's spreading with incredible efficiency and now represents more than 83% of the virus circulating in the United States compared to the virus we had circulating initially in the United States at the start of the pandemic. The Delta variant is more aggressive and much more transmissible than previously circulating strengths."
2
CDC Chief Said Three Words Every American Should Hear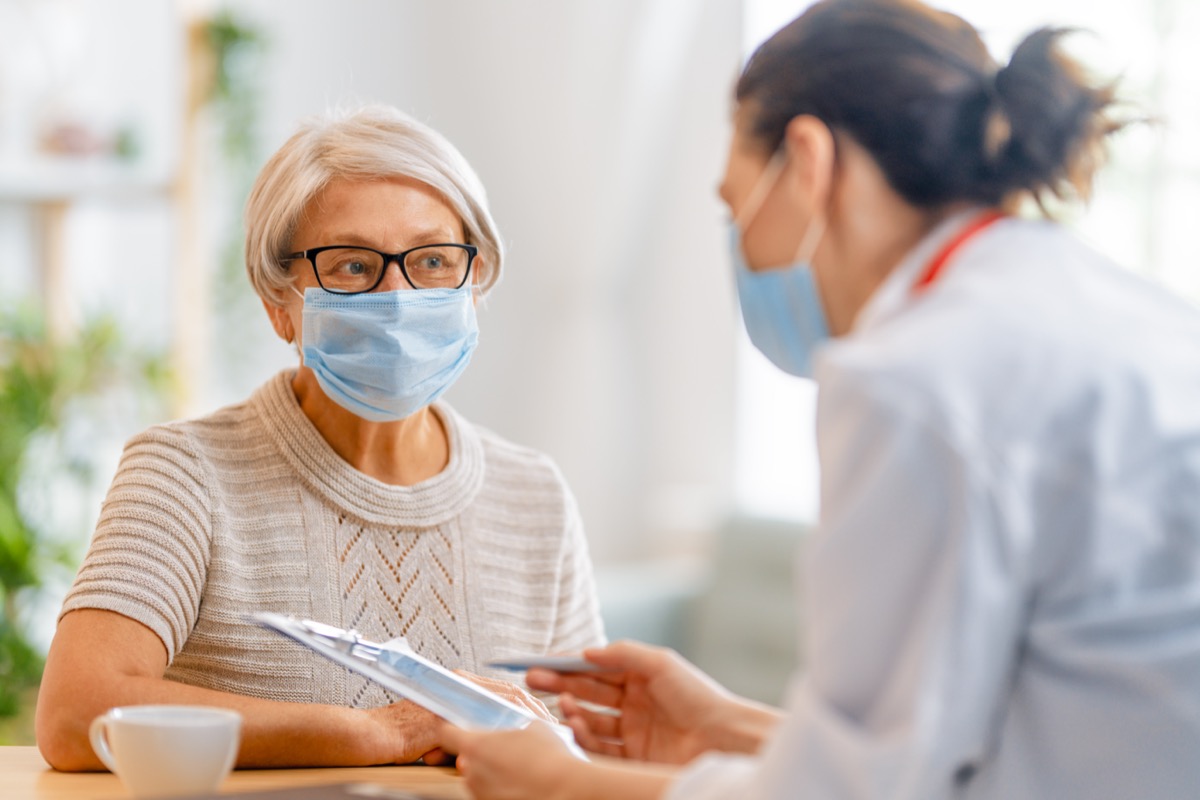 The Delta variant "is one of the most infectious respiratory viruses we know of, and that I've seen in my 20 year career," said Walensky. "We recognize that some of you are still thinking about whether you will get vaccinated. Maybe you're seeing your local officials stepping forward publicly to get vaccinated, or maybe you're watching on local news that your community hospitals are getting full. Maybe COVID-19 sickness has tragically hit you or your community closer to home. If you are still on the fence, if you still have questions about the vaccines, we welcome them. My request to you is this, ask your questions, talk to your healthcare provider, talk to your pharmacist, talk to your friends and neighbors who have gotten vaccinated and get your questions answered so that you feel comfortable and informed in making this critical decision. And please continue to do the things that we know worked to protect you and her family until you are fully vaccinated." 
3
CDC Chief Warned COVID Has "No Incentive to Let Up"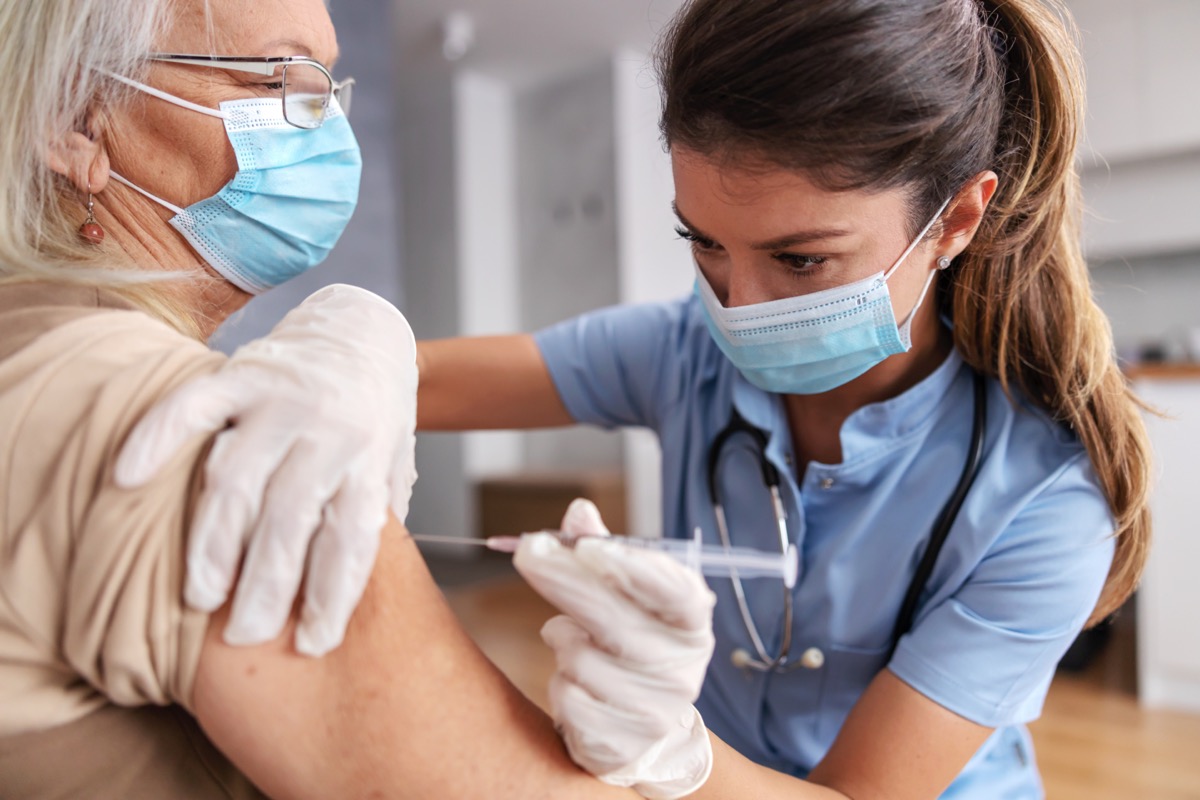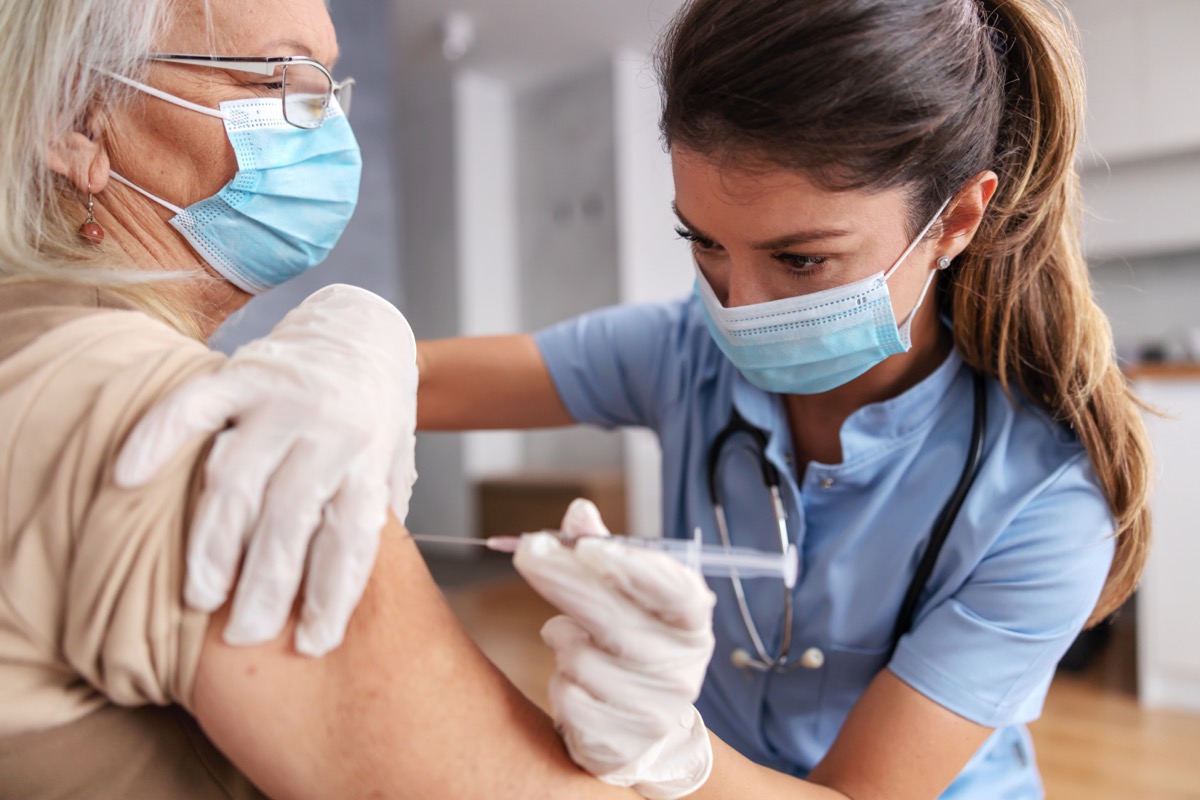 "If you are not vaccinated, please take the Delta variant seriously," begged Walensky. "This virus has no incentive to let up and it remains in search of the next vulnerable person. In fact, please consider getting vaccinated and take precautions until you do. And if you've already had COVID infection, CDC guidance strongly recommends that you get vaccinated. It gives you longer lasting and more robust protection with the breadth and depth of coverage needed to conquer the variants currently circulating in this country." Keep reading to learn about how to stay safe after vaccination and when to wear a mask.
4
CDC Chief Had This to Say to People Who Have Already Gotten Vaccinated, Who are Scared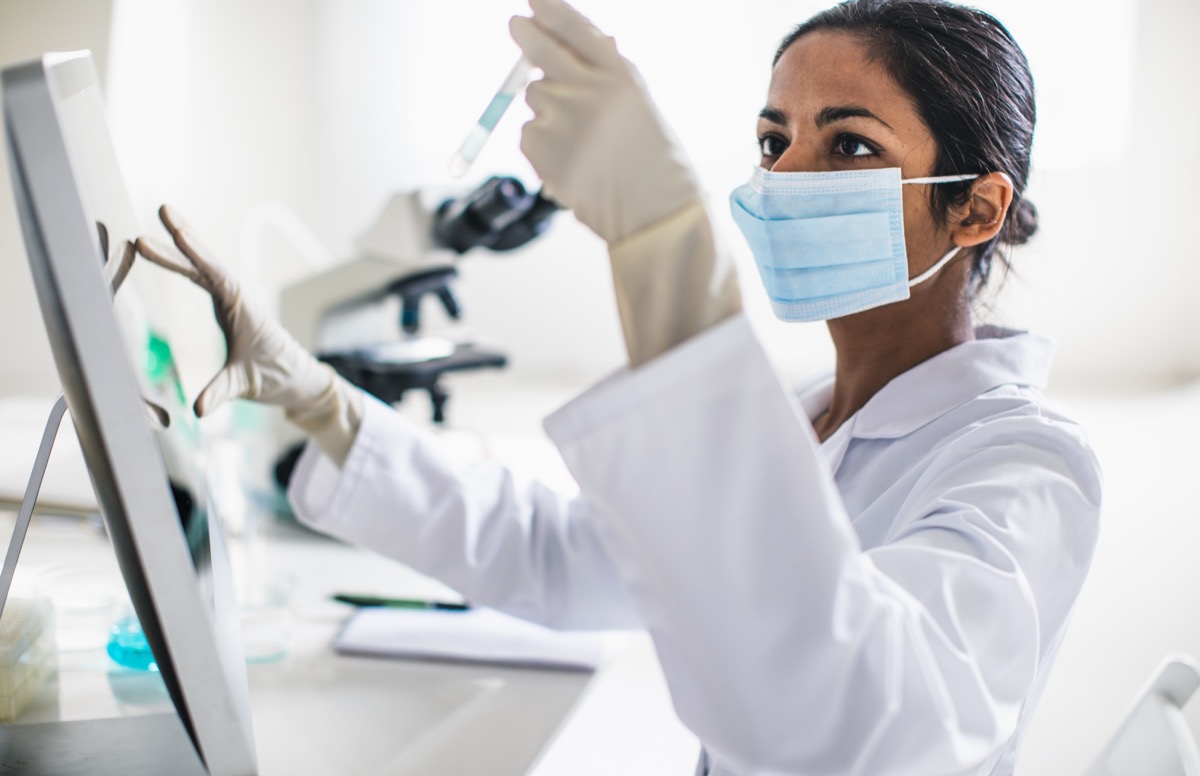 "So those of you who've already gotten the vaccine—I know you're watching the rise of cases and have questions about what it means for you," said Walensky. "I know you're probably worried about two things, whether you will still get COVID despite being vaccinated and which activities are safe. Let's start with the first concern. Being fully vaccinated gives you a high degree of protection against infection and an even higher degree of protection against severe illness, hospitalization, and death. That is what these vaccines were designed for and what the clinical trials studied. And the vaccines generally do their job quite well. These vaccines are some of the most effective that we have in modern medicine. And the good news is that current scientific evidence shows that our current vaccines are working as they did in clinical trials, even against the Delta variant, importantly, our data showed that infections are much less common in vaccinated people compared to unvaccinated and most illness and vaccinated individuals is asymptomatic or mild."
5
Here is When You're Most in Danger, Says CDC Chief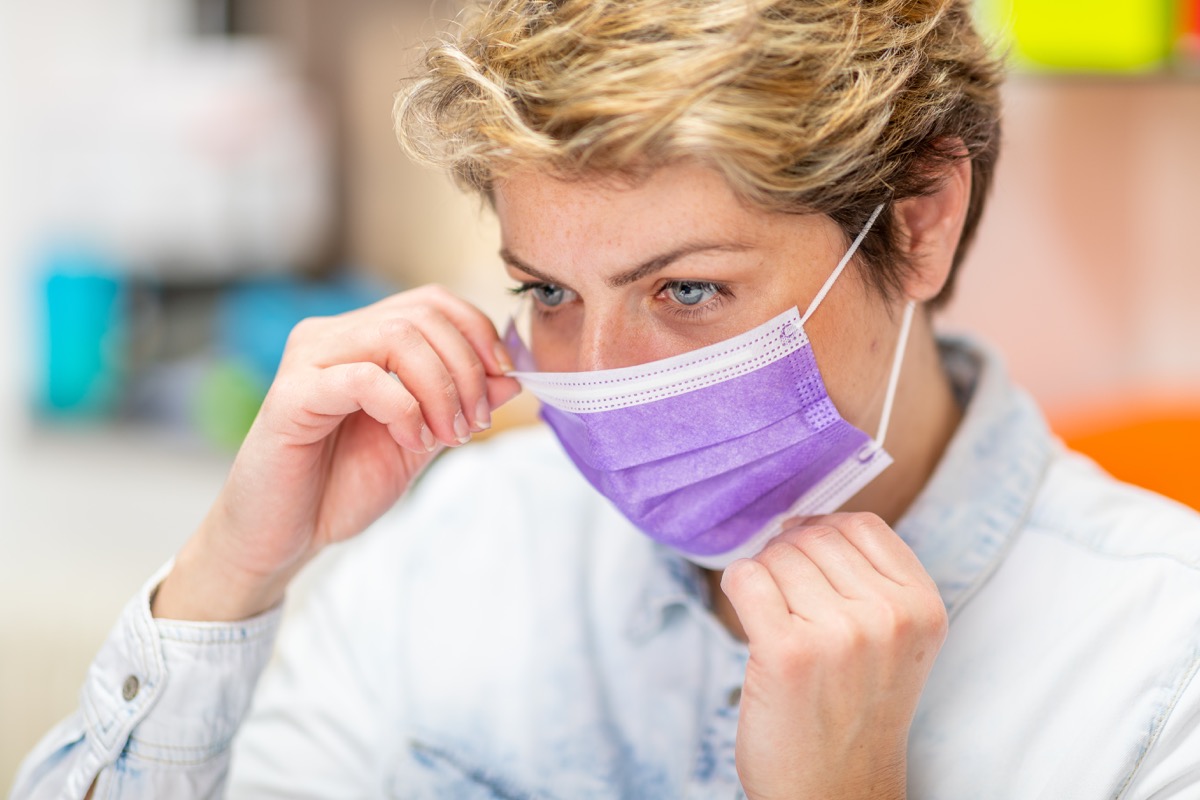 "There are places in this country where cases are high and cases caused by the Delta variant are also really high," said Walensky. "And many of these areas have low vaccine coverage. In areas with high vaccine coverage and low rates of disease transmission, the chances of you coming in close contact with someone who is infectious is relatively low in contrast in areas with low vaccine coverage and high transmission. There is a much higher chance of you coming in close contact with one or many persons who are infectious."
6
CDC Chief Said Here's When to Wear a Mask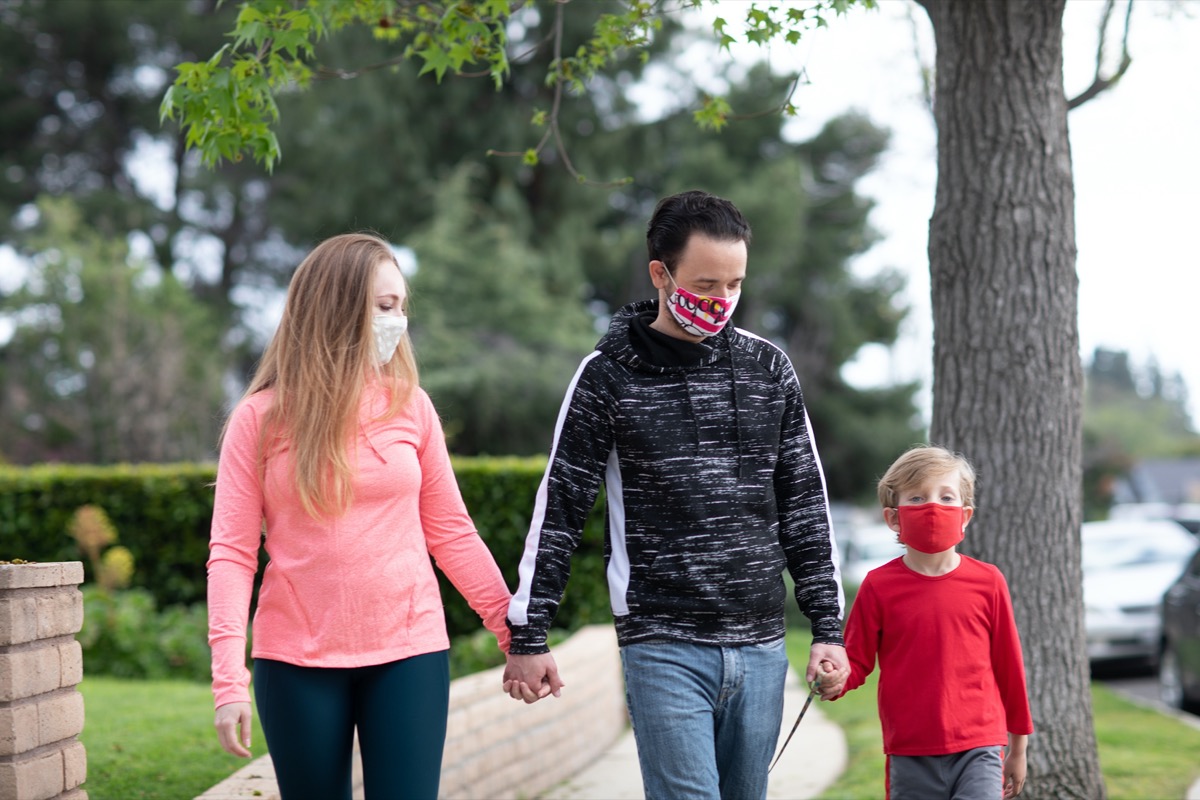 "As we have said, consistently, the greatest risk right now is to those unvaccinated and we have consistently and repeatedly said, if you are unvaccinated, you need to be wearing a mask to protect yourself and others around you. And we need more people to get vaccinated to stop this pandemic. So overall, the CDC recommendations haven't changed fully vaccinated. People are protected from severe illness, and we've always said that communities and individuals need to make the decisions that are right for them based on what's going on in their local areas. So if you're in an area that has a high case rate and low rates of vaccination, or a Delta cases are rising, you should certainly be wearing a mask if you are unvaccinated. If you are vaccinated, you get exceptional protection from the vaccines, but you need to have the opportunity to make the personal choice to add extra layers of protection."
7
CDC Chief Said "We Are Not Out of the Woods Yet"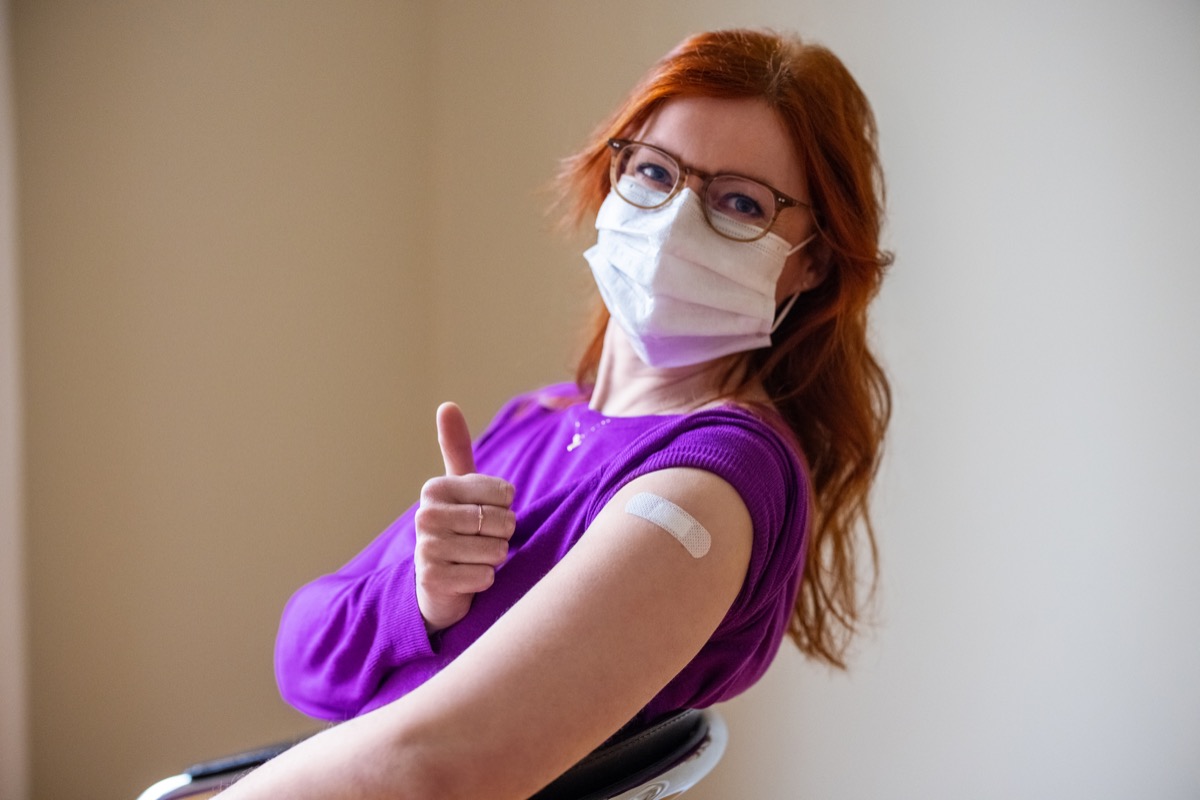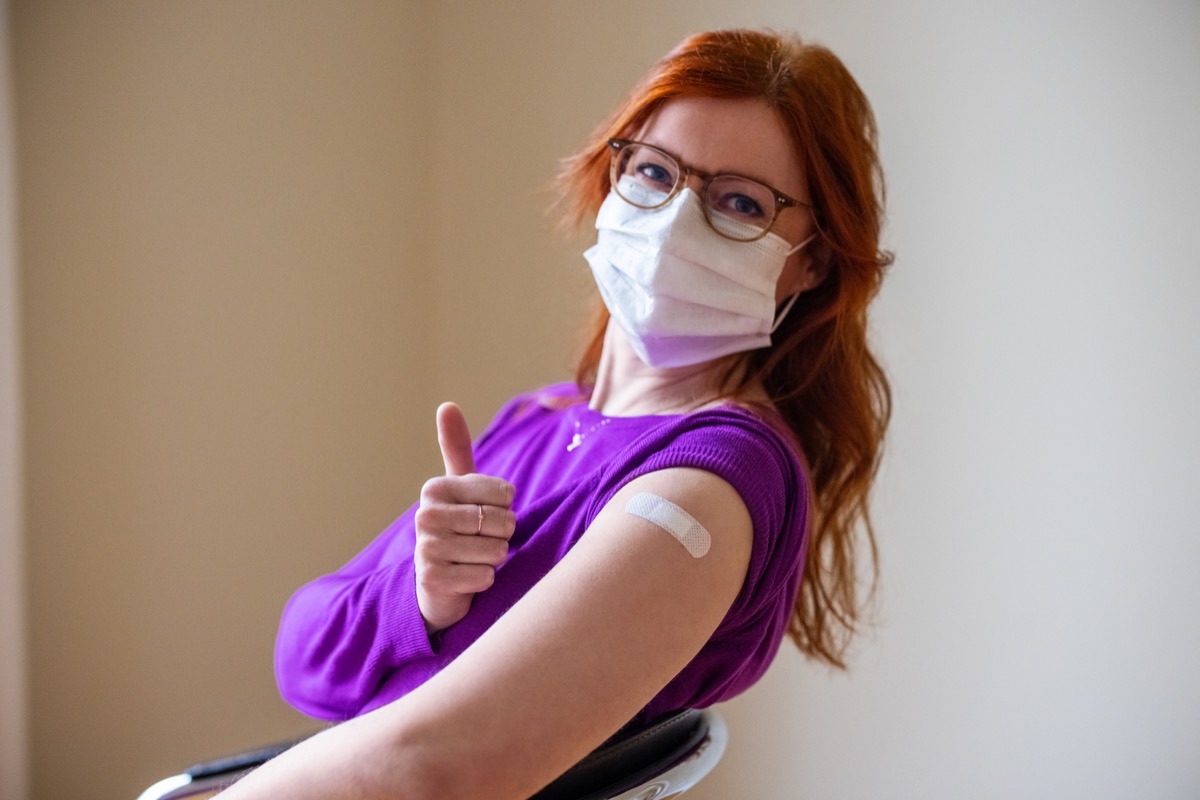 "Please know, we together are not out of the woods yet, and you will want to make thoughtful decisions to protect your health and the health of your family and your community," said Walensky. "We are yet at another pivotal moment in this pandemic with cases rising again, and some hospitals reaching their capacity. In some areas we need to come together as one nation unified in our resolve to protect the health of ourselves, our children, our community, our country, and our future with the tools we have available with that." So get vaccinated ASAP; if you live in an area with low vaccination rates, wear a face mask that fits snugly and is double layered, don't travel, social distance, avoid large crowds, don't go indoors with people you're not sheltering with (especially in bars), practice good hand hygiene, and to protect your life and the lives of others, don't visit any of these 35 Places You're Most Likely to Catch COVID.
Alek Korab is a Co-Founder and Managing Editor of the ETNT Health channel on
Eat This, Not That!
Read more