I'm a Virus Expert and Here's Proof You Have a Delta Infection
Know the top five COVID symptoms right now.
The Delta variant of COVID-19 spread like wildfire this summer, and is now the source of nearly all the new COVID infections in the United States. If you're like many of us, every sneeze or tickle in the back of the throat prompts you to wonder if you've been infected. Read on to find out more about the current symptoms of COVID—and to ensure your health and the health of others, don't miss these Sure Signs You May Have Already Had COVID.
1
Traditional Symptoms Seen Less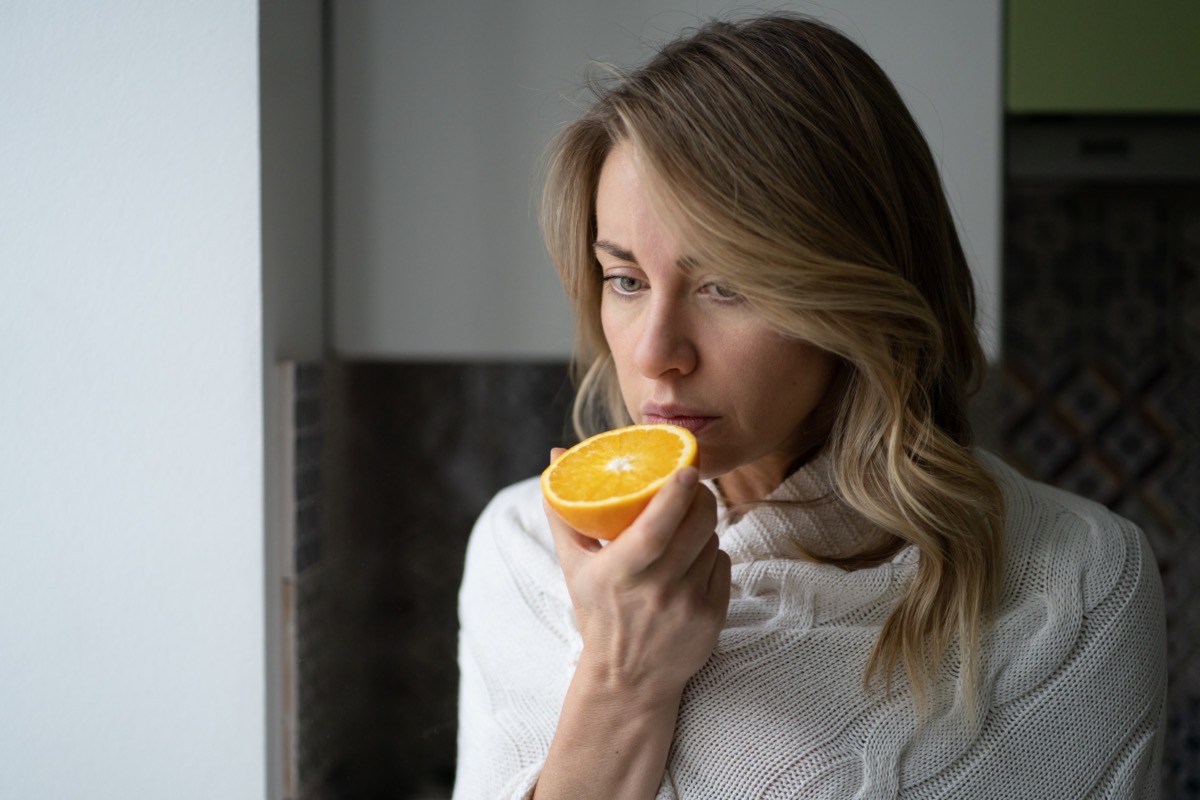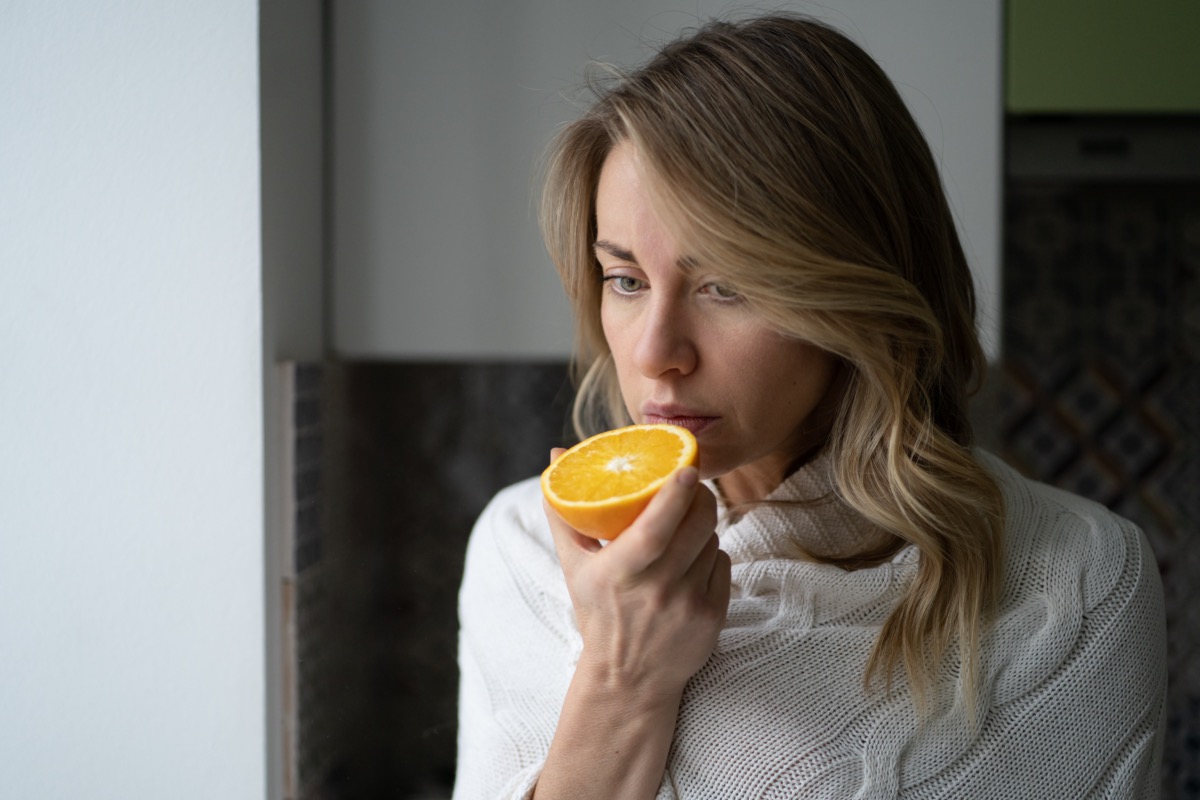 The ZOE COVID Symptom Study is being conducted by British and American researchers, who have collected 4.7 million datapoints tracking COVID-19 symptoms via an app. "According to this study, the main COVID-19 symptoms have changed over time," says Sri Banerjee, MD, Ph.D., MPH, FACE, faculty member in Walden University's Ph.D. in Public Health program. 
"Traditional COVID-19 symptoms such as anosmia (loss of smell), fever and shortness of breath are now not being seen as frequently. In the ZOE COVID Symptom Study, they are currently ranked much lower on the list of symptoms, at numbers 5, 12 and 29, respectively."
2
The Latest Symptoms of Delta Infection
According to researchers at the COVID Symptom Study, the top five symptoms in recent months include: 
Headache

Runny nose

Sore throat

Sneezing

Persistent cough 
"Excessive sneezing is also a symptom of the Delta variant," says Banerjee. "This presents complications as we approach the upcoming flu season, since the top five symptoms of COVID-19 currently are also flu symptoms."
3
Symptoms Come on Quicker
"The Delta variant has such a high viral load early in the infection that from the point of exposure we're seeing people have symptoms develop within 24 to 48 hours, as opposed to three to five days, which is what we were seeing last year," Dr. Michael Bush of St. Vincent Healthcare in Billings, Montana, told KTVQ on Tuesday. The official list includes: 
Fever or chills
Cough
Shortness of breath or difficulty breathing
Fatigue
Muscle or body aches
Headache
New loss of taste or smell
Sore throat
Congestion or runny nose
Nausea or vomiting
Diarrhea
Get tested if you experience these, and keep reading for more.
RELATED: Places You Are Most Likely to Catch Delta6254a4d1642c605c54bf1cab17d50f1e
4
Symptoms Depend on Vaccination Status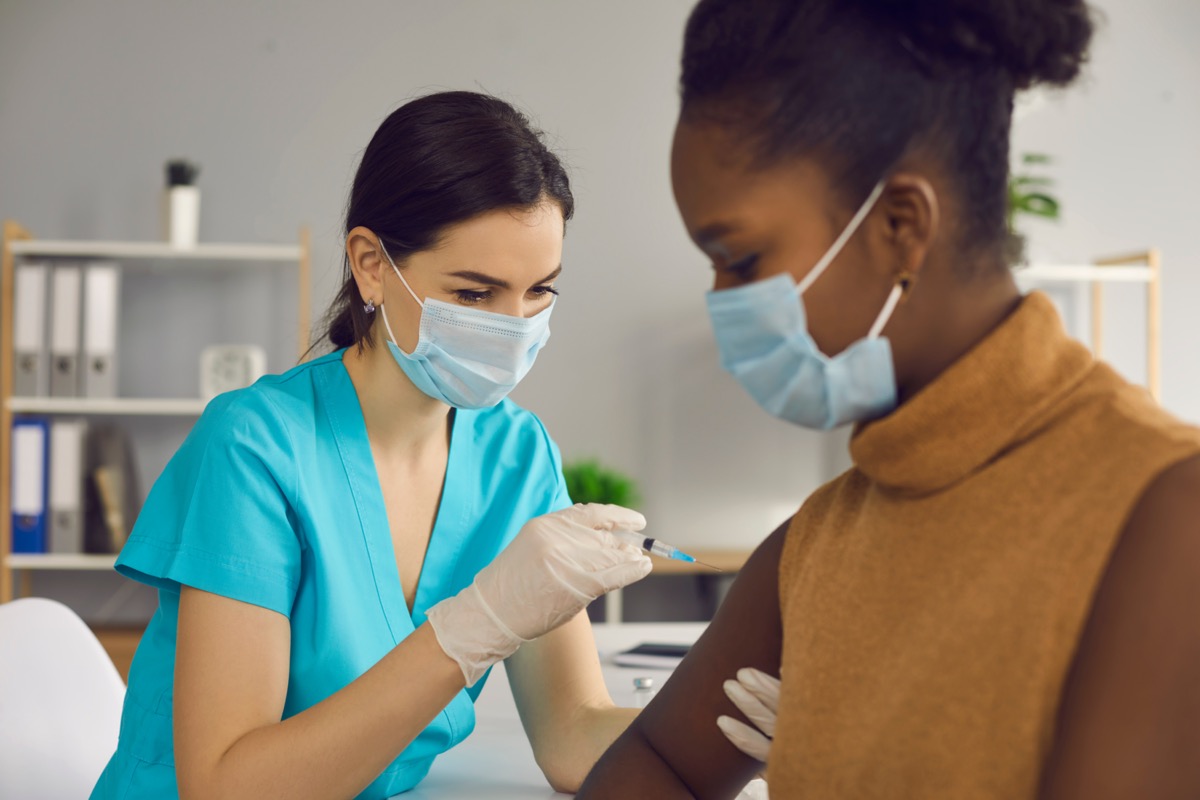 The symptoms of a Delta infection seem to be different depending on whether you've been vaccinated, says Karen Jubanyik, MD, an associate professor of emergency medicine at Yale University School of Medicine and author of Beat the Coronavirus. Vaccinated people are more likely to feel like they have a bad cold, while unvaccinated people tend to have more traditional symptoms, including fever, a potentially severe cough, and loss of taste or smell, in addition to headache, sore throat and runny nose.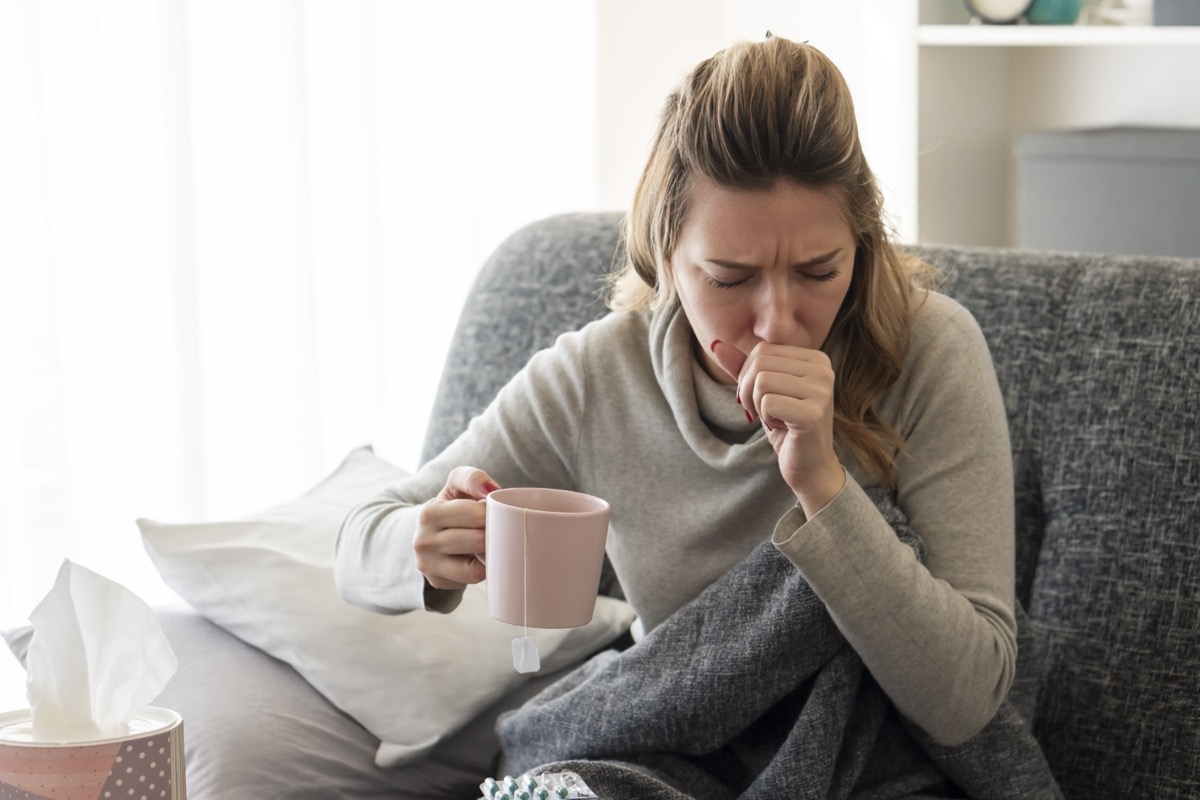 Experts raised concerns this week about a potential "twindemic" or "tridemic" once the traditional flu season starts in October. Last year's flu season was blunted by mandatory closures and widespread face-masking; this year, things are more lax.
Some states such as Minnesota dealt this summer with an outbreak of RSV, or respiratory syntactical virus, on top of COVID-19. "I'm not going to talk about a twindemic. I'm going to talk about a tridemic or a quaddemic," Dr. Gregory Poland, a vaccinologist at Mayo Clinic in Rochester, Minnesota, told the Minneapolis Star-Tribune on Monday. "We already have cases of influenza in Minnesota. We've already seen evidence of an RSV epidemic. The pandemic, at least right now, isn't going anywhere. It's going to continue to find susceptibles who are either unvaccinated or whose immunity wanes with time."
6
How to Stay Safe Out There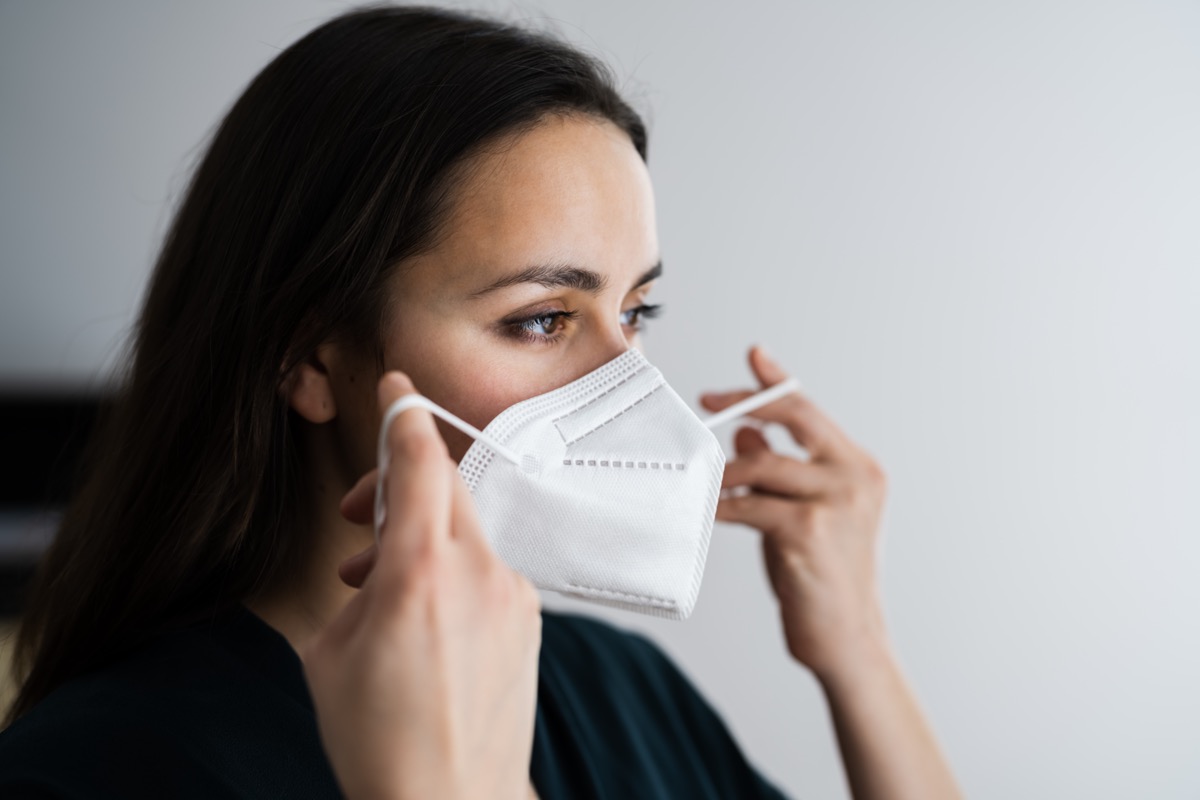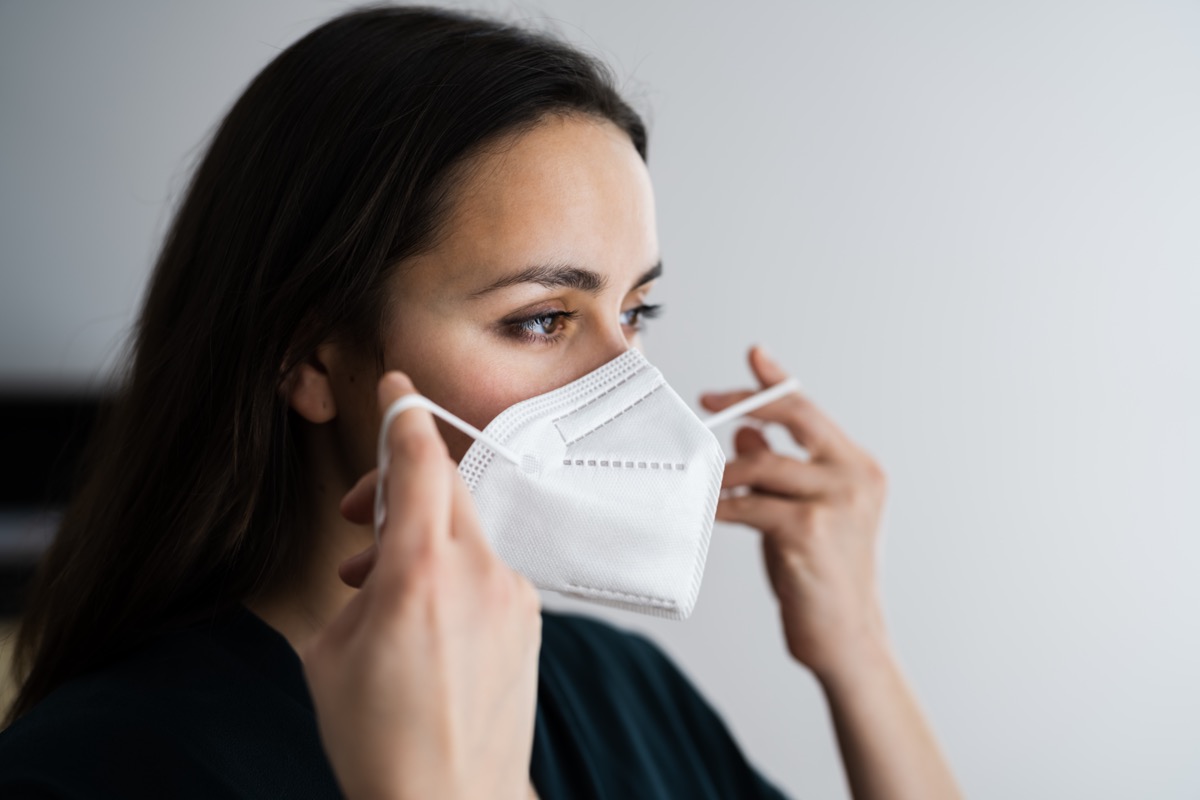 Follow the fundamentals and help end this pandemic, no matter where you live—get vaccinated ASAP; if you live in an area with low vaccination rates, wear an N95 face mask, don't travel, social distance, avoid large crowds, don't go indoors with people you're not sheltering with (especially in bars), practice good hand hygiene, and to protect your life and the lives of others, don't visit any of these 35 Places You're Most Likely to Catch COVID.