Virus Expert Just Issued This "Deadly" Warning
The next surge could be deadly, says Dr. Jha.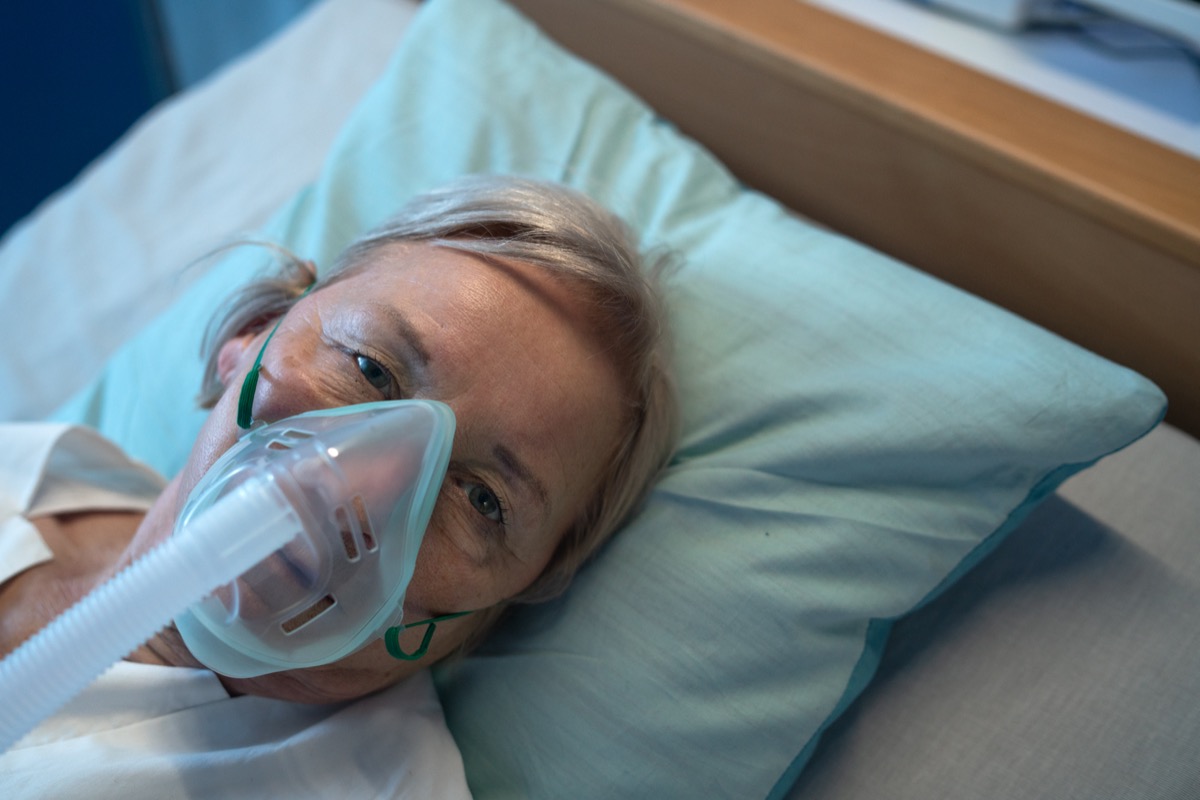 This week, COVID-19 cases in the U.S. continued to decline. New daily cases are now down nearly 70% from two weeks ago. But the daily average of deaths is near the pandemic's all-time high. At the same time, the overall number of people who've died from the coronavirus surpassed 925,000, pointed out Dr. Ashish Jha, dean of the Brown University School of Public Health, who analyzed the impact of the Omicron wave—including the impression that it was "milder"—and issued a warning for how we should react to future variants. Read on to find out more—and to ensure your health and the health of others, don't miss these Sure Signs You've Already Had COVID.
1
"A Lesson for Managing Future Waves"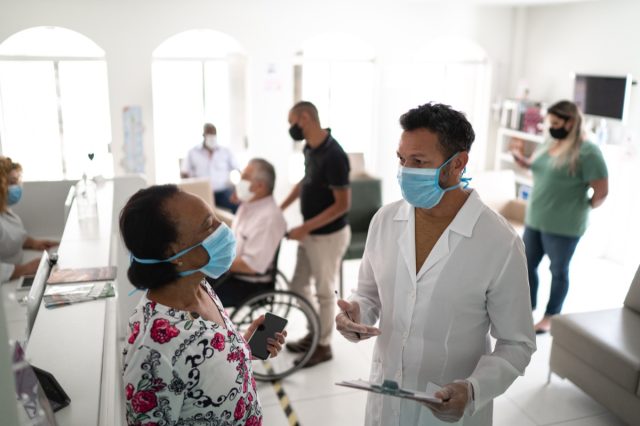 "As the Omicron surge of infections abates, it's worth reflecting on few lessons we learned," Jha tweeted on Wednesday. "Today, let's discuss whether Omicron was indeed 'milder.' Short answer? Yes it was. But it still caused a devastating loss of life. And that's a lesson for managing future waves."6254a4d1642c605c54bf1cab17d50f1e
2
Was Omicron Actually "Milder" Than Delta?
"First, let's talk about how we might assess whether Omicron was 'milder' than Delta," tweeted Jha. One method, he said, is to look at case fatality rate (CFR), the proportion of identified cases which are ultimately fatal. "Throughout the pandemic, the CFR of COVID in the US has been between 1.5% to 2.0%," he said. "CFR is usually 1.5% but rises to 2.0% during surges as hospitals fill. Meaning that as hospitals fill up, admission thresholds rises…and ability to care for sick people diminishes."
"It's bad to be sick during a COVID surge," he added.
3
Actually, Omicron Killed a Lot of People
"When Delta was dominant: An average of 1200 Americans died each day," tweeted Jha. "When Omicron was dominant, an average of 2200 Americans died every day. So this 'milder' virus with 75% lower CFR killed nearly twice as many Americans every day." 
"So in sum, CFR for Omicron in the US during surge was 0.4%, about a quarter of what it was for delta. That really is good. But Omicron surge caused so many infections that it killed about 50K people just in the last 3 weeks."
ELATED: Here's How to Prevent Aging, Say Doctors
4
Lesson for the Future: "A Large Surge Can Be Deadly"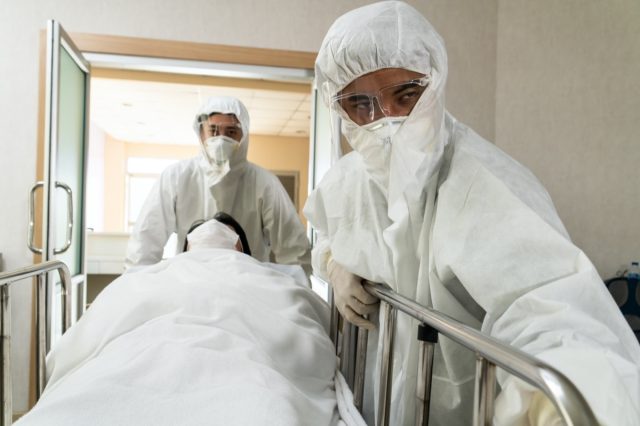 "So here's the lesson," said Jha. "Even if future variants are less virulent," and we warned there is "no guarantee they will be … a large surge can be deadly."
His advice: "Before the next surge, let's get more people vaxxed/boosted. And be ready with smart strategies to prevent runaway infections."
As of now, 69% of Americans over age 5 are fully vaccinated. But only 58% of Americans over age 65 have received a booster shot. That number drops to 28% of Americans older than 18.
5
How to Stay Safe Out There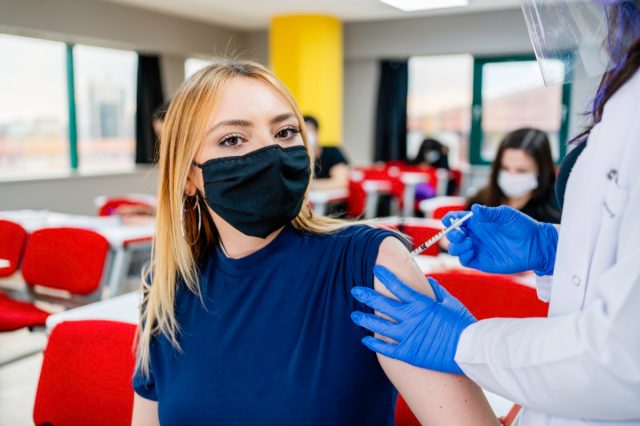 Follow the fundamentals and help end this pandemic, no matter where you live—get vaccinated ASAP; if you live in an area with low vaccination rates, wear an N95 face mask, don't travel, social distance, avoid large crowds, don't go indoors with people you're not sheltering with (especially in bars), practice good hand hygiene, and to protect your life and the lives of others, don't visit any of these 35 Places You're Most Likely to Catch COVID.