Virus Expert Just Issued This "Much Worse" Warning
"I think it's going to get much worse," said Dr. Ashish Jha.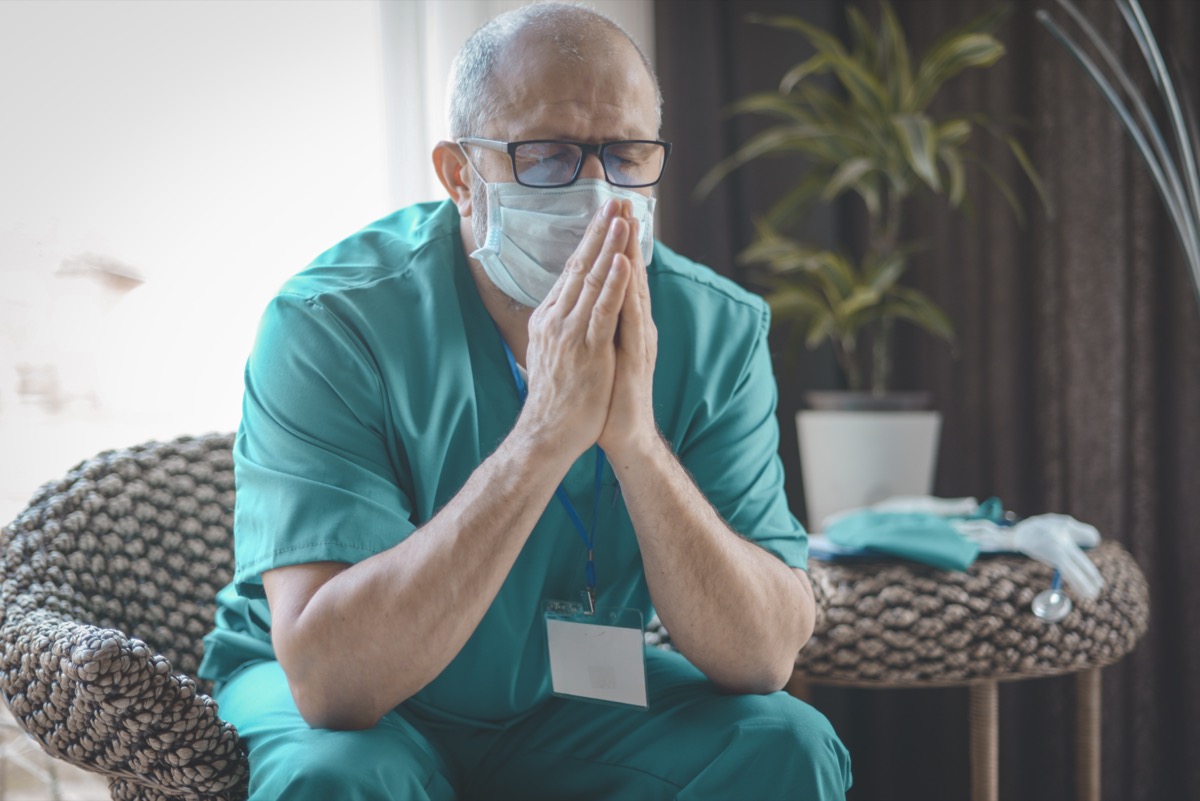 With daily COVID cases topping 800,000 a day for the first time, and hospitalizations higher than they've ever been, it's clear we are still in the middle of a raging pandemic, despite the unified desire to wish things were normal. (When experts say it's time to think about "living with COVID as the new normal," they don't mean today, not with cases this high. The endemic stage isn't here yet. Danger is.) How can you stay safe? Dr. Ashish Jha, Dean of the Brown University School of Public Health, appeared on Fox News Sunday yesterday to discuss just that. Read on for 5 life-saving pieces of advice—and to ensure your health and the health of others, don't miss these Sure Signs You've Already Had COVID.
1
Virus Expert Warns "It's Going to Get Much Worse"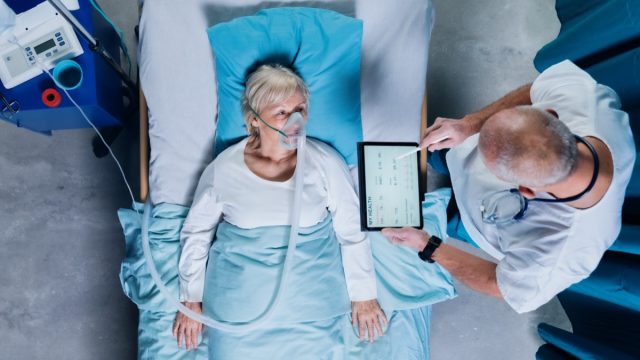 "Hospitalizations and deaths always lagged. So we have seen a spike that has peaked in New York, New Jersey, I think in New England, probably Florida," said Dr. Jha. "And what I expect is hospitalizations to peak in the next week to 10 days in those places, the rest of the country still has some ways to go. So I think the next three, four weeks are just gonna be hard for all of America." How bad could it get? "I think it's going to get much worse," he said. "So right now we have about 150,000 people in the hospital with COVID—that's more than we've ever had. I expect those numbers to get substantially higher. The problem is we're running out of healthcare workforce, and we just don't have the staffing. So that is gonna be a challenge for many weeks ahead."
2
Virus Expert Says We're Going to Need COVID Tests and More are Coming for You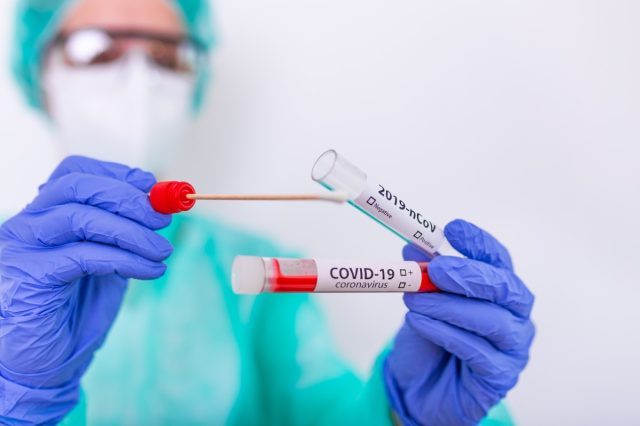 President Biden promised the federal government will send at home test kits out to Americans, but you won't get yours for a week or two, and by then…will it be too late to face down this surge? "First of all, I think we all agree that we needed more tests during this surge," said Dr. Jha. "I'm sorry, we didn't have it. I think it really did hamper our ability as a country to manage this. I don't believe that is gonna be the last wave we see; having widespread testing available is gonna make an enormous difference as we get beyond this surge, and before we face the next one. So I'm thrilled to see more tests coming. I think we're gonna need 'em. We obviously we wish we had had more tests going in."
3
Virus Expert Says Here's the Kind of Person He's Seeing Get "Very, Very Sick" in His Hospital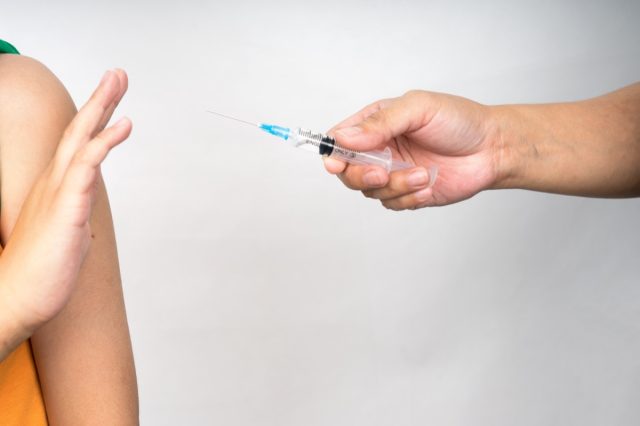 "Is it time for us to say, you know what? This thing's here to stay. We can't continue with the lockdowns of the isolation, the quarantine, we need to accept that people are going to get sick. It's gonna be a mild illness. It'll probably be like a cold, maybe even a mild flu. And let's all just get back to normal?" asked the Fox News host. "In my mind, we are switching from this kind of acute phase of the pandemic emergency two years into a more end phase," said Jha. "The challenge is for unvaccinated people, it's still pretty deadly. I just finished two weeks of attending in the hospital. A lot of very, very sick people with Omicron who are not vaccinated. So we still have a challenge ahead."6254a4d1642c605c54bf1cab17d50f1e
4
Virus Expert Says "Many of Us" Will Get Omicron but the Unvaccinated Will Get Sicker
Dr. Anthony Fauci, the chief medical advisor to the President and the director of the National Institute of Allergy and Infectious Diseases, has said most of us will get Omicron. But that doesn't mean you should give in to it without protection. Jha added: "With Omicron, because of its immune evasiveness, we are seeing vaccinated people get infected. The big difference is, with unvaccinated people, or those who are unboosted , thehigh risk people are the ones ending up in the hospital. So for when it comes to severe illness, it is absolutely targeting those groups. But I do think that there's a high risk that, as the pandemic continues, all of us will end up getting exposed and many of us will end up getting infected."
5
Virus Expert Says This Kind of Test is the One He Uses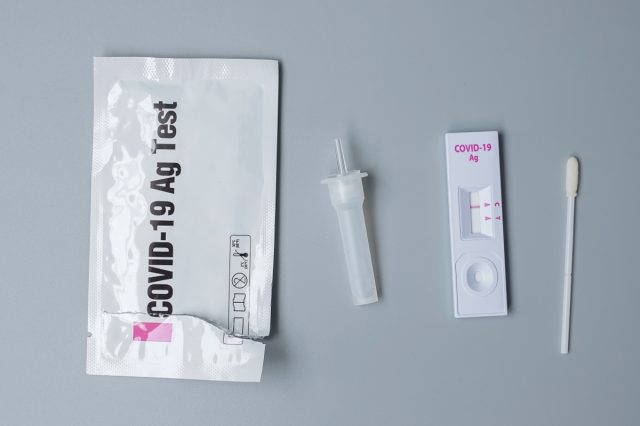 The Fox News host asked about throat swab tests or other kinds but Jha said "the best kind of test we should be using kind of on a regular basis are these rapid antigen tests that are available or soon hopefully will be available in greater quantity that you can use at home. You should use it based on the directions, and all still ask people to put it up their nose. There's a lot of random talk about throat swabbing and spitting. My take is stop. Just focus on the directions, use it up your nose. That's what works best.  And that's what we should be using on a regular basis. Your doctor may use a different test if he or she needs to, but for regular people at home, that's what I use."
6
How to Stay Safe Out There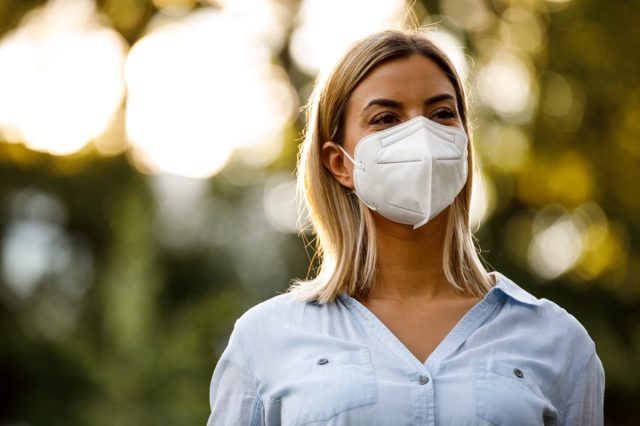 Follow the public health fundamentals and help end this pandemic, no matter where you live—get vaccinated or boosted ASAP; if you live in an area with low vaccination rates, wear an N95 face mask, don't travel, social distance, avoid large crowds, don't go indoors with people you're not sheltering with (especially in bars), practice good hand hygiene, and to protect your life and the lives of others, don't visit any of these 35 Places You're Most Likely to Catch COVID.
Alek Korab
Alek Korab is a Co-Founder and Managing Editor of the ETNT Health channel on Eat This, Not That!
Read more about Alek