Virus Experts Just Issued This Warning, and Some Hope
"The pandemic is far from over, but I am hopeful…."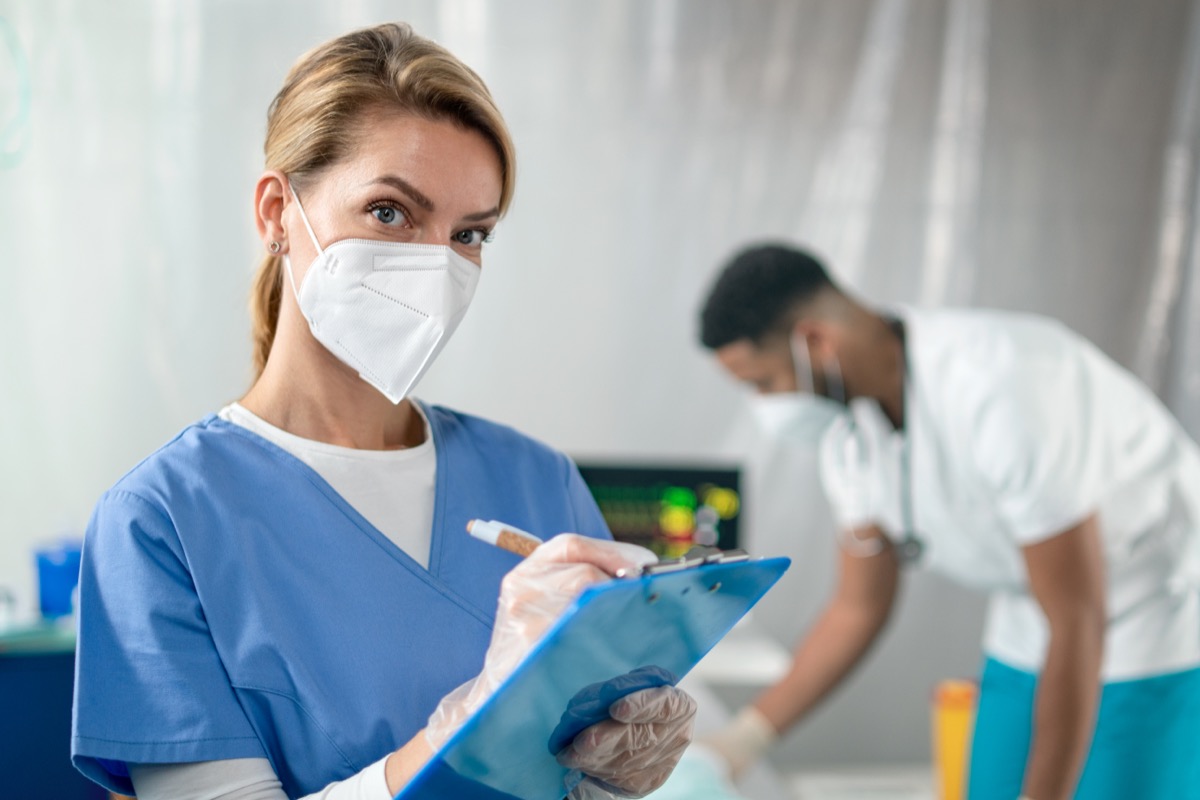 Omicron may signal the beginning of the end of the "emergency phase" of the coronavirus pandemic—with a big caveat being that we all need to stay vigilant, and vaccinated, for that to pan out, said experts today. "There are different scenarios for how the pandemic could play out and how the acute phase could end. But it's dangerous to assume that Omicron will be the last variant or that we are in the endgame," Dr. Tedros Adhanom Ghebreyesus, the head of the W.H.O., said on Monday at an executive board meeting of the global health organization. "On the contrary, globally, the conditions are ideal for more variants to emerge." His colleague Dr. Hans Henri P. Kluge, W.H.O. Regional Director for Europe, also issued a statement you've got to hear about. Read on for 5 pieces of life-saving advice—and to ensure your health and the health of others, don't miss these Sure Signs You've Already Had COVID.
1
Dr. Kluge Says "Our Work is Not Done" and Warns of New Variants
"Although Omicron offers plausible hope for stabilization and normalization, our work is not done. Huge disparities in access to vaccines remain. If 2021 was the year of vaccine production, 2022 must be the year of vaccine equity in the European Region and beyond," warned Dr. Kluge. "Too many people who need the vaccine remain unvaccinated. This is helping to drive transmission, prolonging the pandemic and increasing the likelihood of new variants. This pandemic, like all other pandemics before it, will end, but it is far too early to relax. With the millions of infections occurring in the world in recent and coming weeks, coupled with waning immunity and winter seasonality, it is almost a given that new COVID-19 variants will emerge and return. But with strong surveillance and monitoring of new variants, high vaccination uptake and third doses, ventilation, affordable equitable access to antivirals, targeted testing, and shielding high-risk groups with high-quality masks and physical distancing if and when a new variant appears, I believe that a new wave could no longer require the return to pandemic-era, population-wide lockdowns or similar measures."6254a4d1642c605c54bf1cab17d50f1e
2
Dr. Kluge Says Those Being Hospitalized are Mostly Unvaccinated People, As Expected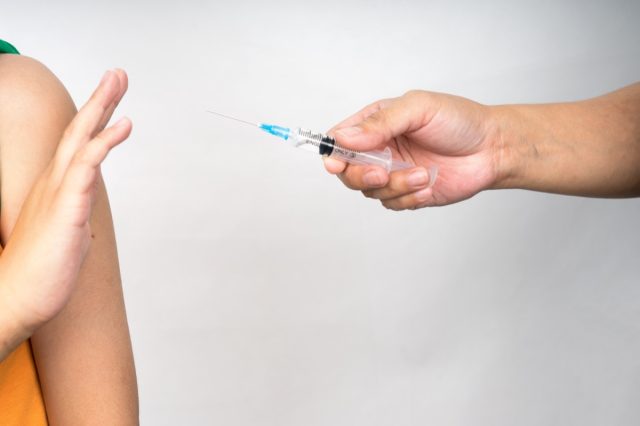 "While Omicron appears to cause much less severe disease than Delta, we are still seeing a rapid rise in hospitalizations, due to the sheer number of infections. This is in addition to a Delta burden that has not entirely passed, and also to the high number of incidental admissions. Fortunately, hospitalizations with Omicron result much less frequently in ICU [intensive care unit] admission. As predicted, most people needing intensive care across the Region are unvaccinated."
3
Dr. Kluge Thinks We May End the "Emergency Phase" Sometime in the Near Future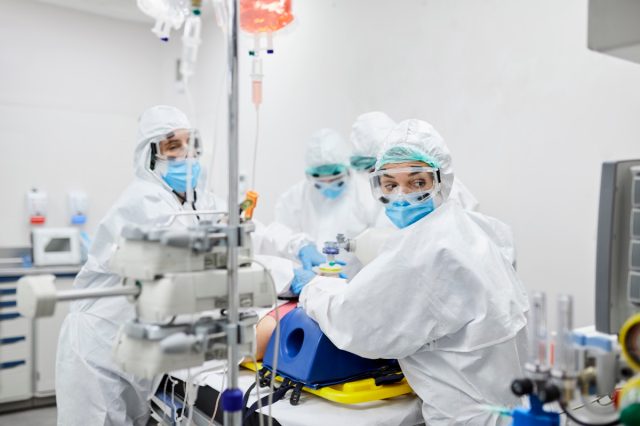 "As we mark 2 years of the COVID-19 pandemic in Europe and central Asia, we are entering a new phase, driven by the highly transmissible Omicron variant sweeping the Region, from west to east," said Dr. Kluge. "The pandemic is far from over, but I am hopeful we can end the emergency phase in 2022 and address other health threats that urgently require our attention. Backlogs and waiting lists have grown, essential health services have been disrupted, and plans and preparations for climate-related health stresses and shocks have been put on hold across the Region."
4
Dr. Fauci Says Here's the Worst Case and How to Prevent It
"The only wild card in all of this, which leads to the possibility of a worst case scenario is as we get down to that level, all of a sudden we get surprised by a new variant that actually has a greater degree of transmissibility and is also serious," said Dr. Anthony Fauci, the chief medical advisor to the President and the director of the National Institute of Allergy and Infectious Diseases, to MSNBC's Stephanie Ruhle, also today. "How can we mitigate against that? We have the tools now, some of which we didn't have a short while ago, we certainly have terrific vaccines. And as we know, from the data from the CDC, just over this last few days, boosting individuals makes a major positive impact in protecting you against severe disease, even with Omicron. So you wanna make sure we get as many people vaccinated. Now that major numbers of tests are gonna be available to the tune of a half a billion soon and another half a billion thereafter, we've gotta integrate testing into that. So, you know, who is infected, who might be transmitting it to others? So a combination of vaccination, testing and putting important antiviral drugs, which we're gonna get a lot more supply of, particularly drugs like Paxlovid, which are very, very effective in preventing the progression to severe disease. If we have all of those things in place, even with a new variant, we may be able to have that integration into some form of normality."
5
How to Stay Safe Out There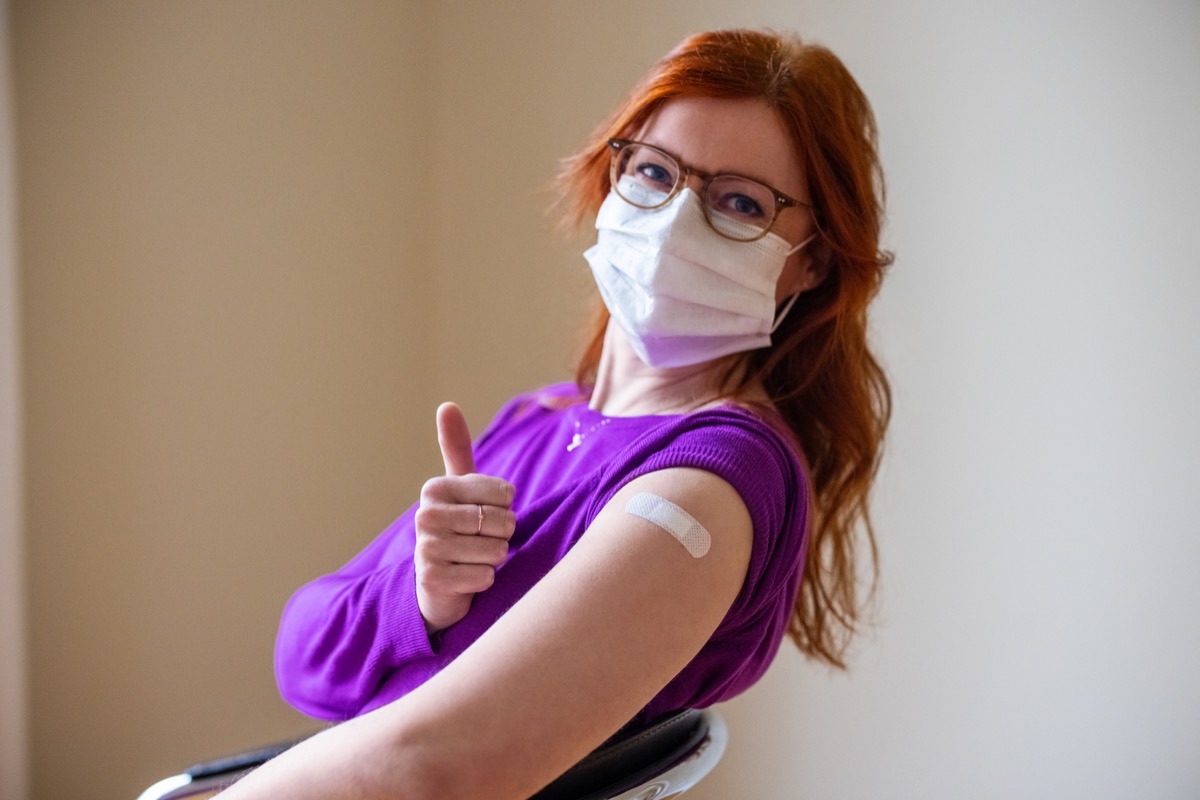 Follow the public health fundamentals and help end this pandemic, no matter where you live—get vaccinated or boosted ASAP; if you live in an area with low vaccination rates, wear an N95 face mask, don't travel, social distance, avoid large crowds, don't go indoors with people you're not sheltering with (especially in bars), practice good hand hygiene, and to protect your life and the lives of others, don't visit any of these 35 Places You're Most Likely to Catch COVID.
Alek Korab
Alek Korab is a Co-Founder and Managing Editor of the ETNT Health channel on Eat This, Not That!
Read more about Alek