I'm an ER Doctor and Here's What Omicron is Like
Before you RSVP for any parties, read this.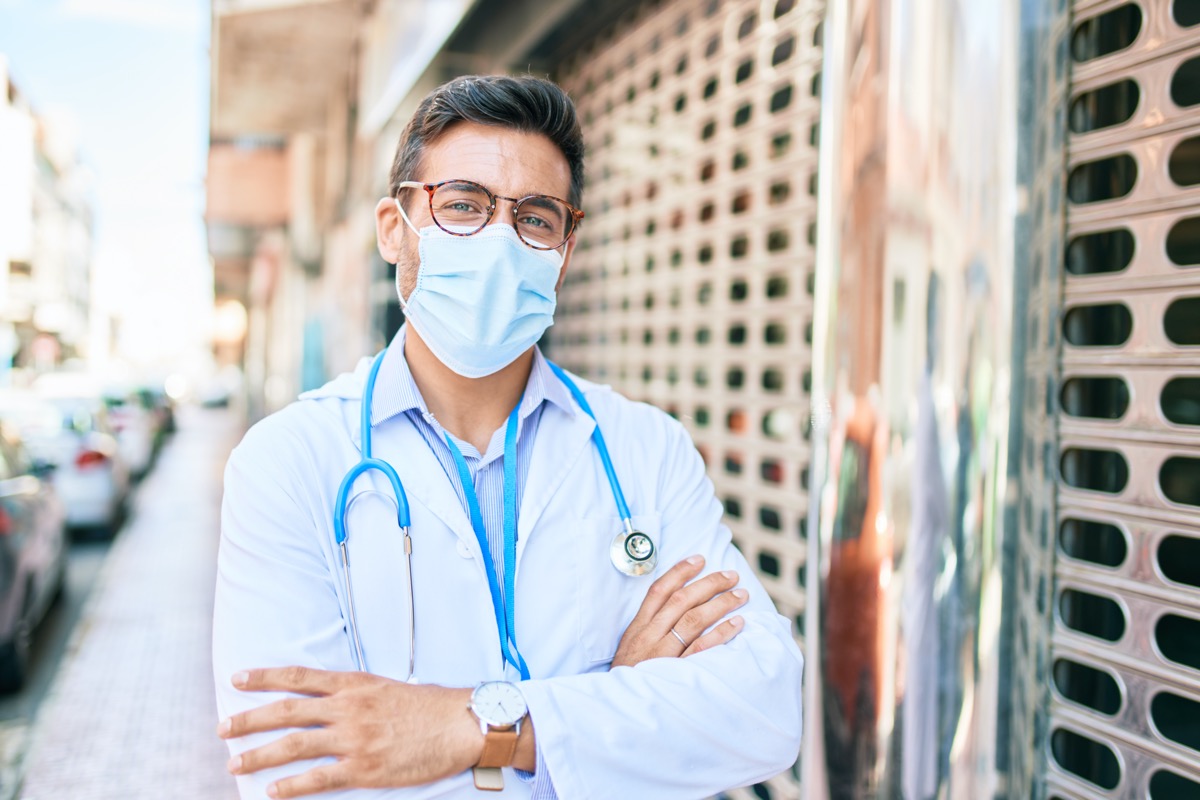 Omicron is surging through the US just at the time when hospitals are most vulnerable. The current nursing/staff shortages have created a problem with bed capacity. As a result, the hospitals are already overwhelmed. The current winter surge of Omicron is exacerbating the situation. Bottom line, people should not expect a bed if they get sick. Yet, people continue to travel, gather and eat indoors without masks. Although there is some evidence that Omicron may be less deadly, it is more transmissible. As a result, it's likely to result in many hospital visits and admissions even if it is a less deadly variant. 
Given the current state of healthcare capacity, we must all act to flatten the disease curve now. This means that we should not gather in large groups, eat indoors without a mask at restaurants, mix with multiple households or interact with others while we are sick. If we continue to disregard these simple measures, the hospital capacity will simply not exist at all. That means all hospital capacity will be filled. Not just COVID patients. Heart attacks, strokes, sepsis, infections, surgical emergencies, traumas, OB/Gyn issues – every healthcare malady will be affected. 
RELATED: Sure Signs You've Already Had COVID6254a4d1642c605c54bf1cab17d50f1e
I am happy that President Biden has arranged for 500 million test kits, but he needs to continue to emphasize the non-pharmaceutical interventions such as masking and limiting gatherings. This is particularly important during this surge given our limited healthcare capacity. However, this message is a bit of "hot button" political issue. Of course, this is not politics but sound public health. Yet, here we are having to speak politics about a public health intervention. 
A word to the vaccinated. First, as a doctor who is seeing patients with COVID in the Emergency Department daily, I want to say thank you. Getting vaccinated and boosted appropriately is making a huge difference for you, your community and the country. It's clear that vaccination prevents hospitalization and deaths and things would be much worse without this intervention. However, vaccination is not a force field nor is it absolute protection from symptomatic disease. Data from the UK and South Africa show that people vaccinated with the mRNA vaccine regimen (Pfizer or Moderna) have around 35% efficacy of protection from symptomatic disease. If you receive a booster, this efficacy increases to 75% for symptomatic disease. In spite of this waning immunity, the vaccine is still effective in preventing death and hospitalization. You are just more susceptible to symptomatic infection and spread of the virus. Particularly now, in the midst of the surge, EVERYONE – vaccinated people too – need to wear masks in public indoor spaces and AVOID eating and drinking in public indoor areas. Also, you need to avoid mixing indoors with multiple households unmasked. I'm sorry to be the bearer of bad news but that is the truth. 
I've seen many symptomatic/infected individuals who have been vaccinated. They are always shocked when I tell them they have  COVID. Even if you are protected from serious outcomes, your infection and spreading of the virus will strain the healthcare system further and potentially hurt an unprotected and/or immunocompromised person. 
Cases of  COVID have dramatically increased over the holidays. On December 29, over 465,000 cases were recorded in one day. This is a nearly 400% increase since mid December daily average of 120,000 cases per day and the disease curve is going straight up. We all need to continue to push vaccination and testing. However, we need to really emphasize simple interventions that will relieve the extreme pressure on our healthcare systems currently. Just recently, the University of Maryland Upper Chesapeake Medical Center declared a disaster. Their  COVID cases had increased over 733% over the past month. They are now forced to use "crisis standards of care" with patients. This is a system of changing the way you treat patients during catastrophic situations when resources have outstripped needs. Essentially, it allows expansion of roles for staff, re-use of resources and altered manners of treating patients to do the most good for the greatest number of people. 
So, before you RSVP for any parties or get together in a ski lodge for hot cocoa, think about the damage the spread of this virus is doing. Please do not do it. We need your help and your simple interventions will make a world of difference to the hospital systems struggling to treat patients this winter. I hope everyone had a safe and happy New Year! And to get through this pandemic at your healthiest, don't miss these 35 Places You're Most Likely to Catch COVID.
Darren P. Mareiniss, MD, FACEP
Darren P. Mareiniss, MD, FACEP is an Emergency Medicine Doctor who also practices critical care.
Read more about Darren