Virus Expert Just Predicted When This Surge May End
"We are in desperate short supply right now of blood."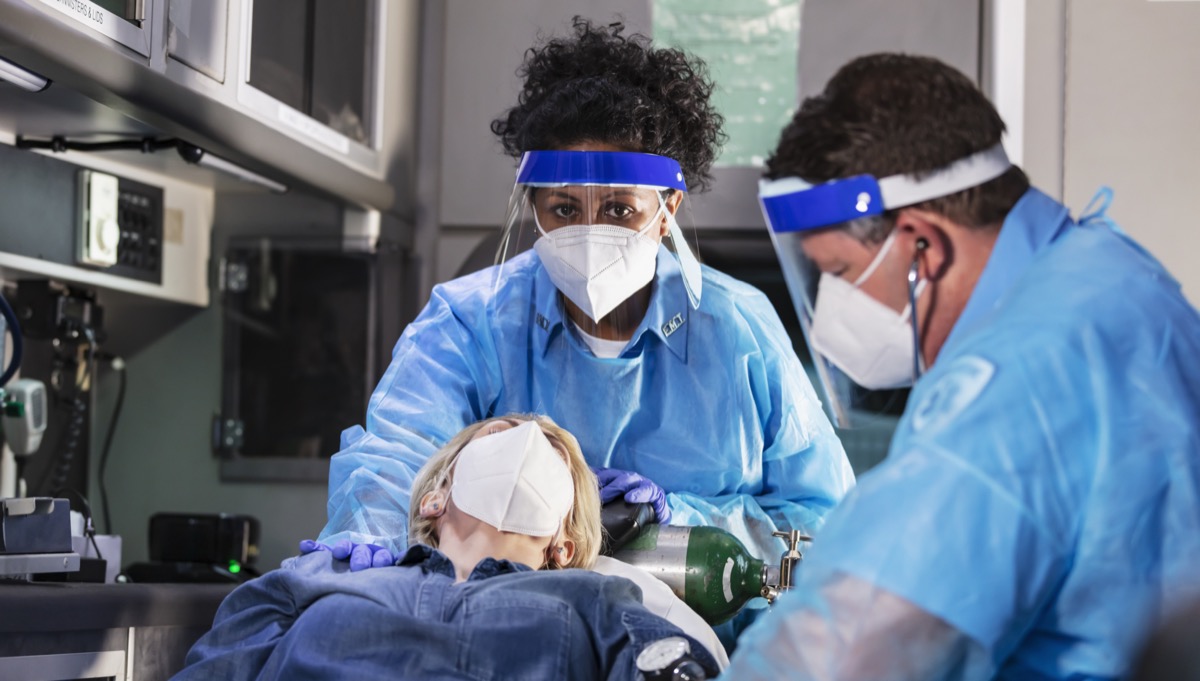 Skyrocketing COVID case numbers and surges in hospitalizations, amid reports that the Omicron variant causes less severe illness than previous iterations of the virus—it's all part of the good-news, bad-news ambiguity that accompanies living with COVID-19, which is not going away anytime soon, said Dr. Michael Osterholm, an epidemiologist and director of the Center for Infectious Disease Research and Policy at the University of Minnesota, on the latest episode of his podcast. 
That said, Osterholm predicted when the current Omicron wave will end, proposed an approach to make the pandemic more manageable for everyone going forward, and issued a "desperate" plea for Americans to help the medical community fill a critical shortage right now. Read on to find out more—and to ensure your health and the health of others, don't miss these Sure Signs You've Already Had COVID.
1
"The End of the Beginning"
The Omicron wave will eventually recede. But health experts doubt it will be the end of the COVID pandemic. "Winston Churchill once said, 'Now this is not the end. It is not even the beginning of the end, but it is perhaps the end of the beginning'," said Osterholm. "And I will tell you right now, even in this pandemic, as much people don't want to hear that after two-plus years, we're just at the end of the beginning."
"It's a very important end," he added. "We may actually be able to have a very different relationship with this virus than we have now."
But that comes with a lot of uncertainty and much that needs to be done right now, he said. 
2
Still Not Enough Are Vaccinated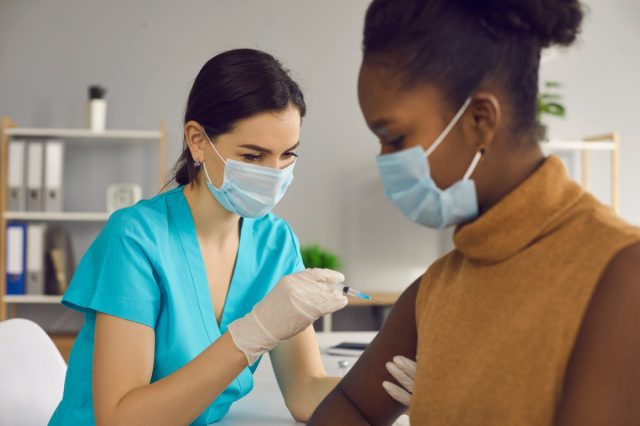 However, Osterholm noted that not enough Americans are fully vaccinated. The overall rate of people who've received two vaccine doses is 73%, he said, and that number drops to 40% among pregnant women. "I'm so aware of situations that are so painful where pregnant women basically put their lives at risk being pregnant and getting infected with COVID and being  unvaccinated, as well as that [risk] of course, to the unborn child," he said. "Please, we've got to do everything we can to get people vaccinated."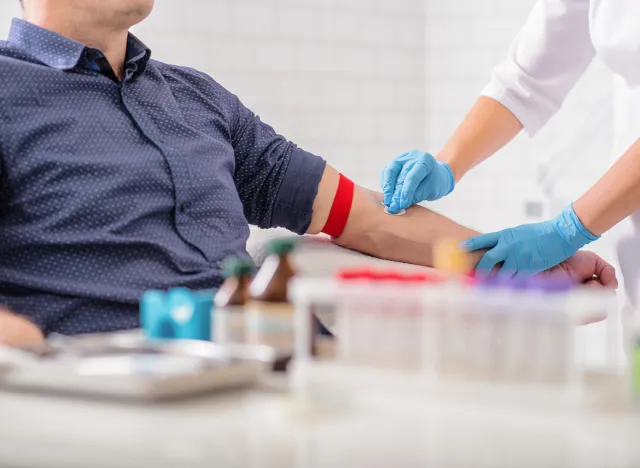 Osterholm pointed up a nationwide shortage he's been hearing about. "We are in desperate short supply right now of blood," he said. "This has been a deferral issue that many of us have appropriately made, because we don't want to expose ourselves to go into a blood bank or to a blood unit area. 
"But right now we need blood. If you're fully vaccinated, i.e. meaning the two doses in a booster or that third dose, please, give blood. Wear your respiratory protection. But right now we need blood in this country. That would be a great gift to society, for people to go give blood."
4
Hospital Systems Being "Crushed"
Although studies indicate that Omicron seems to cause less serious illness than previous variants, its contagiousness has cause a huge rise in cases and hospitalizations, Osterholm pointed out. Earlier this week, 113,000 Americans were admitted to the hospital with COVID, compared to 68,000 on Dec. 21. 6254a4d1642c605c54bf1cab17d50f1e
"In a matter of two weeks, hospitalizations have grown by more than 45,000," he said. "Some of our country's healthcare systems are being crushed as we record this. And with 36 states that reported a rise in hospitalizations over the past two weeks, 17 have documented increases of 50% or more."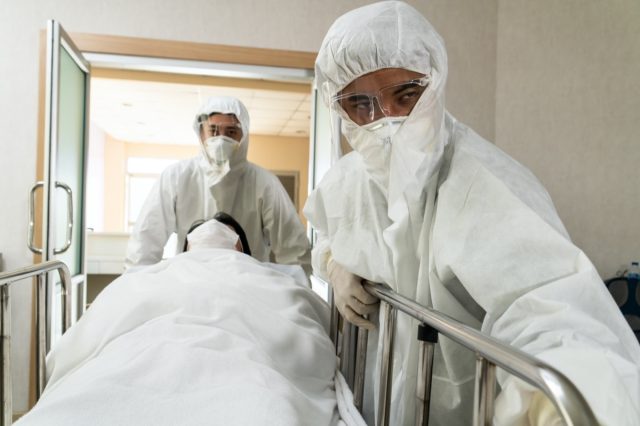 "I still believe that this viral blizzard will probably last three to four more weeks at most," said Osterholm. "And then case numbers come down precipitously, and lagging indicators [such as deaths] would start to drop four to five weeks from now. Hopefully, this will happen sooner than later." 
6
We're Now Living With COVID Long-Term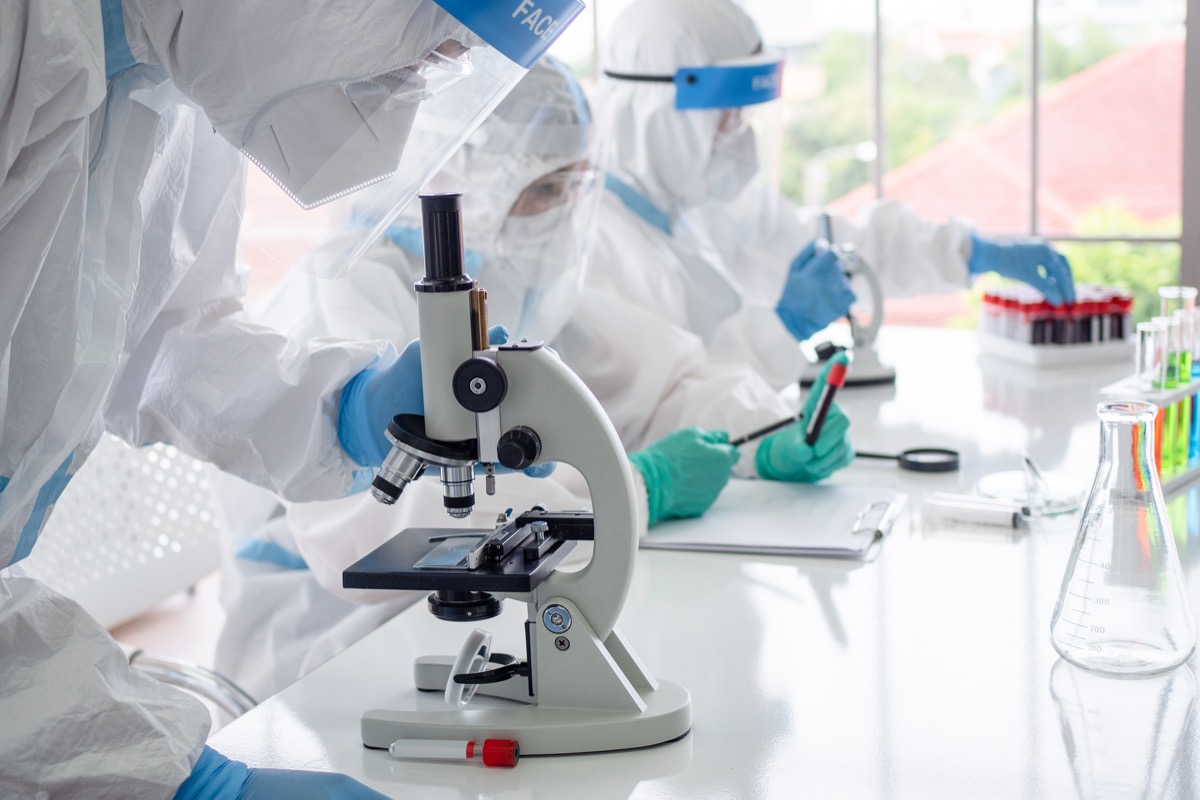 "Where we're at right now is the end of the beginning," Osterholm reiterated. "We're now going to be living with COVID in a way that, as this particular wave goes through, more people are going to develop immunity of some kind. For how long, we don't know. And we're going to be at the mercy of new variants."
"And I just come back and reinforce my belief from 10 months ago, that with the new variants of Alpha, Beta and Gamma, that we still had a long ways to go with this pandemic ahead of us, even when everybody else thought it was done and over. Well, I think we're still there. I don't know if another variant is going to develop that will jump into humans that now may evade immune protection from what we currently have for vaccines, or even naturally acquired immunity from infection with Delta or Omicron."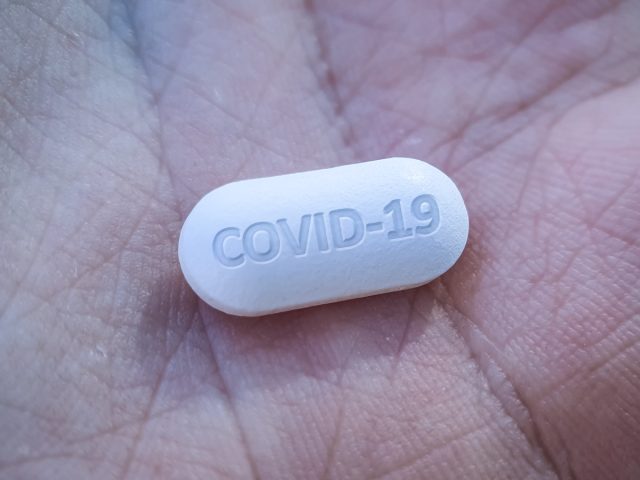 "I have urged the research community to prioritize the study of pan-coronavirus vaccines … like universal influenza vaccines, ones that may actually be able to hit parts of the virus that are not likely to mutate as much," said Osterholm. 
Additionally, "We need a concurrent treatment model, where we can actually treat people quickly and early in their infection," he said. "We can treat people so that they don't go on and develop severe illness, much like an antibiotic might be used for a bacterial infection. I think it's going to be the combination of those two."
8
How to Stay Safe Out There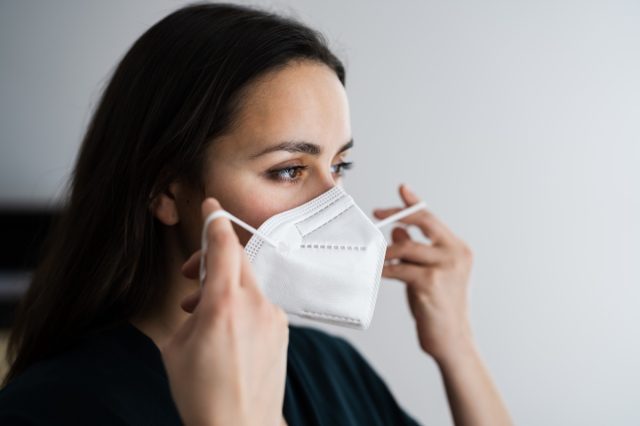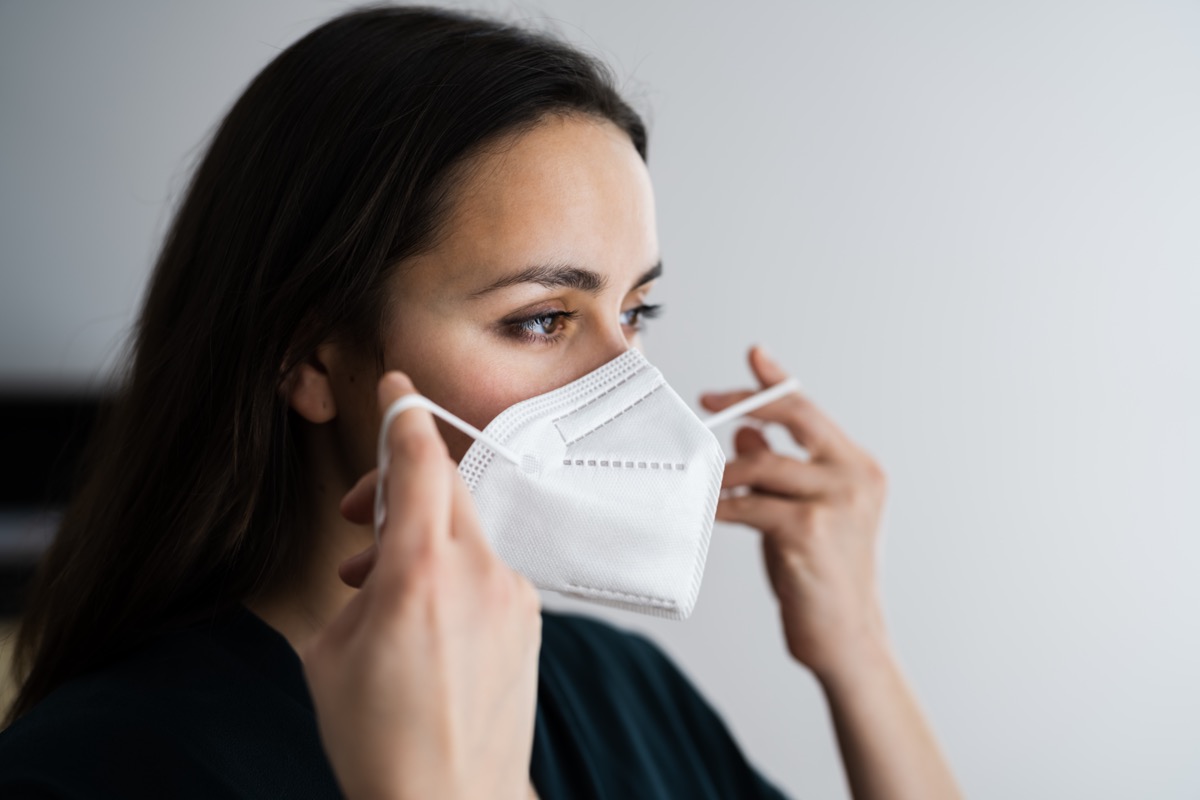 Follow the fundamentals and help end this pandemic, no matter where you live—get vaccinated ASAP; if you live in an area with low vaccination rates, wear an N95 face mask, don't travel, social distance, avoid large crowds, don't go indoors with people you're not sheltering with (especially in bars), practice good hand hygiene, and to protect your life and the lives of others, don't visit any of these 35 Places You're Most Likely to Catch COVID.