Virus Expert Predicts This is What Happens Next
Our health systems could be in trouble.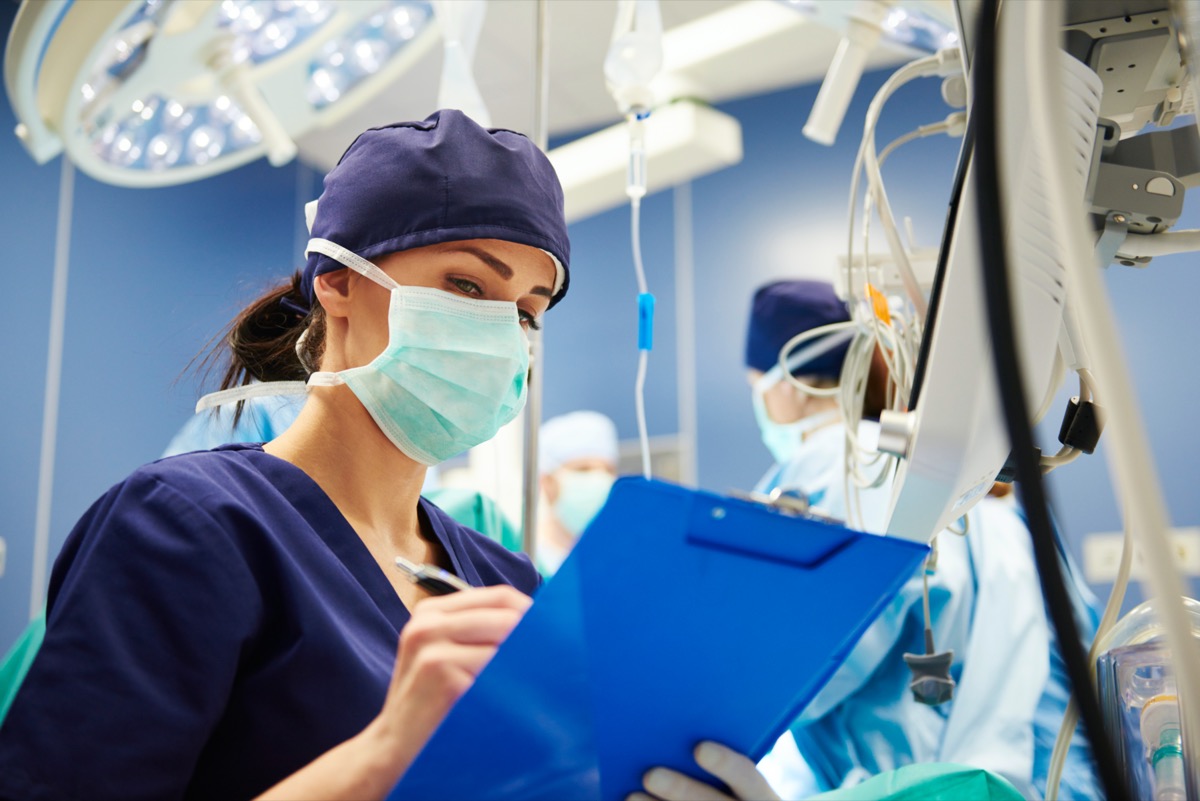 One day, the COVID-19 pandemic, as we know it now, will be behind us. "But this virus is not going to be," said Dr. Michael Osterholm, an epidemiologist at the University of Minnesota, on the latest episode of his podcast. The Omicron surge will fade, but the coronavirus—and potential new variants—will have to be lived with. The virus experts made some recommendations on what the "new normal" should look like, and predicted when Omicron will finally loosen its grip on the U.S. Read on to find out more—and to ensure your health and the health of others, don't miss these Sure Signs You've Already Had COVID
1
When Will the Omicron Surge Recede in the U.S.?
"I think we'll continue to see lots of countries with simultaneous and overlapping Omicron surges throughout the coming weeks," said Osterholm. 
As for the U.S., he made a prediction: "Over the next three to four weeks cases will increase, and then, I believe, start to drop precipitously. But in the meantime, we need to get through this today. The CDC estimated that there could be as many as 62,000 deaths in the next four weeks in this country. That is an incredible number."
2
Overcrowded Hospitals a Concern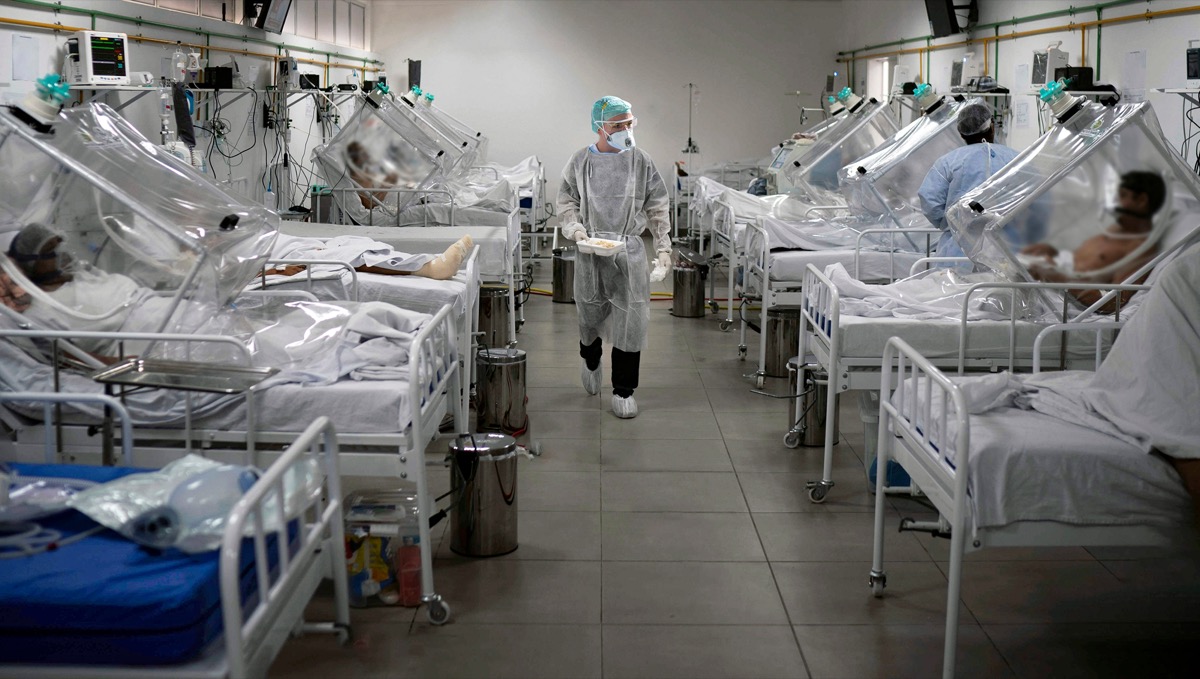 Even though Omicron seems to be causing milder illness, COVID patients are "taking an incredible toll on our healthcare system," said Osterholm, pointing out that nearly one-quarter of the country's 5,000 hospitals are reporting critical staffing shortages and several health systems are implementing crisis standards of care.
"I wouldn't be surprised if some of these outcomes are due to overwhelmed healthcare workers being stretched far too thin to provide the same quality of care," he said, "and the ripple effects of this reality reach far beyond COVID."
3
The Virus Is Not Leaving Anytime Soon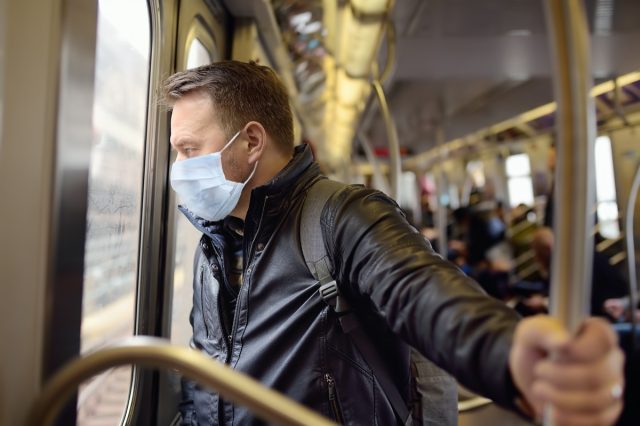 "Hopefully it's no surprise to everyone that I actually do believe we will move through this pandemic," said Osterholm. "One day it'll be behind us. But this virus is not going to be. This virus is going to continue to be here. And what we need to do is understand, what is our strategy to move beyond 'crisis and control' to living with this virus every day?"
4
How Do We Live With COVID Long-Term?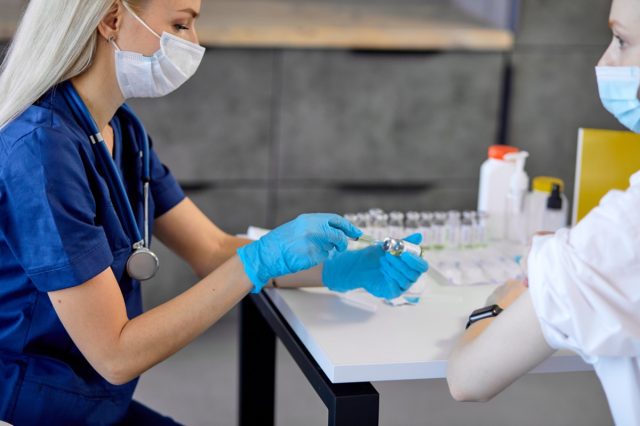 Osterholm wrote about the future of living with COVID in a new article in the medical journal JAMA, and he talked about the major things that need to happen next: 
Remember that COVID isn't the only virus of concern. "First of all, recognize that SARS-COV-2 is but one of several circulating respiratory viruses that includes influenza and respiratory syncytial virus," he said. "Both of these have added substantially to the burden of disease, requirement for hospitalizations, and deaths. We can't have just an isolated COVID policy, because in years ahead, we could see concurrent challenges with each of these." 
Shore up hospitals. "Our public health system today is just hanging on by a thread," said Osterholm. "We need a major investment, one that looks at deploying real-time information systems across the country and a public health implementation workforce that can quickly come into a situation, just as we do seasonally with forest firefighters."
Right now, "We don't have the ability to collect data very effectively at all," he added. "In this country, we still have health departments getting information submitted to them on fax machines." 
Improve vaccines. "The vaccines we have right now, frankly, are remarkable tools," said Osterhom. "They're not perfect." 
For example: "How often do you need to be vaccinated? If we have a vaccine that's going to require a dose every six to 12 months, that's going to be an absolute challenge to vaccinate the world. It won't happen."
He concluded: "We need new and better vaccines … that will be able to work against a number of different variants that may have more durable immunity. That'll be part of the new normal."
Enable testing and antiviral treatment. Osterholm said rapid testing and quick prescripton of anti-COVID drugs will be crucial, so "people can go in quickly and find out if they're infected, then have an immediate dispensing of these [upcoming antiviral drugs] so that the individual take them and aborts a serious illness and never needs hospitalization."
5
 How to Stay Safe Out There
Follow the fundamentals and help end this pandemic, no matter where you live—get vaccinated ASAP; if you live in an area with low vaccination rates, wear an N95 face mask, don't travel, social distance, avoid large crowds, don't go indoors with people you're not sheltering with (especially in bars), practice good hand hygiene, and to protect your life and the lives of others, don't visit any of these 35 Places You're Most Likely to Catch COVID.6254a4d1642c605c54bf1cab17d50f1e