Virus Expert Just Issued This New Variant Warning
Dr. Michael Osterholm begs you to give you a fighting chance against Omicron.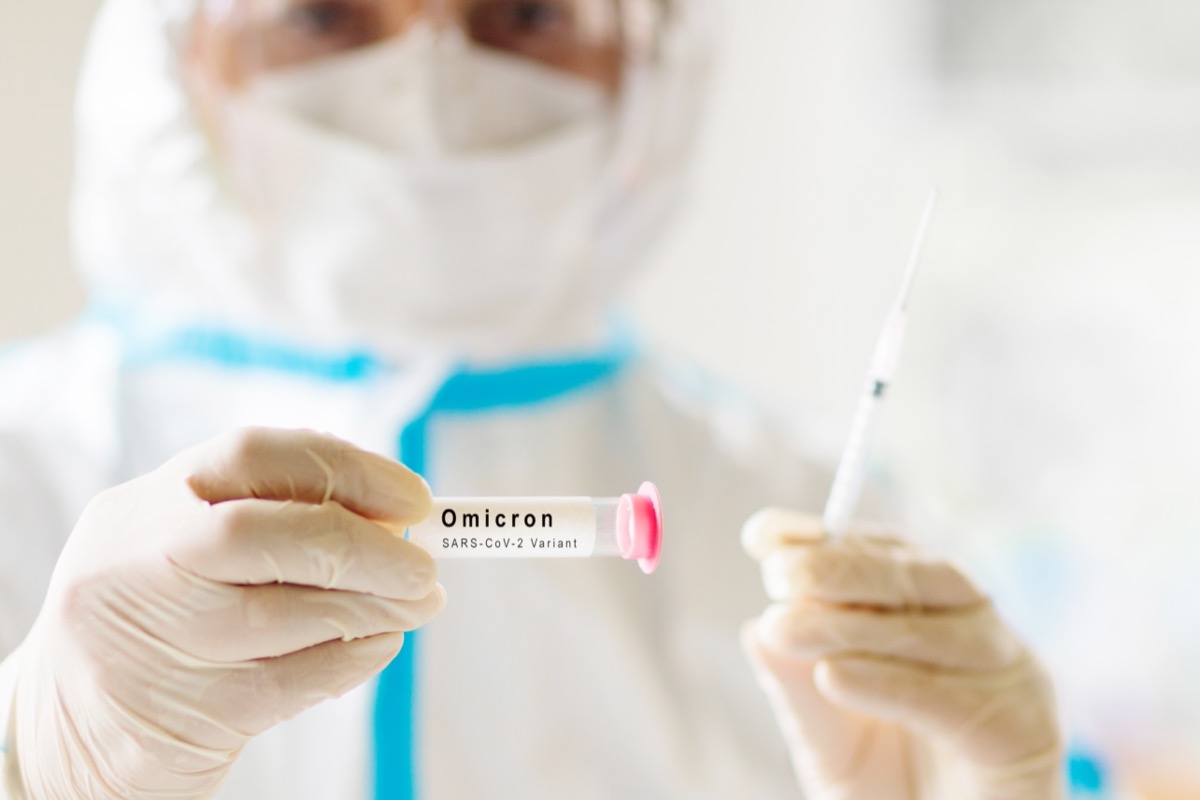 The Delta variant shows us how disruptive a COVID mutation can be, which is why news of a new one—called Omicron—is cause for concern, not panic, say virus experts. As they study its transmissibility, and whether or not it leads to more severe disease, they also implore you to get vaccinated or, if you're eligible, boosted. Meanwhile, virus expert Michael Osterholm, Director of the Center for Infectious Disease Research and Policy at the University of Minnesota, appeared on The Morning News podcast to issue five points of advice about how you can stay safe. Read on for all five points—and to ensure your health and the health of others, don't miss these Sure Signs You've Already Had COVID.
1
Virus Expert Warns Omicron is "Highly Infectious" But Says a Lot is Unknown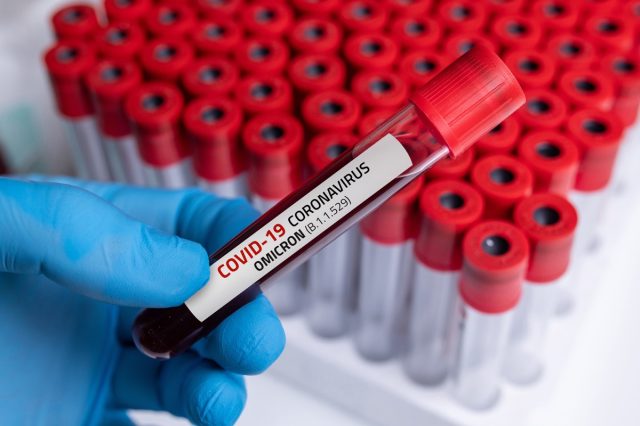 "What's making this particular variant different than anything we've dealt with before is the combination of different mutations," said Osterholm. "And what I mean by that is we came to understand a year ago with the alpha variant that in fact, this was a much more transmissible virus and that became kind of the king of the virus hill, by being much more transmissible, then along came Delta and it was even more transmissible. So it replaced Alpha. It also replaced two other variants that we had seen developed in South Africa also, and one in South America called Beta and Gamma, which weren't as transmissible, but actually had mutations that allowed the virus to escape the immune protection of either vaccinations or previous infection. And while it wasn't completely avoiding the antibodies that basically reduce the effectiveness of these vaccines. Well now Omicron has all of these mutations. It is highly infectious. It appears to be even much more transmissible than Delta in South Africa. And it now has these mutations that could impact how well our immunity will work against it. That's the part we don't understand yet. The mutations are there. The question is will that actually happen where we have to worry about a more transmissible and a potential immune evasion-type virus."
2
Virus Expert Warns "This Thing's Moving Quickly"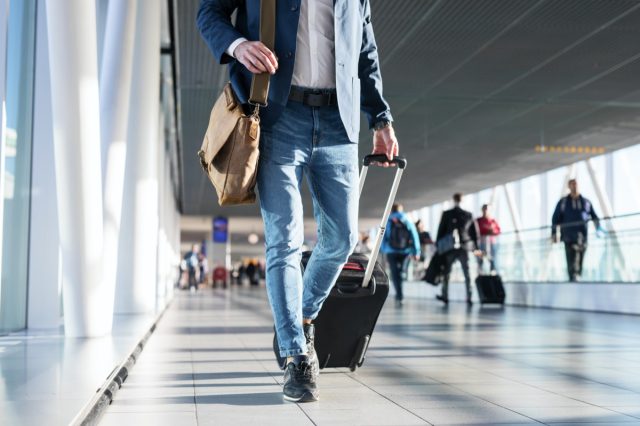 "My first sense is that this is a much more highly transmissible virus," Osterholm says of Omicron. "What we saw in parts of Johannesburg, South Africa and the province: There was this virus literally taking over as the dominant virus within one to two weeks….It took Delta a good month to two months in many areas before it became the dominant virus. So it suggests that this one is a very highly infectious virus. The fact we're already seeing it in at least 17 countries—I think by the end of the week, it'll probably that number could be as high as 40 or 50 countries, including the United States. This thing's moving quickly. So it's highly transmissible. I think that the real challenge is again what can we do about that?"
3
Virus Expert Said We're Not Going to Stop Omicron But Traveling Smarter Can Help Slow it Down
"Get vaccinated," implores Osterholm. "Only 59% of the US population has had a first dose…Then we have 125 million people in this country who did get fully vaccinated, but it's been at least six months since they were vaccinated. And of those 125 million, only 37 million who have gotten their booster dose. So,=that will make a big difference in terms of protecting us against this virus, even if it does take off and have some of these really concerning mutations that we're aware of. So I can't say it more strongly, please get vaccinated either your first dose or your booster."6254a4d1642c605c54bf1cab17d50f1e
4
Virus Expert Said We're Not Going to Stop Omicron But Travelling Smarter Can Help Slow it Down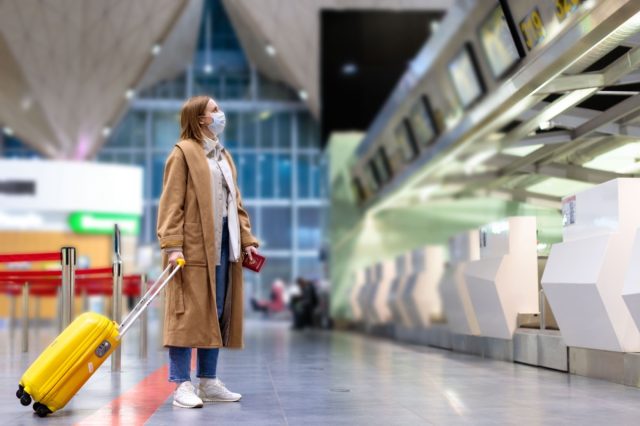 "It's important to note that, as these travel bans were put into place early on, it was with the idea that we would just try to slow things down, to give us more time to respond to and plan," said Osterholm of travel restrictions from Africa which went into place Monday in America. "I think, as you're seeing just in a matter of less than a week, how fast this is around the world, you know, when it's in 50 different countries, including the United States, is everybody going to ban everybody from travel? I don't think so. So I think the really important message is, is that yes, we should be vaccinated if we're going to travel. Number two is that we have an active testing program so that people can be screened before they get on the planes. And once they get to their point of destination and that we keep track of these people—if they should have this variant, again, our whole entire effort here is to slow down the transmission. We're not going to stop it. And I think that within a month from now, this is going to be with us in a way that we couldn't have imagined two weeks ago."
5
Virus Expert Said This About the Holiday Season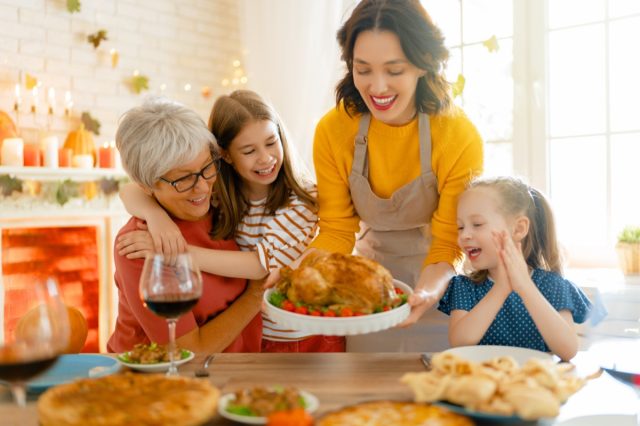 Vaccinations and boosters help. "The problem we have is that some people even with the boosters will only have limited protection. For example, our studies show that for those who are solid organ recipients, people will receive donations of kidneys and other organs have only about 50% protection against severe disease and death with this virus, which means that they can do everything possible in terms of vaccination, but it's still going to be important to protect them as a bubble of the people around them," said Osterholm. "And we have other what we call 'comorbidities,' conditions, where, the vaccine is not going to be as effective as it is for otherwise healthy individuals. So in those family settings, it's very reasonable for them to say, I only want people here who are fully vaccinated. I only want people here who are, who have their boosters that are eligible to receive them because I'm trying to do an additional layer of protection beyond that, of just the vaccine itself. And I think we have to honor those and we have to help support families do that. Even when you have family members who you love, who you want to be with, who, but insist, they're never going to get vaccinated." So get your vaccine or booster if you're eligible and to protect your life and the lives of others, don't visit any of these 35 Places You're Most Likely to Catch COVID.
Alek Korab
Alek Korab is a Co-Founder and Managing Editor of the ETNT Health channel on Eat This, Not That!
Read more about Alek
More content from
ETNT Health