Virus Expert Just Issued This "Get Worse" Warning 
"Just know we are in a viral blizzard."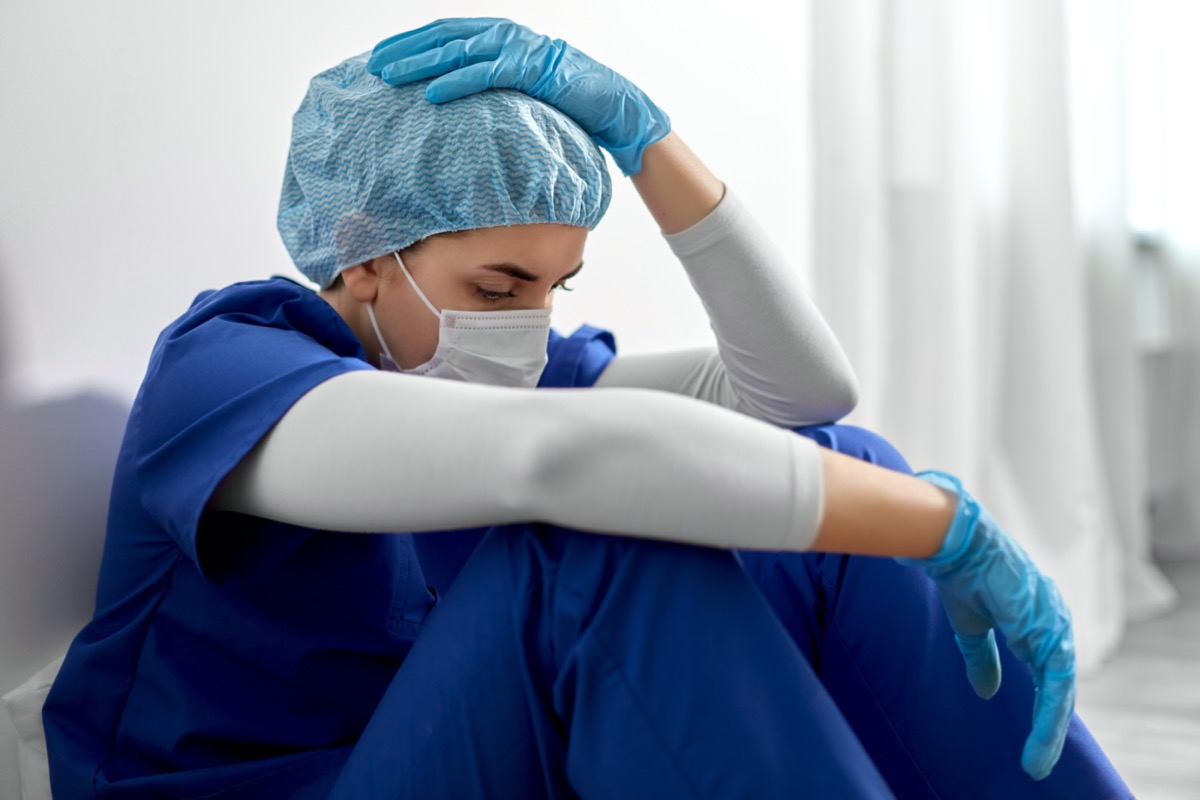 Although there is some cold comfort in the fact that the Omicron variant of COVID-19 is proving "less severe" than Delta, enough people are getting sick that basic needs—like health care or transportation—are becoming disrupted, not to mention hospitals are filling up fast due to the sheer contagiousness of Omicron. How can you stay safe? And for how long do you need to worry about this surge? Dr. Michael Osterholm, Director of the Center for Infectious Disease Research and Policy at the University of Minnesota, appeared on MPR News with a chilling update on the state of the current viral blizzard." Read on for 5 life-saving tips—and to ensure your health and the health of others, don't miss these Sure Signs You've Already Had COVID.
1
Virus Expert Warned "It's Only Going to Get Worse"
"It is intense now, and it's only going to get worse, and I think that if everyone could just take a step back; you know, de-politicize it," said Dr. Osterholm. "Just know we are in a viral blizzard. As I shared with you a month ago, saying a "viral blizzard is coming,' it's here, and it's going to get much worse before it gets better. But it is short-lived. I think in three to four weeks, we're gonna see case numbers begin to level off if not start to drop precipitously. So that's the good news. People hold out please, this is not going to be months and months. This wave is going to be in the weeks ahead." Keep reading to see what he says about how it will affect you now.
2
Virus Expert Said Hospital Staffs are Overwhelmed, and What if You Need to Go?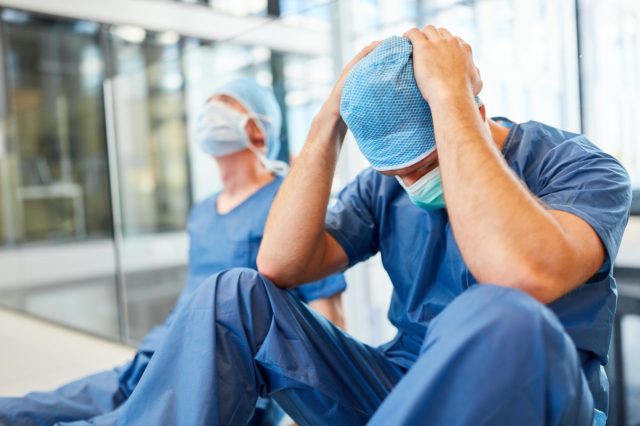 Dr. Osterholm said the rising cases aren't just affecting patients; the doctors, nurses and staff who care for people are out sick, too—"you don't have anybody to take care of the patients," he says. "And so we can expect to see — and we're seeing this now in a number of states — 20 percent to 30 percent of health care workers suddenly [are] not there. And that is a huge challenge. In fact, we have examples already in multiple states where they've gone to crisis standards of care. Where they're asking health care workers who test positive — who have minor symptoms (the cold-like symptoms) — if they will continue to work with an N95 respirator on and cohort them or put them with patients who are already infected with COVID. So it's not likely that they can do any harm beyond, you know, their own infection. But that's where we're at right now. This, I've not seen in all of my career, this type of situation."6254a4d1642c605c54bf1cab17d50f1e
3
Virus Expert Said Here's Why You're Going to See People Going Back to Work While Only Quarantining for 5 Days
Osterholm says he supports the CDC's recommendation for essential workers to return after 5 days of quarantine if they are symptom free and wear a mask. "We are in crisis standards of care right now," said Osterholm. "I'd rather have somebody who is infected with COVID, who is relatively well, who has an N95 respirator on at the bedside of somebody (who) did not have anybody along that bedside for eight hours. That's what we're up against. This is truly, as we call it in the military medical parlance, this is triage medicine. So this is the challenge we have right now."
He added: "The bottom-line message is: we don't want people who are infected to be in work areas, if at all possible. Obviously, we don't want them in our schools. We don't want them in health care. We don't want them in everyday business. But when you have crisis situations, where you may not be getting life-saving drugs to people, you may not get in life-saving health care to people. I think we have no other choice but to do this."
4
Virus Expert Said What Good is it Having Kids in School is Everyone is Out Sick?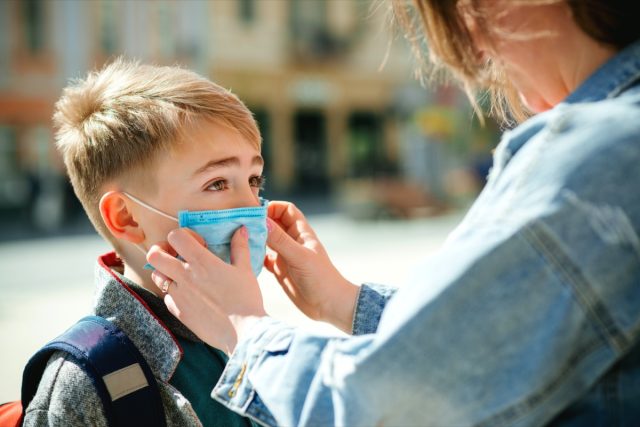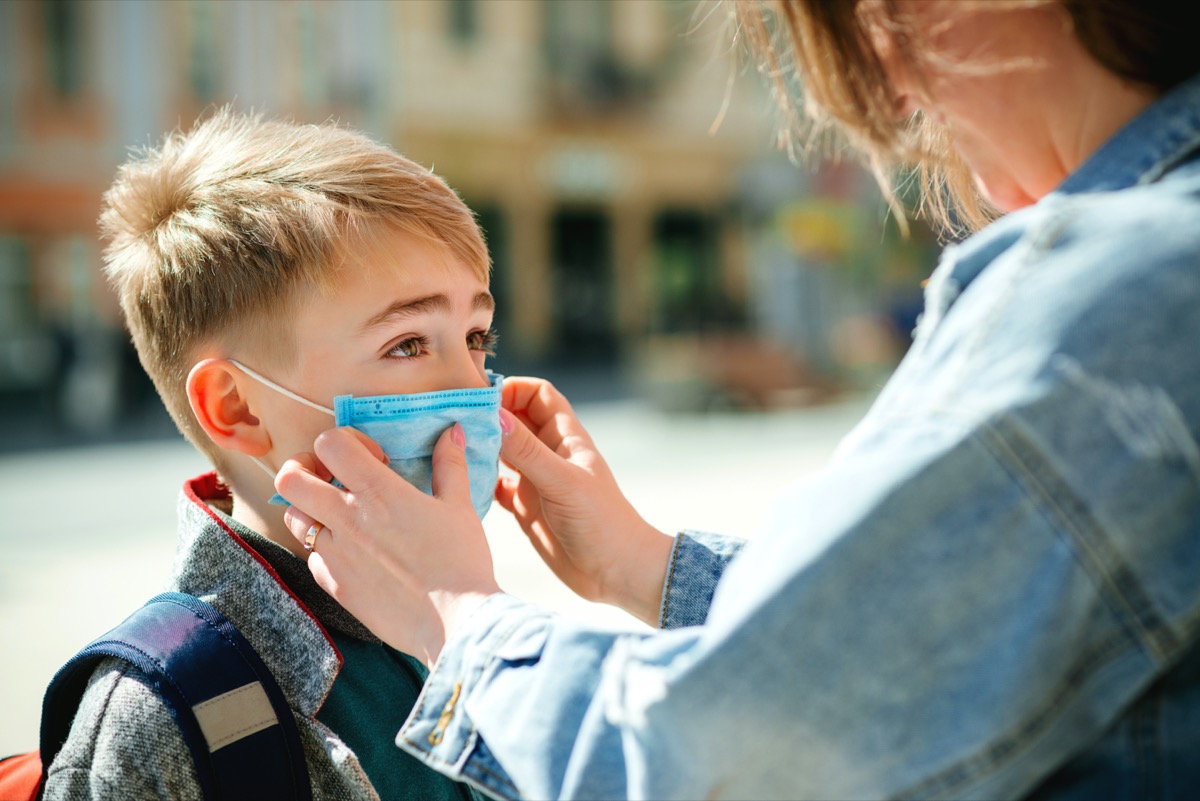 "To even have teachers and support staff and bus drivers that can safely watch over your kids to school on a given day? We're seeing many locations right now with 25 percent to 30 percent absenteeism of teachers because they really are sick or at home infected. So I think this is a time we have to take a step back on the schools. We all want our kids in school, they should be in school. But at the same time, if you don't even have the staffing to safely — and with good supervision — hold schools how can you say that this is going to be positive for the kids to have them in school?" said Osterholm. 
5
Virus Expert Urges Those Who Are Immunocompromised to Get Fourth Dose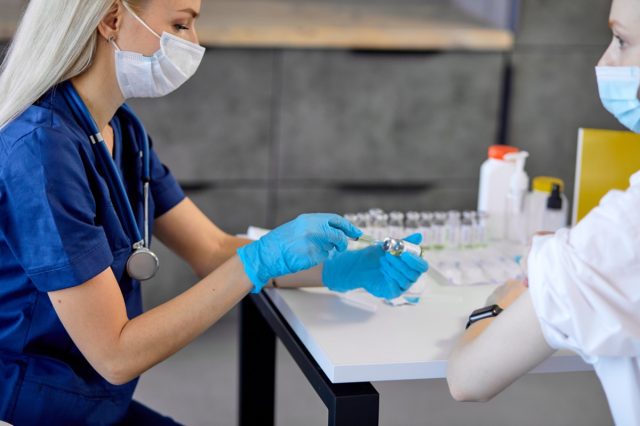 "We can't spend the rest of our days dosing the world every six months. It's not going to happen. But at least for now, the data from Israel supports that for those who are immune-compromised, they will actually have a better response after the first three, plus one more. I would urge them to get that and get it as soon as possible because — again — the challenge is the surge is here right now. And once you get vaccinated, you're really talking about 10 to 14 days before you see that immune system pick up that we're looking for. And so time is of the essence. You can't get vaccinated today and expect that you're gonna have protection tonight," he said.
6
How to Stay Safe Out There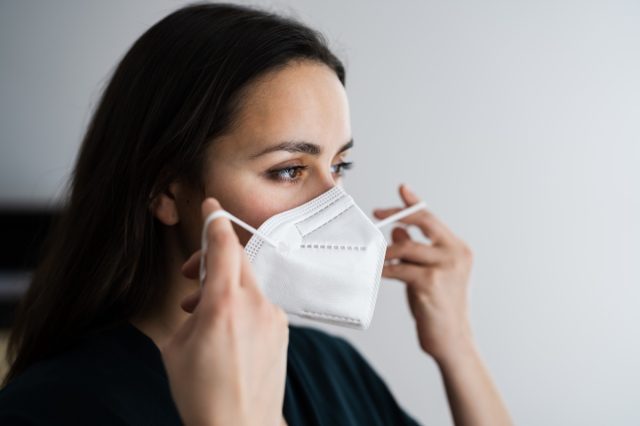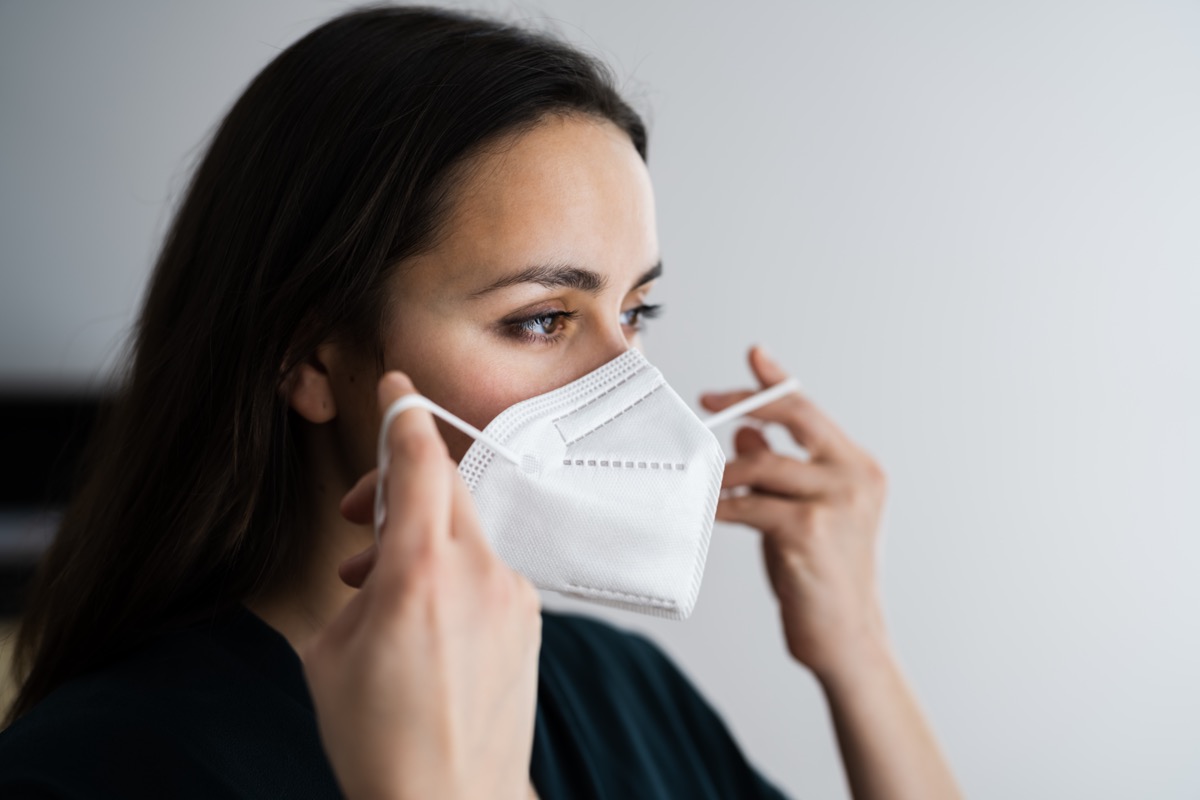 Follow the public health fundamentals and help end this pandemic, no matter where you live—get vaccinated or boosted ASAP; if you live in an area with low vaccination rates, wear an N95 face mask, don't travel, social distance, avoid large crowds, don't go indoors with people you're not sheltering with (especially in bars), practice good hand hygiene, and to protect your life and the lives of others, don't visit any of these 35 Places You're Most Likely to Catch COVID.
Alek Korab
Alek Korab is a Co-Founder and Managing Editor of the ETNT Health channel on Eat This, Not That!
Read more about Alek