I'm a Doctor and Would Not Go Here Right Now
Listen to this sage advice from a doctor on the frontlines.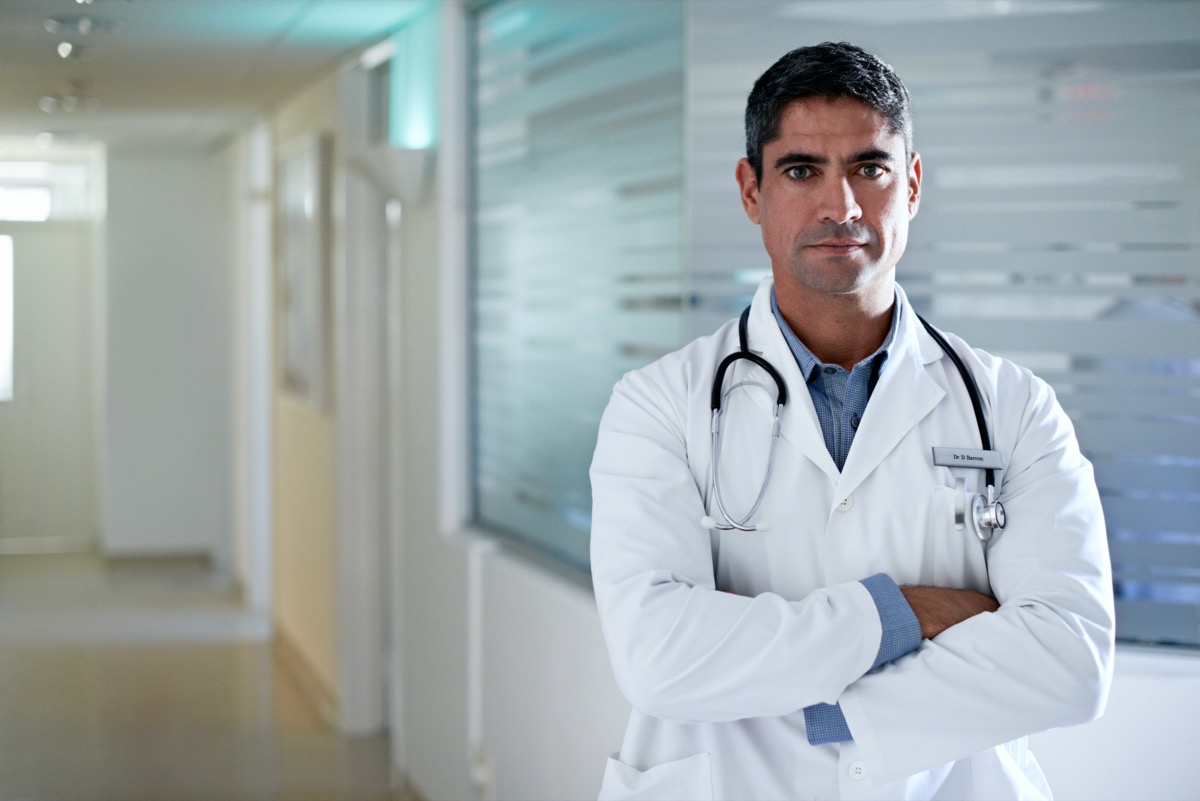 The Delta variant is now the dominant variant in the US and accounts for 83% of sequenced/identified COVID-19. This variant is around 60% more transmissible and thought to be more deadly. At the same time, only 48.7% of Americans are fully vaccinated and vaccination rates have declined. This is far short of the 80% vaccinated and/or infected mark that would likely be needed for herd immunity. Over the last two weeks, the daily case numbers have increased by 145%. In addition, over the past week, daily deaths from covid have increased 48% to 239 deaths per day. Currently, around 22% of Americans, around 73 million people, live in counties with high transmission rates and high test positivity rates indicating active spread of the disease. It is clear that viral spread will continue in areas that have low vaccination rates and active disease in the community. Although many states/counties have rolled back mask and distancing restrictions, it is clear that these measures will have to be re-instituted to prevent the local hospital systems from being overwhelmed. LA County has reinstituted mask mandates and many other jurisdictions with high case numbers will need to reinstate these measures.    
For those individuals living in counties with high transmission locally, I would not go to any indoor location without wearing a mask, even if you are fully vaccinated. We have no way of verifying vaccine status of unmasked people and the Delta variant is actively spreading throughout the country. Data from Israel shows that the vaccines are very effective for prevention of death and hospitalization from infection with the Delta variant but only around 64% effective in preventing symptomatic disease. Bottom line, you can be infected even if you are vaccinated. However, 99.5% of the deaths are unvaccinated people. The vaccine is extremely effective for preventing death and hospitalization, but will not totally shield a person from infection. That infected person can then further spread the disease and cause a death. Keep reading to see the places I wouldn't go and things I won't do. And to ensure your health and the health of others, don't miss these Sure Signs You Have "Long" COVID and May Not Even Know It.
1
Places I Wouldn't Go and Things I Won't Do
This being said, I would not go to any indoor bar or restaurant unmasked even if you are fully vaccinated. This type of environment is ideal for the spread of an aerosolized virus. In counties with low transmission, it would be less risky to be in these locations without a mask, but I would not advise it. Personally, I have not eaten inside a restaurant since March 2020 and I am fully vaccinated. Here are all the other places and situations to avoid. 
2
Airplane Travel and Mass Transit
I would avoid traveling by airplane or mass transit if possible. It's an ideal location to mix with a multitude of people from different households. If you do travel, I would wear two masks or an N-95 at all times. 
If you go to a movie theatre, I would wear a mask at all times and not take it off to eat or drink.  
You can go to the mall but wear a mask at all times. Again, I would not take it off to eat in the food court.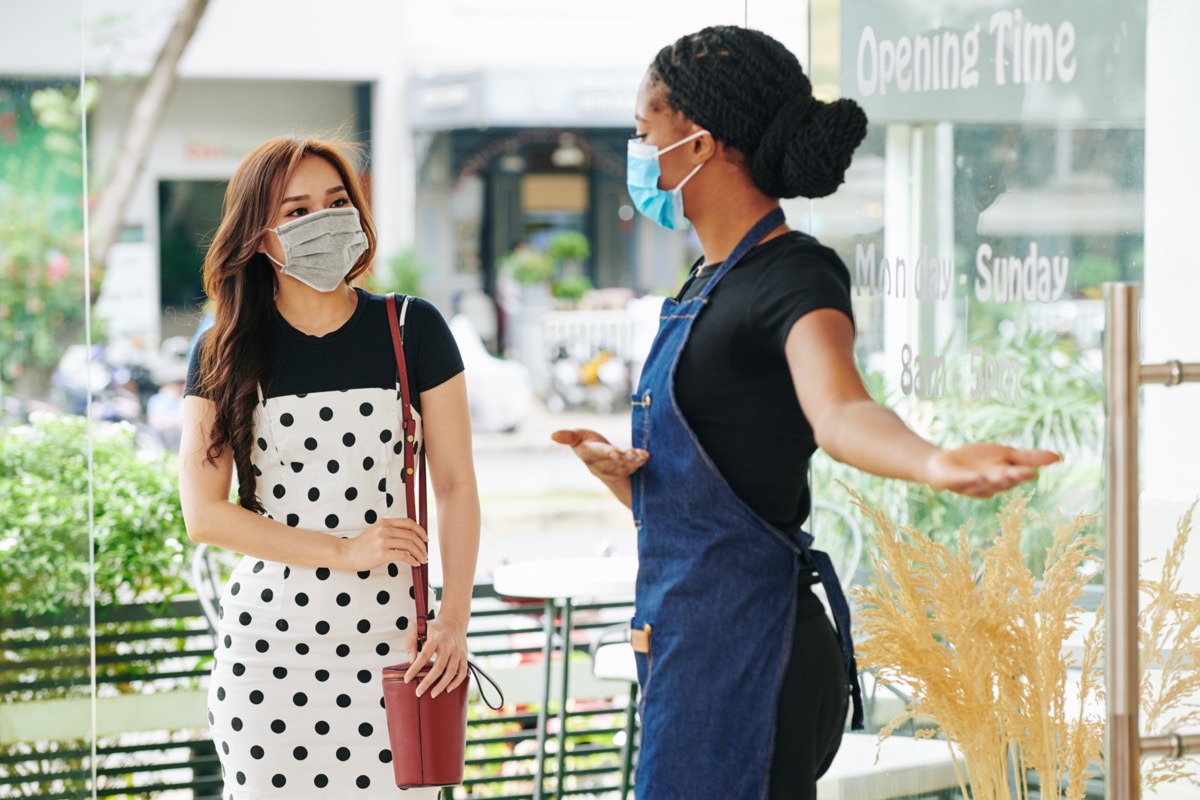 You can go to these locations but should mask indoors.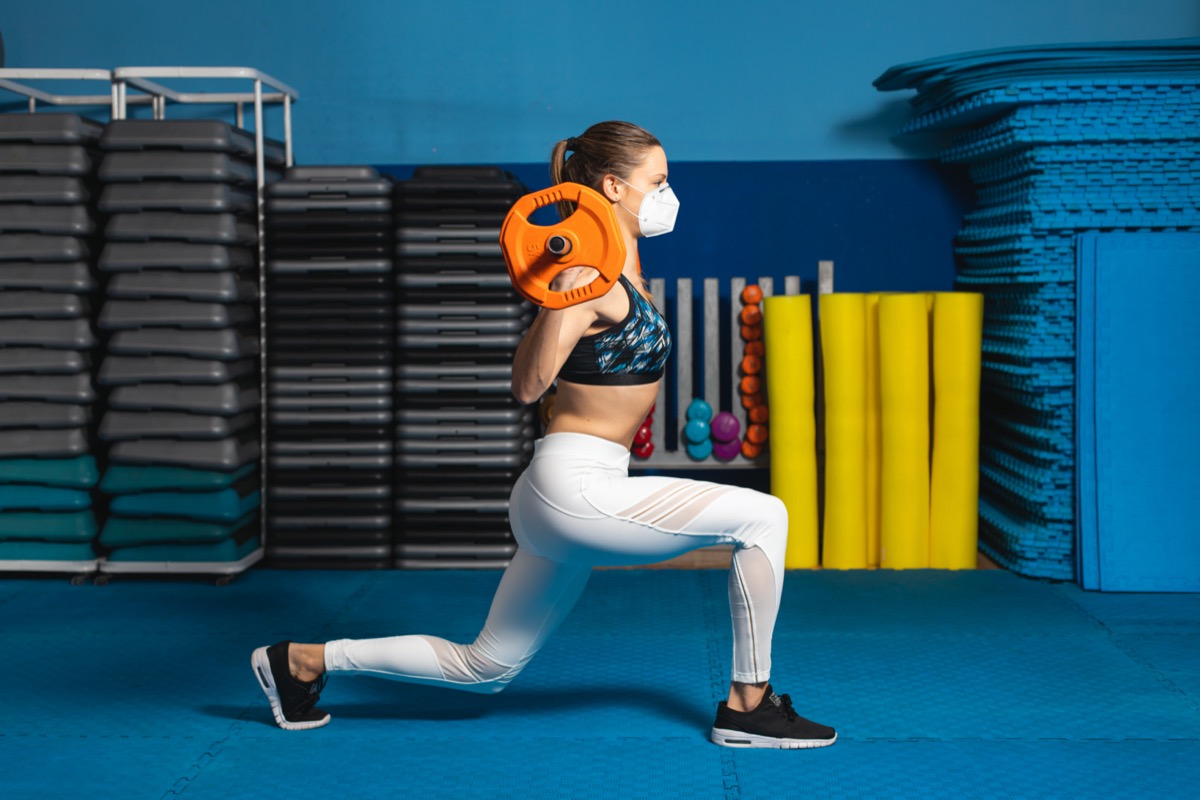 Outdoor classes would be ideal as that allows for excellent ventilation. Everyone should mask in any indoor, poorly-ventilated location. Even if you are fully vaccinated, I would mask in these locations in order to avoid getting sick with the Delta variant.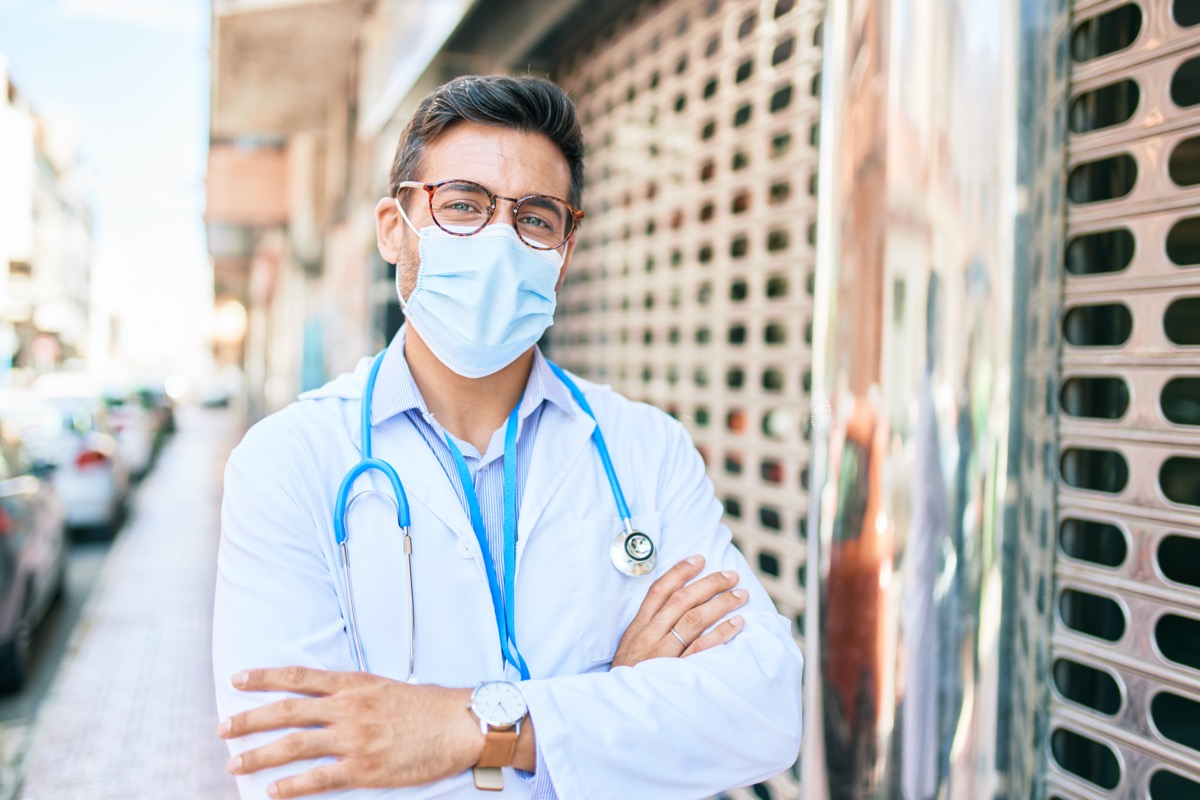 Personally, my family and I follow all of these recommendations.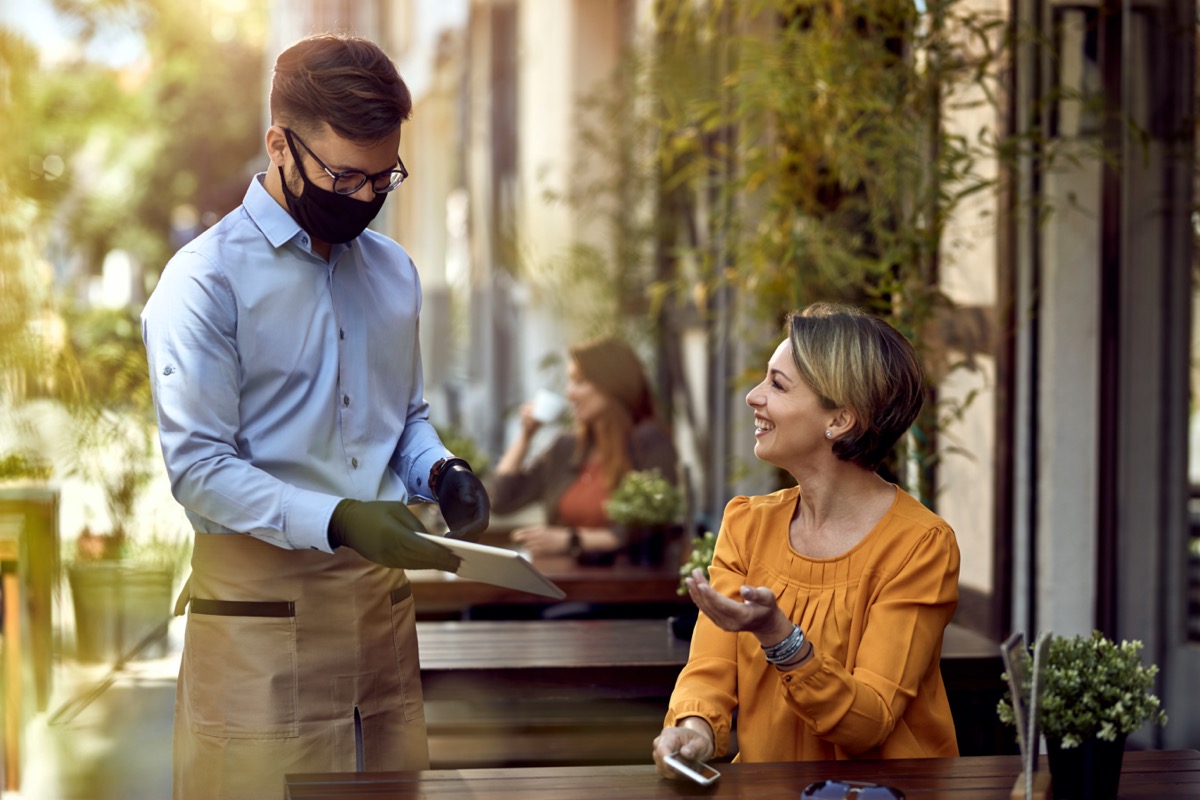 Eating outdoors at restaurants is okay. The natural flow of air significantly decreases risk of infection. I would eat outdoors without a mask.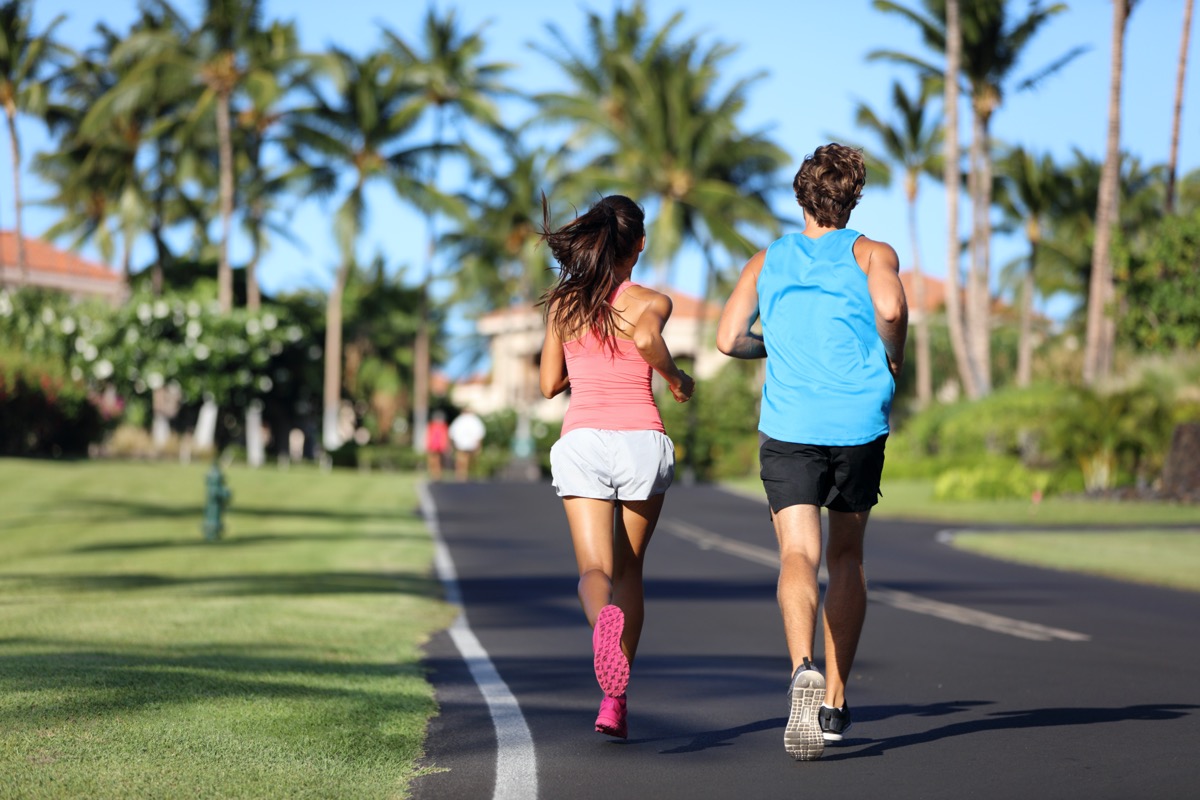 You can go running in the park and attend outdoor events that are not crowded.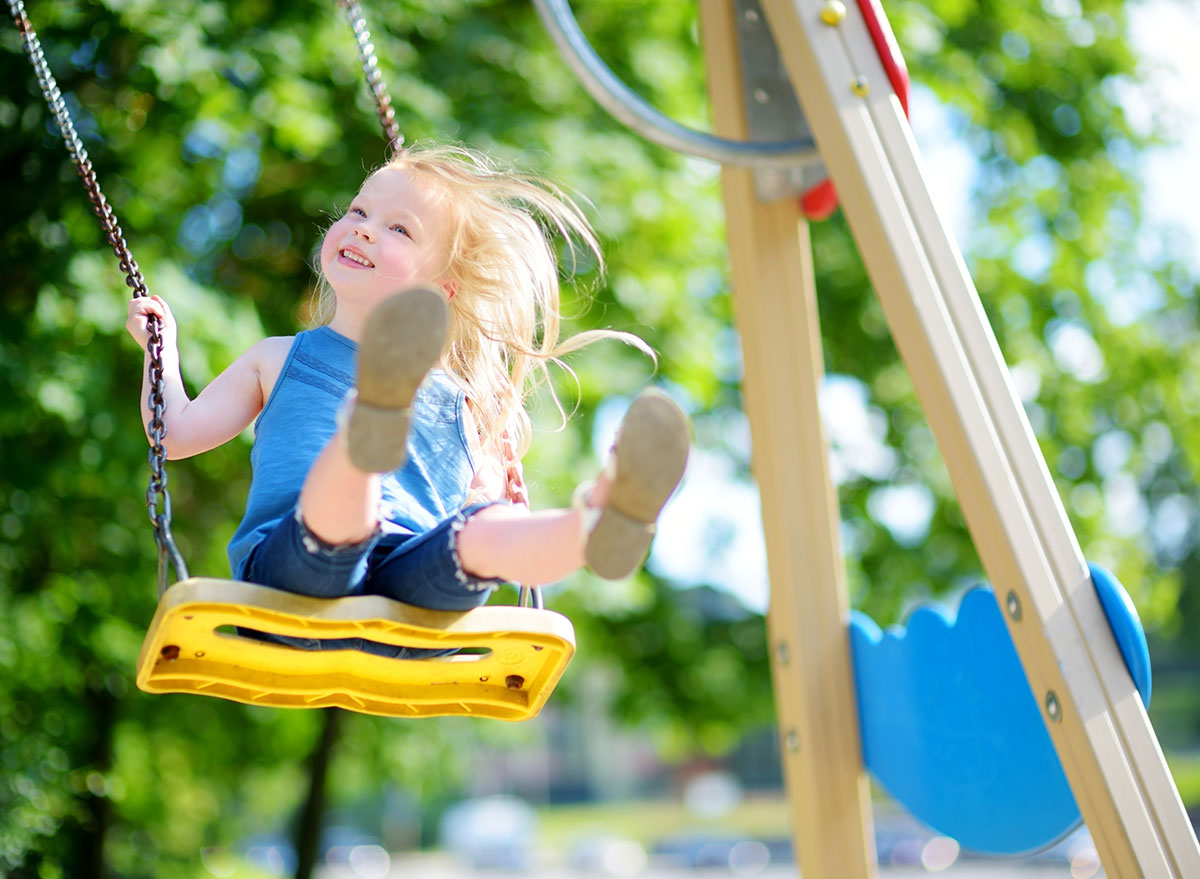 Unmasked in a playground is fine unless it is very crowded. Then, you can consider masking.  
11
Rock Concert or Sporting Event
6254a4d1642c605c54bf1cab17d50f1e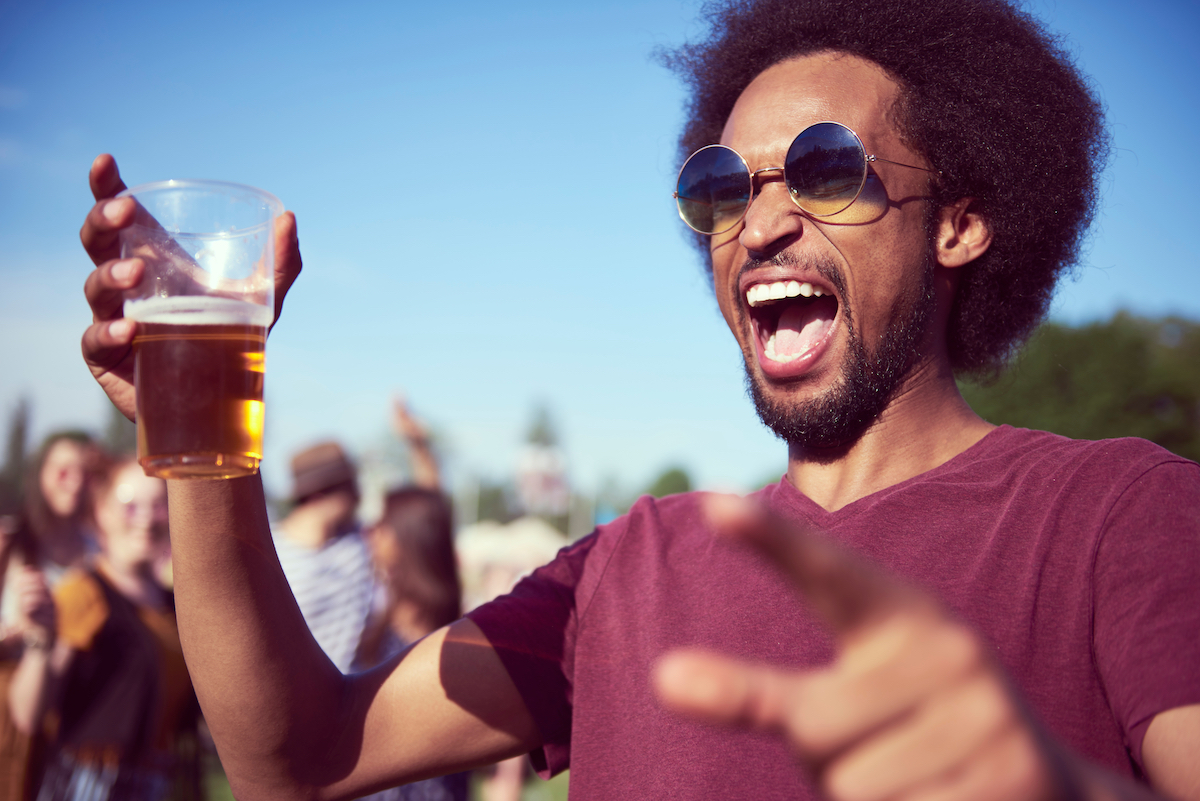 I would remain masked, even if fully vaccinated, at any crowded outdoor event like a rock concert or sporting event.  Also, I would avoid taking the mask off to eat or drink.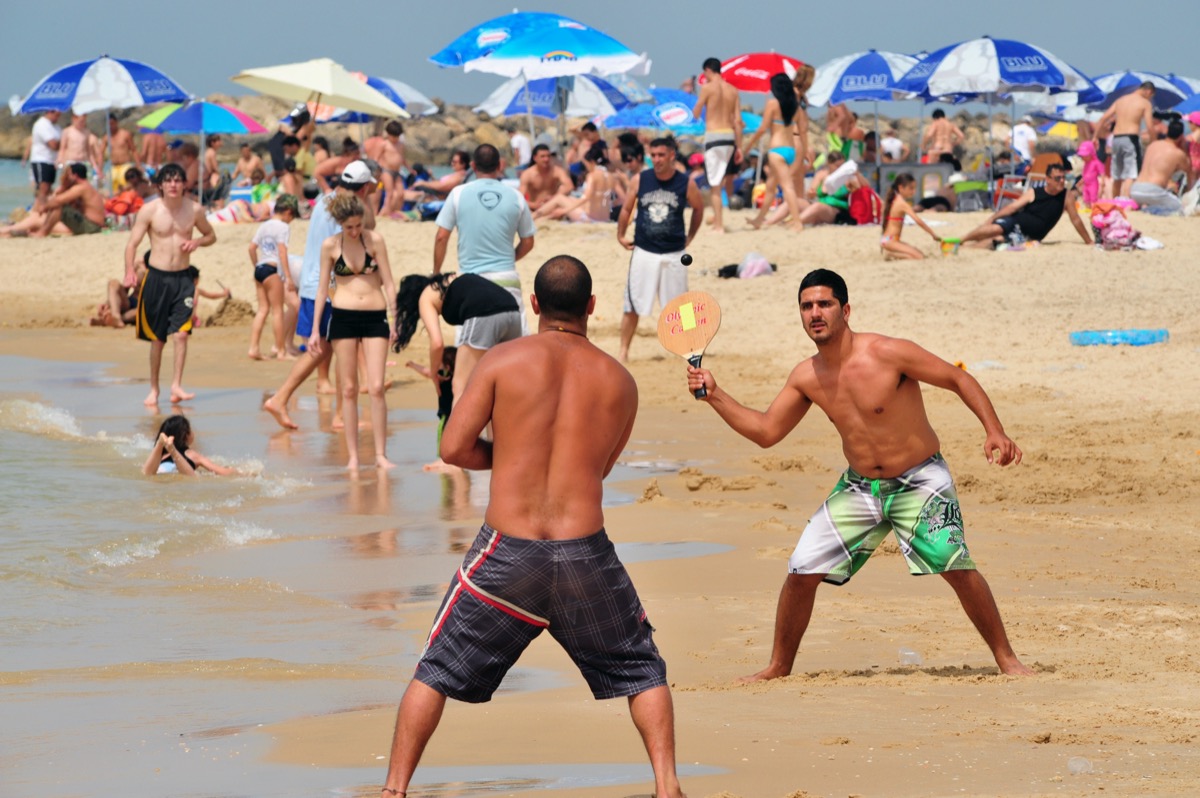 It's fine to go unmasked at boardwalks, beaches and parks as long as the area you are in is not crowded. And to get through life at your healthiest, don't miss these 13 Everyday Habits That Are Secretly Killing You.
Darren P. Mareiniss, MD, FACEP, Assistant Professor of Emergency Medicine Sidney Kimmel Medical College – Thomas Jefferson University 
Darren P. Mareiniss, MD, FACEP
Darren P. Mareiniss, MD, FACEP is an Emergency Medicine Doctor who also practices critical care.
Read more about Darren
More content from
ETNT Health