I'm a Doctor and Here's How to Avoid Omicron
Follow this simple advice on how to avoid contracting COVID.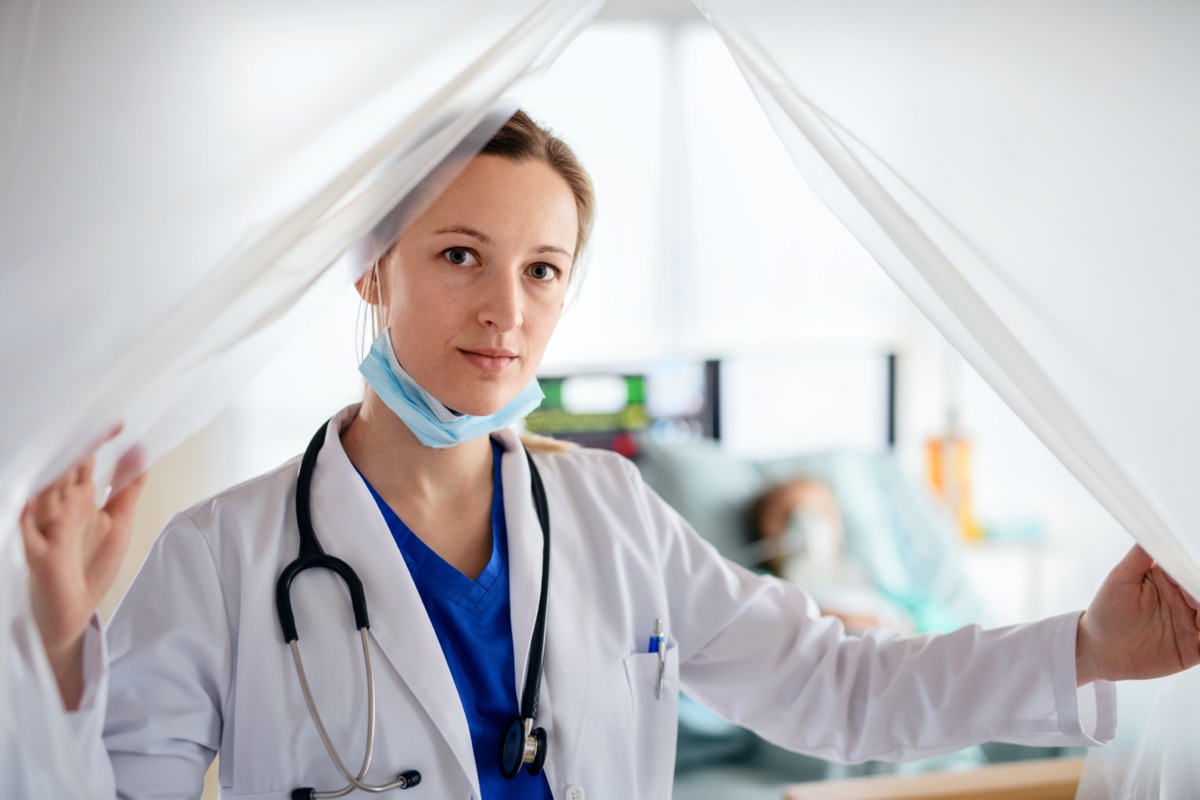 The U.S. broke its daily record for COVID cases on Wednesday, driven by the highly contagious Delta and Omicron variants. Breakthrough cases among the vaccinated and boosted have been widely reported. But that doesn't mean you should consider infection inevitable. Especially if you take one key step. Over the past few days, Tatiana Prowell, MD, an associate professor of oncology at Johns Hopkins School of Medicine who has treated people with COVID-19, has tweeted some simple advice on how to avoid contracting Omicron. Read on to find out more—and to ensure your health and the health of others, don't miss these Sure Signs You've Already Had COVID.
1
The Doctor's Blunt Message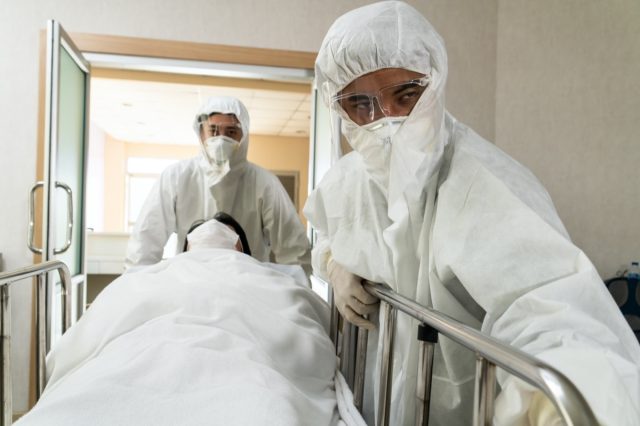 On Monday, as Omicron cases were exploding nationwide, Prowell tweeted: "The American public needs a clear message. It does not appear to be coming, so here's my best attempt. If you are able to, you should: STAY HOME, STARTING NOW." 
On Wednesday night, Prowell quoted a tweet, adding the simple message "Do this:" "My two cent suggestion, if possible, shut as much as your life down as possible until the end of January. The next 5-6 weeks are going to be nasty AF as far as navigating this pandemic. Obviously this is not possible for everyone, but if you can do it, I highly recommend it."
2
How Long Should People Stay Home?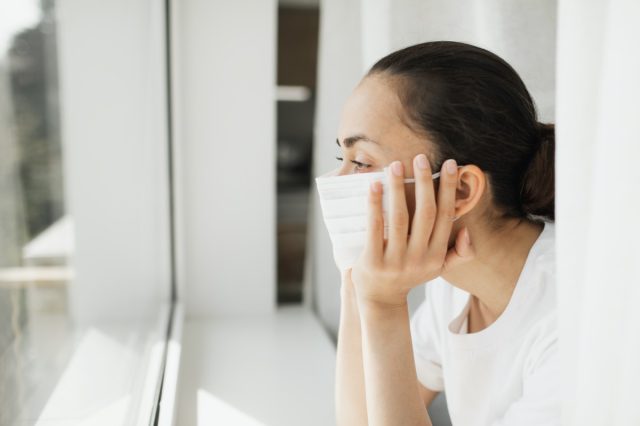 In terms of how long people would stay home as much as possible, Prowell advised: "A few weeks so our hospitals don't all end up enacting crisis standards of care."
Acknowledging that this isn't possible for people who have to work in public, the doctor added, "The more people who can stay home choose to do it, the safer it is for everyone who has to work in person." 
Although it's been widely reported that Omicron produces less severe illness and is less likely to lead to hospitalization, people who contract it must still quarantine. This endangers healthcare services by reducing the number of doctors, nurses and paramedics who can provide lifesaving care. In New York City, dozens of urgent-care clinics have closed temporarily because of staffing shortages, and 30% of the city's EMS workers were on medical leave as of Wednesday.
Prowell's second important piece of advice: "Get a good mask (N95/KN95/KF94). Go to non-profit @projectn95. They have helpful people with vetted masks that are affordably priced."
In recent weeks, many health experts have advised that because Omicron is so contagious, cloth masks are no longer sufficient protection. Like Prowell, they have advised upgrading to high-quality masks like N95s and KN95s, with three-ply surgical masks as a next-best option.
4
Essential Vs. Inessential Activities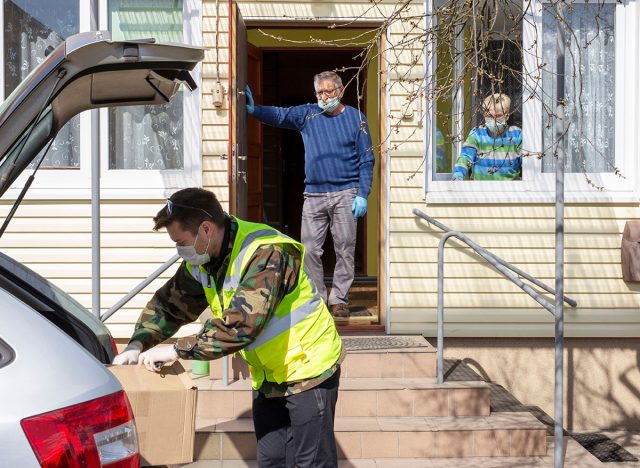 Sometimes, leaving home is necessary. "I consider medical appts essential," tweeted Prowell.6254a4d1642c605c54bf1cab17d50f1e
But it's a good idea to reduce inessential public outings, and reduce or adjust your shopping habits for essentials like groceries. "We have started doing grocery delivery or contactless pickup again in the last week," tweeted Prowell. "I am personally not seeing any friends indoors because I am aware of way too many outbreaks even in #vaxxed & #boosted groups that tried to be careful."
5
How to Stay Safe Out There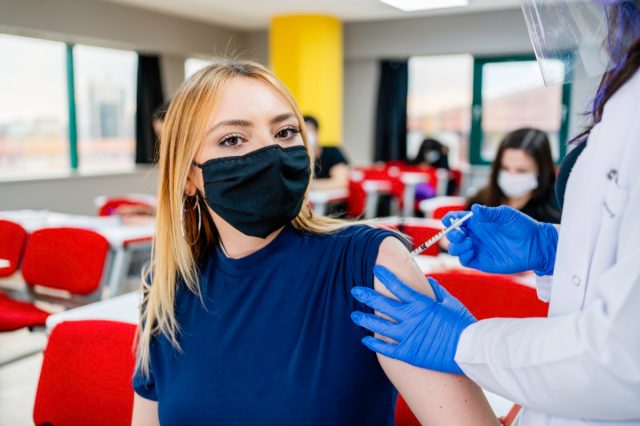 Follow the fundamentals and help end this pandemic, no matter where you live—get vaccinated ASAP; if you live in an area with low vaccination rates, wear an N95 face mask, don't travel, social distance, avoid large crowds, don't go indoors with people you're not sheltering with (especially in bars), practice good hand hygiene, and to protect your life and the lives of others, don't visit any of these 35 Places You're Most Likely to Catch COVID.