Dr. Fauci Just Gave This Essential Pandemic Update
Here's what to expect next with COVID-19.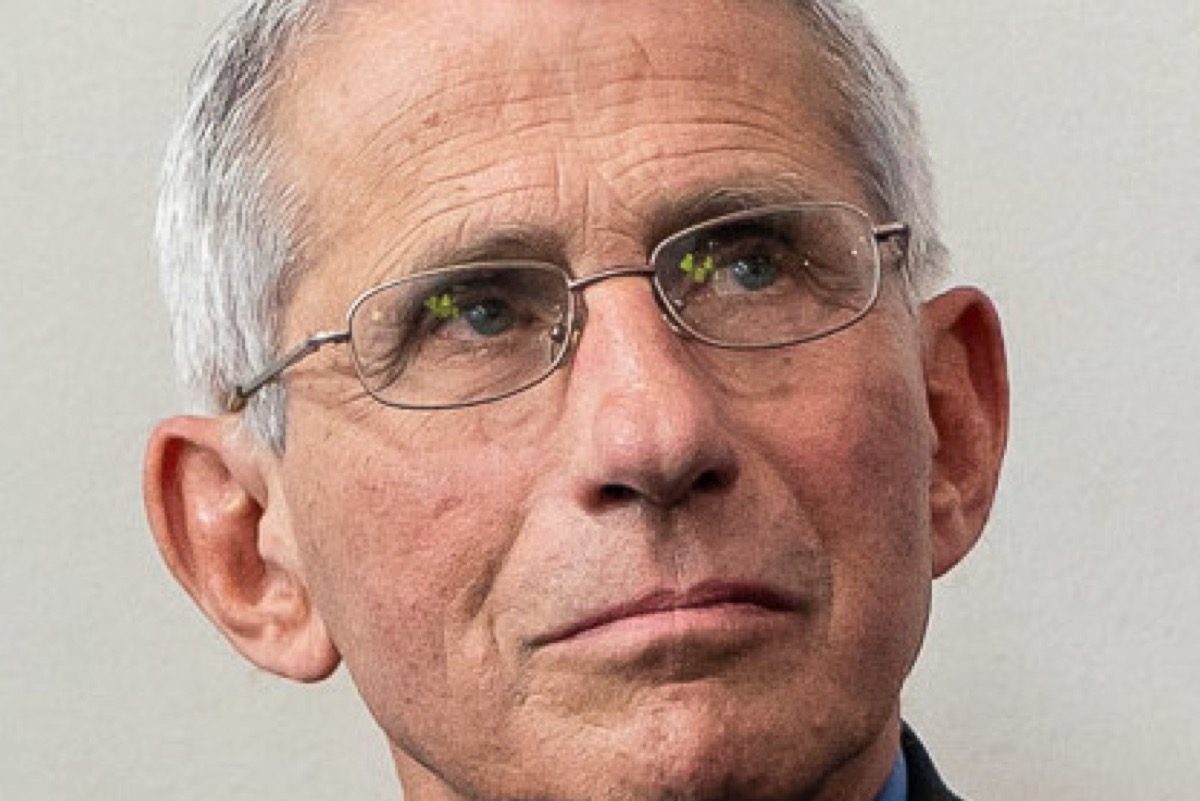 Dr. Anthony Fauci testified at the National Institutes of Health fiscal year 2023 budget request hearing on May 17, discussing the lessons learned from pandemic lockdowns, long COVID, a future universal COVID vaccine, and more. What he said can help save your life. Read on—and to ensure your health and the health of others, don't miss these Sure Signs You've Already Had COVID.
1
Long COVID Is Still a Mystery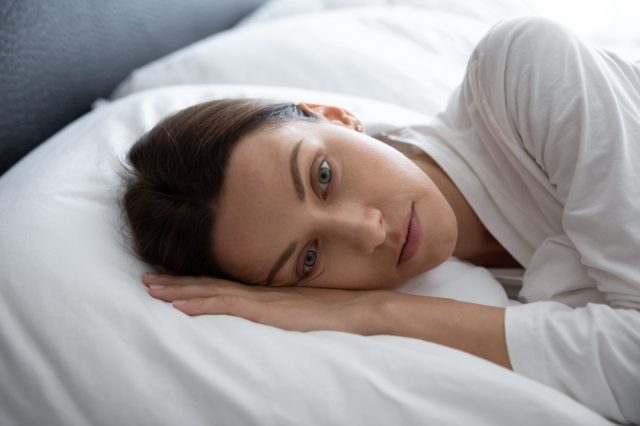 Long COVID is turning millions of Americans into disabled Americans, even after they have mild symptoms of COVID initially. "As you well know, this is a real phenomenon and the epidemiology of it is still being worked out," says Dr. Fauci. "I mean, the range of people anywhere from 5% up to 30% have the persistence of symptoms that are not thoroughly explainable by any pathogenic process that we've been able to identify. We've put together large cohorts that are now being followed both to understand the actual prevalence incidents, as well as the pathogenesis. With regard to treatment, it's very difficult to do any treatment for it when you don't know exactly what the pathogenic mechanisms are. And that's the reason why we're putting so much effort into trying to find out just what is going on. Is it immune activation? Is it persistence of virus—not necessarily replication-competent virus—but maybe particles of virus such as the nucleotides?"
2
Was It Right To Close Down Schools?
"I think that's very difficult, to give a definitive answer to that," says Dr. Fauci. "I know in the very beginning, when we had really no other protection prior to vaccinations that were available to contain somewhat the spread of the virus, one of the things that was felt to be important would be to protect children as well as the rest of the population. We have felt—more than just recently—that it's very important to keep children in school, for the simple reason that we know of the deleterious effects both psychologically, mentally, and developmentally in children to keep them out of school. But you have to have a delicate balance between protecting the children from getting infected… I think only time will tell whether that's the case… we believe from a public health standpoint that at the time it was the right decision."
3
Will Schools Shut Down Again?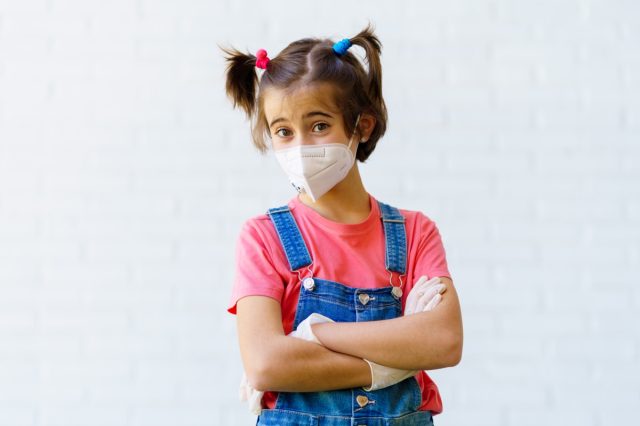 "Right now, I would do everything we can to keep the children in school and not shut down the schools," says Dr. Fauci. "And that has always been my strong recommendation to the extent possible, not to keep the children out of school, but to keep them safely in school by getting children that are available to be vaccinated vaccinated, to get the children who are eligible to be boosted vaccinated, and to surround the children with teachers and personnel in the school who are vaccinated. That is the best way to protect the children while keeping them in school."
4
Vaccinations Can Help Curb Surges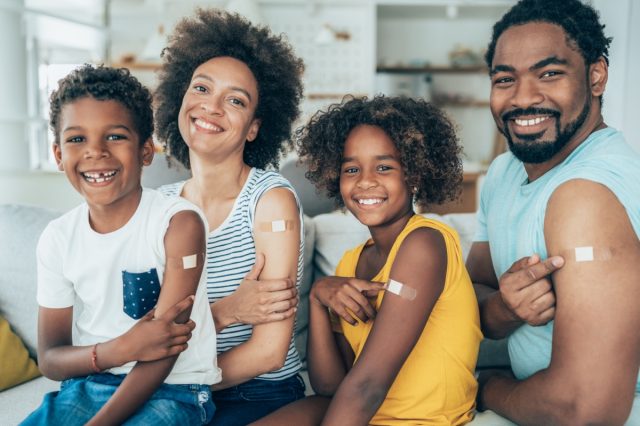 "We still only have 66% of the total population vaccinated, and less than half of those are boosted. I think we can approach what we are likely going to be seeing now with an increase in surges, with the possibility of a surge in the fall and winter. One of the real things we can all do as a nation is pull together and try to get our people vaccinated. And those who are eligible to be boosted, boosted—that would solve a lot of the problems that you're referring to."
5
Will Vaccines Become Mandated?
"It's a policy call," says Dr. Fauci. "I would hope that we would marshall everybody on both sides of the aisle to get out there and encourage everybody to get vaccinated. And if they did, we wouldn't even have to address that question. I don't like mandating things. I don't like punishing people for not doing something, but I would hope that they would realize if you look at the data… of the differences in vaccinated versus unvaccinated people, and hospitalizations and death, it's striking what it is. So as a public health person, I would say why don't we all pull together to get people vaccinated? [Then we] wouldn't have to worry about essentially putting what has appears to be—and is in fact—a penalty if you don't."
6
Will There Be a 'Universal' COVID Vaccine?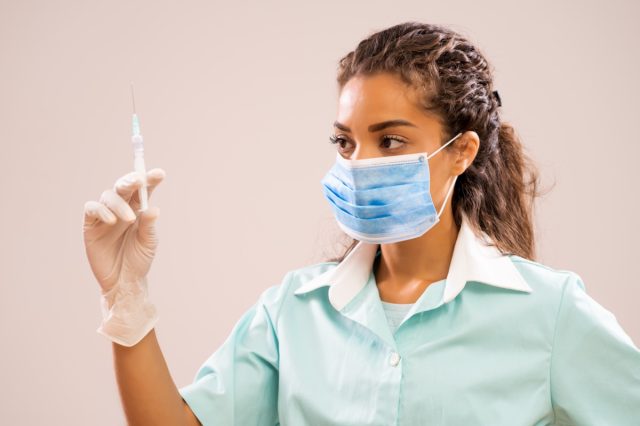 "Well, the progress has been substantial," says Dr. Fauci. "To get what we call 'universal'—and that's probably too broad a term—is to get a vaccine that works against multiple variants of SARS-CoV-2 is the first step. And that would be something where you get a vaccine that either is directed against a common component of all of the variants, or has each of the components of the variants, for example, in a nanoparticle with a mosaic or multiple components to it. We have studies that are right now gone from preclinical, namely an animal model, into a human study, and the results actually look very promising. The next step would be to get a vaccine that not only is against all variants of SARS-CoV-2, but against all of those groups of variants, including… viruses which overlap with the viruses that we see in many bats, which almost certainly are the original source of these viruses that have jumped species and gone into humans."
7
Additional Resources Are Needed
6254a4d1642c605c54bf1cab17d50f1e
"We've had a longstanding collaboration and cooperation with BARDA now for quite a long period of time," says Dr. Fauci. "And the way that works is that we do the fundamental, basic research and proof of concept, and very often get involved, not only in the preclinical, but in the early trials. Whereas BARDA partners with the pharmaceutical company to do the advanced development of these concepts. So, it's a partnership that has really worked very, very well. And hopefully we'll be able to continue that again with the need for new resources."
8
How to Stay Safe Out There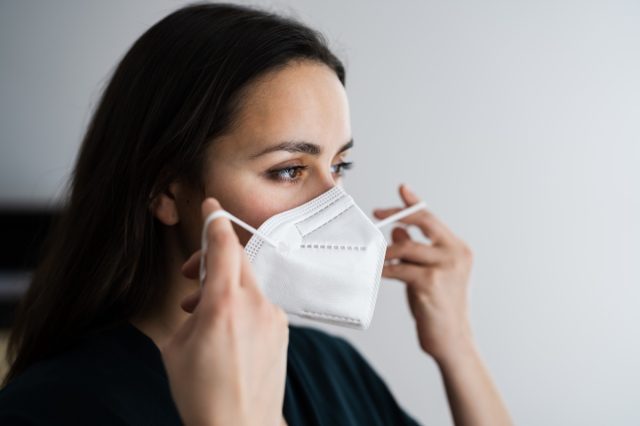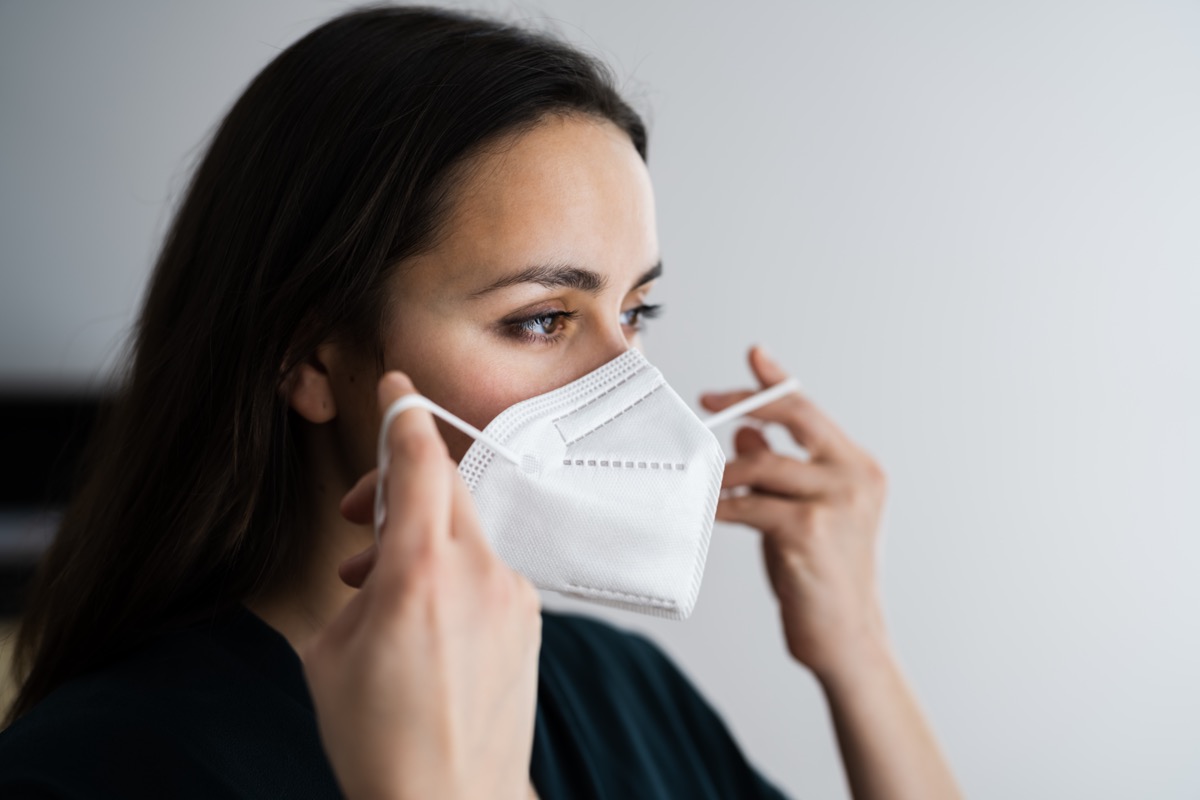 Follow the public health fundamentals and help end this pandemic, no matter where you live—get vaccinated or boosted ASAP; if you live in an area with low vaccination rates, wear an N95 face mask, don't travel, social distance, avoid large crowds, don't go indoors with people you're not sheltering with (especially in bars), practice good hand hygiene, and to protect your life and the lives of others, don't visit any of these 35 Places You're Most Likely to Catch COVID.
Ferozan Mast
Ferozan Mast is a science, health and wellness writer with a passion for making science and research-backed information accessible to a general audience.
Read more about Ferozan