Dr. Fauci Just Gave This "Essential" COVID Update 
The new normal seems to change on a month-by-month basis.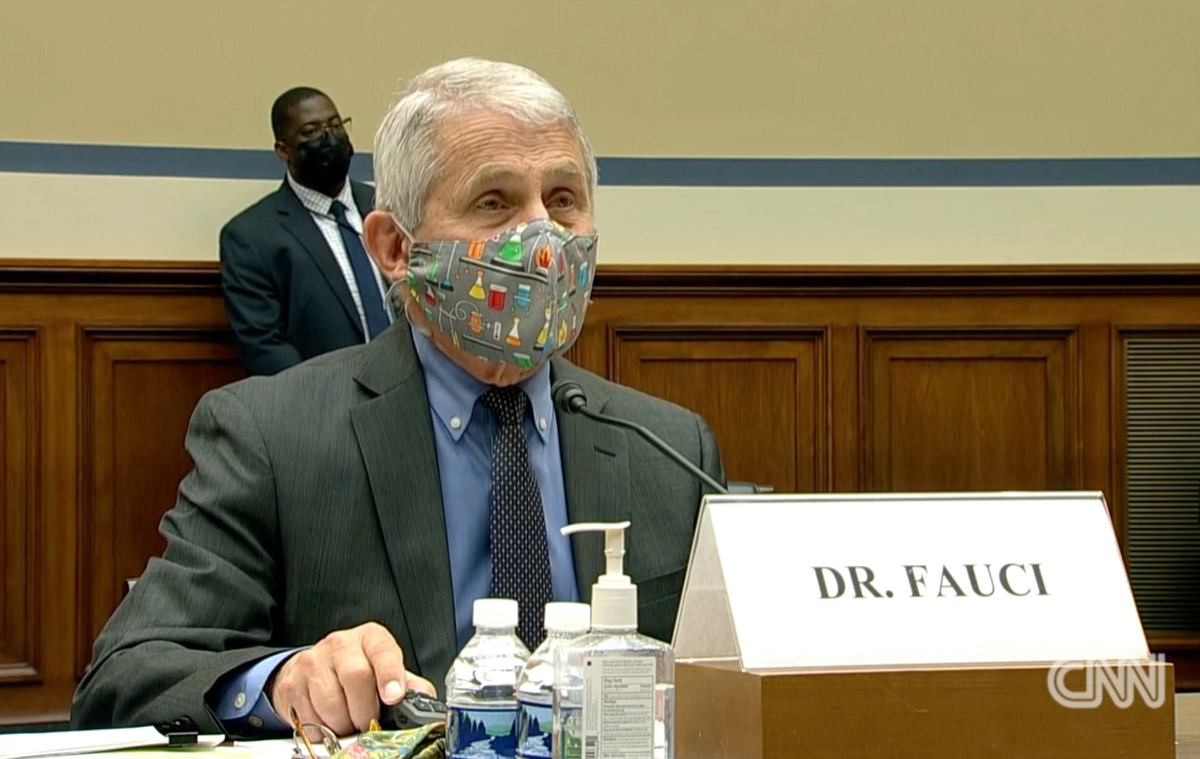 More than two years into the COVID-19 pandemic, the new normal seems to change on a month-by-month basis. This winter, in particular, has brought about an almost whiplash-inducing number of new developments, from the rise and fall of Omicron to over-the-counter treatments and talk of a second booster shot. In a Wednesday interview with Bloomberg TV, Dr. Anthony Fauci, the nation's top infectious-disease expert, provided an update on the most pressing COVID-related issues—new mask rules, antiviral drugs, whether most Americans need a fourth vaccine dose now, and the status of the pandemic overall. Read on to find out more—and to ensure your health and the health of others, don't miss these Sure Signs You've Already Had COVID.
Relaxing Mask Rules "A Bit Risky"
Fauci is cautiously optimistic about the decision of many states to relax their mask mandates. If you look at the number of COVID cases right now, "pulling back on masks is a bit risky," said Fauci. "However, if you look at the curve—how sharply it's coming down on a daily basis by a certain percentage each day in both cases and hospitalizations—we are clearly heading in the right direction."
"The real question," added Fauci, is what happens to the COVID caseload curve once those restrictions are relaxed. "Is it going to continue to go down? Is it going to plateau as opposed to keep going down? Or is it going to rebound?" he said. "It is somewhat risky. But I believe if we keep going in the right direction with the cases going down, there will be an epidemiological justification for doing that."
Antiviral Drugs Available for Those Who Need Them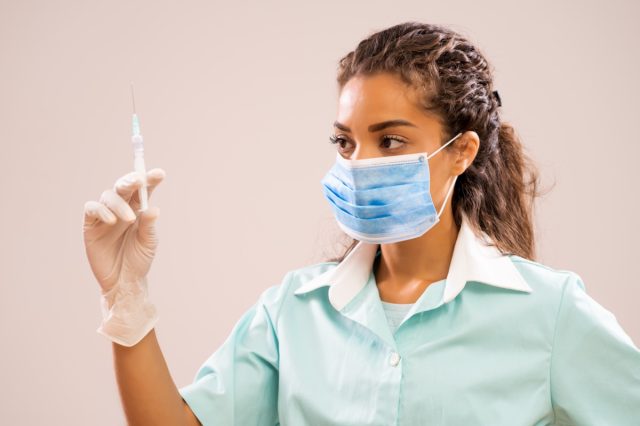 Fauci noted that new antiviral drugs to treat COVID (such as Paxlovid) are in "somewhat limited" supply, but there's "enough to go around for people who are likely to need it," he said. "And as the months go by, we're going to have even more." Clinical trials found that people at high risk for severe COVID who took Paxolvid were 89% less likely to be hospitalized or die from the virus.
Antiviral Drugs Still May Be a Game-Changer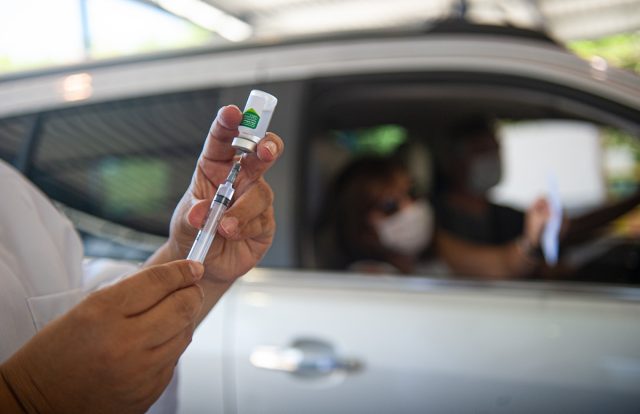 Fauci said he was confident the new antiviral drugs will be effective against future coronavirus variants. Although vaccines and monoclonal antibodies have seen their efficacy reduced by mutations of the original virus, "It's much more difficult, from what we've seen so far, for those variants to evade the effect of a direct antiviral," he said. Antiviral drugs prevent the virus from replicating. That's different from vaccines and antibodies, which work at the point where the virus binds to cells. Although drug resistance can develop, that's less likely, although Fauci added it's important that new antiviral drugs be developed.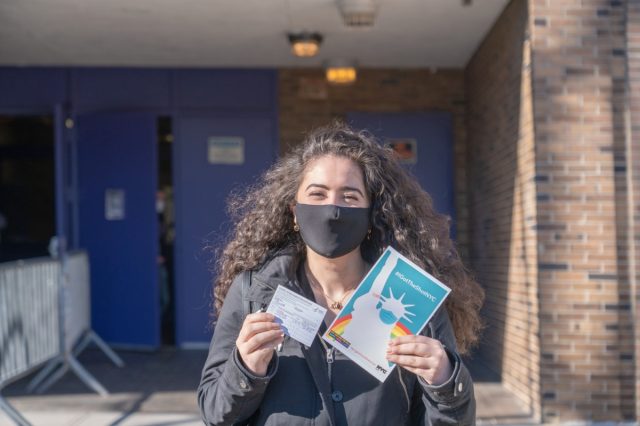 In the era of Omicron, the third vaccine dose—a.k.a. a booster shot—"is really something that makes a dramatic difference in reconstituting the waning immunity" of the vaccine, said Fauci. "The good news is that we have vaccines that are highly, highly effective and quite safe. But the reality is that the protection over time wanes. We see that, particularly in a situation where the protection to begin with—with Omicron it's not as good, for example, as against Delta."
He added: "That's why we tell people who've been vaccinated to please, when your time comes up, to get that booster shot. We tell the unvaccinated, please get vaccinated. The data are so clear." 
Fourth Doses Not Necessary for Everyone Yet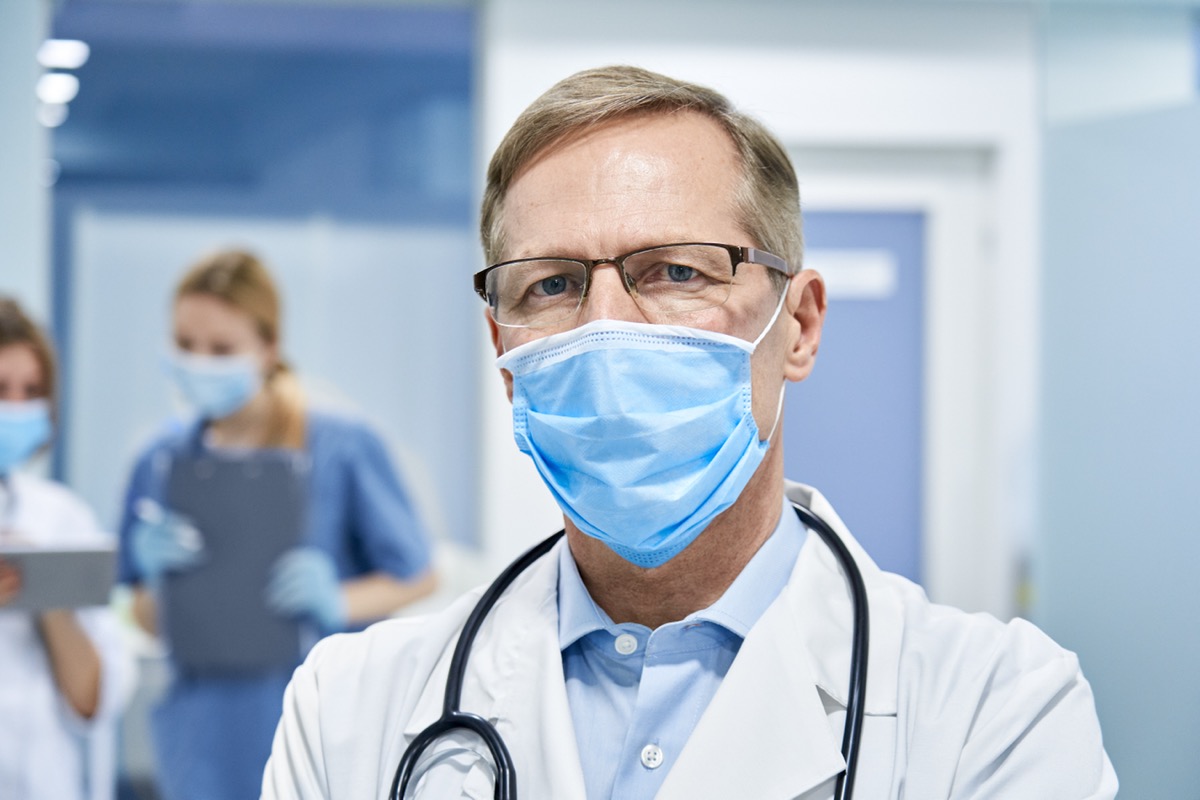 Fauci was asked whether a fourth dose of the vaccine was necessary. He said that people who are immunocompromised—such as transplant patients or people who've undergone chemotherapy—should get a fourth dose, but the CDC is still evaluating, "on a month-by-month basis," whether that will be necessary for everyone else. After five months, the third dose of an mRNA vaccine remains about 78% protective against hospitalization with COVID. 6254a4d1642c605c54bf1cab17d50f1e
"In a Much, Much Better Position"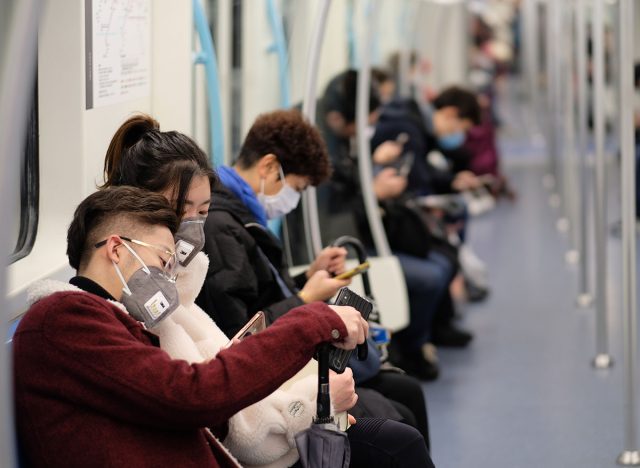 "If you combine vaccination, the availability of good antivirals such as Paxlovid—among others; it's not the only one—newer monoclonal antibodies that we will continue to develop, and the wide, wide availability of tests, particularly at-home 15-minute tests, I think we are in a much, much better position right now" to relax restrictions and deal with future potential variants than a year ago, concluded Fauci.
How to Stay Safe Out There
Follow the fundamentals and help end this pandemic, no matter where you live—get vaccinated ASAP; if you live in an area with low vaccination rates, wear an N95 face mask, don't travel, social distance, avoid large crowds, don't go indoors with people you're not sheltering with (especially in bars), practice good hand hygiene, and to protect your life and the lives of others, don't visit any of these 35 Places You're Most Likely to Catch COVID.