Dr. Fauci Just Issued This "Essential" Warning
Here is what you need to be prepared for.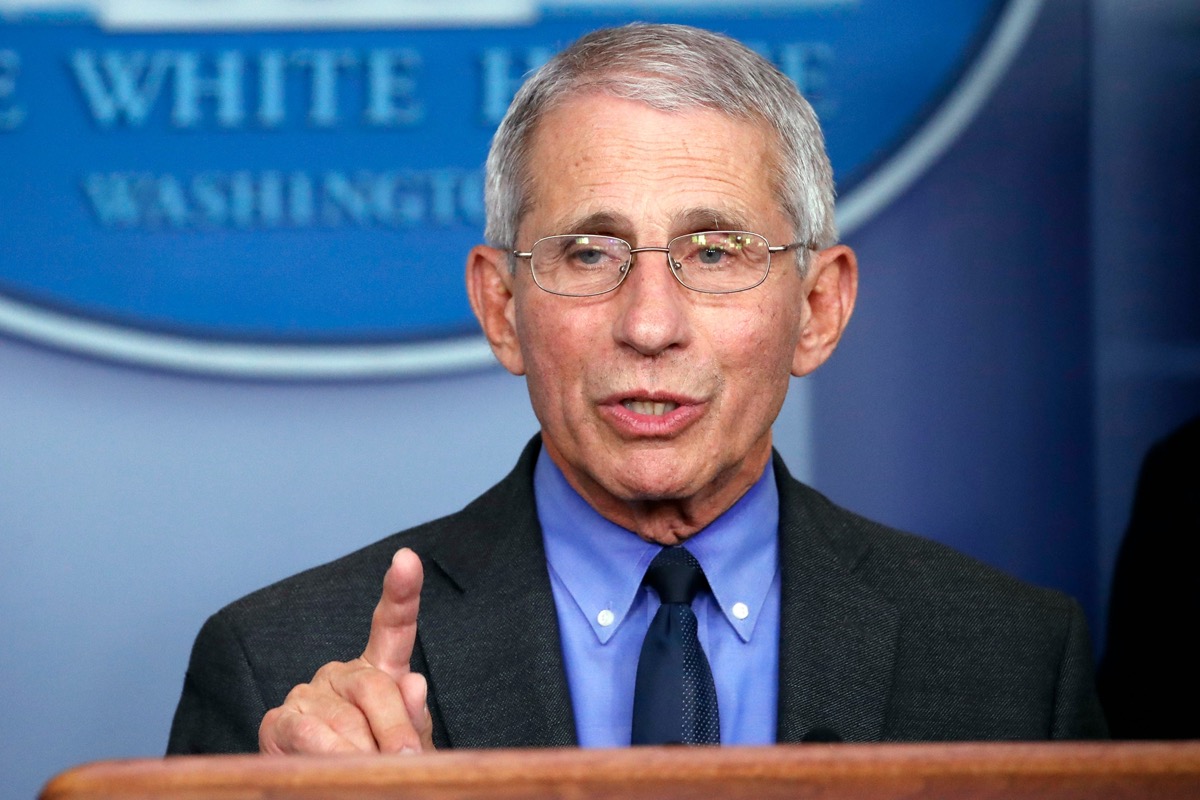 Dr. Anthony Fauci has issued a new warning about COVID-19, telling CBS2's Jessica Moore what he expects for the next couple of months with the virus and the BA.2 Omicron subvariant. Should you be concerned? How can you stay safe? Read on—and to ensure your health and the health of others, don't miss these Sure Signs You've Already Had COVID.
An Uptick in Cases Is Coming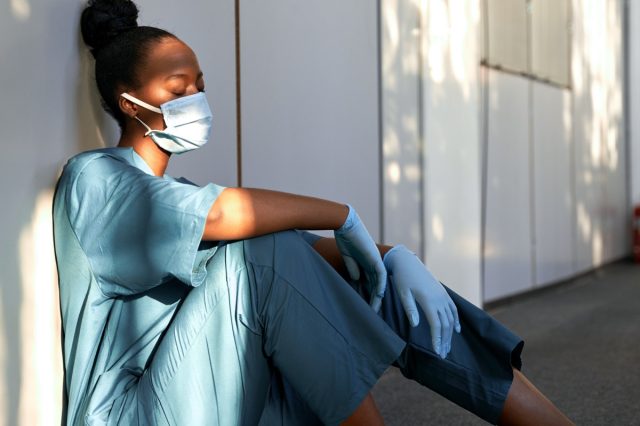 "I wouldn't say I'm breathing more easily because we have been fooled by this virus so many times over the last couple of years," says Dr. Fauci. "I certainly am pleased to see that the cases and the hospitalizations and the deaths continue to come down. But I believe we should expect to see an uptick in cases, because of the fact that we do have a variant that's got a transmissibility advantage over the original Omicron. We're pulling back on some of the mitigation methods—namely the requirement for indoor masking in many places—that one would expect with the mingling in society of people, that you are gonna see an uptick in cases."
How Dangerous Will the Uptick Be?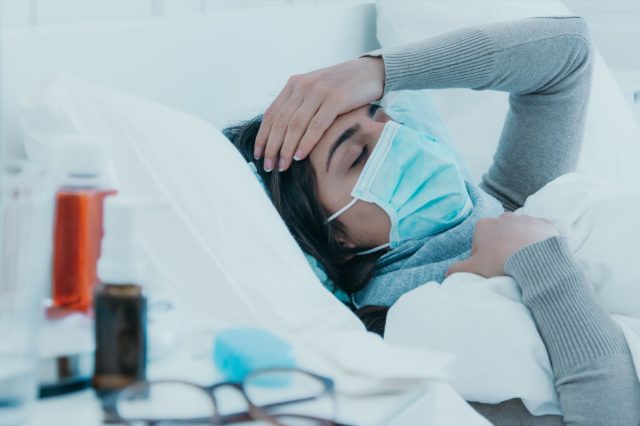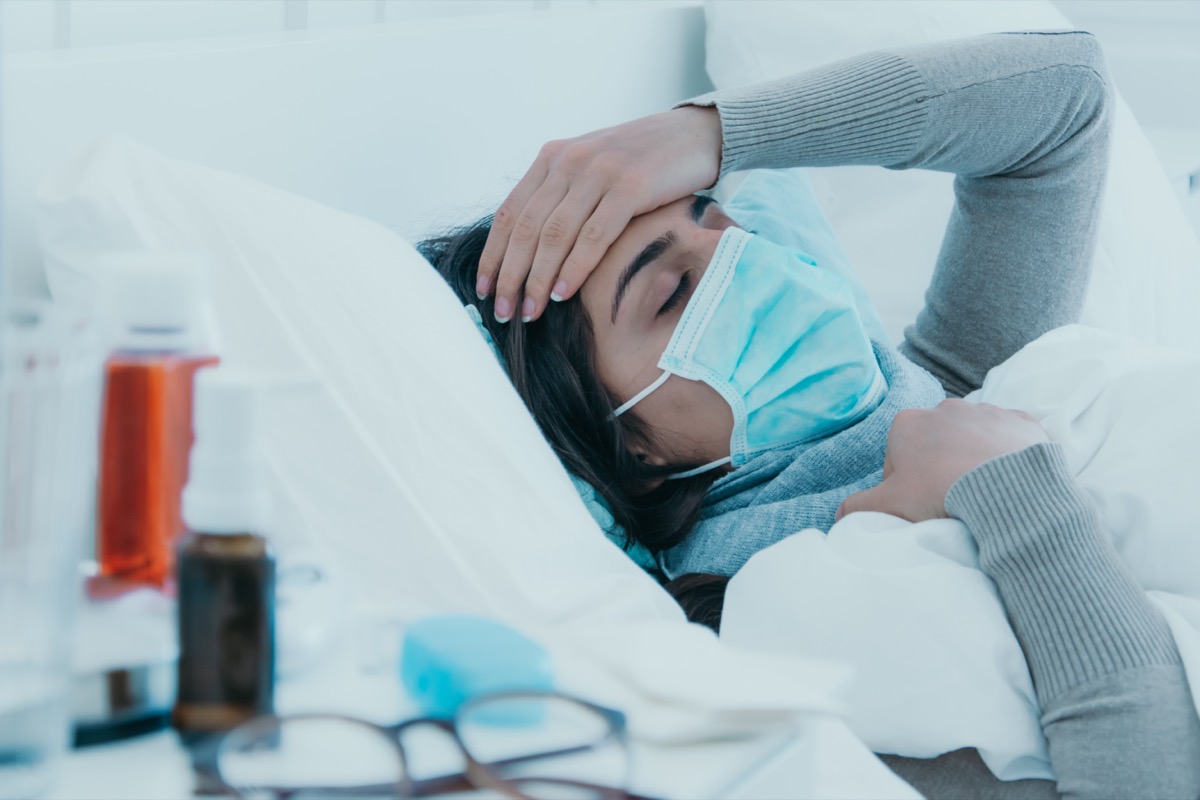 "My hope is, if I'm breathing a little easy, that even if we do it, won't be a major uptick," Dr, Fauci says. "And if it is, it will not be associated with an increase in severity of disease. But we don't know that. I mean, looking across the ocean at the U.K. and several European countries, some of them are seeing upticks that are associated with an increase in hospitalization. So we've gotta be careful. We can't declare it prematurely here."
Will Another Shutdown Happen In Response to BA.2?
"I don't want to use the word 'shut down' because that is a rather draconian concept there, to 'shut down'," says Dr. Fauci. "I think it is conceivable as the CDC has said, when they revamped their metrics for measuring the criteria for which you would be wearing masks indoors, that if we do see a serious uptick, we should be prepared to pivot and at least temporarily go back to having masking in certain indoor sections. That's a big difference than, 'shutting down'."
Should People Be Masking?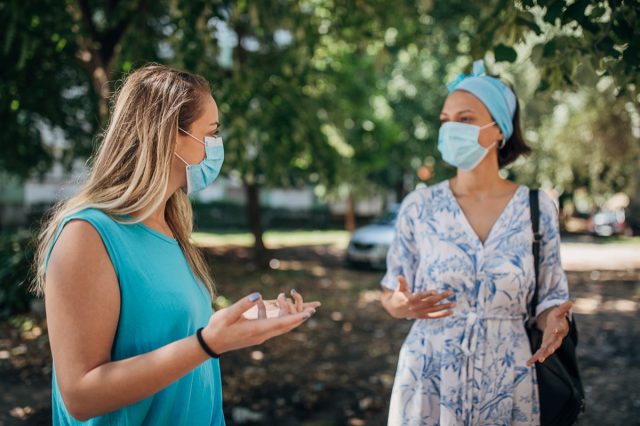 "I think people who want that extra degree of protection absolutely should have the option without any stigma or discrimination against them," says Dr. Fauci. "If they want to mask up, they should mask up. A lot of people will go into indoor settings, where they may in fact be in a category of people who might be at an increased risk of the severity of disease if they get infected. Such as the elderly, such as people with underlying conditions, such as people who might have a compromised immune system. So even though in general, a requirement for masks may not be in place, people should feel the option of, if they want to do it to get the extra level of safety, to go right ahead and do that."
Is Dr. Fauci Comfortable With Restaurants and Travel Now?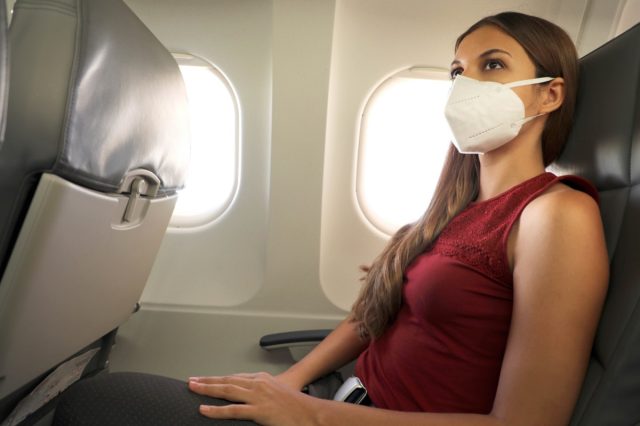 "It's tough to say I am willing because my life is different than the life of the general population," says Dr. Fauci. "I'm very much wedded to my 24/7 job that I have. But if I were not in this position, I would feel more comfortable mingling in indoor settings that I did months ago. For example, going to a restaurant, particularly if the restaurant has an outdoor section and even an indoor section, so long as there's good ventilation, I think those were the kind of things that some time ago I and others would've been reluctant to do and feel comfortable about it. Also travel—I think people should feel a little bit more comfortable about traveling."
Don't Be Complacent About BA.2
"Getting infected is never a good thing," warns Dr. Fauci. "I say that when we see a BA.2, it is more transmissible by about anywhere from 30 to 75, 80 percent more than BA.1. The encouraging news is that the level of severity doesn't seem to be any worse than BA.1, nor is the protection by vaccines any more diminished with BA.2 compared to BA.1. The one thing we all have to be appreciative of is that as long as there's a lot of virus that's circulating throughout the world, there is a possibility and a likelihood that you're going to see more variants. Hopefully those variants won't be so different, both in their transmissibility and in their severity, that it won't have a major impact, but we will continue to see variants, that's almost certain."
Should Parents Worry About Child Vaccines Taking So Long?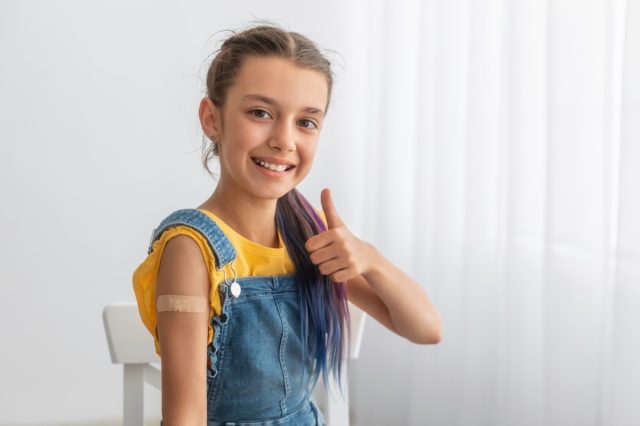 "No, I think parents should be encouraged by that, because what the FDA does, and they do very well, is they very carefully scrutinize the data for safety and for efficacy with the optimal regimen," says Dr. Fauci. "So we were hoping and thinking that this would be a two-dose vaccine for children, but it's not, it's going to very likely be a three-dose vaccine for kids. And the clinical trials started off as a two-dose, and it didn't meet the criteria that the FDA felt would be adequate to make it widely available. So the studies that are going on right now, to look at what the efficacy and obviously the safety is of a three-dose regimen—when they get data that's sufficient enough to make a decision, I think you, and other parents like yourself, should feel very, very comfortable that that's the right thing to do."6254a4d1642c605c54bf1cab17d50f1e
Fauci Would Get COVID-19 Vaccine For (Future) Grandkids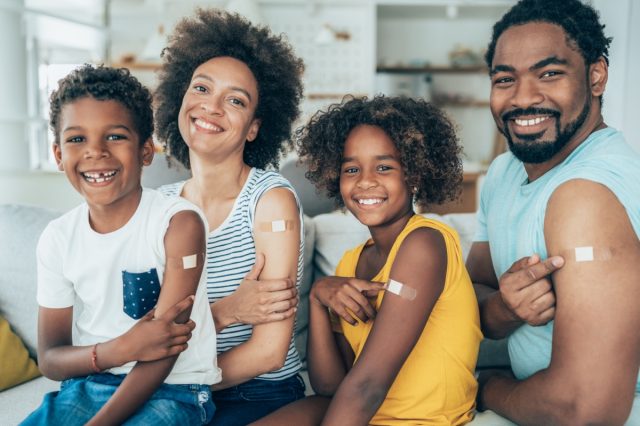 "No doubt. No doubt in my mind," says Dr. Fauci. "I mean, if I had grandchildren, which I wish I did, but I certainly would encourage my daughters to have their children vaccinated."
Should Everyone Get Fourth Shot?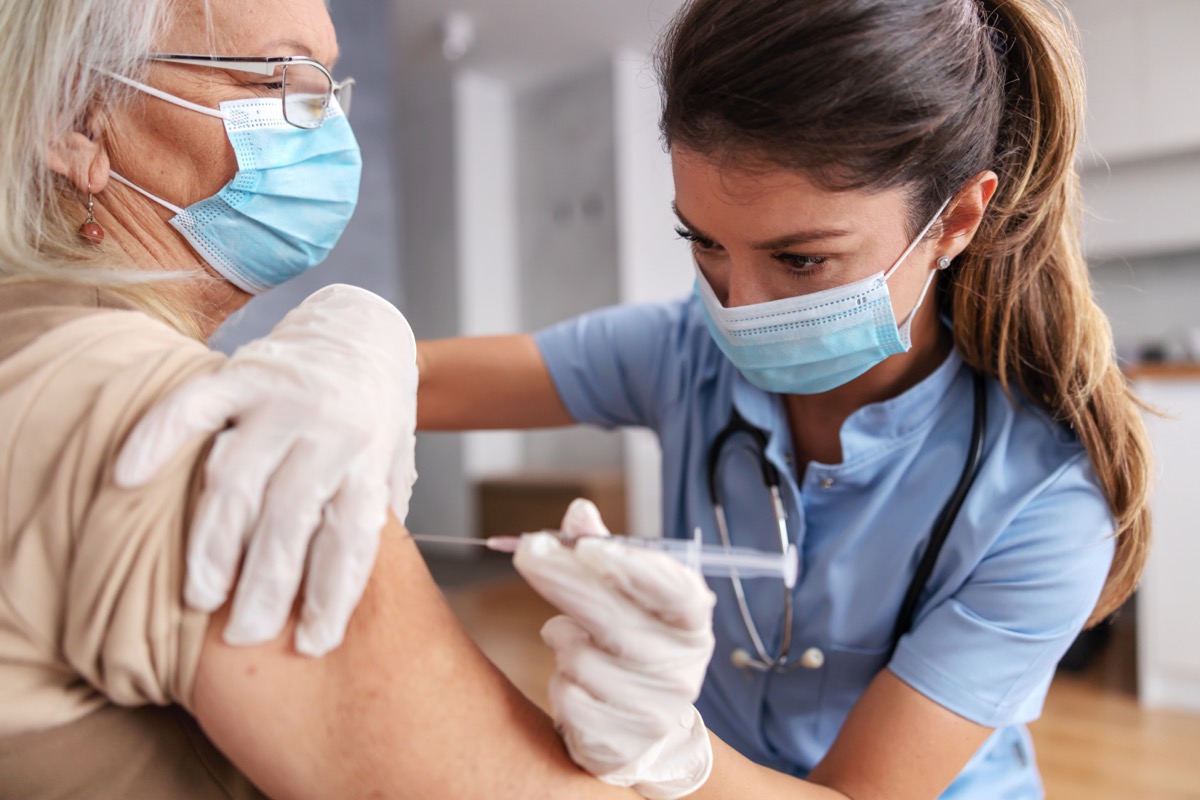 "Well, right now it's authorized for people 50 and older, and those with underlying conditions, particularly the immunocompromised," says Dr. Fauci. "As a physician would recommend that if it's available to them and you want that extra level of protection, I would go ahead and do it. The broader question for the future will be what happens when we get to the fall and the durability of immunity for everybody will have waned by then. Because that's, you know, six, seven months out from now, and what's happening is that the advisory committee to the FDA will be meeting on April 6th, and they will be looking at what the probability or feasibility is of having a shot for everyone as we get into the fall, because of the possibility, maybe likelihood, that we will see a surge then. And by that time, the immunity of a lot of people who have already gotten their third shot will have diminished, maybe sufficiently enough for there to be a danger of getting infected and severe disease. But that is going to be something that will be discussed at that April 6th meeting."
The Future Of Healthcare In the U.S.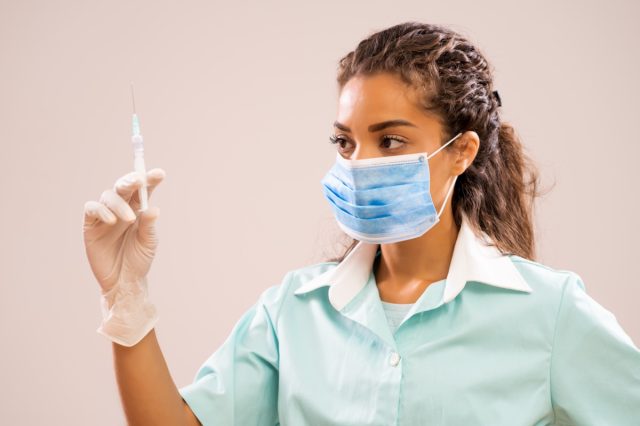 "It makes me very concerned, I really am," says Dr. Fauci. "All of the breakthroughs of infectious diseases and outbreaks—be they Ebola, or pandemic flu, or HIV, AIDS—in all of my almost 40 years of experience as the director of this institute, I have never seen anything even close to this degree of divisiveness in our country, which has spilled over into the public health arena. Where decisions—and even recommendations—by politicians are made about vaccinations and masking that are contrary to good fundamental public health principles. That should not happen. The common enemy here is the virus. Let's focus on the virus, not this political divisiveness, which is becoming very, very strident now in this country." So protect yourself, and to protect your life and the lives of others, don't visit any of these 35 Places You're Most Likely to Catch COVID.
Ferozan Mast
Ferozan Mast is a science, health and wellness writer with a passion for making science and research-backed information accessible to a general audience.
Read more about Ferozan