Dr. Fauci Just Issued This "Very Severe" Warning
"The acceleration of cases that we've seen is really unprecedented."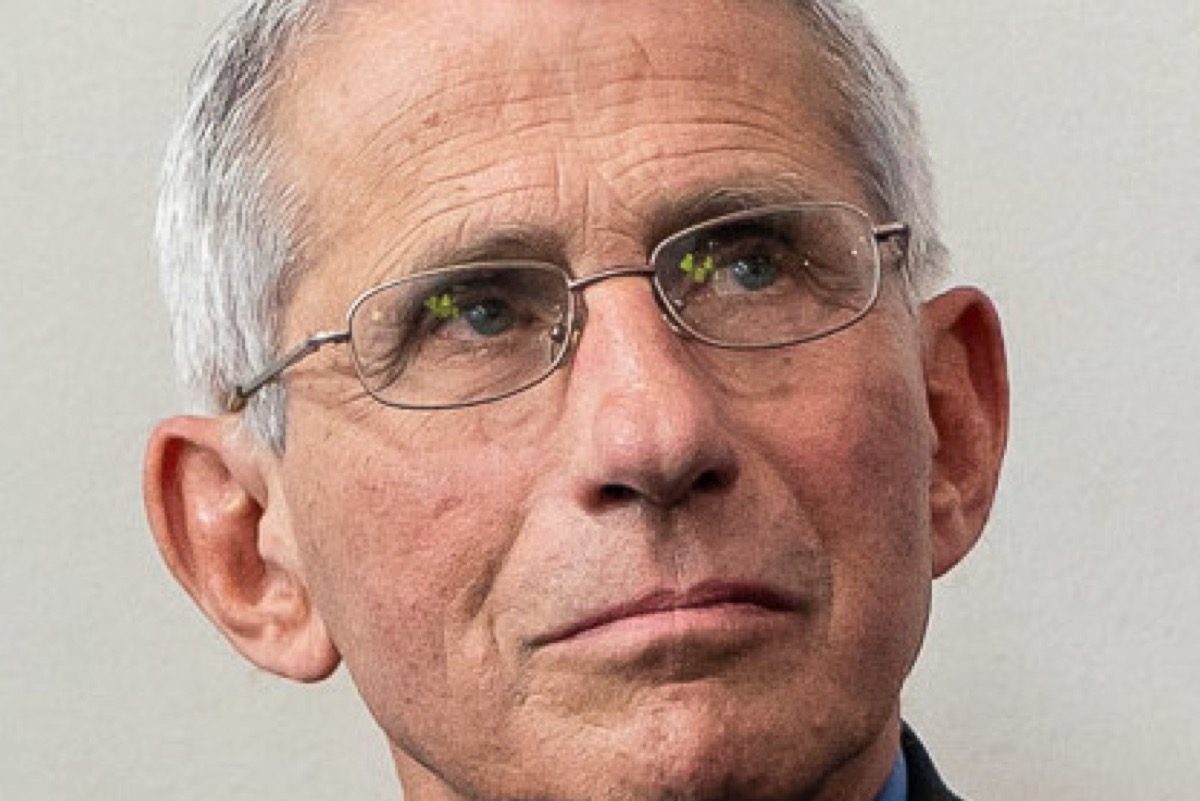 There are more coronavirus cases per day than ever before. And with the holidays and New Year's festivities behind us—and kids going back to school today—cases could rise even more. But with confusion about who exactly is at risk, how can you stay safe? Dr. Anthony Fauci, the chief medical advisor to the President and the director of the National Institute of Allergy and Infectious Diseases, appeared on This Week with George Stephanopoulos yesterday with. a warning and advice. Read on for 6 life-saving tips—and to ensure your health and the health of others, don't miss these Sure Signs You've Already Had COVID.
Dr. Fauci Warned We're in a "Very Severe" Surge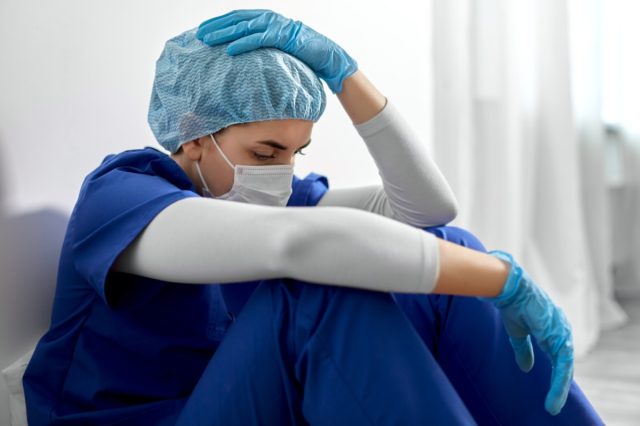 "We are definitely in the middle of a very severe surge and uptick," said Dr. Fauci. "It is actually almost a vertical increase" in many states. "We're now at an average of about 400,000 cases per day, hospitalizations are up. One of the things that we hope for is that this thing will peak after a period of a few weeks in turn around. We've seen that happen in South Africa, where they had a major surge, but as quickly as the surge went up, it turned around. We can help that a lot by the things we talk about all along: vaccinations; if you're vaccinated, get boosted; careful and prudent wearing of masks in indoor settings. Those are the kind of things that do help to blunt even a surge as pronounced as the Omicron surge. But there's no doubt about it. The acceleration of cases that we've seen is really unprecedented—gone well beyond anything we've seen before."
Dr. Fauci Said It's Too Early to Tell if Omicron is Severe or Not—but "A Lot" of People Will Still be Hospitalized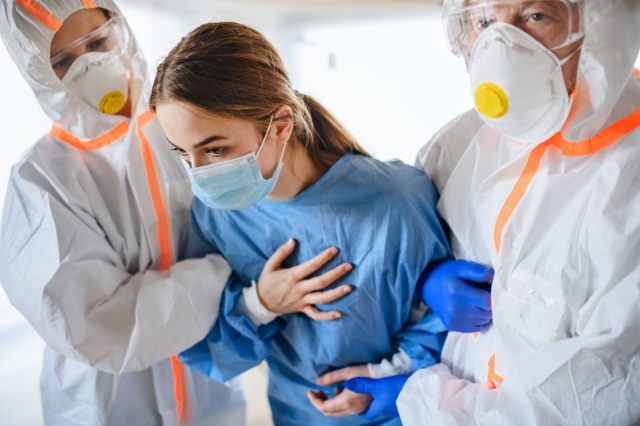 Omicron may be "less severe" than Delta. Or it may not be. "We first got inkling of that in South Africa," said Dr. Fauci. "When one looked at the relationship and the ratio between hospitals in cases, it was lower. The duration of hospital stay was lower. The requirements for oxygen was lower. We're seeing a bit of that, not as pronounced in the UK, but certainly that trend. And if you look here at the United States, we don't want to get complacent at all, and you don't want to jump to a positive conclusion because it's still early. But given the large number of cases, we have not seen a concomitant increase in the relative percentage of hospitalizations—but again, hospitalizations are often late lagging indicators, but I still believe that there's indication even in some animal studies that have been done, where they did particular animal models that might reflect what's going on and the virus does seem to have a lower intrinsic pathogenicity to it. We're hoping that's the case."6254a4d1642c605c54bf1cab17d50f1e
"But having said that, I wanna say one thing," he added: "We've gotta be careful about that because even if you have a less of a percentage of severity, when you have multifold more people getting infected, that amount is you're still gonna get a lot of people that are gonna be needing hospitalization. And that's the reason why we're concerned about stressing and straining the hospital system."
Dr. Fauci is Still "Very Concerned" About Those Who are Unvaccinated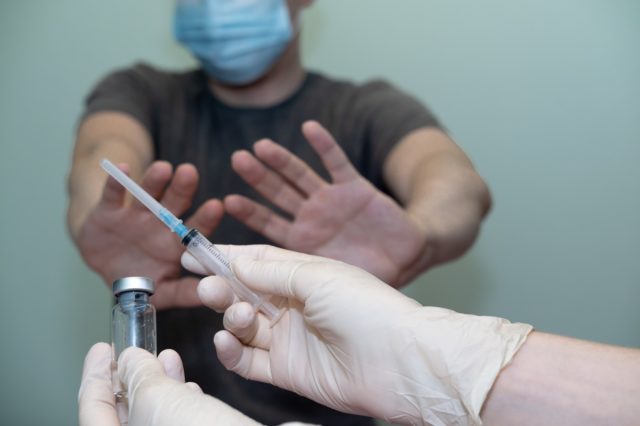 "If you have an infection that is much, much more asymptomatic and minimally symptomatic, particularly in people who have vaccinated and boosted, the real bottom line that you want to be concerned about is are we getting protected by the vaccines from severe disease leading to hospitals? I'm still very concerned about the tens of millions of people who are not vaccinated at all, because even though many of them are gonna get asymptomatic and mildly symptomatic, a fair number of them are gonna get severe disease."
When charting the severity of COVID now, should we still focus on the overall caseload? Or are hospitalizations more of a marker now? "As you get further on and the sections become less severe and is much more relevant to focus on the hospitalizations, as opposed to the total number of cases."
Dr. Fauci Said He Believes Schools Should Open Today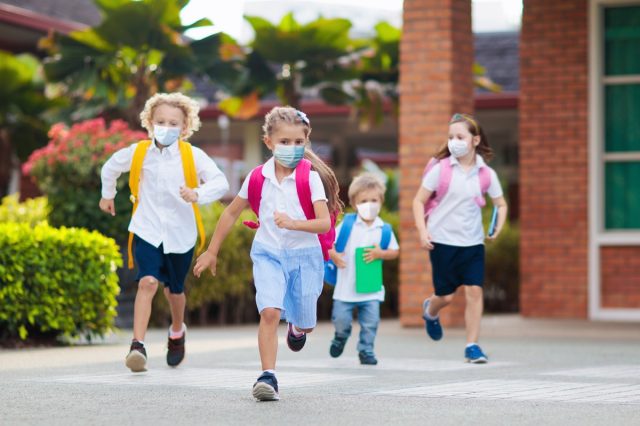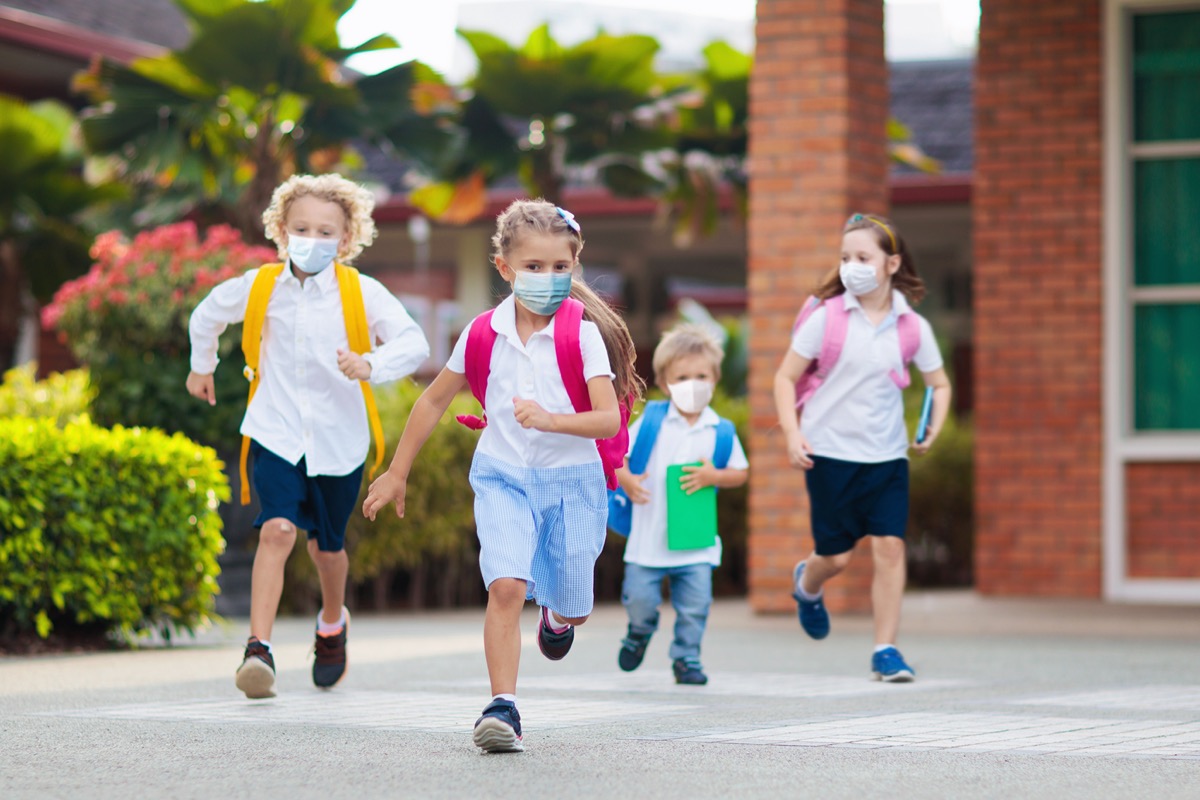 Dr. Fauci said sending kids back to school—despite the surge—is the right thing to do. "When we've done the balance many times over the last year about the deleterious effects of keeping children out of the physical presence in the school. And it's very clear that there are some really serious effects about that. If you look at the safety of children with regard to infection, we have, most of the teachers, the majority of them are vaccinated. We now can vaccinate children from five years of age and older. I plead with parents to please seriously consider vaccinating your children, wearing masks in the school setting, doing tests…when children get infected. I think all of those things put together, it's safe enough to get those kids back to school, balanced against the deleterious effects of keeping them out."
Dr. Fauci Said This About How Long to Isolate After Your COVID Infection
The CDC changes some guidance about how long you should quarantine during a COVID infection. "The idea of if a person is without symptoms and infected that they need to be isolated for five days—normally that would be 10 days," said Dr. Fauci, "The CDC decided that they would cut that down to five days. If the person remains asymptomatic so long as when they do go out in the second five days of that 10 day period, back to work or back into society, that they diligently wear a mask. There has been some concern about why we don't ask people at that five day period to get tested. That is something that is now under consideration. The CDC is very well aware that there has been some pushback about that. Looking at it again, there may be an option in that that testing could be a part of that. And I think we're gonna be hearing more about that in the next day or so from the CDC."
Dr. Fauci Said Here's the Best Piece of News He Can Give us for 2022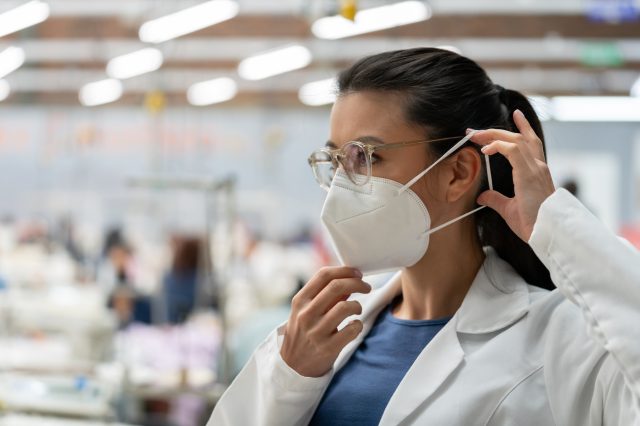 "The best piece of news is that if we continue and I hope people who are now seeing the devastating effects that this virus has done on us with the Omicron surge, that we get more people vaccinated to the point that when Omicron comes down to a low level, we keep it down at a low level enough that it doesn't disrupt our society, our economy, our way of life. That's what I'm hoping for. I hope that as we get into February and March and such that we will be at that level of control." He cautioned: "That's not a prediction, because it's dangerous to predict. I'm just telling what I hope we can do, because I believe we can do it. If we do all the things available for us, again, get vaccinated. If you're not vaccinated and get boosted, if you are vaccinated." So get vaccinated and boosted, and to protect your life and the lives of others, don't visit any of these 35 Places You're Most Likely to Catch COVID.
Alek Korab
Alek Korab is a Co-Founder and Managing Editor of the ETNT Health channel on Eat This, Not That!
Read more about Alek