Dr. Fauci Just Gave This Essential Virus Update
Don't rely on natural immunity.
COVID cases—and accompanying restrictions—are declining nationwide, but the outlook for this spring and beyond is unclear. When will the pandemic be over? Are the vaccines working? Why is it important to be vaccinated even if COVID doesn't seem as dangerous as in earlier days? Dr. Anthony Fauci, the nation's top infectious-disease expert and an advisor to President Biden, tackled those questions and more on the latest episode of the 85 South Comedy Show with Karlous Miller and Chico Bean. Read on to find out more—and to ensure your health and the health of others, don't miss these Sure Signs You've Already Had COVID.
1
Pandemic Will End "Sooner, Rather Than Later"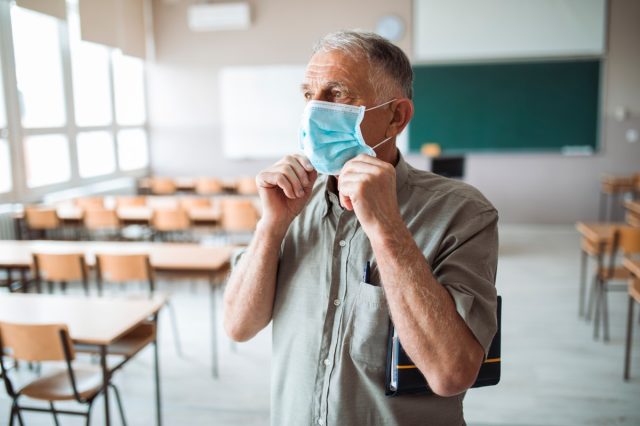 "We are going to get out of this," said Fauci. "We will get out of it sooner, rather than later, if more and more people get vaccinated and boosted." At that point, the level of community protection would be high enough that the virus no longer poses a serious threat. 
"We are hoping—and I think we can accomplish this—to get the level of infection in the community so low that it doesn't disrupt our lives," said Fauci. "Doesn't disrupt the economy, doesn't prevent us from the normal interaction socially, going to the theater, going to a restaurant, doing things and we don't have to worry about the danger of getting infected and getting seriously ill. We will reach that point. I promise you, it will be sooner rather than later."
2
Don't Rely on Natural Immunity
Fauci said that was asked why people should get the vaccine if becoming infected with COVID provides natural immunity. "If you're infected, and you recover, and nothing bad happens to you, natural immunity does protect you for a period of time," said Fauci. "It isn't indefinite, but it protects you. The only trouble is, if you get infected, you are at risk of not only getting seriously ill but of dying."
"Do you want to take a chance of getting infected?" he added. "Perhaps getting very ill, perhaps dying, perhaps spreading it inadvertently to a loved one someone in your family? Someone who has a condition that makes them more likely to get seriously ill? I don't think you'd want to do that." 
3
COVID Vaccines Do Not Cause Infertility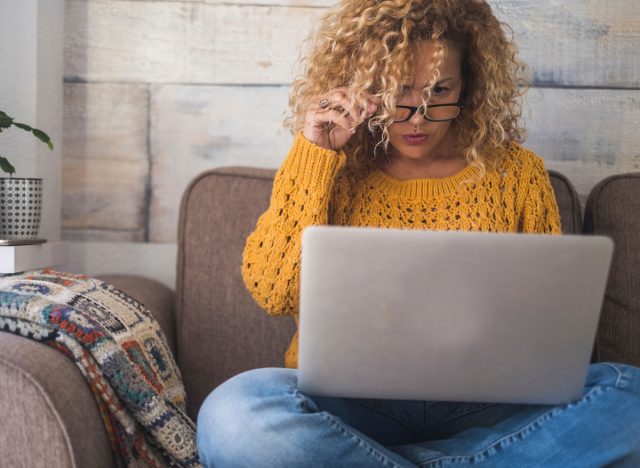 Fauci said the internet rumor that COVID vaccines can make women unable to bear children "is absolutely incorrect. And one of the real problems we're facing is the misinformation and disinformation that spread, usually on social media."
4
The Vaccines Are Working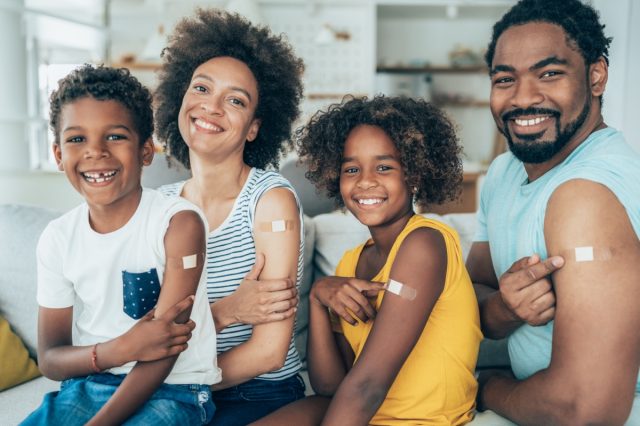 "If you look at the data, the facts, not the rumors, not the conjectures, not the disinformation on social media," said Fauci, "look at the people that were hospitalized and die. It's overwhelmingly those people who are unvaccinated."
5
Liberty vs. Community Responsibility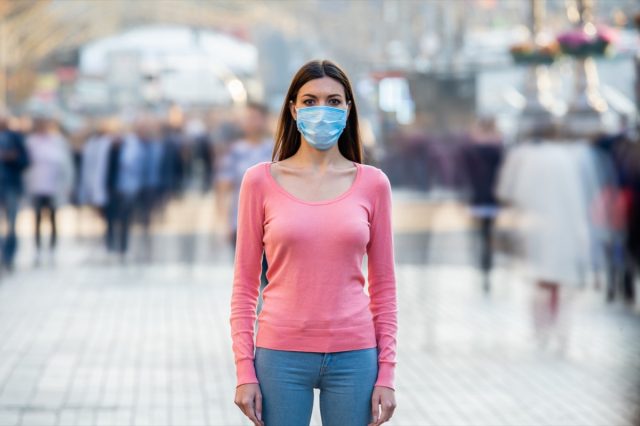 Fauci was asked about the fairness of people in certain jobs being required to get the vaccine. He acknowledged the question was "a tough one."6254a4d1642c605c54bf1cab17d50f1e
"You have to think in terms of not only your own liberty and freedom to make up your mind," he added. "There are circumstances in life when you have to look at your communal responsibility … How does your individual choice impact society?
"We have to think about not only ourselves, but our responsibility to end this outbreak," said Fauci. "The responsibility to end the outbreak is really to protect yourself so that you don't become part of the problem of the spread of the virus, but become part of the solution."
6
How to Stay Safe Out There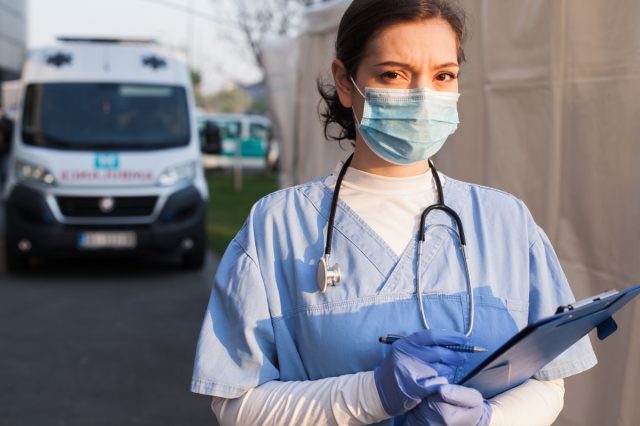 Follow the fundamentals and help end this pandemic, no matter where you live—get vaccinated ASAP; if you live in an area with low vaccination rates, wear an N95 face mask, don't travel, social distance, avoid large crowds, don't go indoors with people you're not sheltering with (especially in bars), practice good hand hygiene, and to protect your life and the lives of others, don't visit any of these 35 Places You're Most Likely to Catch COVID.