Dr. Fauci Just Issued This "Essential" Update
It's time to get your masks out again.
Dr. Anthony Fauci, the chief medical advisor to the President and the director of the National Institute of Allergy and Infectious Diseases, appeared on ABC News to discuss how to protect against the BA.5 subvariant, post-Paxlovid COVID-19 reinfections, vaccinations, and the monkeypox outbreak. How can you stay safe? Read on—and to ensure your health and the health of others, don't miss these Sure Signs You've Already Had COVID.
1
BA.5 Is Evading Previous Immunity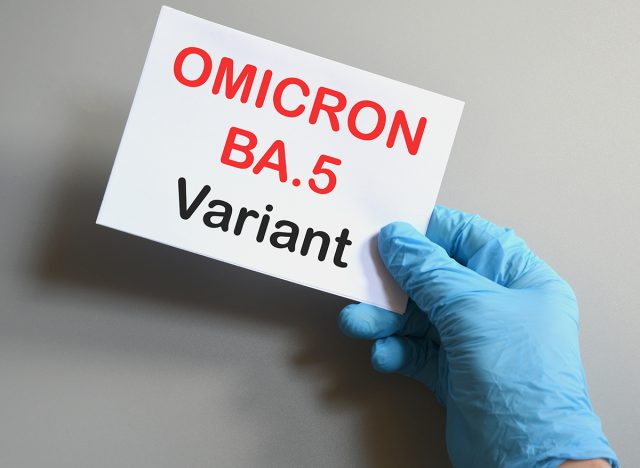 "The thing about BA.5 that is disconcerting is that it is able to escape some of the immune protection that you get from prior infection, as well as vaccination," says Dr. Fauci. "The good news is that vaccinated and boosted people—particularly those who received the full component of the boosting—are generally pretty well protected against severe disease leading to hospitalization and unfortunately, in some cases to death. But it is an evading type of a variant because it does evade to a greater extent the protection that you would've gotten from a vaccine. So in other words, it has a transmission advantage over the prior variance. We can in fact do something about that by getting vaccinated, by getting boosted."
6254a4d1642c605c54bf1cab17d50f1e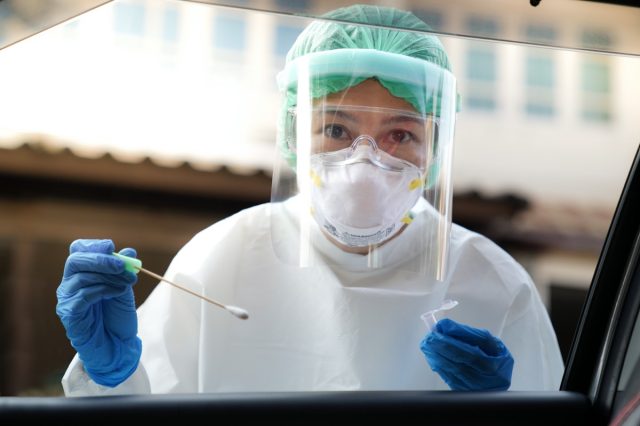 "If you're in an area where there's a high density or dynamic of infection, and the CDC coding of that puts you in, what's called an 'orange zone', then it is recommended that you wear a mask in an indoor congregate setting, as well as getting tested to see if you might be positive and not really know it because you have minimal or no symptoms to protect family members," says Dr. Fauci.
3
Treatments Are Available, So Use Them
"We also have good antiviral drugs," says Dr. Fauci. "So if a person, particularly someone at high risk because of age or underlying conditions gets infected, they should know that there are good antivirals like Paxlovid and monoclonal antibody Belimumab that are available… The idea of rebound following the discontinuation of Paxlovid is not a reason not to take it, because what we're asking Paxlovid to do is to keep us out of the hospital. And thus far, it continues to be very successful in doing that."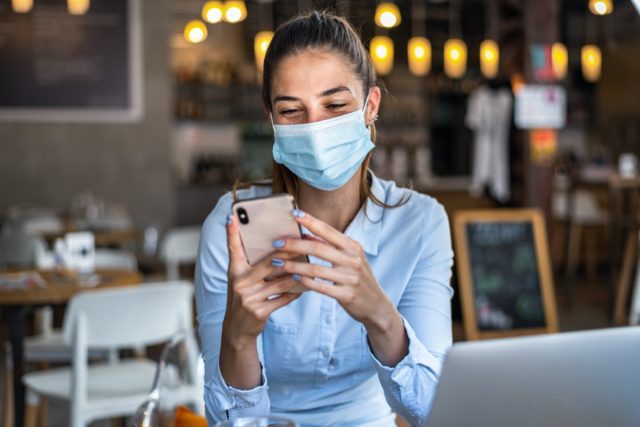 "Masks are still effective regardless of what the variant is," says Dr. Fauci. "If you wear a good mask, an N95, a KN95, a mask that is well-fitted, it will protect you from being infected. And if you are infected and asymptomatic, it would help in preventing you from spreading infection. Because you go into a situation where many people are not wearing masks is not a reason for you not to wear a mask, because you can still protect yourself very well with a properly fitted, adequate mask."
5
Monkeypox Must Be Taken Seriously
"If you look at the numbers, the overwhelming proportion of people who have been infected are men who have sex with men, but it is not exclusive to that demographic group," says Dr. Fauci. "It is an infection that is spread by close physical contact, skin-to-skin contact. We are having increasing numbers of cases—[in] the United States, we have about a thousand cases, and that's probably an undercount. So it's something we need to take seriously, not to panic by it, because we do have a lot of understanding of it, as well as countermeasures. There are vaccines that are available to prevent and respond to monkeypox. There are antivirals that are available. So we're not in the dark about this, although we really must take it seriously, because it is in fact spreading at a rate that we feel we must address with testing and with vaccinations."
6
How to Stay Safe Out There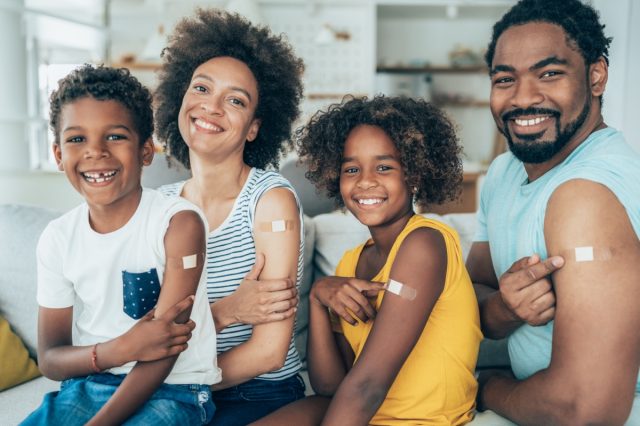 Follow the public health fundamentals and help end this pandemic, no matter where you live—get vaccinated or boosted ASAP; if you live in an area with low vaccination rates, wear an N95 face mask, don't travel, social distance, avoid large crowds, don't go indoors with people you're not sheltering with (especially in bars), practice good hand hygiene, and to protect your life and the lives of others, don't visit any of these 35 Places You're Most Likely to Catch COVID.
Ferozan Mast
Ferozan Mast is a science, health and wellness writer with a passion for making science and research-backed information accessible to a general audience.
Read more about Ferozan