Dr. Fauci Just Issued This New Warning For States
Dr. Fauci spoke about the uncertain future of COVID-19 pandemic.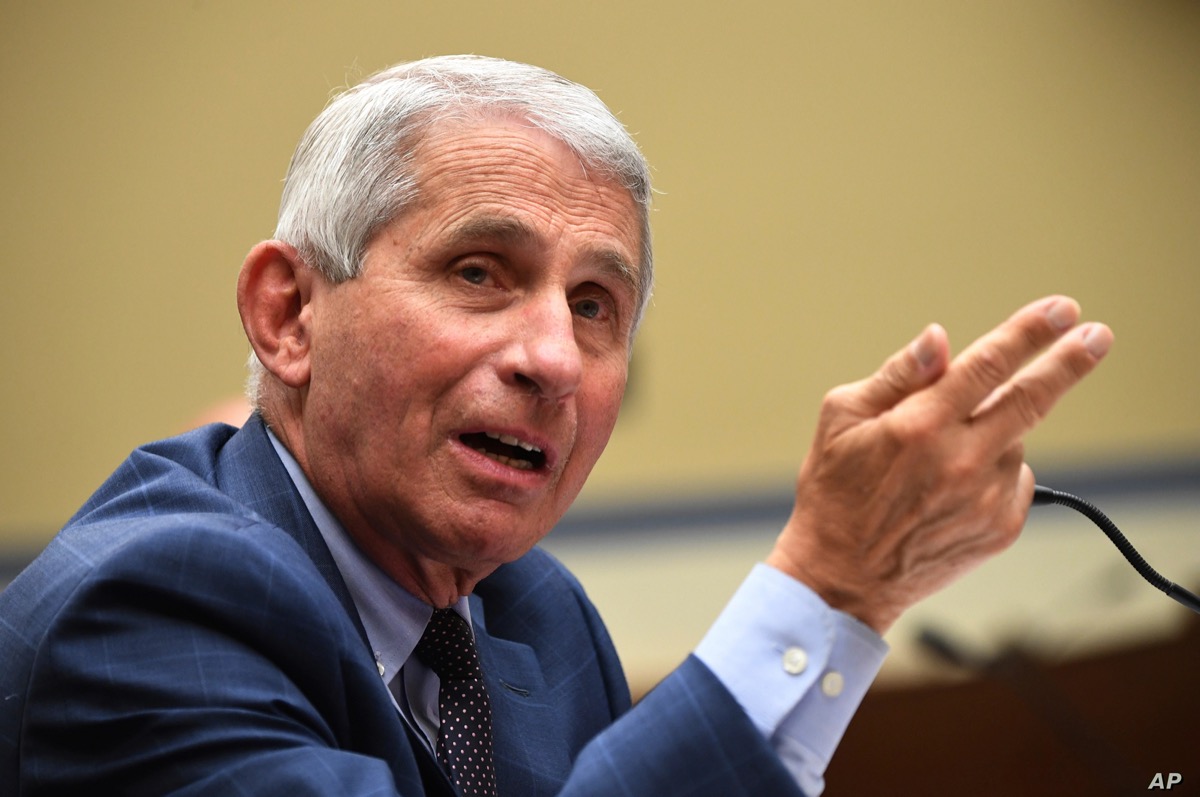 The very worst of COVID-19's Omicron surge appears to be behind us. In the U.S., new cases are down by more than 60 percent over the past two weeks. A number of states and cities are lifting masking requirements. However, this is not the time to be careless again. Dr. Anthony Fauci, the nation's leading infectious disease expert, was welcomed back to the "NewsHour" and spoke with Judy Woodruff.  Read on to find out more—and to ensure your health and the health of others, don't miss these Sure Signs You've Already Had COVID.
Dr. Fauci Warned Infection Rates are Still High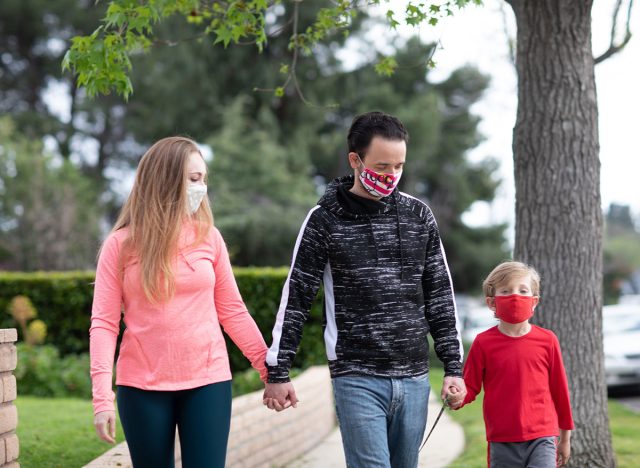 "If you look at where we are right now, clearly, there is a sharp decrement in the cases and in the hospitalizations, with a little bit less of a lagging or more of a lagging with deaths," Fauci said. "But, every day, when you look at the data, and you do weekly averages, you're seeing the cases and the hospitalizations go down. That's very good news. However, when you look at the CDC map of high and substantial activity, it's still really mostly red or orange, which means that it's right up there where a lot of activity."
Dr. Fauci Spoke About Immunity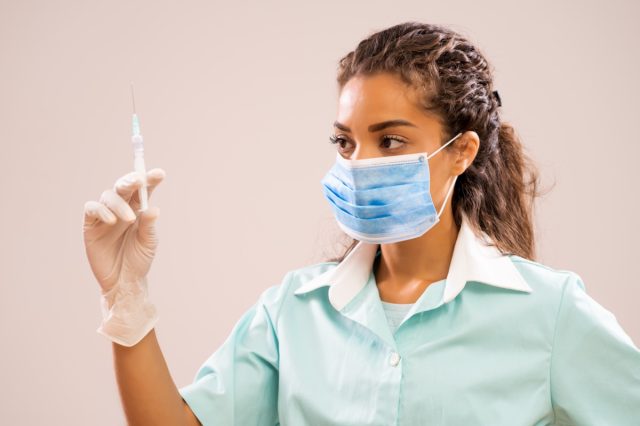 "When you look at what people are referring to as the degree of immunity in the community, that means a combination of people who've been vaccinated, as well as those who've been infected and recovered," Fauci said.
"The only confounding issue with that is the durability of protection. And when you have variants like Omicron, which can evade the immunity, sometimes can be misleading with regard to the vulnerability, because you could get infected, recover, be protected for a while, and then your immunity wanes. You get vaccinated, and we already know that, after a while, your immunity wanes and you need to get boostered."
Dr. Fauci on Dropping the Mask Mandate
"Well, I think what it is, is a reflection of the need, and an understandable need, for people to get back to some form of normality, all the stresses and all of those things that go into people just being so tired of this," said Fauci. "That's totally understandable. What the CDC is doing is giving you the data as it exists and the recommendation, based on where we are now. The thing that's important is that many of those locations are likely, in some respects, anticipating what's going to happen."
Dr. Fauci Said Immunocompromised People Should Get Boosted Again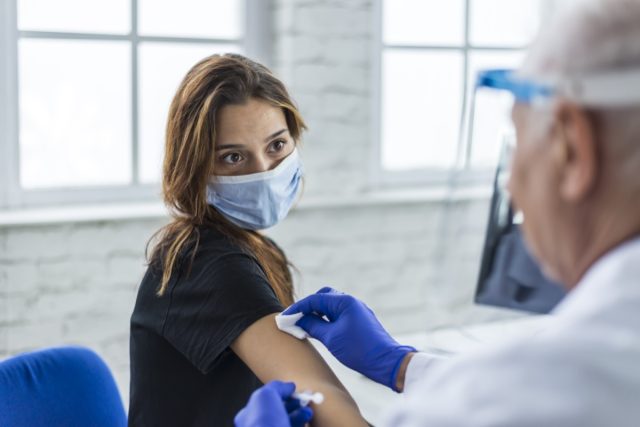 "The CDC is saying, if you are an immune-compromised person, cancer chemotherapy, transplant, or what have you, get your fourth shot now. If you're in the general population of immunocompetent people, you're pretty good now, but the CDC are following the durability of that protection," said Fauci.
"If it goes down over the next couple of months, then they will modify the recommendation of when and who should get now the fourth shot. But, in general, for the population level, 78 percent is pretty good. It likely will go down sometime. We're hoping it'll hold tight up there. But if it does go down, I think you can expect some modification of the recommendation."
Dr. Fauci On When We'll Get Back to Normalcy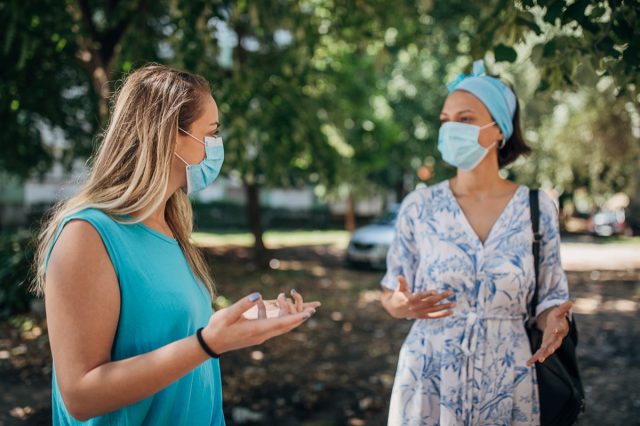 "We're saying, it's going in the right direction. But, as you know, we're dealing with a very formidable virus. If we keep going in this direction, there are things that we can do to make it much more likely that we will get back to some degree of normality," Fauci said.6254a4d1642c605c54bf1cab17d50f1e
"And it's something that I have said over and over again. We know the vaccines work. We know that, when the immunity wanes, the boosters work. We know that masks, particularly high-quality masks, work. We know, when you test someone and find out they're infected, if you keep them out of circulation, they don't infect anyone else."
How to Stay Safe Out There
Follow the fundamentals and help end this pandemic, no matter where you live—get vaccinated ASAP; if you live in an area with low vaccination rates, wear an N95 face mask, don't travel, social distance, avoid large crowds, don't go indoors with people you're not sheltering with (especially in bars), practice good hand hygiene, and to protect your life and the lives of others, don't visit any of these 35 Places You're Most Likely to Catch COVID.