Dr. Fauci Just Said If to Expect Next Surge
"Given the waning of immunity right now, boosters are going to be very important."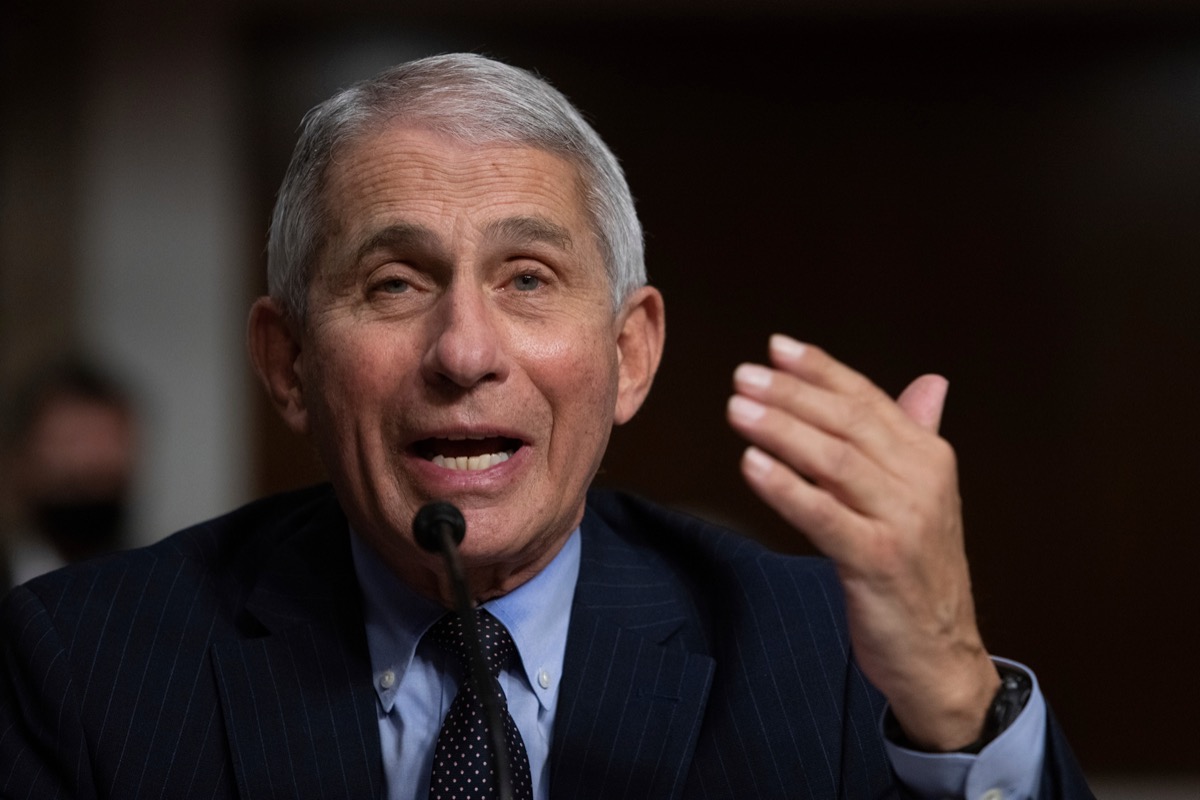 Could a "fifth wave" of COVID be upon us? With the discovery of a new variant—dubbed Omicron—it may be. Yesterday, Dr. Anthony Fauci, the chief medical advisor to the President and the director of the National Institute of Allergy and Infectious Diseases, appeared on CBS's Face the Nation, with host Margaret Brennan, for a sit down interview. It was recorded before the discovery of Omicron but still has essential advice for how to stay safe. Read on—and to ensure your health and the health of others, don't miss these Sure Signs You've Already Had COVID.
Dr. Fauci Said This About a "Fifth Wave"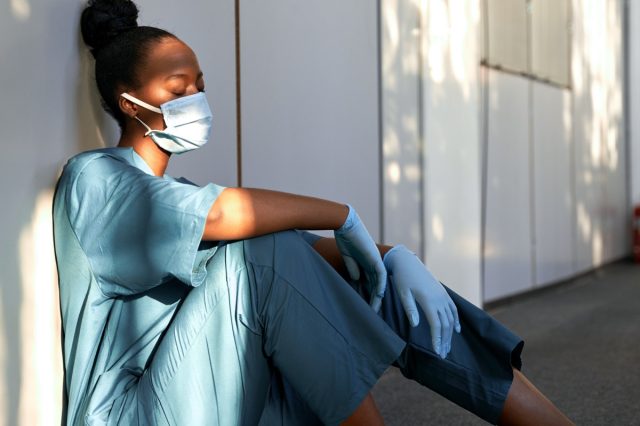 Even before he learned of Omicron, Dr. Fauci said: "We certainly have the potential to go into a fifth wave" and that will "really be dependent upon what we do in the next few weeks to a couple of months. For example, we have now about 62 million people in the country who are eligible to be vaccinated who have not yet gotten vaccinated. Superimposed upon that, the fact that unquestionably the people who got vaccinated 6, 7, 8, 9, 10 months ago, we're starting to see an understandable diminution in the level of immunity. It's called waning immunity. And it was seen more emphatically in other countries before we saw it here—for example, Israel, which is usually about a month or a month and a half ahead of us temporarily with regard to the dynamics of the outbreak, the administration of vaccines, and most recently boosters. So now we know that although the vaccines are very effective and the data that you look at are incontrovertible that if you compare unvaccinated with vaccinated infections, hospitalizations deaths, dramatically, multifold, more in those who are unvaccinated. However, given the waning of immunity right now, boosters are going to be very important."
Dr. Fauci Said We Will Have to Learn to Live With COVID
"We've heard people say, understandably, they're trying to look for a metric to give to the public that we're going to have to start living with COVID," said Dr. Fauci. "I believe that's the case. Cause I don't think we're going to eradicate it. Tthe best way you can get to where you want to go is to just say, we're going to vaccinate as many people as we can. We're going to get as many people boosted as we can, and we're going to get that level down. And, and I think that's going to have to be as low as less than 10,000."
Dr. Fauci Said This About Herd Immunity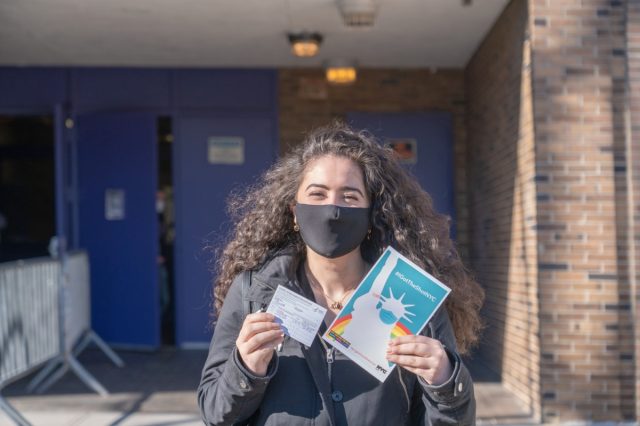 Dr. Fauci said of herd immunity: "The number is a moving target because if you get someone who's vaccinated and he wanes down and gets below a certain level, I don't know whether you can count that as a full protected person, which is the reason why it's a combination, not only of getting the total population vaccinated as a primary, but also getting people boosted. And that's what I mean by a moving target."
Dr. Fauci Was Asked if We'd Need Boosters Every Six Months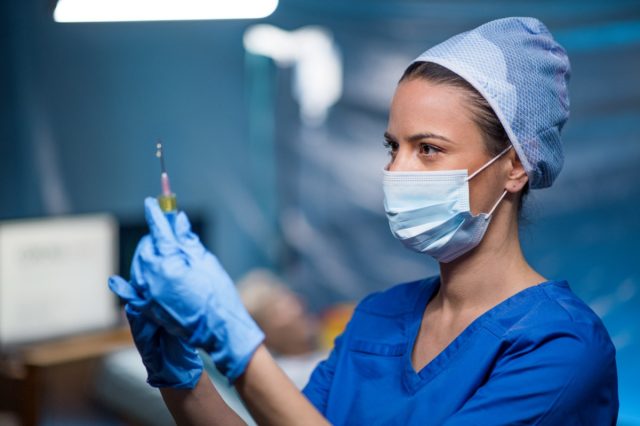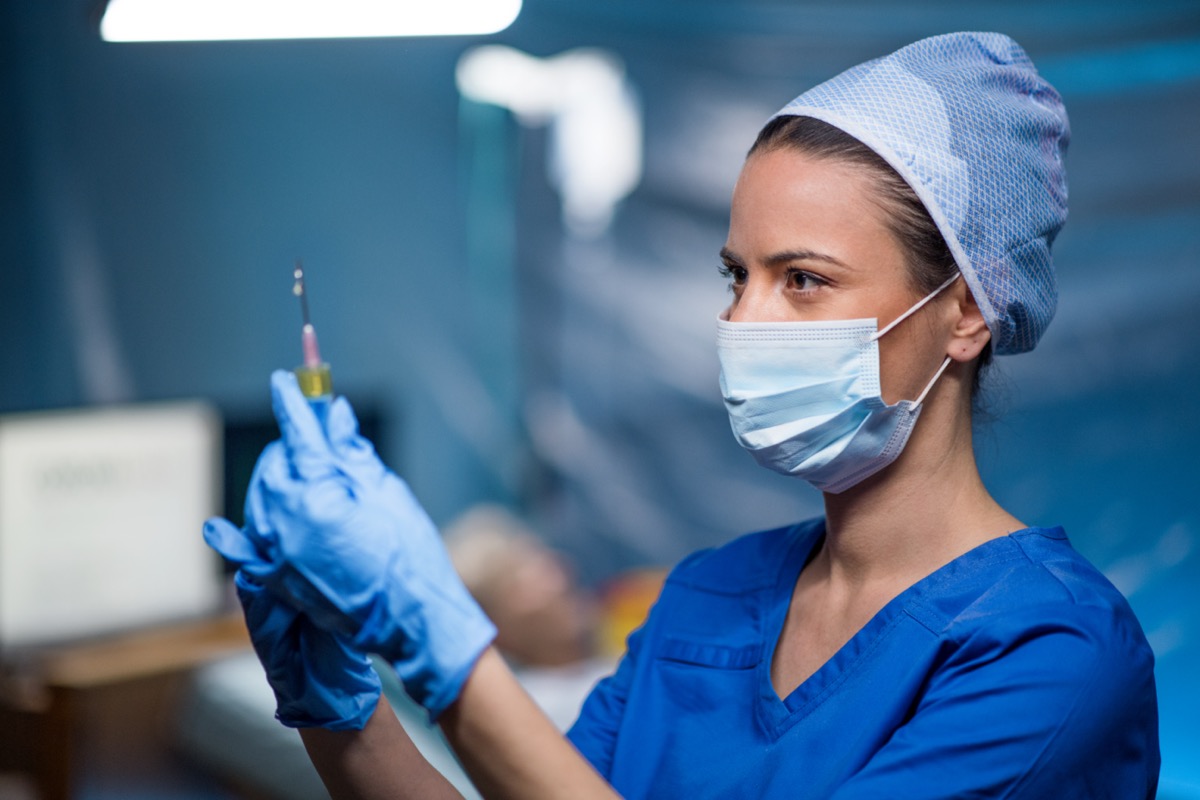 "That's what we don't know," said Dr. Fauci. "The important part when you're dealing with a unique, never before we experienced how break of a new virus that sometimes you can extrapolate what you know about other viruses, because there are some commonalities, but sometimes you have to realize that this may be very unique right now we do not know definitively what that course is going to be. Whether it's going to be a three shot and you're done or three shots. And then every once in a while you have to reboost, we'll have to see how things roll out."6254a4d1642c605c54bf1cab17d50f1e
If Dr. Fauci Had a Magic Wand, This is What He Would Have Changed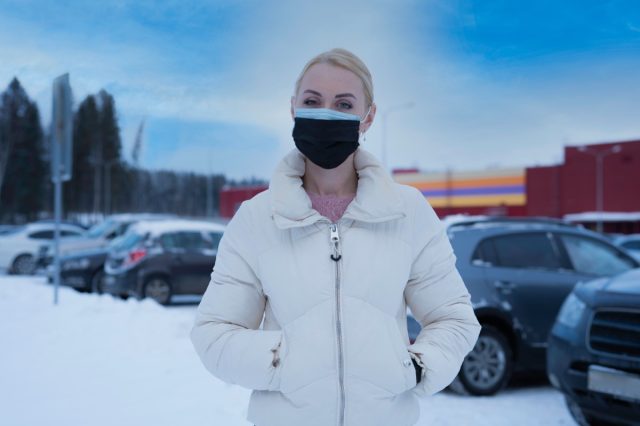 "People always ask. If you had a magic wand and did things exactly the way you wanted, what it would be," said Dr. Fauci. "One of them would be if ever there was a situation where you needed a synergistic, uniform, a well thought out approach is when you're dealing with a common enemy of a virus that is a global pandemic, the likes of which we haven't seen in a hundred years, to be able to say, if I don't really want to do this, because I want my own opinion of what it's going to be with this state versus this state versus this state. To me, that's one of the antitheses of public health. How could you possibly have a situation where one state says, I'm sorry, when you shouldn't be wearing a mask. In fact, you have executive orders saying you shouldn't be wearing a mask. You have another state that does not want to get vaccinated because they think it's a political statement to get vaccinated or not. The divisiveness in this country to me is the biggest mistake that supersedes everything that we're talking about. I mean, when we look back historically and look back at this and say, we had this devastating plague out there that would killing hundreds of thousands of Americans, and we're having public health principles being decided on the basis of political ideology." No matter your ideology, get vaccinated or boosted, and to protect your life and the lives of others, don't visit any of these 35 Places You're Most Likely to Catch COVID.
Alek Korab
Alek Korab is a Co-Founder and Managing Editor of the ETNT Health channel on Eat This, Not That!
Read more
More content from
ETNT Health