Dr. Fauci Just Predicted What Happens Next
Omicron will battle Delta to see which is dominant.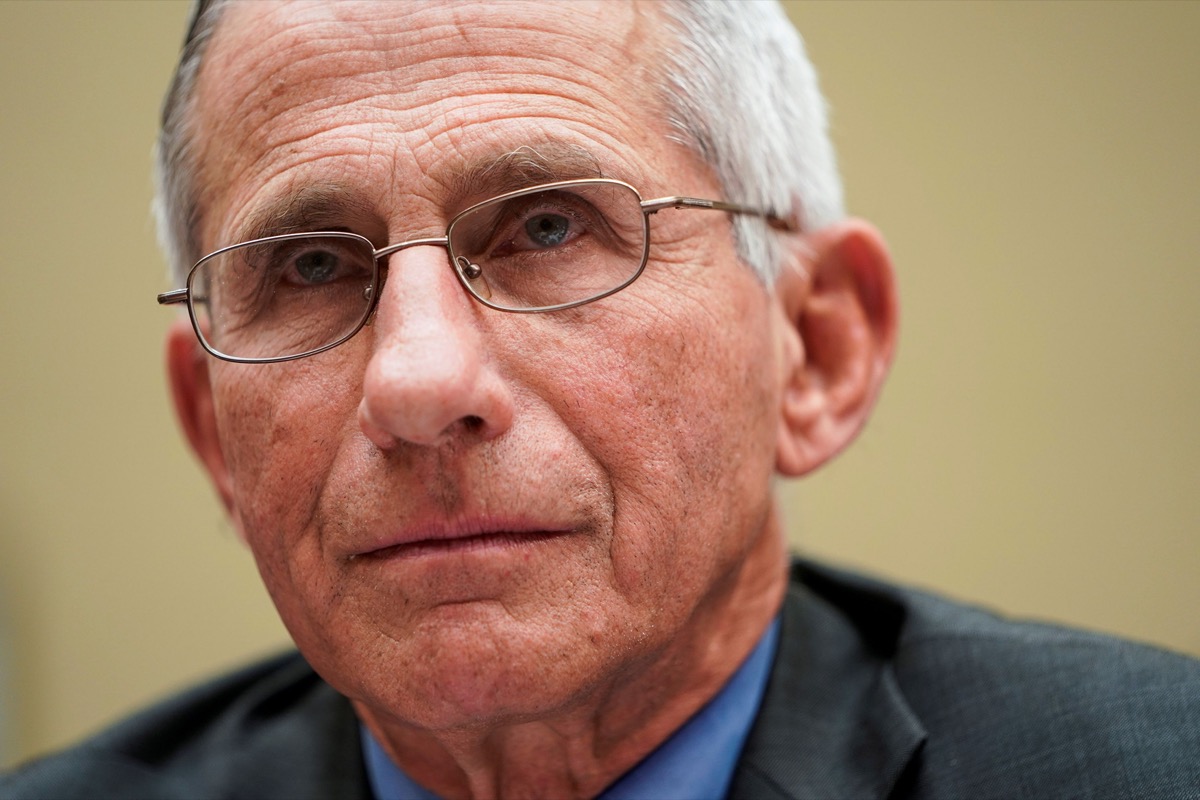 The new coronavirus variant Omicron is "quickly transmissible," according to early reports. We should be "concerned" if not panicked, say most experts. So how can you stay safe, given that you probably have holiday plans, and were hoping the pandemic was basically over? (It's not; besides Omicron, Delta is still raging.) To help guide you, Dr. Anthony Fauci, the chief medical advisor to the President and the director of the National Institute of Allergy and Infectious Diseases, appeared this morning on CNN's State of the Union. Read on for five life-saving pieces of advice—and to ensure your health and the health of others, don't miss these Sure Signs You've Already Had COVID.
Dr. Fauci Said Omicron is Quickly Becoming Dominant in South Africa—and That It's Here in the USA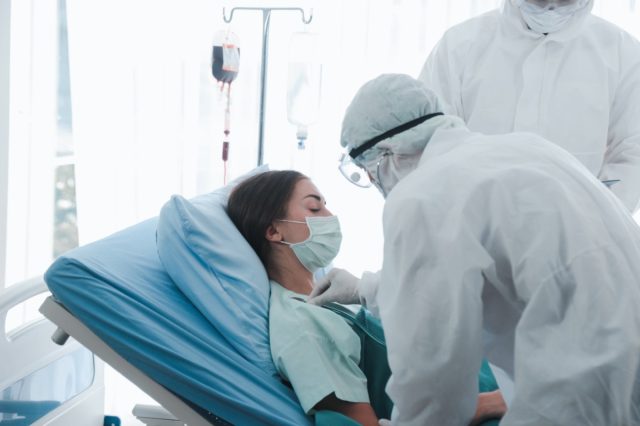 Dr. Fauci said he is in constant contact with South African experts and said "they had an almost vertical spike upwards" of cases "which is almost exclusively Omicron thus far, though it's too early to really make any definitive statements about it thus far. It does not look like there's a great degree of severity to it, but we really gotta be careful before we make any determinations that it is less severe or really doesn't cause any severe illness comparable to Delta. But thus far, the signals are a bit encouraging regarding the severity, but again, you've got to hold judgment until we get more experience, but clearly it is becoming the dominant variant in South Africa."
Dr. Fauci Said That Americans Should Get Boosted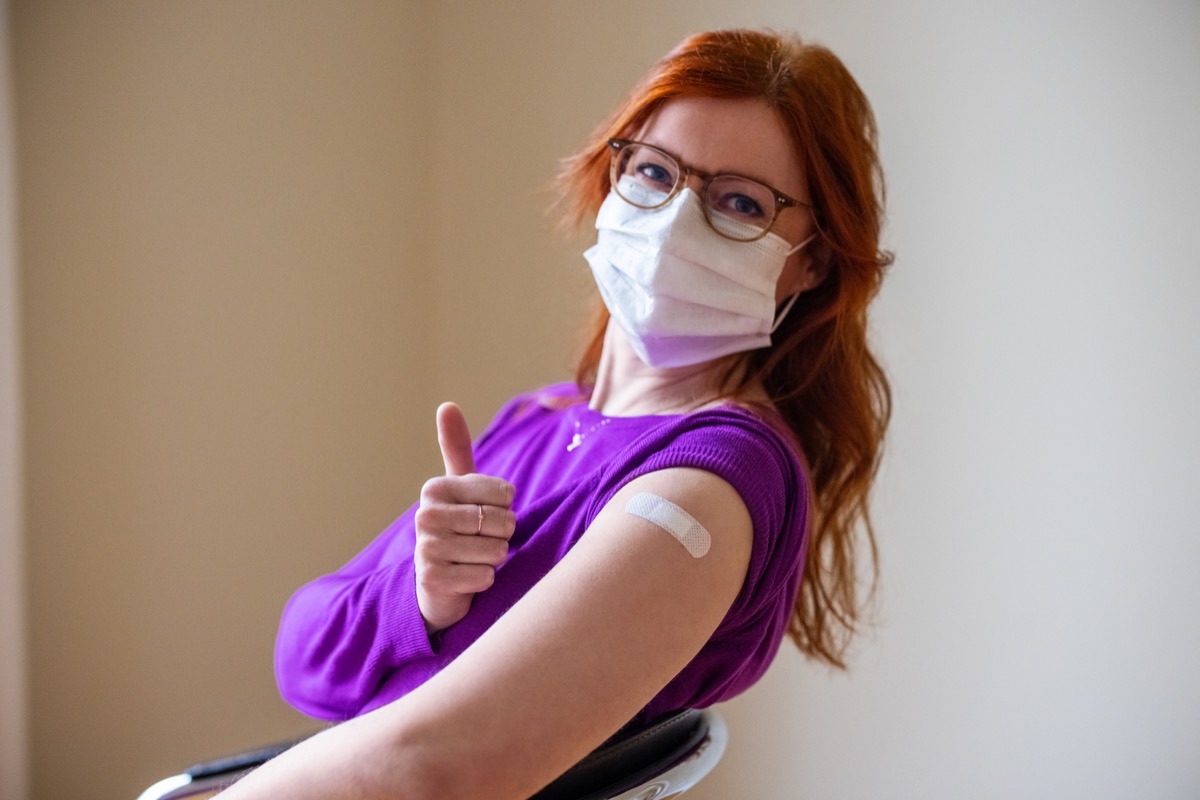 "The question for us here in the United States," continued Fauci, "now that it is clearly here in at least 15 or more states and in about 40 countries is what is it going to be as it competes with a very dominant, very in Delta, which we have 99.9% of the isolates in the United States or Delta. And it's going to be very interesting to see when you have the Omicron, which is now clearly in our own country. And there is an indication of community spread. What's going to happen when you have those two competing with each other. It's going to be very interesting to do what we're doing now, watching it. Boosters," said Fauci, "are going to be really critical and addressing whether or not we're going to be able to handle this."6254a4d1642c605c54bf1cab17d50f1e
Dr. Fauci Said Here's Why You Should Get Vaccinated or Boosted ASAP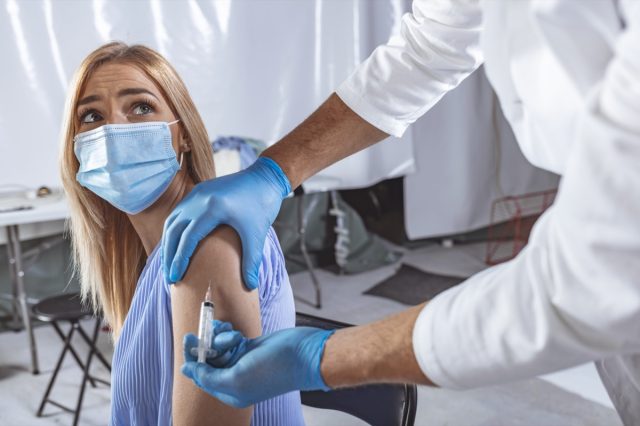 "You've said the level of vaccine protection might diminish against Omicron," said host Jake Tapper. "There's likely still at least some protection; you have also said at what level would you be still satisfied that the vaccines work against Omicron—anything over 50% or 60% efficacy? What do you, what are you looking for?"
"You don't want to look for a specific number," said Fauci, "but one of the things you do look at and people ask this question all the time is that the vaccines that we are distributing now in the United States and throughout the world, are directed against the original ancestral Wuhan strain. And yet with Delta, when you get a level of antibody and general immune protection, high enough, it spills over to protect against other variants. So we're getting quite good protection against Delta when you're vaccinated and particularly when you get boosted. And that's the reason why we're saying even with a new variant, like Omicron. If you get boosted, you're going to get your level up, way up. And we feel certain that they will be some degree and maybe a considerable degree of protection against the Omnicon variant, if in fact it starts to take, hold in a dominant way in this country."
Dr. Fauci Said This About the Travel Ban From South Africa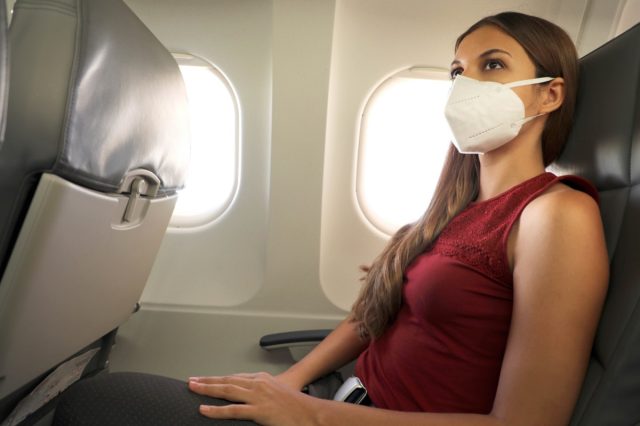 The travel restrictions from certain African counties "was done at a time when we were really in the dark," said Dr. Fauci. "We had no idea what was going on, except that this seemed to have been an explosion of cases of Omicron in South Africa. So when the ban was put on, it was put to give us time to figure out just what is going on now, as we're getting more and more information about cases in our own country and worldwide, we're looking at that very carefully on a daily basis. Hopefully we'll be able to lift that ban in a quite reasonable period of time. I mean, we all feel very badly about the hardship that that might have put upon not only South Africa, but the other African countries and for that reason and real time, literally on a daily basis where re-evaluation, that we're reevaluating that policy."
How to Stay Safe Out There
Follow the public health fundamentals and help end this pandemic, no matter where you live—get vaccinated ASAP; if you live in an area with low vaccination rates, wear an N95 face mask, don't travel, social distance, avoid large crowds, don't go indoors with people you're not sheltering with (especially in bars), practice good hand hygiene, and to protect your life and the lives of others, don't visit any of these 35 Places You're Most Likely to Catch COVID.
Alek Korab
Alek Korab is a Co-Founder and Managing Editor of the ETNT Health channel on Eat This, Not That!
Read more
More content from
ETNT Health