Dr. Fauci Warns You Don't Make This COVID Mistake
"There was a considerable amount of mixed messaging," he told Davos.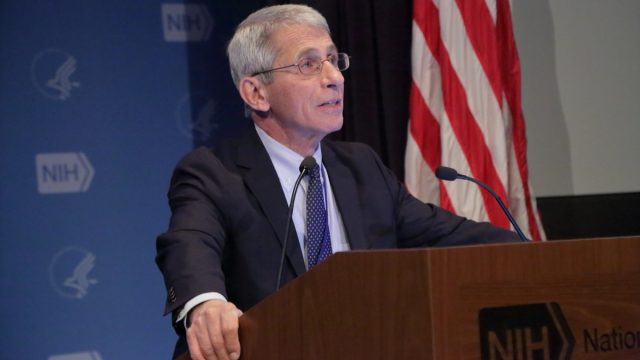 Given that the United States has the biggest economy in the world, some experts remain shocked that we didn't contain the coronavirus as well as other countries. "There are a few things that are really complicated and overlapping that explain almost the unimaginable: that a very, very rich country, which before the outbreak was judged by a number of evaluating organizations to be the best prepared for a pandemic actually got hit the worst," said Dr. Anthony Fauci, the chief medical advisor to the President and the director of the National Institute of Allergy and Infectious Diseases, at the Davos World Economic Forum Monday. Read on to hear his full answer about what went wrong, and his warning for you—and to ensure your health and the health of others, don't miss these Sure Signs You've Already Had Coronavirus. 
1
Dr. Fauci Said Mixed Messaging Was to Blame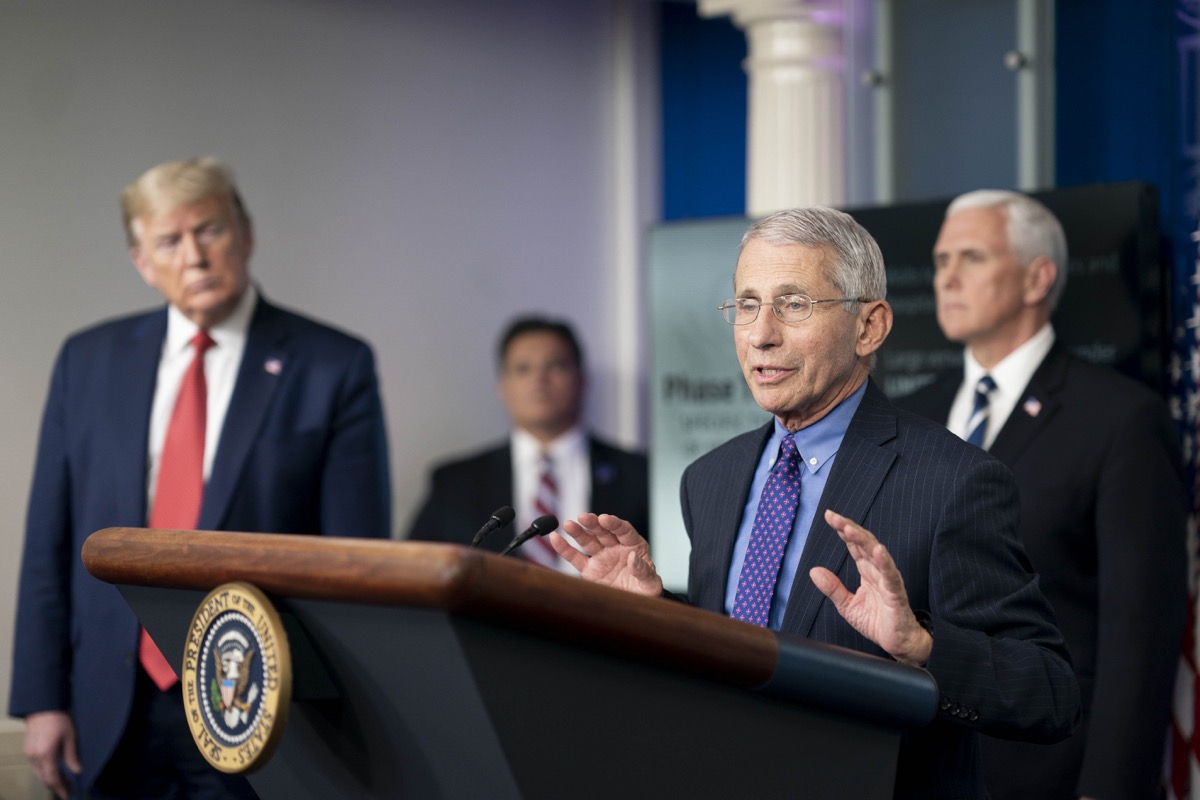 When asked about what went wrong with the United States approach to the pandemic, Fauci didn't hold back. The first issue is that "we had a situation where instead of concentrating from the top on the science and realizing that we must make decisions based on data and based on evidence, there was a considerable amount of mixed messaging about what needed to be done from the top down. And that really cost us dearly," he said.
2
Political Divisiveness Was "Destructive," Fauci Said
The second complication, according to Dr. Fauci, was the political divisiveness that dominated last year. "It makes it extremely problematic to adequately address a public health crisis when you're in the middle of a profound degree of divisiveness in the country," he explained. "When public health issues become politically charged—like wearing a mask or not becomes a political statement—you cannot imagine how destructive that is to any unified public health message."
3
We Needed More "Cooperation" Between States, Says Fauci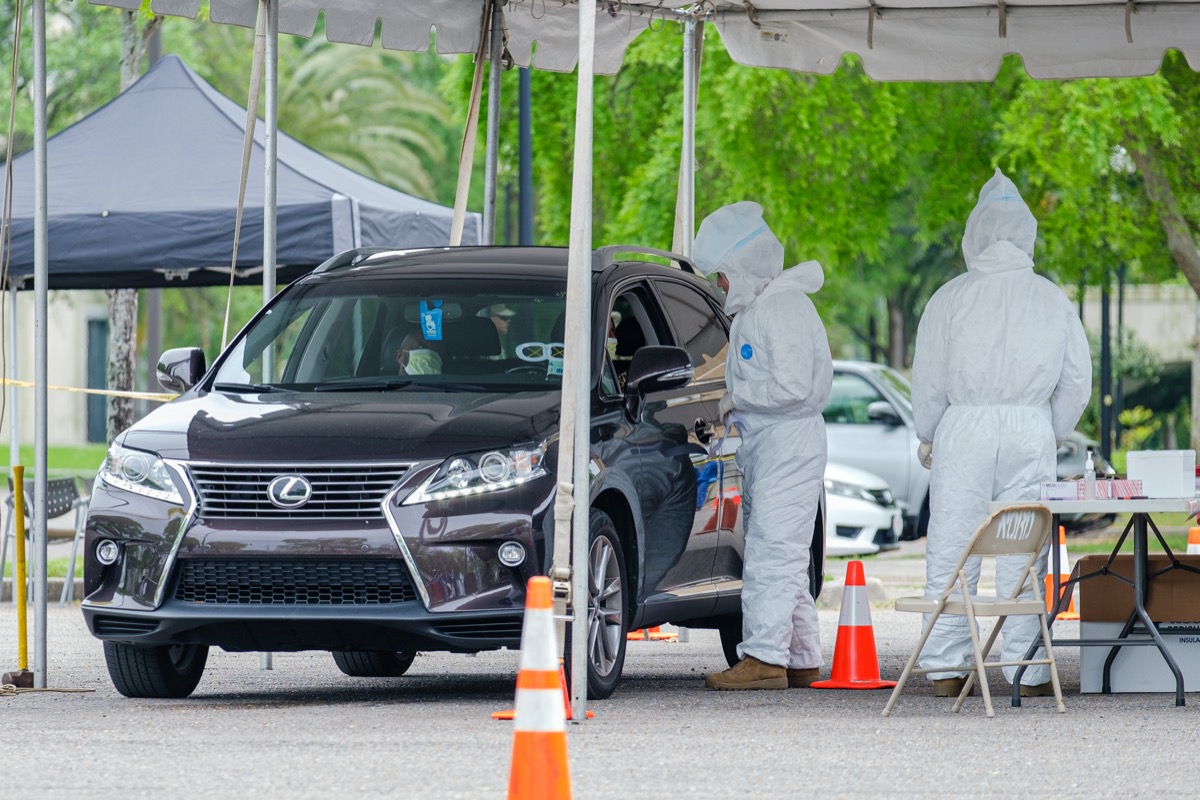 Lastly, the United States weren't quite so united when it came to their pandemic approach. "The other thing that we learned is that some of the things about the United States specifically that under different circumstances work well, namely the Federalist approach, where you have 50 States and territories, each of which are given a degree of flexibility of doing things their own way," he said. "The federal government doesn't want to tell the States what to do. So we had a situation where the States were sort of left on their own. So we had a disparate, inconsistent response from one state to the other, which is antithetical. So the fact that the virus is the same, it doesn't know the difference between New York and Pennsylvania, between Louisiana and Mississippi, it's all the same, yet there was such a very, very strong differences, the way different States handle it. So the lesson there was, we needed to have a good cooperation between the federal government and the individual locals, which we did not have."
4
The Biggest Mistake Would Be Not Getting Vaccinated Now
In order to reach herd immunity, we need 70% to 85% of Americans vaccinated, he says. Fauci thinks we can get there but does have one big concern. "One of the things that's of concern to me, and the reason why we're putting a amount of effort into it is to get over the vaccine hesitancy that we see in some segments of the population, particularly in understandably minority populations who have some hesitancy or skepticism based on some historical mistreatments," he told Alex Witt on MSNBC. "So we've really tried the best as we can. And you explain that you understand the hesitancy they may have, but you go over the things that you need explanation of, like, why did we go so quickly? Was that a compromise of safety? Or was it just as it really was a reflection of extraordinary scientific advances? So we need the vaccine, we need to get it implemented, but we need to overcome the hesitancy that's associated with some segments of the population."
RELATED: If You Feel This, You May Have Already Had COVID, Says Dr. Fauci
5
How to Get Through This Pandemic Healthy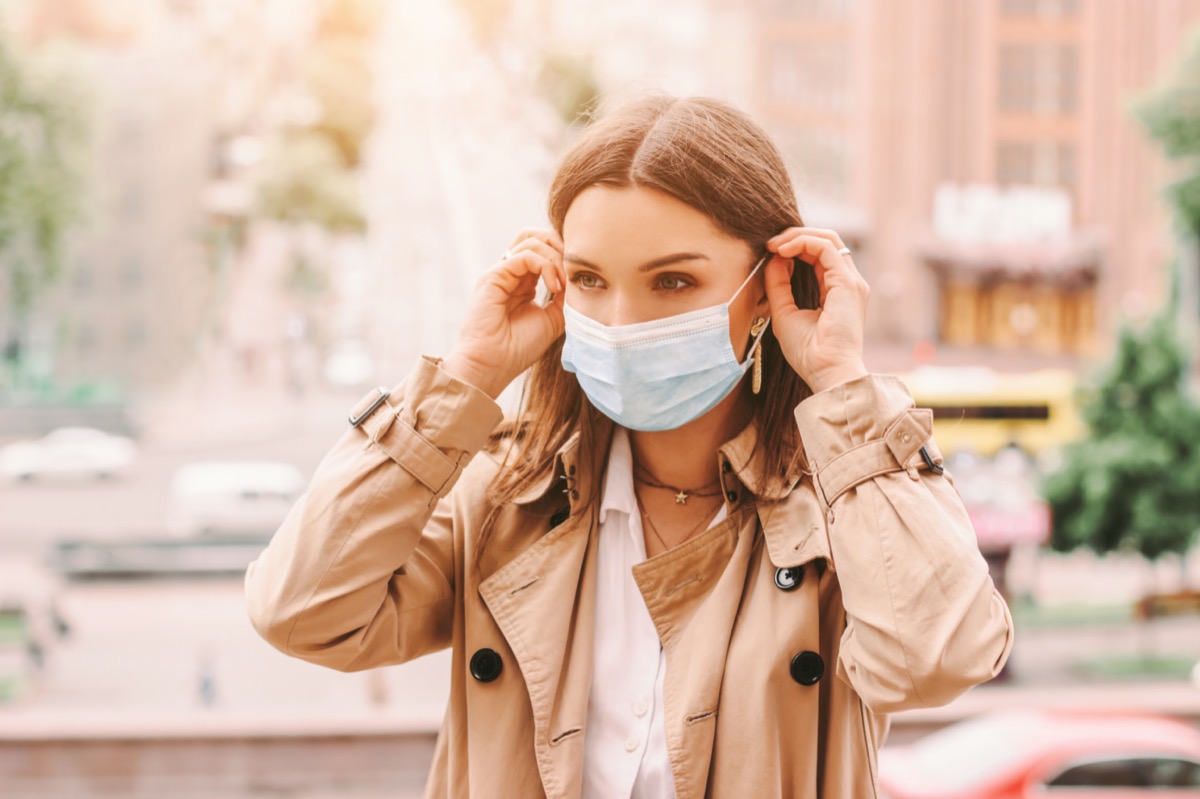 Don't let the mixed messaging or political divisiveness cloud your head. Remember the basics of science, and follow Fauci's fundamentals and help end this surge, no matter where you live—wear a face mask, social distance, avoid large crowds, don't go indoors with people you're not sheltering with (especially in bars), practice good hand hygiene, get vaccinated when it becomes available to you, and to protect your life and the lives of others, don't visit any of these 35 Places You're Most Likely to Catch COVID.