Surprising Effects of Taking Supplements Every Day, Says Physician
Not all supplements are created equal.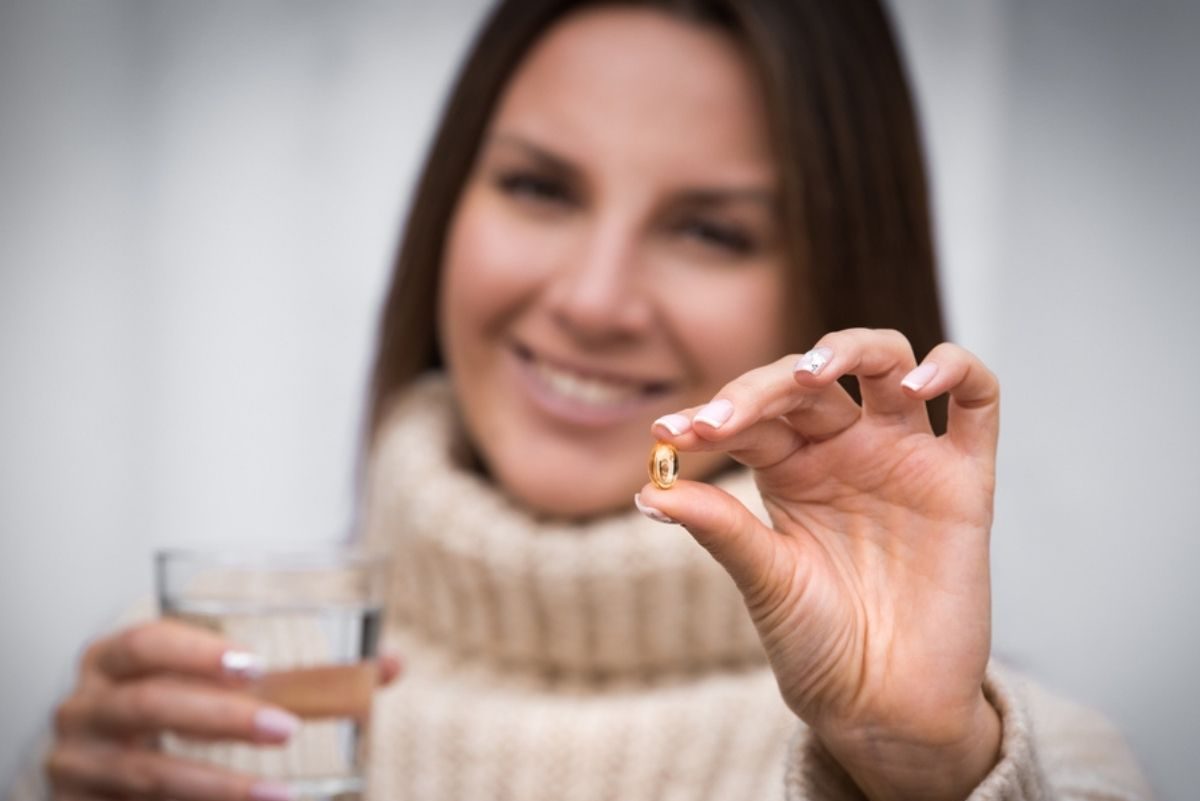 Supplements are big business these days, especially related to COVID-19—but are they safe? "In the absence of significant positive data—apart from folic acid's potential reduction in the risk of stroke and heart disease—it's most beneficial to rely on a healthy diet to get your fill of vitamins and minerals," says Dr. David Jenkins. "So far, no research on supplements has shown us anything better than healthy servings of less processed plant foods including vegetables, fruits and nuts." Here are some surprising effects from seemingly innocent supplements, according to experts. Read on—and to ensure your health and the health of others, don't miss these Sure Signs You've Already Had COVID.
Caffeine Can Be Dangerous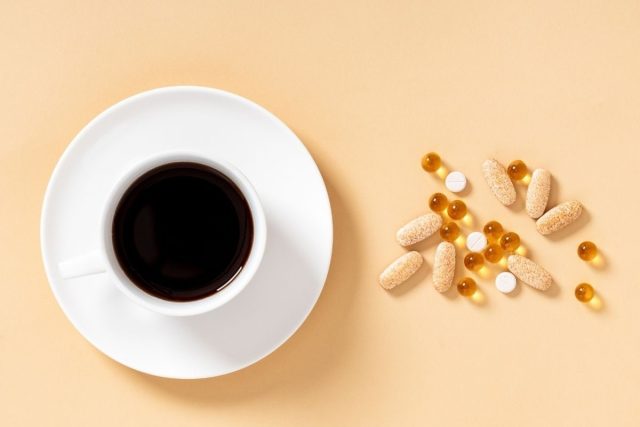 Millions of people have caffeine every day, but taking too much can be dangerous. "Caffeine is a prime example of a natural substance that is considered safe," says Dr. Paolo Emilio Adami of World Athletics, the global governing body for track and field. "While caffeine improves performance, particularly aerobic capacity in endurance athletes, its abuse may lead to fast heart rate (tachycardia), heart rhythm disorders (arrhythmias), high blood pressure, and in some cases sudden cardiac death."
Calcium May Damage the Heart
Studies have shown that calcium supplements can increase the risk of atherosclerosis and heart disease. "When it comes to using vitamin and mineral supplements, particularly calcium supplements being taken for bone health, many Americans think that more is always better," says Erin Michos, M.D., M.H.S., associate director of preventive cardiology and associate professor of medicine at the Ciccarone Center for the Prevention of Heart Disease at the Johns Hopkins University School of Medicine. "But our study adds to the body of evidence that excess calcium in the form of supplements may harm the heart and vascular system."
Muscle-Building Supplements and Cancer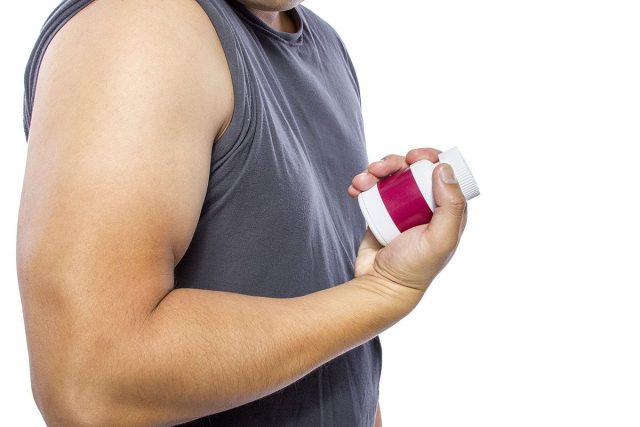 Men who take muscle-building supplements such as creatine or androstenedione have a higher risk of testicular cancer, experts warn. "Our study found that supplement use was related to a higher risk of developing testicular cancer. These results are important because there are few identified modifiable risk factors for testicular cancer," says Russ Hauser, professor of environmental health science at Harvard T.H. Chan School of Public Health.
Research shows that omega-3 fatty acids—as in fish oil supplements—may increase the potential risk for atrial fibrillation (a heart rhythm disorder) in people with high blood lipids, and is linked to a five times greater likelihood of having a stroke. "Our study suggests that fish oil supplements are associated with a significantly greater risk of atrial fibrillation in patients at elevated cardiovascular risk," says Dr. Salvatore Carbone of Virginia Commonwealth University, US. "Although one clinical trial indicated beneficial cardiovascular effects of supplementation, the risk for atrial fibrillation should be considered when such agents are prescribed or purchased over the counter, especially in individuals susceptible to developing the heart rhythm disorder."6254a4d1642c605c54bf1cab17d50f1e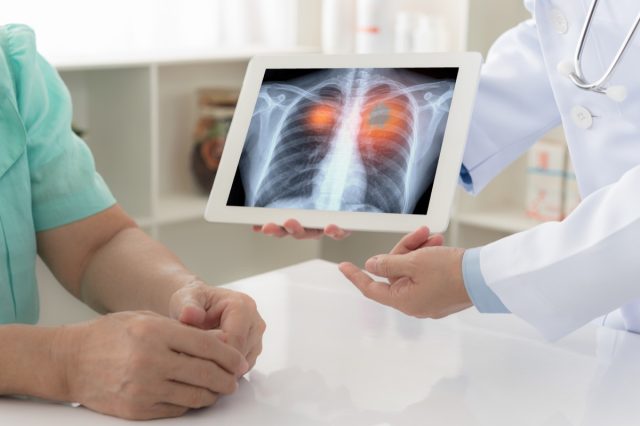 Some supplements can actually increase the risk of lung cancer, studies show.  "Our study of supplemental multivitamins, vitamin C, vitamin E and folate did not show any evidence for a decreased risk of lung cancer," says Christopher G. Slatore, M.D., of the University of Washington, in Seattle. "Indeed, increasing intake of supplemental vitamin E was associated with a slightly increased risk of lung cancer."
Ferozan Mast
Ferozan Mast is a science, health and wellness writer with a passion for making science and research-backed information accessible to a general audience.
Read more about Ferozan