I'm an ER Doctor and Here's What Omicron Feels Like
 "I've seen a lot of Covid in the ER recently."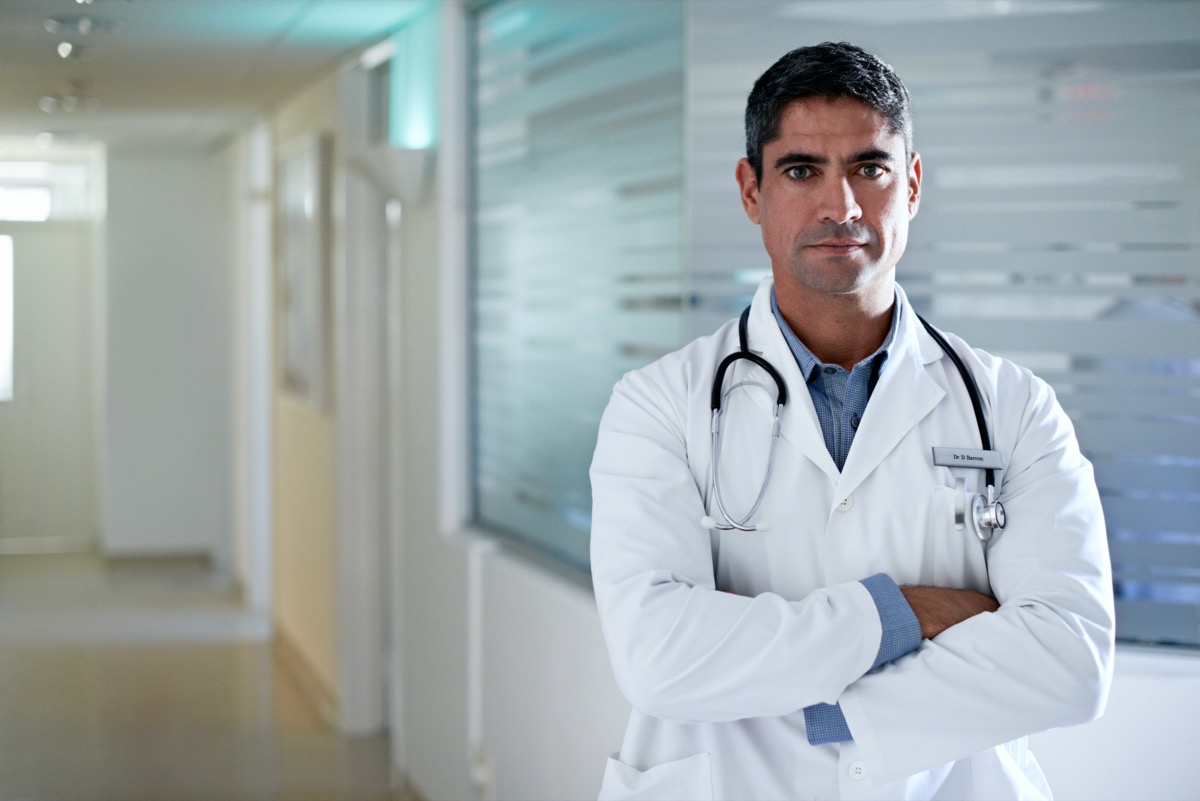 Dr. Craig Spencer, a New York ER doctor and Director of Global Health in Emergency Medicine at Columbia Medicine, has seen more Omicron patients than you, so he knows what it looks like. "I've seen a lot of Covid in the ER recently," he tweeted on Boxing Day. "With so many people getting infected recently, some folks may wonder what's the point of getting vaccinated at all? And is there really any value to a booster dose if I've had two Pfizer/Moderna or a shot of J&J?" Read on to see what he's seeing Omicron patients go through—keeping in mind that this is one man's observations, your symptoms may vary—and to ensure your health and the health of others, don't miss these Sure Signs You've Already Had COVID.
1
If You've Been Boosted…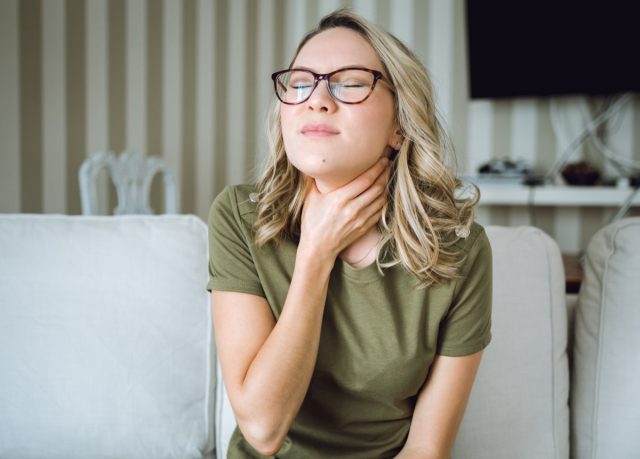 "Every patient I've seen with Covid that's had a 3rd 'booster' dose has had mild symptoms. By mild I mean mostly sore throat. Lots of sore throat. Also some fatigue, maybe some muscle pain. No difficulty breathing. No shortness of breath.  All a little uncomfortable, but fine," said Dr. Spencer.
2
If You Have Had Two Vaccine Doses But Are Not Boosted…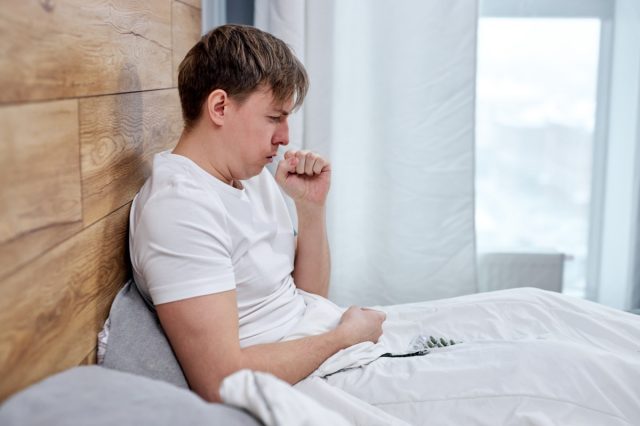 "Most patients I've seen that had 2 doses of Pfizer/Moderna still had 'mild' symptoms, but more than those who had received a third dose," said Dr. Spencer. "More fatigued. More fever. More coughing. A little more miserable overall. But no shortness of breath. No difficulty breathing. Mostly fine."
3
If You Have Had the One-Dose J&J…
"Most patients I've seen that had one dose of J&J and had Covid were worse overall. Felt horrible. Fever for a few days (or more)," said Dr. Spencer. "Weak, tired. Some shortness of breath and cough. But not one needing hospitalization. Not one needing oxygen. Not great. But not life-threatening."
4
If You Have Been Unvaccinated…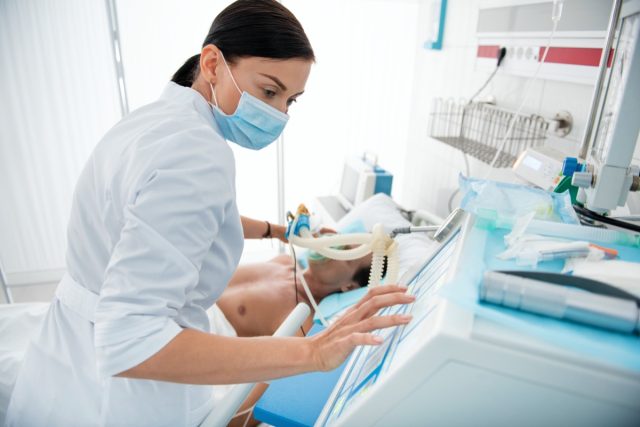 "And almost every single patient that I've taken care of that needed to be admitted for Covid has been unvaccinated," said Dr. Spencer. "Every one with profound shortness of breath. Every one whose oxygen dropped when they walked. Every one needing oxygen to breath regularly. The point is you're gonna hear about a LOT of people getting Covid in the coming days and weeks. Those that have been vaccinated and got a booster dose will mostly fare well with minimal symptoms. Those getting two doses might have a few more symptoms, but should still do well. Those who got a single J&J similarly may have more symptoms, but have more protection than the unvaccinated (if you got a single dose of J&J, please get another vaccine dose—preferably Pfizer or Moderna—ASAP!) But as I've witnessed in the ER, the greatest burden still falls on…" Keep reading.
5
Who is Getting Serious Illness? Unvaccinated Folks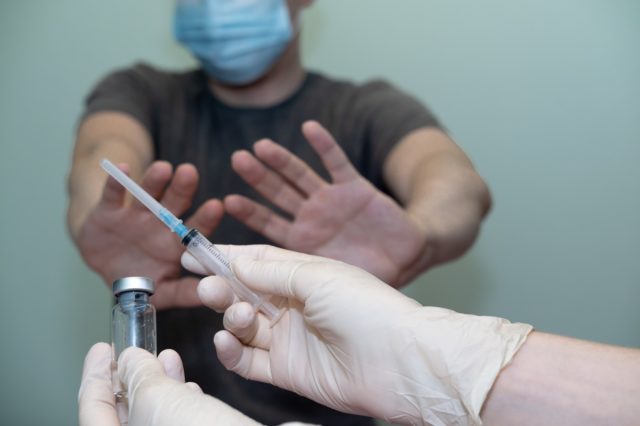 The greatest burden falls on "the unvaccinated. Those who haven't gotten a single dose of vaccine. They're the most likely to need oxygen. They're the most likely to have complications. They're the most likely to get admitted. And the most likely to stay in the hospital for days or longer with severe Covid. These are all just observations from my recent shifts in the ER. But the same has been borne out by local and national data showing that the unvaccinated make up a very disproportionate share of those with severe disease, needing hospitalization, and dying from Covid." Added virus expert Dr. Ashish Jha: "This from Dr. Craig Spencer is what you need to know. How Omicron is affecting folks coming to ER. Boosted? A bad cold. Vaxxed/unboosted? Really bad cold. 1 dose J&J? Miserable, not life threatening. Who is getting hospitalized for low oxygen, serious illness? Unvaccinated folks."6254a4d1642c605c54bf1cab17d50f1e
6
Final Word From the ER Doctor
"So no matter your political affiliation, or thoughts on masks, or where you live in this country, as an ER doctor you'd trust with your life if you rolled into my emergency room at 3am, I promise you that you'd rather face the oncoming Omicron wave vaccinated," said Dr. Spencer. "Please be safe." And to protect your life and the lives of others, don't visit any of these 35 Places You're Most Likely to Catch COVID.
Alek Korab
Alek Korab is a Co-Founder and Managing Editor of the ETNT Health channel on Eat This, Not That!
Read more about Alek