I'm an ER Doctor and Wish You Knew This One Thing
Six secrets ER doctors want you to know.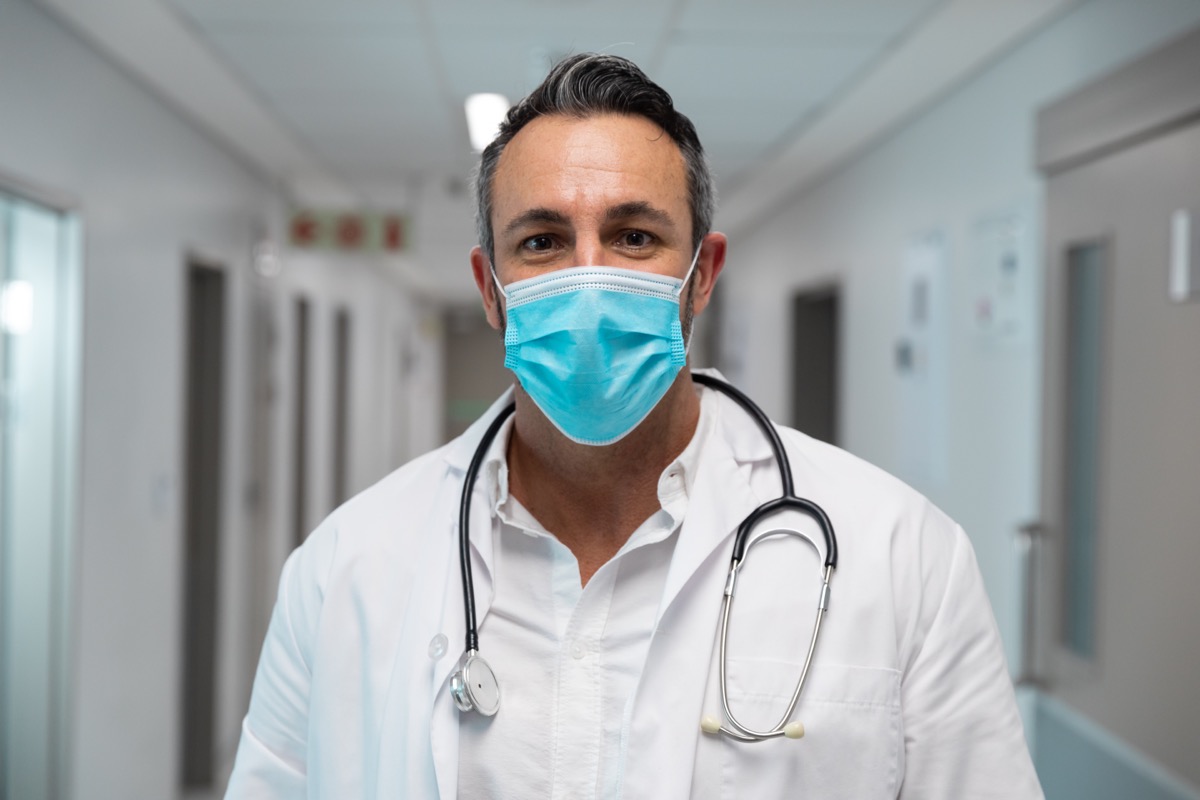 Listen up! Your tired and overworked ER doctors are sending a message about things they want the general public to know. For the last three years, they've cared for COVID patients and have selflessly treated people with a deadly virus at the risk of exposing themselves and their families. The frontline workers have seen the worst of the pandemic and continue to work in hospitals that are overwhelmed and at capacity to help others in need. Please read the six things below that ER doctors told Eat This, Not That! Health they wished everyone would know about COVID and staying healthy. Read on—and to ensure your health and the health of others, don't miss these Sure Signs You've Already Had COVID.
1
Avoid the ER if Possible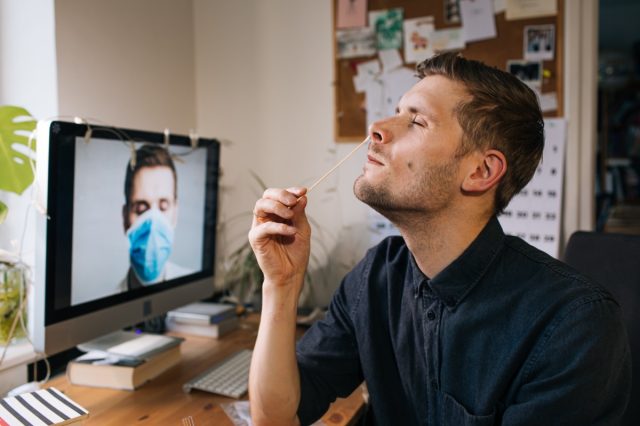 Dr. Amit Chandra, MD, Medical Director of the Emergency Department at the University of Maryland Medical Center Midtown Campus in Baltimore and Assistant Professor, Department of Emergency Medicine at the University of Maryland School of Medicine, explains, "Many with mild illness or 'cold symptoms' did not know where to turn over the holidays and were forced to head to the ED. With increased testing sites and rapid antigen test availability, individuals should check with their doctor and avoid the ED setting unless they are in need of immediate medical attention. Given the high prevalence in the community, many healthcare personnel have also been affected by COVID, leaving hospitals and EDs to implement contingent and critical staffing models. We are hopeful that by continuing to exercise caution and use well-established public health guidelines, including masking and receiving a complete vaccine series to protect ourselves, we can minimize transmission and keep as many out of the hospital as possible through the coming weeks."
2
Preventing COVID is Key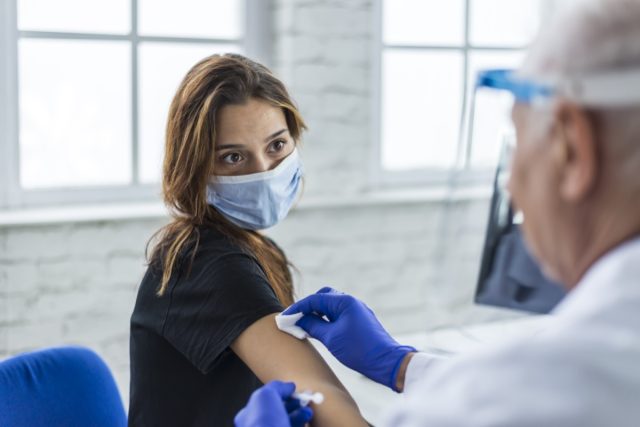 Dr. Mobola Kukoyi, a board certified ER doctor says, "Hospital systems are currently overwhelmed due to the current COVID omicron surge. In addition, monoclonal antibodies are in shortage and their use has to be prioritized for those that have the most risk of severe disease.  Thus, prevention has to be our goal. One of the most important ways to stay healthy is to get vaccinated/boosted. This reduces your chances of severe disease. The data has shown this." She adds, Taking immune supplements may also help. Vitamin D is a personal favorite." Also "Having co-existing medical conditions increases your risk of severe COVID, so keeping your obesity, diabetes or hypertension (as examples) under control will tremendously help. Lastly, please stay home if you're having symptoms. Let's all do our parts in breaking this cycle." 6254a4d1642c605c54bf1cab17d50f1e
3
Keep Wearing a Mask and Social Distancing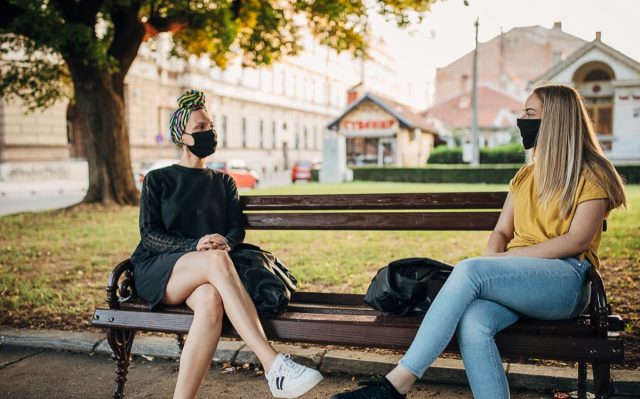 Dr. Kukoyi urges people to keep wearing masks and staying six feet apart. "I know everyone's tired of the pandemic and masking fatigue is real, but with the US recording over a million cases a day, this is not the time to let our guard down. Masking remains essential. Also I know isolation has also taken its toll on us, but keeping physical distancing in mind when attending social gatherings (if necessary) is key to minimizing transmission."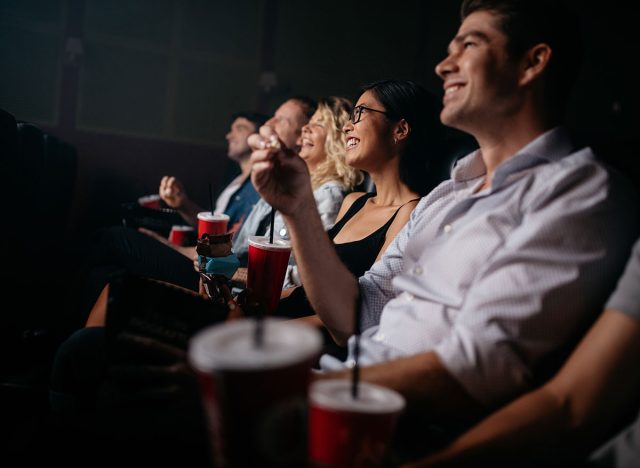 Dr. J. David Gatz, MD, FAAEM Assistant Medical Director of the Adult Emergency Department at the University of Maryland Medical Center in Baltimore, MD and Assistant Professor, Department of Emergency Medicine at the University of Maryland School of Medicine, says, "With cases and hospitalizations on the rise it is important that everyone avoid unnecessary potential exposures. The greatest risk is any time that you are indoors, for an extended period, with other unmasked individuals. Sadly, the most common culprit I've seen over the past month are family gatherings. We all want to visit family and friends. But it is best to wait until after this surge is over. Countless patients have recently told me about a sibling or cousin who was diagnosed with COVID-19 days after a family gathering. It exposes everyone in attendance and it's just not worth it right now. Many of our doctors and nurses reluctantly canceled their own holiday gatherings this year. Common examples include things like sitting in a movie theater or at a restaurant. If possible, avoid these exposures during a surge. Try to avoid peak hours while shopping. The less people around, the lower the chance of catching an infection. Finally, make sure you are only coming to the Emergency Department if needed. There are often long wait times spent sitting in a crowded space that may contain others currently battling COVID-19 infections. While hospitals are taking steps to reduce the risk of transmission (i.e., providing masks and setting up powerful air filters), there is still a risk of exposure."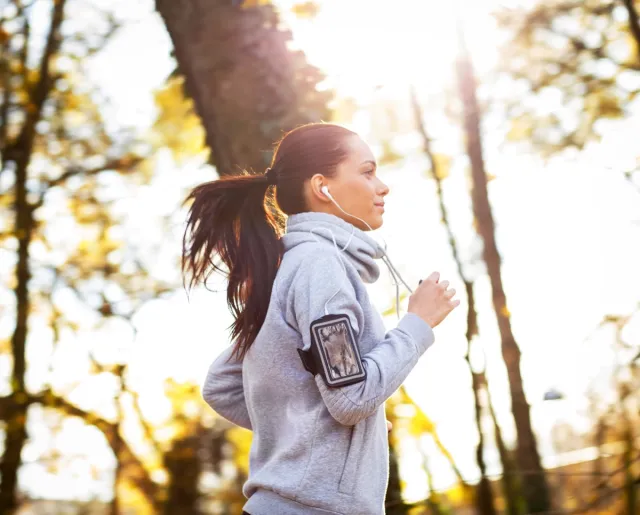 Dr. Luke Palmisano MD, FACEP, CFL1 Associate Medical Director: Emergency Department Dignity Health California Hospital CrossFit Health Physician, states, "Overwhelmingly the thing I wish most people understood was the value of good and proper nutrition. This means eating whole, real food. Staying away from processed foods, prepared foods and SUGAR wood make all the difference. These behaviors could eliminate most chronic diseases (diabetes, hypertension, obesity, etc.) — see CrossFit Health. Add in a little exercise and natural movement training and you wind up with a much healthier version of yourself. This is the BEST way to combat all public health pandemics — from COVID to diabetes to heart attacks to obesity. Add in vaccinations and mask usage and we have the end of the pandemic instantly."
6
Your ER Doctors are Just Trying to Help, So Be Nice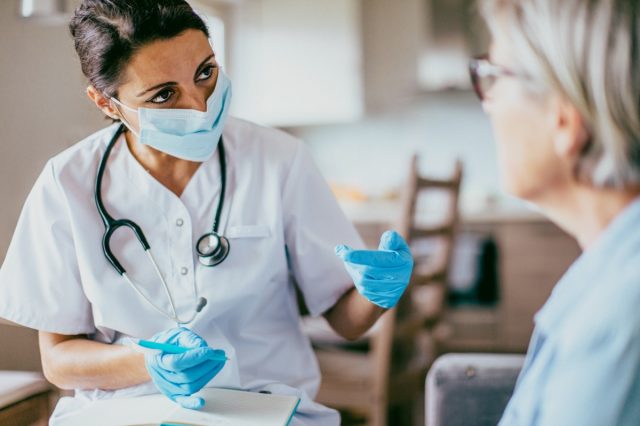 Dr. Chandra reminds us, "Emergency Department clinicians have a first-row seat to the COVID-19 pandemic. From the start, our primary mission has remained providing the highest level of care for those who suffer the worst consequences of the disease. At the tail end of the second year, there is a new reality that despite our very best efforts, individuals may still test positive for COVID, given the highly contagious variant, Omicron. This current spread is not a failure or infection prevention measures but a stark reminder of the omicron variant's highly infectious nature. Emergency Departments are bearing the brunt of the pandemic, facing the influx of patients currently affected by COVID."
7
How to Stay Safe Out There
Follow the public health fundamentals and help end this pandemic, no matter where you live—get vaccinated or boosted ASAP; if you live in an area with low vaccination rates, wear an N95 face mask, don't travel, social distance, avoid large crowds, don't go indoors with people you're not sheltering with (especially in bars), practice good hand hygiene, and to protect your life and the lives of others, don't visit any of these 35 Places You're Most Likely to Catch COVID.
Heather Newgen
Heather Newgen has two decades of experience reporting and writing about health, fitness, entertainment and travel. Heather currently freelances for several publications.
Read more about Heather